We established that having multiple monitors does make you more productivity. Those who have to work on a single screen will tell you that toggling between windows to get a simple research task done is no fun. We take a look at some of the best budget monitors to set you up with a dual monitor rig or more.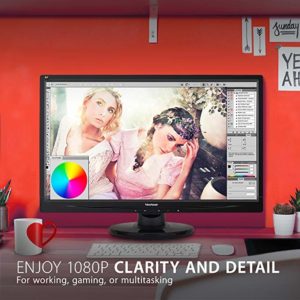 Multi-task like a dream when you have more than one monitor. You can put together your very own multi-monitor rig affordably with these great value displays. Prices of smaller displays, those between 21-inch to 25-inch are so cheap that you can afford two of three of these compared to buying say a single 27-inch display at the same Full HD resolution. Why have one when you can afford two or three Full HD displays. This means you can double or triple your spatial resolution and expand your virtual horizon, literally.
RELATED:
While these may be budget displays but the quality of these monitors are nothing but cheap. These monitors have the same high dynamic contrast ratio more than 5 million to 1 and quick response time of 5ms or lower as well as high refresh rate of 60Hz or higher. These figures are no where near that of a gaming monitor, but they are as good enough for everyday productivity applications. They also support for multiple video input interfaces, letting you connect multiple devices such as laptop, desktop, gaming console, streaming boxes and cameras.
Top 8 Best Budget 21.5-inch Full HD Monitor
For convenience, we have listed the different ports available to connect your desktop or laptop to the monitor. You will also find that for a more aesthetically pleasing arrangement, multiple monitor setup looks and works better with near zero bezels [minimal bezels] and in order to mount them on the wall or on an adjustable arm, VESA mount compatibility is a must.
Top 8 Best Budget 24-inch Full HD Monitor
If you are after something bigger and affordable, these monitors will get the job done at a price that you can agree upon. As before we have indicated in our list the type of video ports available on the monitor to connect to your desktop or laptop.
Slightly smaller at 23.8-inch but still worthy of being added here in our best budget 24-inch Full HD monitors as these monitors from HP, Acer and Dell.
RELATED:
The 21.5-inch Full HD Monitor List
With many satisfied customers, it is no wonder that the HP Pavilion 21.5-inch IPS LED monitor is one of the most highly rated display at this size. The display has an 8M:1 dynamic contrast ratio, 7ms response time, a decent 72% colour gamut and Full HD 1920 x 1080 pixel resolution. Using IPS technology, the monitor ensures that you get the best viewing experience with super wide 178 degree wide angle. For connectivity, you get both HDMI and VGA. Being an LED panel, it has a thin side profile. We like the design of the monitor particularly the minimalistic and flat base and dual stem support with -2 to 25 degree tilt. There is even a convenient headphone hook to keep your desk clutter free. It is worth noting that the monitor can only be used with the included stand and it is not VESA compatible but you might be able to find VESA adapter for it.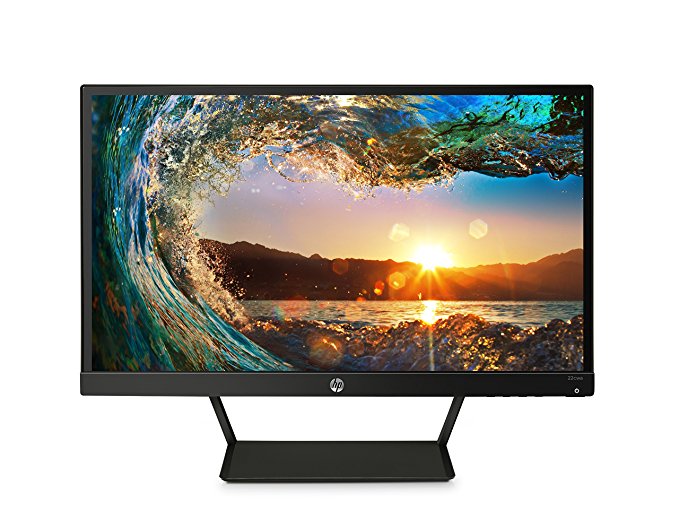 Another big hitter in the market, this time from Asus. The 21.5-inch Full HD LED monitor has a slim profile and a sturdy stand. The stand is finished in chrome and the thin surround bezel in piano black giving it a stylish finish. It has a quick 5ms response time , 50M:1 dynamic contrast ratio and comes with optimal viewing angle of 170°(H)/160°(V). A few control settings that may be useful include Aspect Control, Smart View and Splendid Video Intelligence Technology with 6 preset video modes (Scenery, Theater, Game, Night View, sRGB and Standard); all designed to let you make the most of the monitor. For interface, you get D-Sub/VGA, DVI and HDMI input, everything one needs to get connected. Nice finishing touches includes the vortex pattern on the base and fingerprint proof embossment on the back panel. The monitor supports VESA mount.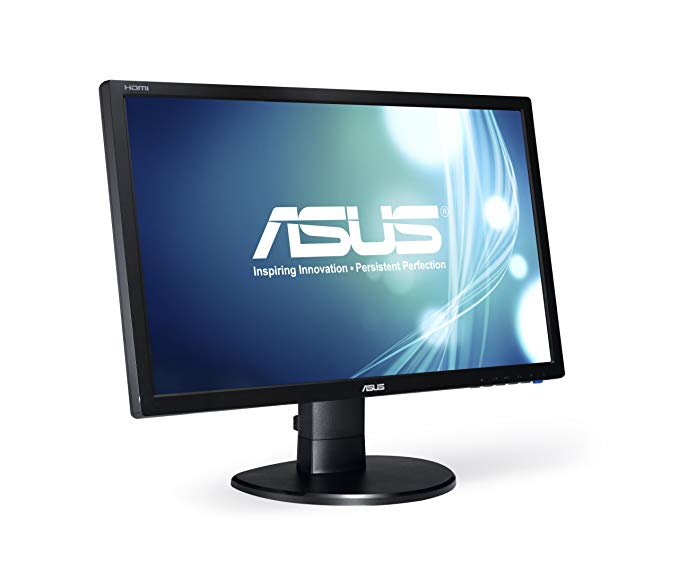 The Acer G226HQL from the company's G-series range is not only popular among buyers but tick all the boxes for a decent 21.5-inch monitor at an even more convincing budget price tag. The Full HD 1920 x 1080 resolution display is capable of a quick 5ms response time and Acer's eColor Management lets you configure the colour settings to fit your requirements. Using Acer's Adaptive Contrast Management, you get the best screen performance for any settings you choose. The LED monitor has a super slim profile and is supported by an radical x-shaped stand that also lets you tilt the display to your desired working angle (-5° to 15°). For video input, you get one DVI w/HDCP and one VGA. Those looking for a HDMI port will need to use an adapter. Also, the VESA mount is sold separately.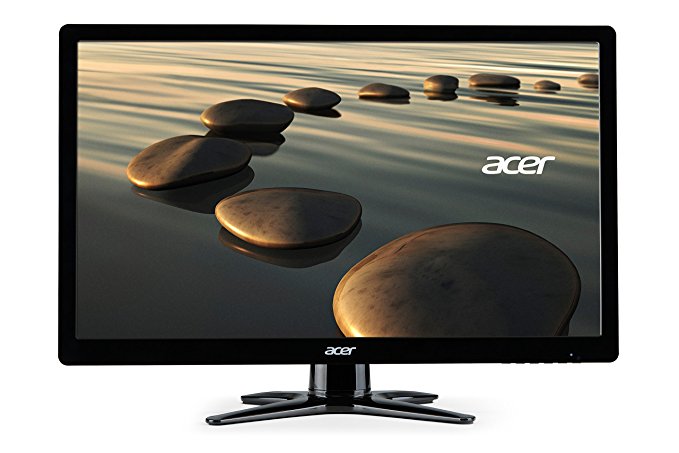 A second HP offering in our list, this time the HP 22er super slim monitor with minimal almost borderless bezel finished in silver and white with an ultra sleek stand and loop base. It may cost a little more but the eye pleasing aesthetic extends to crisp and vibrant view from the panel thanks to the IPS technology (178 degree viewing angle. While the panel has a longer than expected response time of 7ms it makes up for this with 10M:1 dynamic contrast ratio, high viewing angles and 60Hz scan frequency. It's currently the company's thinnest monitor measuring only 6.3 mm at its thinnest point achieved using high strength and lightweight metal design. The stand allows the monitor to be tilted from -5 to +25° and you get both VGA and HDMI input. VESA mount adapter is available to buy separately, please cost this into your setup.
This ultra slim R221Q monitor with its minimal bezel (Acer calls it Zero Frame Design) and circular stand not only looks good but performs well too. At Full HD 1920 x 1080 resolution, the 21.5-inch panel comes with IPS technology for wider viewing angles. It is also fast with a 4ms response time and Acer ComfyView technology reduces screen glare together with a built-in blue light filter and flicker free technology makes this a great office monitor. A complete set of connectivity options from VGA, DVI to HDMI is available on the monitor to connect multiple devices. However, like so many of Acer's monitor, you will need a separate VESA adapter to mount this to an arm or the wall.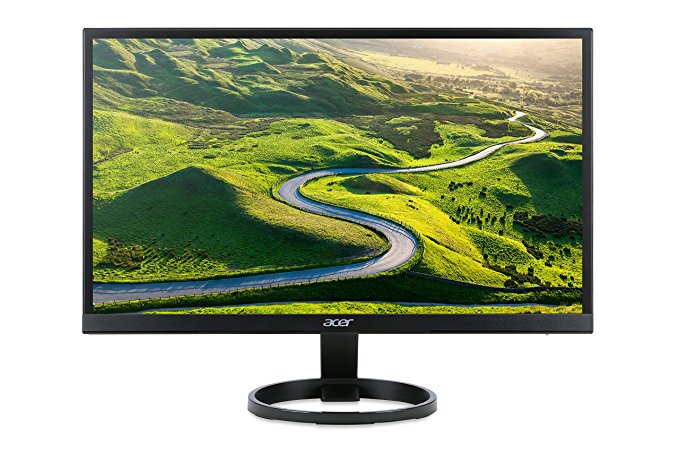 You won't believe how cheap the monitor is. Still, it is capable of 5ms response time and uses white LED technology for up to 68% less energy usage. Performance wise, you get a no frill Full HD 1920 x 1080 pixel monitor with Adaptive Contrast Management capable of 100M:1 to reveal more shades of white and black. It's great as a front desk or public area monitor and comes with dual input, VGA and DVI but the monitor is not VESA ready.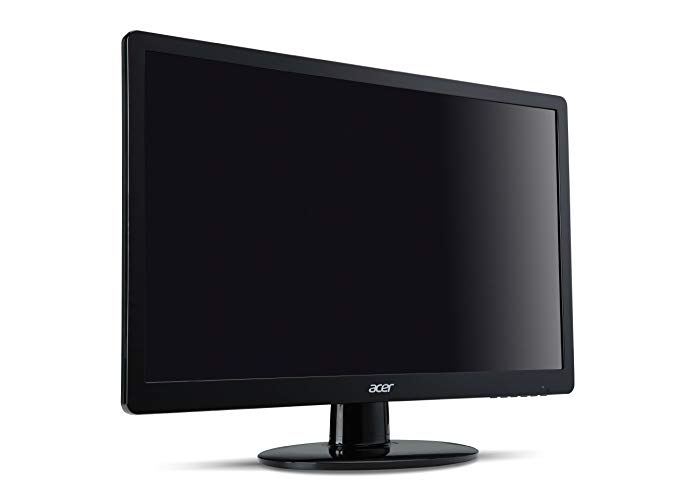 BenQ's 21.5-inch monitor delivers crystal clear picture image at Full HD with 1920 x 1080 pixels. The flicker free backlight and true 8-bit colour panel coupled with 20M:1 dynamic contrast ratio makes this a great buy. The native contrast ratio of 3000:1 improves on the image definition and colour depth. You can choose one of four different blue light filter mode to reduce eye fatigue and irritation from prolonged used, part of BenQ eye-caring design. The monitor is a VESA mountable unit.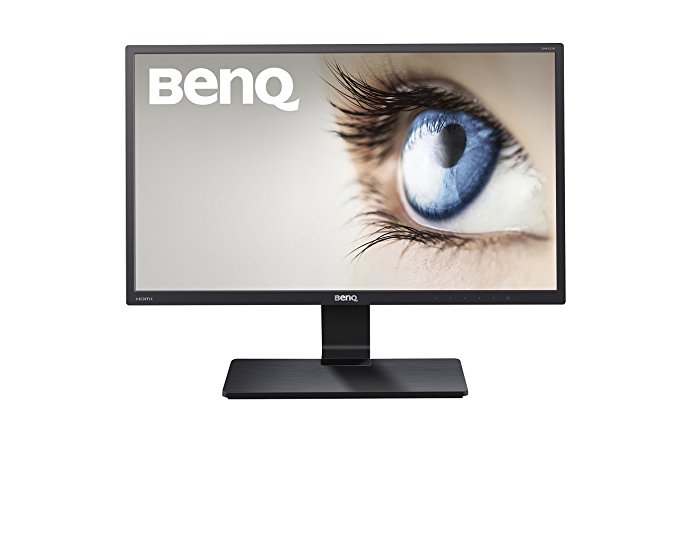 You can't really go wrong with an ASUS monitor. The VE228H has quick 5ms response time and 10M:1 dynamic contrast ratio, what ASUS calls the Smart Contrast Ratio. For connectivity, you can use the HDMI, DVI-D and VGA (D-sub) video input. The VE228H comes with ASUS's Splendid Video Intelligence technology that automatically enhances the colour, brightness, contrast and sharpness for optima viewing based on 6 different video modes.The unit is VESA mount compatible 100 x 100mm allowing for use with a wall mount or monitor arm.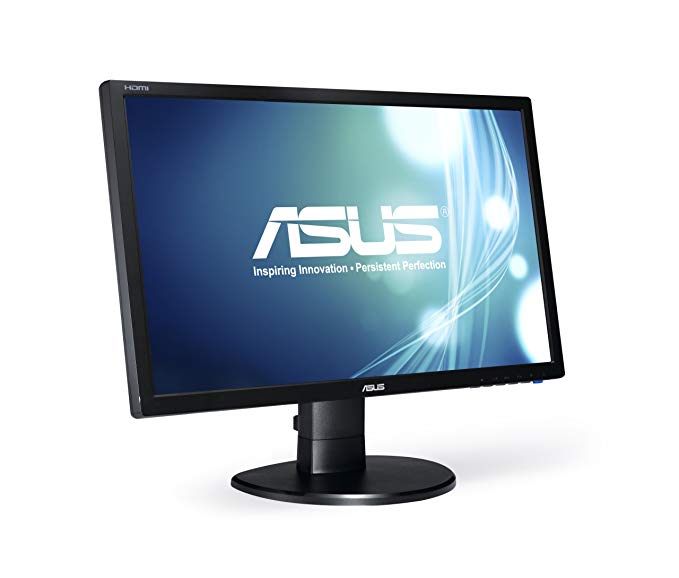 The 24-inch Full HD Monitor List
This Full HD high refresh rate monitor of 75Hz and fast response time of 5ms is matched by its ultra slim profile finished with brushed metal back cover and super narrow metal bezel. For connectivity, you get HDMI and VGA video input. Blue Light Shift helps reduce eye fatigue from extended period of use. The control buttons are on the back of the monitor. While the unit supports VESA mount it only uses two of the four screw holes. Still, it is enough for any mounting bracket at 100mm as the monitor is lightweight.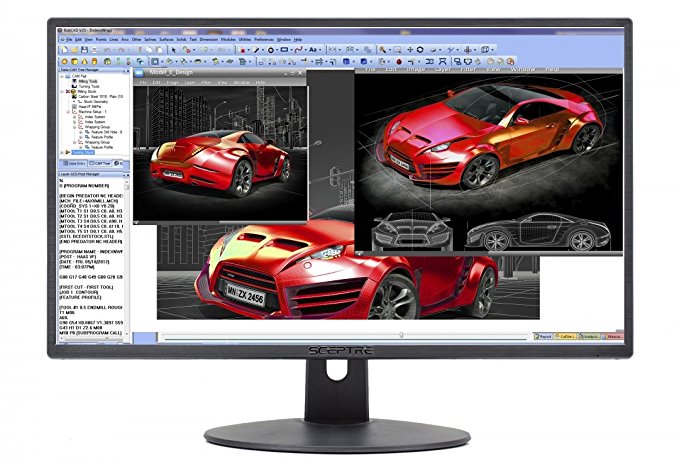 ASUS's offering has a cool 2ms (GTG) response time that will really help with smooth video playback. It also offers the complete flexibility of HDMI, DVI and VGA connectivity so you can connect multiple devices to the display. ASUS Smart Contrast Ratio delivers dynamic contrast ratio of 50M:1 for a more life like image. Lastly, the Splendid Video Intelligence Technology automatically optimises image quality by automatically setting the colour, brightness, contrast and sharpness to suit your viewing appetite with 5 preset video modes. You might also like to know that the monitor has a VESA mount 100 x 100mm) built-in so you can mount this separately.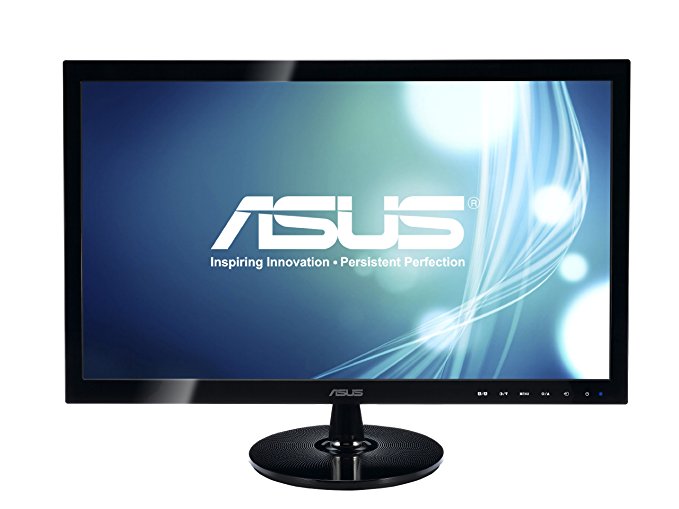 The G series monitor from Acer has a rapid 5ms response time and at Full HD 1920 x 1080 resolution, it is an essential monitor ready for every day use. Connectivity offered includes VGA and DVI-D. While there is not much else to boast about the display apart from its 100M:1 dynamic contrast ratio, it is a no frill budget option for those looking to expand their horizon with a multi-monitor setup. It is worth noting however, this model does not come with a VESA mount, you are going to have to live with that x-shaped stand.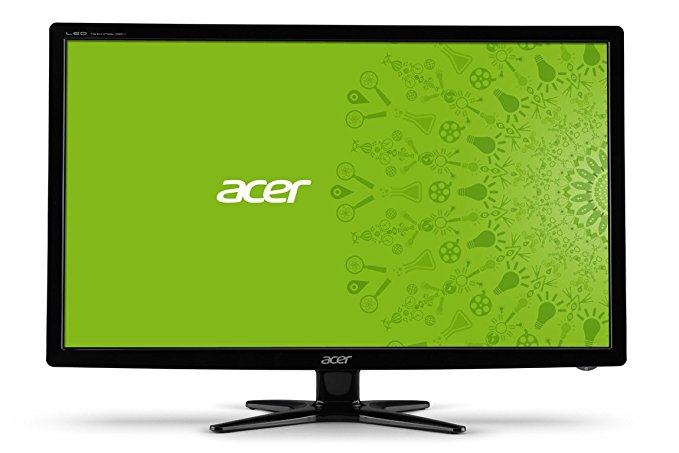 The 24-inch curved gaming monitor from Samsung has a viewable area of 23.5-inch. With a 1800R curvature, the screen wraps around the user offering a more immersive viewing experience. Yet, it manages a super slim thickness of only 0.5-inch. The panel supports a fast 4ms (GTG) response time and high refresh rate of 60Hz. The Eye Saver Mode goes easy on the eye by reducing blue light emissions and flickering and can be switched on quickly at a touch of a button. Finally, for the gamers out there, the screen offers support for AMD FreeSync technology, the ability to sync the screen refresh rate with the frame rate of the content thereby minimising input latency and reducing image tearing and stuttering during game play. The back plate comes with VESA Standard 75 x 75 mm mount.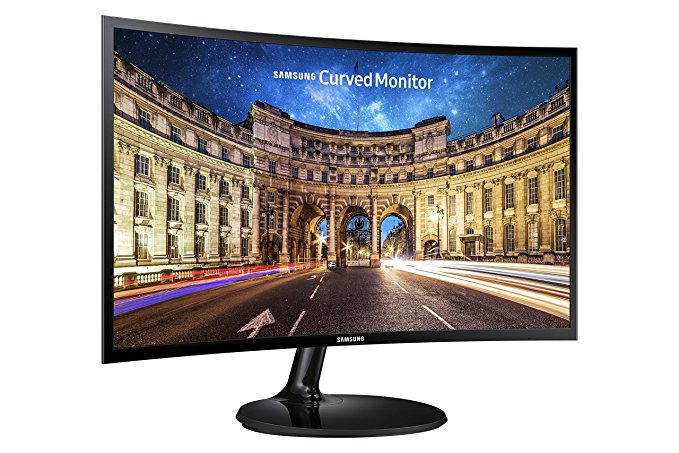 With an incredible 2 ms response time, this gaming monitor runs at Full HD 1920 x 1080 pixel resolution. The game pre-set settings offers plenty of visual enhancements to keep you on the top of your game. We like that the display includes dynamic contrast (50M:1) and is capable of sharp and crisp image reproduction. It is also generous on connectivity with HDMI, DVI and VGA inputs so you can connect to multiple devices and the monitor is covered by 3 years warranty. While it is sold as a 24-inch monitor, the diagonal measurement is 23.6-inch and the stand offers a 20 degree adjustable tilt. If you are really into gaming, consider the VX2457-MHD with AMD FreeSync, Black Stabilization and low input lag. Mounting is available in place of the stand with a 100 x 100 mm VESA compatible mount.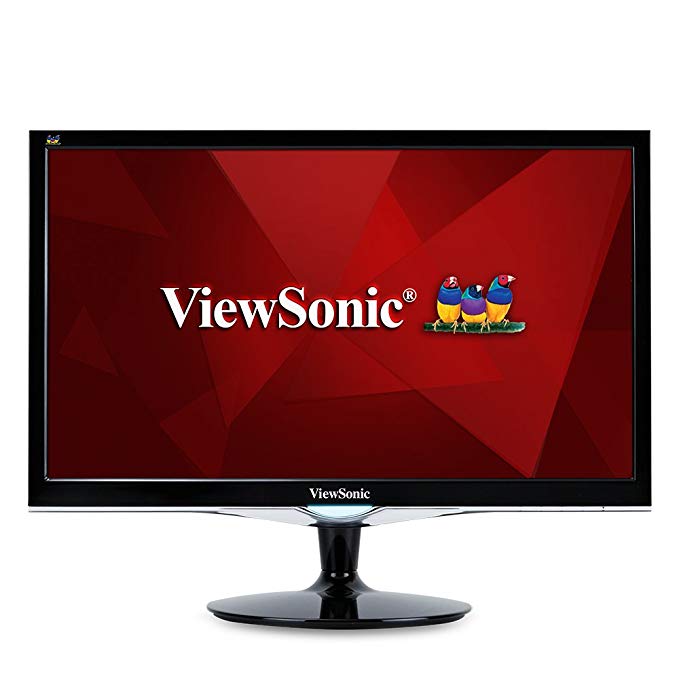 Another super fast 2ms performer, the BenQ offering pushes Full HD resolution with improved eye-care technology for pro-longed use called Revolution Eyes. Basically, it focuses on zero flicker and low blue light for better comfort. The latter is configured as follows; reduce blue light multimedia, browsing, office or reading. The dynamic contrast ratio is high at 12M:1 for better colour depth and black definition. You get a smooth picture performance from the brightest white to the darkest black. You also get a VESA compatible mount at 100 x 100mm on the back panel.
The still equally popular budget offering from ViewSonic, VA2446MH (23.6-inch diagonal viewable area) may not have an ultra fast response time but at 5ms together with its flicker free technology and blue light filter, it is sufficient for everyday office use and will save your eyes from strain. The LED backlit panel also comes with an Eco mode making it even more efficient. For connectivity, you only get HDMI and VGA ports but you the Full HD panel still projects with a seriously high dynamic contrast at 50M:1. Gamers will miss the customisable game modes on this monitor so look elsewhere for a gaming monitor. VESA compatible mount is included.
Super fast response rate at 2ms (GTG) makes this an incredible display if you are after a fluid video playback. Connectivity is another strong point for the ASUS VE248H with HDMI, DIV and D-Sub or VGA input as well as on board 1W x 2 speakers sound input. ASUS Smart Contrast Ratio delivers an astounding 10M:1 dynamic contrast ratio. This and the Splendid Video Intelligence technology enhances the colour, brightness, contrast and sharpness with 6 preset video modes for scenery, theater, game, night view, sRGB and standard. You can't go wrong with that for a bog standard monitor for work. The unit is VESA mountable with compatible with 100 x 100mm wall or arm mount.
The 23.8-inch Full HD Monitor List
If you are looking for a monitor with the flexibility of not only adjusting it tilt and height but being able to pivot the monitor, turning it on its side, rotating it by 90 degrees then the HP VH240a is one to go for. The IPS monitor has a respectable 5ms response time with high 60Hz refresh rate and is capable of dynamic contrast ratio of 10M:1, everyone one needs for a crisp, fluid, detailed and vibrant image for all applications. While the stand is removable, a VESA mount adapter is required. Please check with manufacturer if this is included.
I you like super thin bezels like those found on the HP monitors on our list, here is another entry from Acer. The R240HY has a viewable diagonal display size of 23.8-inch with what Acer calls the Zero Frame Design and a stand that offers an adjustable tilt angle of -5 degree to 15 degree Connectivity comes in the form of HDMI, DVI and VGA devices. I am a proponent of minimal bezel especially when you have to put the monitors side by side for a multi-monitor setup. For the price, you get a Full HD panel with fast 4ms response time, high 60Hz refresh rate and a superior 100M:1 contrast ratio. Unfortunately the unit does not support VESA mount. You will need VESA mount adapters sold by third party.
The IPS monitor with 178 degree ultra wide viewing angle is Dell's solution for essential computing. Settings and controls at conveniently located at the front on the bottom right corner. The bezels are thin and glossy in piano black while the riser is finished in aluminium colour. For an entry monitor you get adjustable tilt, Full HD IPS technology panel, 8M:1 dynamic contrast ratio and 6ms response time. The display also comes with anti glare hard coating. The unit is not VESA compatible.
Remember to check out the multiple monitor mounting bracket for those VESA compatible monitors you are looking to get for your ultimate multiple monitor rig.