As soon as my husband comes home, my son jumps into his arms with shrieks of laughter. Our baby babbles happily while his dad flies him around the house like a plane. I am left alone.
While most of the time I am pleased to have a quiet time by myself, I occasionally feel left out and hurt. I am the one who looks after him all day long, feeds him, and deals with explosive diapers, but he never gives me such a happy response!
Not wanting to sound whiny, I mentioned my concern to my husband. He said if you disappear for a few hours every day, he will be delighted to see you as well. Well, that didn't solve my problem. I talked to other stay at home mommies and most of them had the same issue.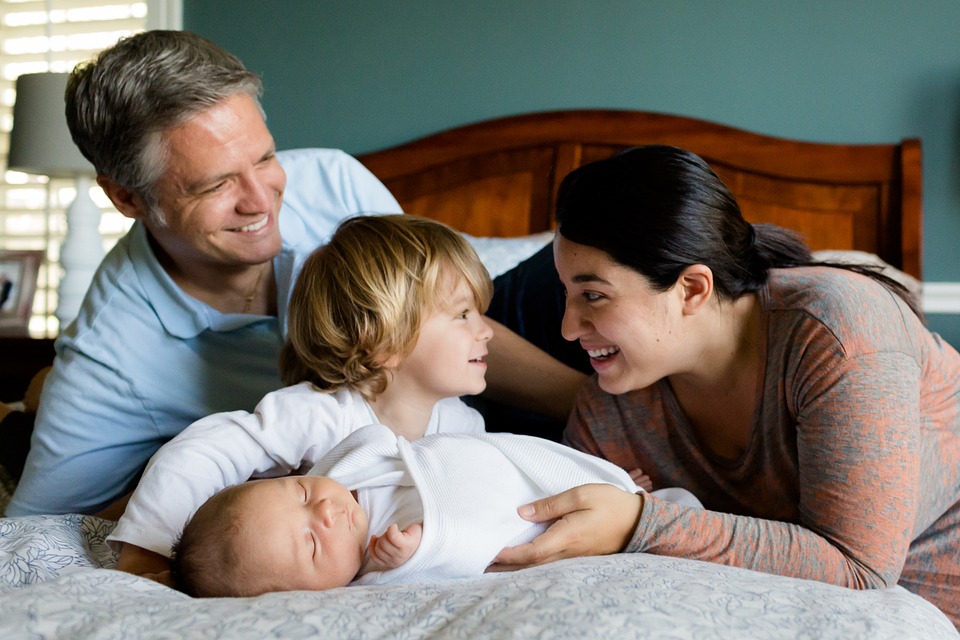 Parents are so busy being the 'perfect' parent that they forget to work on the deeper levels of the relationship.
Click To Tweet
Usually, parents are so busy being the 'perfect' parent that they forget to work on the deeper levels of the relationship. Feeding my kid during meal time in one sitting is mandatory for me, but to my son, I am simply being an annoyance… or worse, a monster. There is hardly any fun factor involved. How do I bring a change and strengthen the bond between us? I have come across quite several wonderful tips. Continue reading and check them out, you may find them useful in your own life!
1. Be Playful and Goofy
Parenting is a tough job and it can really make you frustrated at times. Our frustrations don't only affect us, they influence our kids too. Children need to know that parents are human beings, and even they are full of fun with a silly side. Every day take some time out and play with your kids. Don't hold back – sing catchy tunes at the top of your lungs, roll around the floor, chase the tiny monsters and become a superhero.
The day will end with both of you in high spirits. All this laughter induces a rush of endorphins making the child happy, relaxed, and content. If a child is upset for some reason, it will make him feel connected to you. You can make everyday conversations a little more exciting too. For instance, whenever you call your kid for meals, add a whacky twist, 'Hey, little tiger, come look at all these bears and monkeys on the dining table'.
Every day take some time out and play with your kids. Don't hold back.
Click To Tweet
2. Put Away Your Phone
Chances are you are loaded with work and the phone is stuck in your hand. Or perhaps, you simply want to look at your Instagram updates. Nonetheless, turn off all technology and spend some quality time together every day. It could be in a park, in a garden or right in your living room.
Use this time as an opportunity to connect with your child – ask them about their day, tell them about yours and listen to their stories, no matter how bizarre, with close attention. You will forget the number of likes your Facebook post had, but your kids will always remember the time they spent with you.
Trying this on older children may be a little tougher as you would also have to pry off the device from them. Set some boundaries for the family such as no smartphones at the dinner table or set a fix amount of screen time per day. Plan and do things together at home, in the garden or even outside. Museums, art gallery, local market, gardens and nature trails are some of the places you can go together.
3. Bedtime Stories and Snuggles
One of the dearest childhood memory is of my mom reading me a fairy tale at bedtime.
Click To Tweet
One of the dearest childhood memory is of my mom reading me a fairy tale at bedtime. Snuggled up in warm blankets on a cold winter night, the scent of pines, the dim light of the hallway and the dancing shadow of a mango tree casting through the window – each detail is fresh in my mind. Whenever I think about my childhood days, this memory comes to my mind at once, and does it make me smile! It makes me miss my mom so much that I immediately give her a call and make plans to meet her.
Set up a bedtime routine with your child. If you can't read a story, talk to them for few minutes, give them a peck on a cheek and hug them goodnight. It will make them feel safe and loved.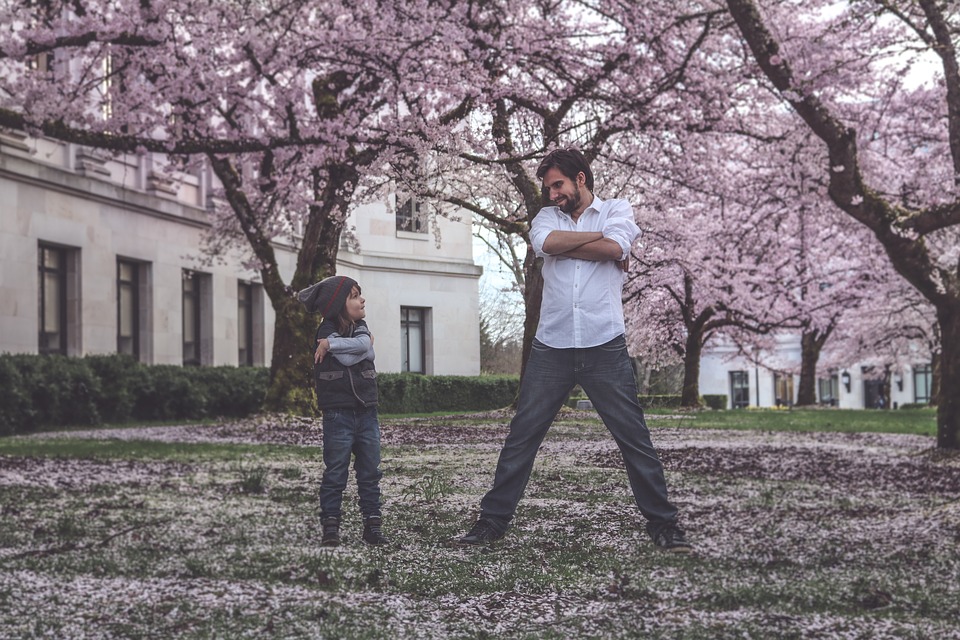 4. Have Meals Together
I am sure your mom had to call you a thousand times before you showed up to the dining table. I was in the same situation. We had all the meals together as a family. While I hated being stuck at that time, I now realize how important those meals were.
A lot was discussed – our school projects, my sibling's tussle with a friend, my mom's new haircut, dad's promotion, and plans for summer vacations. Secrets would come out and gossipy snippets were shared. It brought us closer as a family and made me appreciate how my parents work hard for us to have a better life.
Meal time is one of the best bonding time. Parents ought to take this time to listen to their children and understand what excites them or troubles them. Discuss their school days, what they learnt and other activities they took part in.
5. Having One-on-One Time
We go on dinner dates with our significant others, have a heart to heart talk with a close work mate at a bar, go on a shopping spree with a best friend – then why can't we have a special one-on-one meet up with a child? Forget the chores and loosen up!
Once a month, plan a special date with your child. It could be a picnic on the beach, a trip to amusement park or a movie night. It may be a little tricky if you have more than one child, but it is doable. Celebrate and connect with each kid individually and create some special memories.
Celebrate and connect with each kid individually and create some special memories.
Click To Tweet
6. Teamwork and Involvement
Whether it is grocery shopping or monthly budgeting, involve your children in different tasks and activities. We often shrug off their help unwittingly and miss a great chance to get close to them. Look beyond the nuisance they can create. When they offer to help with chores, let them!
If they give you their opinions, listen and consider them. It will make a child confident and self-assured. When you are out shopping for a dress or shoes, you can ask them about their opinions. Well, you may end up buying a funky set of pants, but your child will know that you value his opinion.
7. Hugs and Kisses
Whenever my son wakes up in the morning, he tries to crawl out of his crib to me for a cuddle. I pick him up and give him a tight hug and little pecks. His giggles and smiles melt my heart. Showing affection, physical or verbal, is one of the best ways to let your child know that they are loved. Never hold back and snuggle them as much as you can.
No matter how old they are, tell them that you love them. Even when there is a conflict, and you are displeased with their behaviour, they must know that you love them unconditionally. It will open the way for you guys to talk out the issues and strengthen the relationship.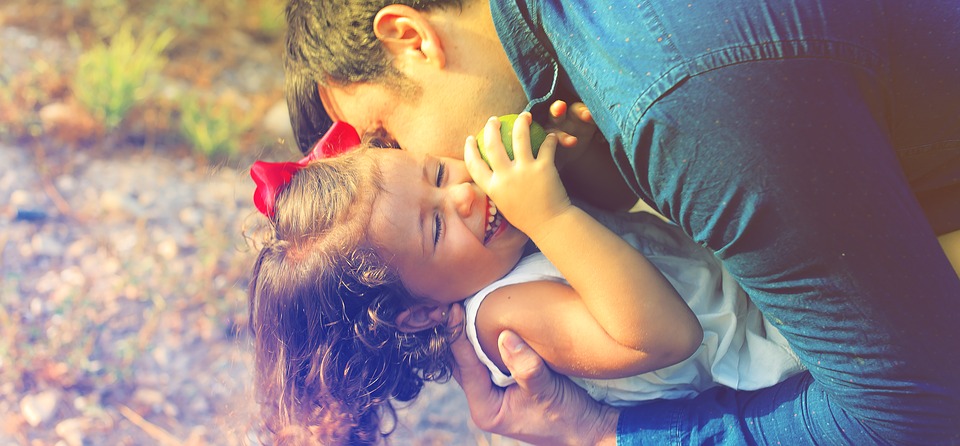 Children must know that their parents love them unconditionally.
Click To Tweet
8. Being There
How many soccer games and annual day performances have you missed? We are all guilty of not showing up on an important day once in a blue moon. It doesn't make you a bad parent, but it affects the child. My friend's daughter participated in a ballet and couldn't stop talking about it for days.
Sadly, my friend couldn't make it due to a meeting. As expected, the daughter was gutted her mom didn't come to see her dance ritual. It took a long time for my friend to get off the guilt trip and plenty of hugs and ice cream cones to wash away the daughter's bitter disappointment. Whenever your child wants to attend a game, show up. It seems hard, but it is achievable.
9. Truly Listen
Children can be either chatty or aloof depending on their ages and personalities. Either way, their everyday banter almost always hides a greater question or desire to understand. As many parents will attest to, spoken gems are dropped in random conversation and deep probing questions are often interspersed with seemingly random or boring discussions.
For the quieter child, snuggle time or just when you're tucking them in to bed, seems to be the time when they are most likely to open up.
Be mindful though, that questioning them, will invariably draw a response of 'Fine' or 'It's OK'. Perhaps it's a need to process their experiences or maybe a need to weigh up the importance of stories, either way, being patient and waiting for your child to open up, will be rewarded.
To that end, make sure that you truly listen. Children have a knack of telling or asking us things at the most inappropriate moments. Typically, when you're in a hurry to get out the door, or when you're in the midst of concentrating on something important. It is exactly at these moments, that it pays to actually stop what you're doing and give your child, your full attention.
10. Show Them Respect
Do we talk to our children in the same respectful tone as we would to a random adult? Occasionally perhaps, but I guess not all the time. Children, albeit goofballs, are fully capable of feeling the same emotions of embarrassment and hurt as adults. If they are saying something, don't just brush them off. They will feel offended and neglected.
Listen to their viewpoints with attention and respect and answer accordingly. Even if your child is only a toddler, make her feel heard and important. Remember, respect is reciprocal. As parents we often demand and expect respect, but this cannot come without us first modelling the behaviours that we expect in our children.
Reciprocity: Show your child respect! Stop talking down at children to foster a closer relationship
Click To Tweet
Treat your children, and speak to them the way you would like them to speak to you and you'll be pleasantly surprised that they do the same. They will know and remember where to turn to when they next need someone to talk.
The bond between a parent and a child colours the outcome of a child's life and the relationships that follow. As a parent, it is your duty to set a certain bar. A strong relationship and great communication foster sell-sufficiency, problem-solving skills, and emotional well-being. Start working on your bond and you will notice how things will turn around for the better. Go, give your kid a hug!
If you find yourself in a similar situation, needing to build, nurture and  preserve the parent-child relationships at home. We would love to hear your experience and any tips you may have to share. Please share with us in the comment section below.