'Can you please just pay attention and finish your homework already?'
Every parent has uttered this question at least once in their lifetime. Whenever a child is given a task where they are required to sit quietly and focus on their studies, they end up getting distracted and fidgety. To battle with the unbearable boredom, they will fool around, ask dozens of silly questions, and move restlessly. Parents, agitated, resort to threats and yells. Can we really blame them though? Even grown-ups have a hard time focusing now and then. Come on, you know you browse Facebook at your workplace when you are supposed to be working on the deadline, don't you?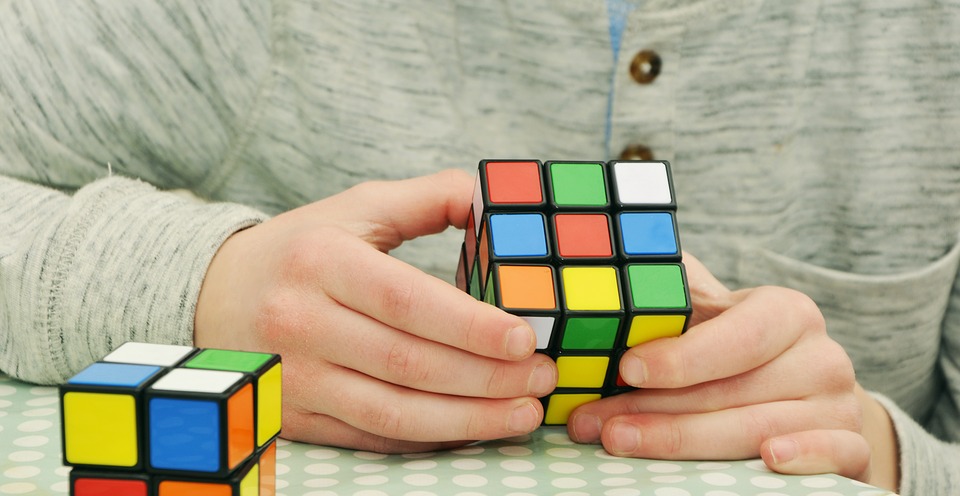 Does your child have trouble focusing? Here's how you can help them!
Click To Tweet
Concentration isn't inherent; it's not something we are born with. Concentration is a mental muscle that easily drifts when you lose focus. Yes, some children are better at focusing on activities while others need a little push and must learn the art of concentration.
Schools call for undivided attention for long stretches of time. It can be difficult for some students to completely immerse themselves in an activity. Yet, it is completely crucial for them to focus on their studies. It will help them build confidence, self-esteem and improve in both academic and personal lives.
Here are some ways you can help your kids learn to concentrate and focus:
Click To Tweet
Here are some ways you can help your kids learn to concentrate and focus:
1. Playing Games that Require Focus
Allow your children to indulge in productive yet fun games to help them to strengthen their concentration muscles. Logic games, cards, puzzles, riddles, and sequencing are some of the best 'thinking' activities to try. Ask them to solve a crossword puzzle, tell them to explain a riddle, hand them a picture to find hidden objects or find several differences and play board and card games like Uno and chess.
For younger children, sequencing or stacking is an excellent activity. It takes a lot of focus to stack objects according to their shapes, sizes, and colors. Another great activity for a fidgety child is to play 'statue'. It will require them to stay still without moving a muscle. Such games and activities challenge the kid's brain to learn mindfulness and focus. Make sure to keep screen time to zero during such activities. Video games and tablets are one of the most common causes of poor attention span.
Video games are one of the most common causes of poor attention span. Help your kids learn to focus!
Click To Tweet
2. Stick to One Thing at a Time
Don't promote multitasking. Let your kids stick to one thing at a time.
Click To Tweet
To achieve expected results, giving complete focus and time to a single task are important. Multitasking has taken over our lives, but in reality, it hinders our productivity. Our goals aren't met on time and our performances aren't up to the par. Don't allow your children to fall into the same trap. From having meals in front of the TV to doing their homework while chatting with a friend, don't let your children's focus break into parts. When it comes to education, stick to one subject at a time. Focus on the problem that's right in front of you. Once the issue is resolved, go to the next step.
3. Set Reasonable Goals
Younger children usually have a shorter attention span. They love to roam around and chatter. Depending upon the nature of the task, they can concentrate on a single activity for about 10-20 minutes. They are likely to spend less time on daunting tasks like mathematics and spellings. When it comes to fun activities, they will be engaged for a longer period.
Know your child and create a reasonable schedule for them. After school, when they sit down to do their homework, offer them a short play break between different subjects. A small snack with water is also a good idea. For pre-teens and teens, allow them to exchange some texts with friends and check their social media during the break. Having a time-off during study sessions recharge their brains and prevent them from getting exhausted.
4. Dedicated Space, Minimum Distraction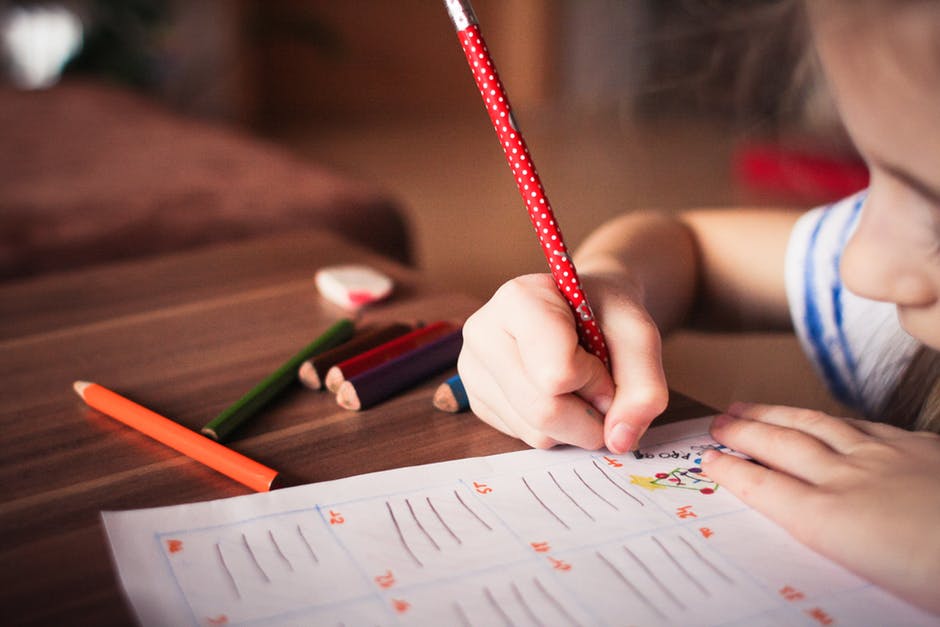 It is crucial to set aside some space dedicated to homework and studies with minimum extraneous distractions. Find out what kind of environment works best for your kid. Some kids do better in quiet ambiance while others may prefer some music.
Keep all the study material like books, stationery and even a water bottle reachable. It will prevent your child to make excuses to go out of the room. Moreover, having a 'special space' makes homework more fun and bearable. Having everything around you will help you keep track of work and how to go about it. To avoid distractions, keep all gadgets out of the room or switched off.
5. Set a Fixed Routine
A fixed routine is essential for concentration!
Click To Tweet
When my nieces come home from school, they have lunch followed by a power-nap. Afterwards, they watch TV for half an hour and go outdoors to play. Later in evening, after a warm bath, they set out to do their homework which usually takes 2 to 3 hours. They take a short break in between and have a snack.
Weekends are a different story, but their routine is fixed on weekdays. They know what to expect and how to go about their day without a single complain. No matter how lenient or strict, it is mandatory for parents to set a routine for their kids. It helps them stay focused on their task and brings discipline in their lifestyle.
6. Cut Down Junk Food
Diet has a great effect on your child's ability to concentrate. Not only it increases the risk of chronic illnesses and obesity, junk food, particularly those high in sugar content, diminishes energy levels and impedes with focusing for long periods of time.
If your child is addicted to chocolates and instant food, cut them down gradually. Offer them treats on weekends and introduce them to healthier versions of food items on daily basis. Once they are used to eating vegetables and beans, they won't feel the need to savor chocolates and munch on crisps. When they whine how distasteful the food is, don't give in!
7. What's the Best Approach?
How does your child like to study? Do they need visual stimuli or auditory ones? Perhaps they are inclined towards kinesthetic approach? Find out the best way they can process the information. For instance, a kid might understand the concept better if you explain it by drawing a diagram rather than relaying it through reading aloud.
To try the kinesthetic method, take your kid to the museum to teach some history, walk to a botanical garden and learn about plants or carry out science projects at home. For example, when my younger brother showed interest in stars, our parents got him a telescope that motivated him to learn about planetary movements and physics. You will notice your child will give undivided attention when you teach them in an interesting, captivating manner.
8. What is Distracting Your Child?
What causes your child to lose focus? Seek help! Click To Tweet 
There are several conditions that may interfere with your kid's ability to focus. ADHD and ADD are commonest causes. If you feel your child has an underlying issue, don't hesitate to seek out help. Consult the teachers about their behavior and set up an appointment to meet therapist. Once the problem has been diagnosed, treat, and help them accordingly. There are various ADHD-focused games and activities that help children learn to focus.
If you usually find your child running around the house like a mad chicken, be patient. Like all other skills in the world, concentration can be learned. Reach out to your child, work upon the goals, and help them boost their attention span. With some strictness and lots of love, children can train their minds to focus on the right things.
Try the tips, share with other parents, and let us know how it went. If you are a parent, carer or teacher, we would love to hear from you. Share your experience here by leaving feedbacks and messages below.