"My contention is that creativity now is as important in education as literacy, and we should treat it with the same status."
12 years ago, Sir Ken Robinson challenged the schooling system and questioned the way we are educating our children. According to Robinson, creativity and literacy are equally important, and for a person to nourish their creativity, they must expect and accept mistakes.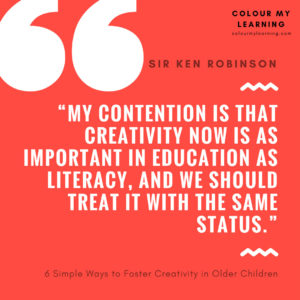 However, schools consider 'being wrong' as something completely unforgivable. In doing so, schools kill creativity and discourage children to try out something different. To this date, the TED video has been viewed over 70 million times all over the world, and it has encouraged thousands of educators to rethink their approach to teach.
When I was a child, I told everyone I met that I am going to be a famous pianist. Everyone would laugh it off as an endearing joke. I grew up and followed the world. I got into a medical school and the passion for music completely disappeared. Maybe I wasn't cut out to be a pianist in the first place but was I ever given a chance to explore it?
Creativity and literacy are equally important. Are you encouraging your child to be creative?
Click To Tweet
Most educators follow a hierarchical system in which math, science and language are on the top while arts are at the bottom. In 19th century, these subjects were mandatory to get a job in a good field. But what about now? You can do PhD and still have no guarantee for a job! With time, we must also change our thinking. Children don't need mere degrees, they need to be creative. Here's how you can encourage them:
Children don't need mere degrees, they need to be creative. Here's how you can encourage them:
Click To Tweet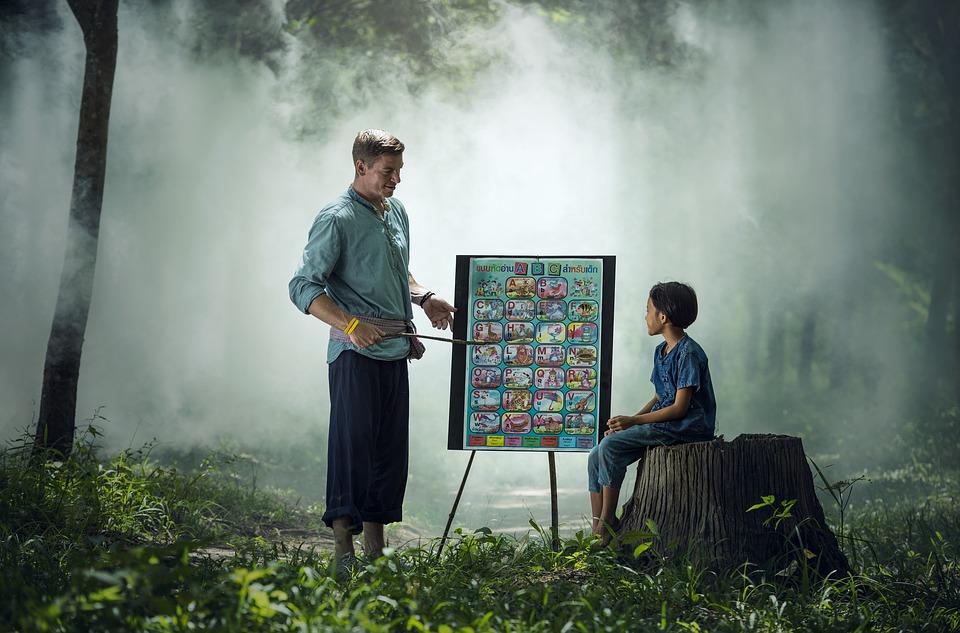 1. Encourage Your Kids To Be Resourceful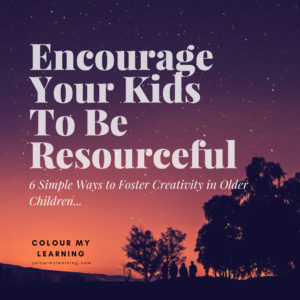 Children need a lot of time and space of their own to test their creativity. We emphasize on having a routine and following a tight schedule but unstructured play without a parent hovering around is just as important for kids. Give them art supplies, building components, cheap tools, old cameras, and musical instruments to play with.
Let them indulge in different activities that nurture their creativity. Free play helps a child deal with conflicts and collaborate and it strengthens their social skills as well. They discover new things, experiment, and improvise. You never know if a kid who loves to doodle could do wonders with a proper sketchbook and pencils until you give them a chance.
2. Have Brainstorming Sessions with Your Child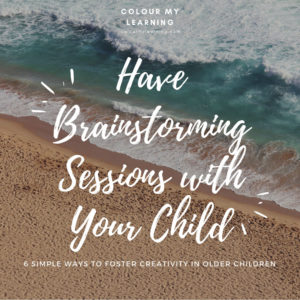 Have you ever seen the gleeful look on a child's face when they finally figure out something? Isn't it wonderful! Encourage the budding artist or scientist in your kid by having a brainstorming session regularly. Ask them to list out some new activities they wish to try on weekend, and then give your own input without being bossy.
Let them draw, sing, and dance and discuss your own likes and interests with them. Celebrate their innovation by allowing them to take ballet classes or appreciating a blurry photo of sunset they captured enthusiastically. If they have been talking about a new band, take some time out to listen. Who knows you might even like it! If your child is interested in gadgets and technology, don't patronize them. Embrace the change and learn with them.
Encourage the budding artist or scientist in your kid by having a brainstorming session regularly
Click To Tweet
3. Creativity is Not Limited to Arts and Crafts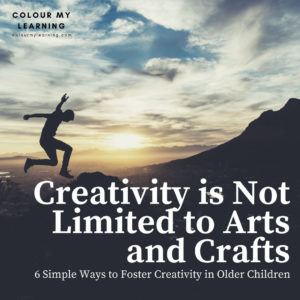 When we talk about creativity, arts and crafts immediately come to our mind. Creativity is much more than that though. It is about thinking out of the box and using our imagination in our daily life. If your child is having trouble understanding some concept, let them experiment. Ask them to draw it, use flash cards, read on it, discuss with friends and classmates, and share ideas and thoughts.
Embrace technology and make them watch videos about the subject. Include it in your daily conversations without making it an annoyance. You can randomly question them on how they can solve the issue. Let the creative juices flow and inspire them to think out of the box.
4. Help Them Pursue Their Interests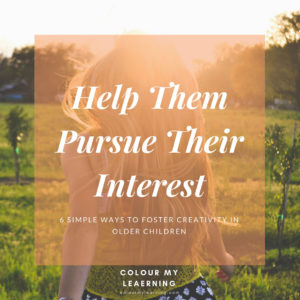 When Lisa's son was around 12, he became obsessed with plants, insects, and nature. At first, Lisa shrugged it off as a random pastime activity but when he began to show interest in gardening and different species of plants, she decided to cultivate it. They took strolls into the woods with a camera and outdoor adventure microscope to picture and observe plants and bugs.
She helped him plant some herbs and flowers in the backyard and watched their growth in awe. The mother realized her son's potential and nurtured him. With his newfound hobby, he became more interested in studies, particularly botany and zoology. It shows that when we express enthusiasm in our children's interests and encourage them to explore, it enhances their academic achievements too!
Let the creative juices flow and inspire kids to think out of the box.
Click To Tweet
5. Focus on the Positive Aspects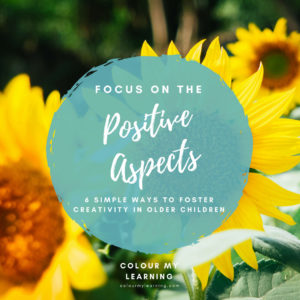 When your child is inclined towards a certain activity, express your feelings in a positive manner and have a productive discussion. When parents learn that their child wants to learn choreography or say, write a novel, they have qualms about their future and career.
'You want to play the guitar? But… How will you get a decent job?'
Your 13-year-old is too young to digest the relation between guitar and the concept of livelihood. Don't stop them from exploring around. Do you really want them to be stuck in a dull desk job they have no interest in or would you rather have dancing on the stage with their face brimming with pride and happiness?
Be it writing, drama, dance, sports or music, each activity has its own benefits. Music and writing allow kids to let out their feelings while sports, dance and drama build their confidence and improves their physical health. They also get to make friends with like-minded people who may stick around for a lifetime!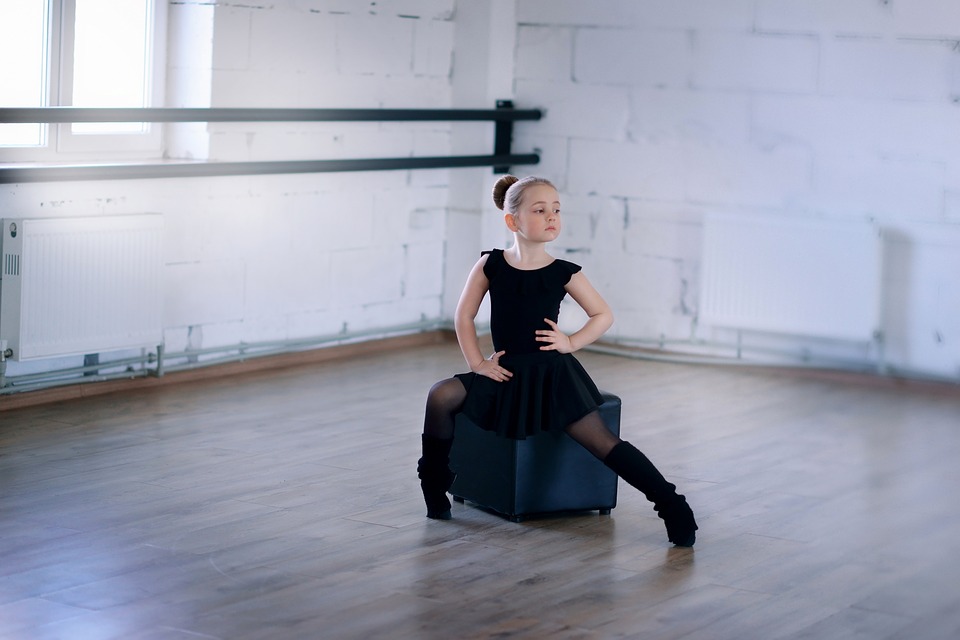 6. Risks and Mistakes are a Part of Life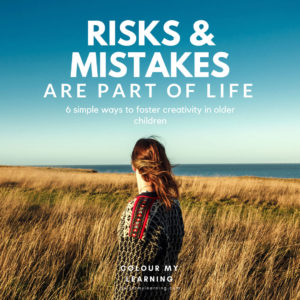 Don't stifle your child's creativity by forcing them to stay in their comfort zone. Let them out and tell them it is important to take a leap of faith at times. Teenagers are smarter than we think. They know what goes around and how difficult the world can be. As a parent, it is your job to encourage them to take a risk and face hurdles.
It is okay to fail… more than once. It is all right to make mistakes, but it is important to accept them and move on. Practice makes perfect, doesn't it? When they see you have their back, they will be motivated to do their best.
Break out of the shell! Allow your child to explore!
Click To Tweet
Youngsters, particularly teenagers, feel they must act like others around them. Let them know it's okay follow to their dreams and be different. Human beings are not robots. Each of us have our own beliefs, interests, and goals. Help your kid break out of the shell the society has created and encourage them to explore the world and different options as they wish to!
Like what you read, tell us what you think, share your experience in parenting or working with children. We would love to hear from you. Leave us your comments below.
Shareable Images by Samuel Tan
RELATED: 10 Top Tips to Encourage Creativity in Young Children
Watch and Share Our Video