For quite a number of years, my niece would constantly bite her nails. We initially took it as a harmless habit, but her mother was concerned about it around the clock. She went to child therapists and consulted a dentist. They advised her to address her child's anxieties and suggested that a habit breaking appliance to be worn inside the mouth.
As nail biting typically continues into adulthood, we, as a family, began to intervene and called her out every time her fingers went near her mouth. However, it made her even more relentless. Time passed, and to our relief, my niece eventually gave it up on her own. The reason was simple; it hurt her fingers and she couldn't draw and colour properly.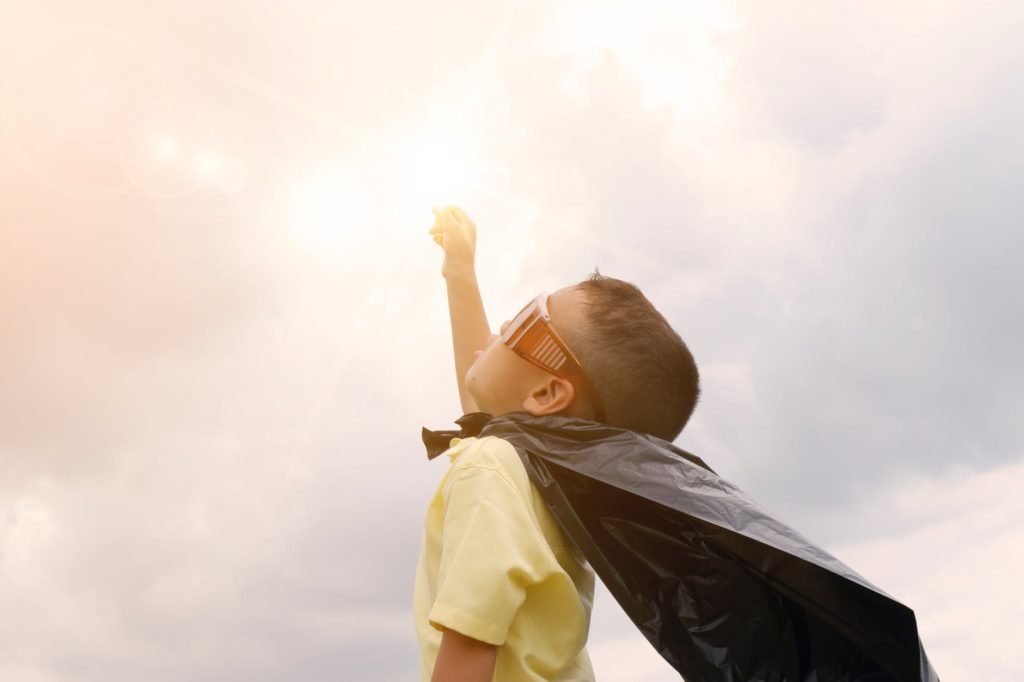 Thumb sucking, nail biting, nose picking, all children pick up irksome habits. Here's how to help them overcome it
Click To Tweet
Children are naive and mostly oblivious to their actions. No matter how hard we try, kids end up picking an irksome habit that drives us crazy. It could be something disgusting such as nose picking and nail biting, or a behavioural trait like stubbornness or yelling.
Most of these habitual patterns are innocent and temporary, and usually disappear over time. However, some habits cannot be overlooked and need to be tackled immediately. It will take a bit (or a LOT) of patience, guidance, monitoring and effort to get to the root of the problem and break it.
The following are some of the methods that can help you deal with common habits almost all children pick up at some point. It will take time to kick the habit so it's best not lose sleep over them.
1. Understand Your Child
First of all, try to understand your child's behaviour. Where is it coming from?
Children are innocent and unaware, and nasty habits are generally a self-soothing mechanism. One of the most disgusting habits that horrifies adults is nose picking. A child doesn't pick their nose to annoy the life out of you, they do it to get to the crust because it irritates them.
If a child suffers from allergies or a dried out nasal cavity, they are generally more prone to nose-picking. Address the issue and nip it in the bud. Treat the allergies, clean out the dusty environment, keep your child hydrated and make it an inside joke.
Educate your child about how impolite and revolting it is, how boogers carry thousands of germs that can make you sick and if you must do it, then do it in the loo. With time and gentle reminders, the child will learn that picking nose isn't socially acceptable and causes embarrassment.
One of the most disgusting habits that horrifies adults is nose picking. Help your child stop.
Click To Tweet
Other habits that worry parents include biting and hitting. Toddlers and preschoolers often have trouble expressing themselves and their anger and they strike out in frustration. They may resort to violent behaviour if they aren't getting enough attention.
To prevent it, talk to your child calmly but firmly explaining to them that hitting is unacceptable behaviour and that you won't tolerate it. Instead of lashing out, discipline them with a time-out and tell them to apologise.
Observe and find out what typically brings about such actions in your child.
Is it overstimulation from the screen or television? Is it an attention-seeking playmate or difficulty sharing toys? Lack of sleep or hunger? Once you have identified the root causes, you can then deal with them with better understanding.
2. Wait it Out, Observe and Tackle it as a Team
When my son was 3 months old, he would suck his fingers all the time. Many people warned me not to let him do that. As a dentist, however, I knew that it was normal for an infant to suck his thumbs. It pacifies the babies and they have been doing it since they were inside the womb!
According to the American Dental Association, children can safely suck their thumb without causing any damage to the alignment of their teeth or jaws up to the age of four. Most of them give it up when they reach toddlerhood. However, if the habit persists and permanent teeth are beginning to erupt, it may be time to step in.
As a team, you and your child can curb the bad habits
Click To Tweet
Nagging and pressuring your kids won't do any good, because most probably, they don't even realize that they are doing it. Extreme methods like wrapping an elastic bandage or putting a bitter ointment may seem like unwarranted punishments. Instead, observe and find out the reasons.
Up till the age of 6 months, my son would usually suck his thumb when he was hungry. He would stop it after being fed. Once you have identified the cause, you can preempt the habit by diverting their attention.
Offer them snacks, and toys that keep their hands busy such as finger puppets. Talk to them about their feelings if they tend to do it when they are frustrated. The solution is to obverse, address the root cause and find an alternative. As a team, you and your child can curb those habits.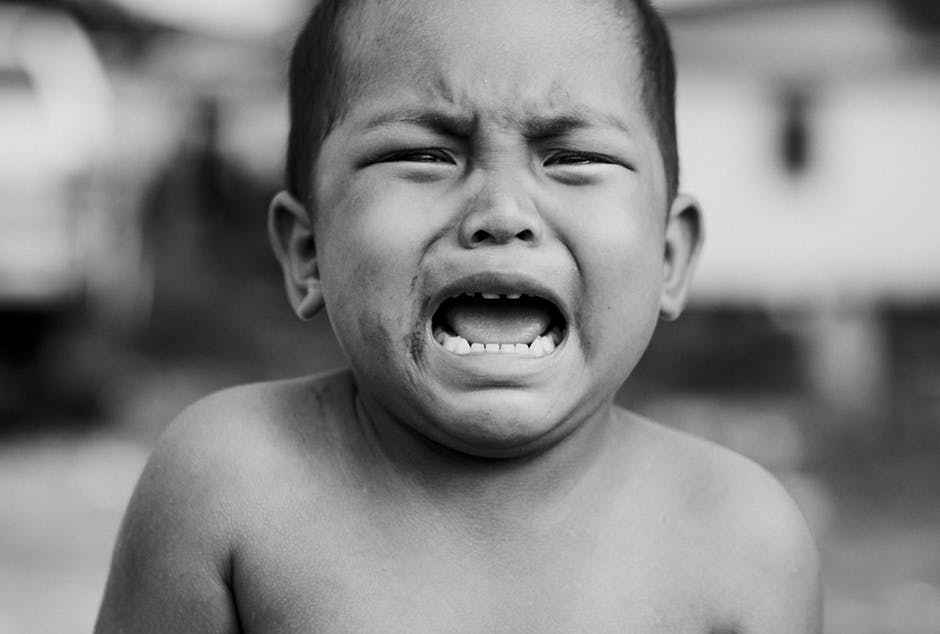 3. Praise and Rewards
Whenever you praise a child for their good manners, they offer you such a winning smile. Use this as a tactic to motivate them to engage in positive habits. Praise them for being on their best behaviour and give them a small reward or a star, if you are using a star chart. When they turn to bad habits, ignore it consciously to let them know of your disappointment.
Encouragement and appreciation boost their morale and helps them to do positive things. On the other hand, your disapproval will make them ashamed and guilty. It is an excellent strategy that works on various nasty habits.
4. Set Some Rules
While it is important to be friendly, being firm and implementing some rules are just as important. They should know that if they violate your trust, there will be serious consequences. Many parents hate being lied to.
For toddlers and preschoolers, telling tales and fibs are common and natural. They will tell you their diaper isn't dirty to avoid going through the fussy procedure. They will tell you about the monster they just met and how scary it. As they grow, they learn to stretch the truth and often tell lies just for kicks.
Most of the time, it is best to ignore and let it be. However, if you feel your child might be taking advantage of it, for instance by ignoring his homework and assignments, cut in and ground him. Children should know you are the authority and telling lies and breaking rules will land them in trouble!
Let your children know you are the authority and telling lies and breaking rules will land them in trouble!
Click To Tweet
5. Don't Lash Out
Whenever my 9 month-old spills water and hurls away food, I have to stop myself from screaming at him. Firstly, he is a baby and it is natural for him to throw things, and secondly, losing my temper at him would only make things worse. He certainly would not understand my anger.
Throwing tantrums in malls, running around the supermarket, and creating a havoc at home – Parenthood can drive you round the bend!
Lashing out in anger and spanking aren't the answer though. You need to learn to be accommodating and keep your calm. Shaming and shouting at children to get them to stop their bad habits would simply make you a bully in their eyes. Instead, be their friend, gain their trust and guide them with patience.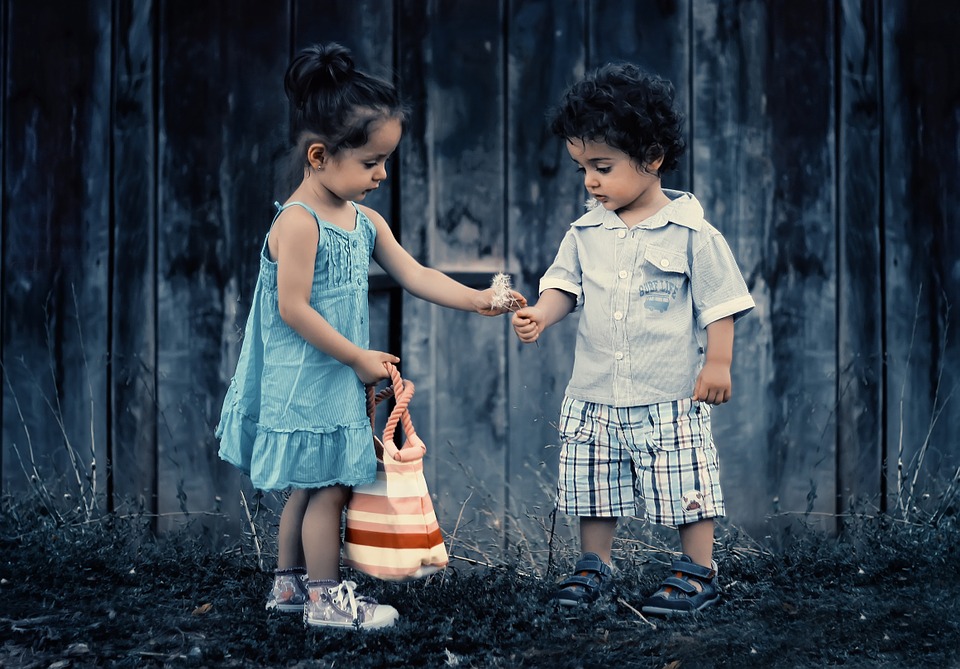 Don't embarrass your child in public… Here is how you can deal with bad habits.
Click To Tweet
6. Take it Slowly and Be Discreet
Oftentimes, kids develop a handful of bad habits together. Don't try tackle all of them at once. Take it slowly – one by one. Start with the most damaging one, like lying or bullying, and do your best to eliminate it. Reason and explain cause and effect, consequences of actions and explain negative behaviour from a perspective of consideration. You might thing your child is only young, but they surprisingly know and understand a great deal more than we typically believe.
Talk, reason, explain. Don't shame your kids by discussing their problems in public. It will only make them lose their trust in you. In order to help them, children need to look upon their parents as someone they can depend on. When you respect their privacy and provide a safe, supportive and nurturing environment, they will continue to trust you and will find it easier to confide in you and listen to you.
Tackle bad habits one at a time!
Click To Tweet
In the end, go easy on your kid and don't fret too much over unwanted habits that they may pick up over time. Keep educating your child about right and wrong and gently remind them if they continue the bad habit. Remember, you must work through the process together and be comforted that you will emerge at the other end, pleased with the great parenting job you've done! After all, each and every parent, does the very best that they can.
And remember 'The days are long but years are short!'