Easy Peasy Chocolate-chip Cookies
(from age 4)
Extracted and adapted from Grace Saunder's Fabulous Mum's Guide
Chocolate-chip cookies are another universal favourite, whether a tea-time snack with a glass of cold milk or crushed in and mixed with creamy vanilla ice cream.
Typically with cookies and biscuits, and better creamed the butter is, the softer more 'melt-in-your-mouth' sensation it is. With chocolate chip cookies however, the chunkier and coarser it is, the better. With this recipe, all mixing can be done by hand simply with a wooden spatula.
If you and your child prefer, instead of rolling out the dough and cutting it in to discs, you can also use teaspoons to scoop out enough mix for each cookie to lay on to the baking tray. This is a fun and very forgiving recipe.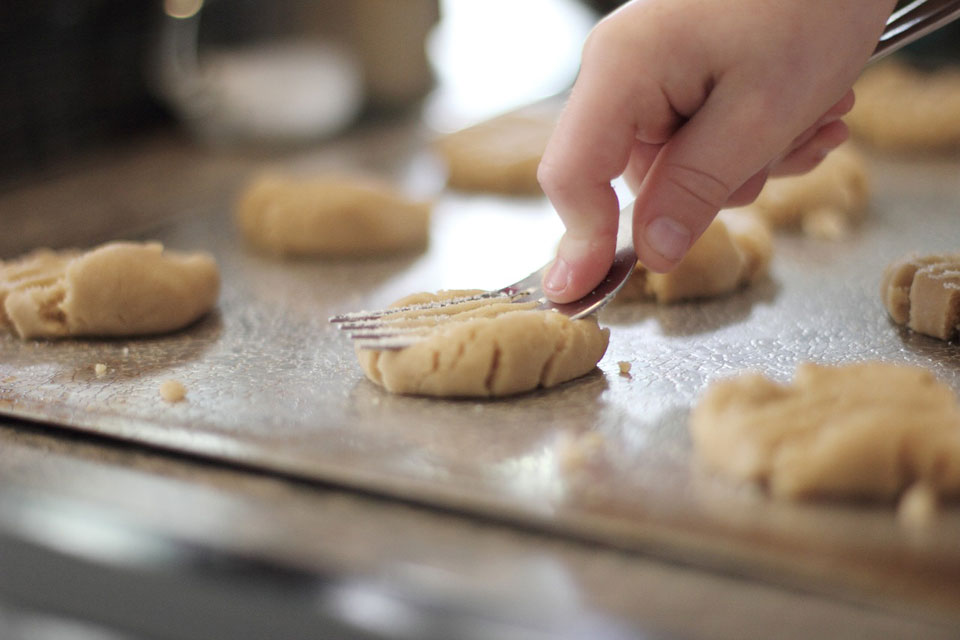 Ingredients and tools
85g butter
85 g brown sugar
85 g caster sugar
1 tsp vanilla essence
1 egg beaten
200g chocolate chips
170 g self raising flour (or plain flour with 2 teaspoons baking powder)
Cling film
Baking trays
Method
Melt butter in microwave until soft.
Mix butter with both sugars and vanilla.
Stir in beaten egg.
Add chocolate chips.
Mix well.
Fold in flour and continue mixing until the dough is well mixed.
Scoop the dough on to a large sheet of cling film.
Roll the dough in to a log shape and refrigerate for at least 20 minutes.
Preheat oven to 350 degrees F (180 degrees C)
With a knife cut discs about 1cm thick and arrange 2 cm apart on a baking sheet.
Bake until lightly brown at the edges (10-15 minutes).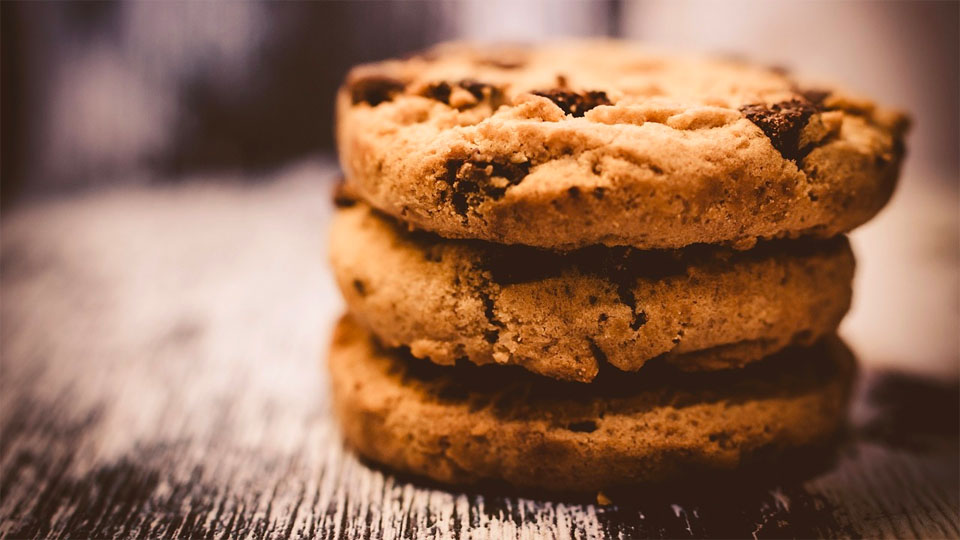 Feel free to replace some of the chocolate chips with nuts or dried fruit, if you like.
Alternatively, once the dough is cooled, your child can shape them in to balls and place them on the baking tray and flatten with a spoon or fork for texture.
These are some of our favourite recipes and we still often revisit many of them even with older children as we have found them very consistent and more importantly difficult to actually get wrong.
Do you have any favourite go-to recipes for baking with your children?