Cinnamon-topped 'To Die For' Blueberry Muffins
(from age 2)
Extracted and adapted from AllRecipes
I particularly loved this recipe because all it needed were cup measures and a mixing bowl. I often doubled the recipe, and filled each muffin case to the brim as recommended and we ended up with huge, gorgeous, very professional looking, highly yummy blueberry muffins.
You can measure out the ingredients for your child and tip it in to a large mixing bowl, adding the dry ingredients first and then the oil-egg-milk mixture. Simply mix with a wooden spoon or spatula.
Add the blueberries last. Depending on how vigorous stirring occurs at this point, you may end up with a very 'blue' mixture. If you like the blueberries more 'whole' than squashed, just very limited and very gentle stirring, is needed, once the blueberries are added.
I often omitted the crumb topping as it was fiddly, but if you do manage it, it makes a very sophisticated, both in looks and in taste, addition to an already gorgeous bake.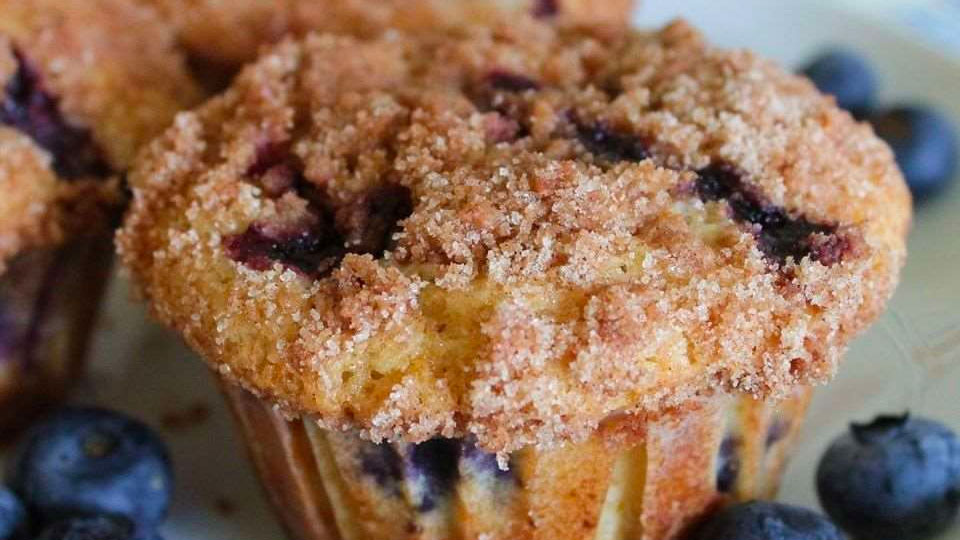 Ingredients and tools
Muffins
1 1/2 cups (190 g) all-purpose flour
3/4 cup (150 g) white sugar
A shake (3 g) salt
1 1/2 teaspoons (9 g) baking powder
80 ml vegetable oil
1 egg
Enough milk to top-up cup (80 ml) milk
1 cup (145 g) fresh blueberries
12-hole muffin tin
Paper cases
Mixing bowl
Spatula
Measuring cup
For Crumb topping (Optional)
100 g white sugar
40 g all-purpose flour
55 g butter, cubed
3 g ground cinnamon
Method
Preheat oven to 400 degrees F (200 degrees C). Grease muffin cups or line with muffin liners.
Combine 1 1/2 cups flour, 3/4 cup sugar, salt and baking powder.
Place vegetable oil into a 1 cup measuring cup; add the egg and enough milk to fill the cup.
Mix this with flour mixture.
Fold in blueberries.
Fill muffin cups right to the top, and sprinkle with crumb topping mixture.
To Make Crumb Topping: Mix together 1/2 cup sugar, 1/3 cup flour, 1/4 cup butter, and 1 1/2 teaspoons cinnamon. Mix with fork, and sprinkle over muffins before baking.
Bake for 20 to 25 minutes in the preheated oven, or until done.
Click Here for Classic English Scones