Learn-along Ready-roll Puff Pastry Shapes
(from about age 2)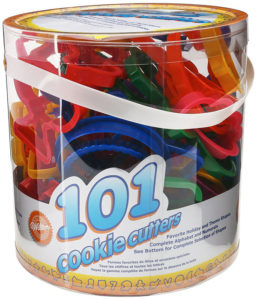 Alphabet, numbers, animals … any shape cutters you have to hand can be used to cut puff-pastry in to cute highly edible shapes.
I usually make this along with a chicken stew or make a chicken and mushroom pie filling but don't top it with the pastry. Bake the cut shapes separately, watch them puff-up and enjoy eating them with endless learning opportunities – name the shapes, spell words with alphabets, create an edible farm with animal shapes.
Ready-roll Puff Pastry is highly recommended as rolling out or making puff pastry by hand, while a great experience with an older child, is not quite as easy with an impatient younger child.
Ingredients and tools
1 pack Ready-roll Puff Pastry, or more
1 egg, beaten (optional)
Your collection of different shape and alphabet cutters – washed and dried
Baking trays
Pre-heated oven
Method
Get all your cutters and baking trays ready
Unroll the puff pastry. Follow package instructions for the oven.
Have fun cutting up the pastry with the cutters. (You can also teach them to minimise wastage by lining up the edges.
Transfer cut shapes on to baking tray with a cake spatula or a flat knife
Re-use left over bits but do not over handle.
If you would like a shiny glaze on the pastry, beat one egg and let your child brush the egg wash over the shapes. Remind them to be gentle.
Bake and watch the shapes 'puff'.
Enjoy eating!
Click Here for Cinnamon-topped 'To Die For' Blueberry Muffins