Wi-Fi can no longer be considered a luxury in today's world. As one of the most important advancements of the 21st century, the wireless network has become a basic necessity in almost every household with use ranging from online earning to homework support. But how do you make sure that your Wi-Fi is working optimally.
If you're getting fed up with a slow internet connection, or if you "high-speed" Wi-Fi network tends to drop its signals after every few hours, there is no need to worry. We prepared this guide for all those homeowners who want to enjoy a stable wireless network.
Ways to Optimise Your Home Wireless Network
In this article, we share some tried and tested techniques which can enhance up your home wireless network. You don't have to be a computer geek to follow these instructions as everyone can use them to optimise their Wi-Fi connection.
Router Location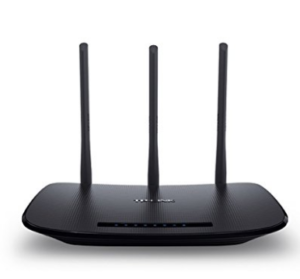 The router may not be the most beautiful thing in your house, but it is thanks to the router that you have a wireless connection at all. Instead of hiding them in the closet, you should always set them up in an open space ideally in the middle of the house.
Try to keep your router away from the concrete walls, double glazed full height windows, electrical equipment, and other such obstructions. Remember, appliances like cordless telephones, speakers, and microwave ovens tend to transmit signals in or near the same frequency so if you place them close to your router, they can very easily interfere with your Wi-Fi signals.
Choose a higher location to place your router. If there is no table on the place where you're going to set up a new router, you can always turn towards wall mounts. Remember to always place the router in the center of the house. It will allow the device to distribute equal signals in all directions so every family member can enjoy a stable internet connection.
There is however an exception to the point above. Depending on where you spend the most time at home, especially where a connection is often required, you can try out a number of different locations for your router. You can then decide on the best place for your router that will give you the best Wi-Fi performance where you need it most.
This is especially important for those who work from home. Making sure that you have a stable connection to the home office meant no disruption to your work.
Optimal Frequency
Majority of the routers available in today's market, operate on two different frequencies. One of them is 2.4 GHz and the other one is 5 GHz. Both of them are designed to work well in depending on your location, it might be better to use one over the other.
Connecting to the router at 2.4 GHz frequency can provide you with a more powerful signals as compared to the 5GHz. The reason behind it is that the lower the frequency, the more potent the signals which get transmitted from the device.
If you are going to use Wi-Fi at a location where there are a lot of obstructions between you and your router, you should always go with the 2.4 GHz frequency. This also means that the 2.4GHz signal has a further reach so if you are furthest away from the router, choose 2.4Ghz for a more stable connection.
However, if you're living in a crowded space, one where a lot of people are using internet on a consistent basis, it might be better to go with 5 GHz frequency. Basically, at 5 GHz the router can provide you with a higher number of channels (23) than that of the 2.4 GHz with limited channels (11). It can also carry more data making it a faster network.
If the person living next door to you is using a specific channel, there is good chance that your 5 GHz router will avoid that channel. In this way, it can provide you with a better internet speed as compared to other users in that area.
Always consider a dual-band router to enjoy the flexibility and the ability to switch between standard 2.4GHz frequency and 5Ghz also known as 802.11ac router. These are broadcast as two separate WiFi hot spots so remember to give them meaningful names to differentiate between the two at least names you can tell them apart.
In conclusion; 2.4GHz has a better range and can cut across more obstacles, 5GHz is better in crowded areas and is faster but have limited range. New mobile devices with dual band support will be able to take advantage of the different frequencies.
Channel Selection
When it comes to the Wi-Fi routers, they're designed in such a way that once you install them at a new location, they will automatically detect the least congested channel before selecting it as its default option.
It might provide you with a decent Internet speed at first but as time passes, more and more routers will shift to that channel which will effectively reduce your Wi-Fi speed. Moreover, it is often observed that a majority of routers, in a specific area, tend to work on one channel while nobody is using the other channels.
There are many ways in which you can change your channel and one of them is to use the tools which are available on the internet.
Consider, for example, the likes of Wi-Fi Analyzer and Wi-Fi Channel Analyzer for Android and Network Analyzer Lite along with WiFi Explorer for iOS. If you want to optimize your network on your PC you can go with Nirsoft WiFiInfo View.
All these software are designed in such a way that once you install them on your PC, smartphones or tablets, they will detect the different wireless broadcasts in your area and suggest the least-crowded channel. Afterward, you can easily reconfigure your router to use that channel making your wireless network more stable.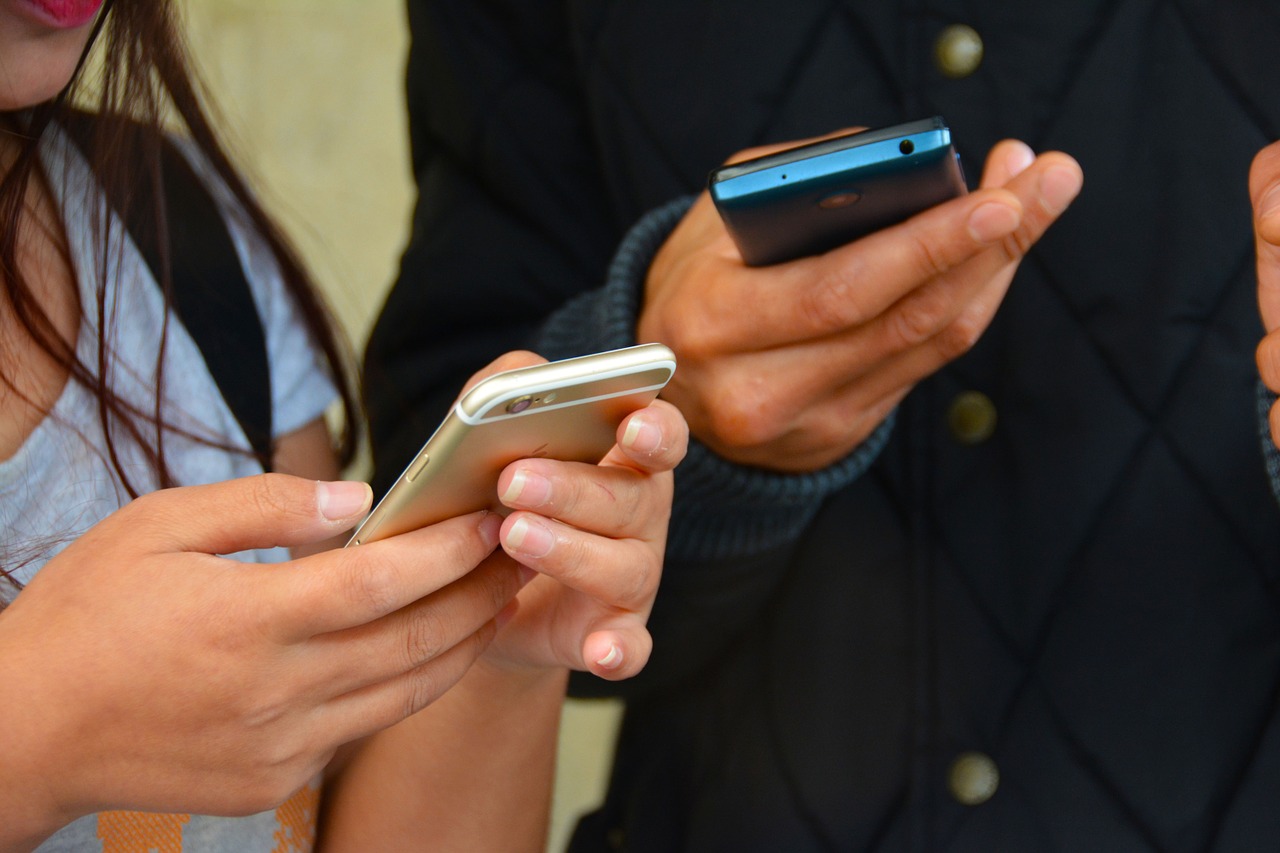 Upgrade Your Firmware
Sometimes, the actual reason behind the poor performance of a Wi-Fi router is its outdated firmware. Especially if you're using a new router for the very first time, there's a good chance that it might be working on an older firmware version.
It is very easy to upgrade your router's firmware as all you've to do is just to go to the manufacturer's website and download the newest firmware update. Some routers lets you bypass the manual step of downloading the new firmware from the manufacturer's website only to upload it again to the router. These new routers lets you check for updates and apply them without leaving the router's dashboard or console. If you experience any sort of trouble, you can always get help from your Internet provider.
Increase Your Wireless Security
Even if you already set up a strong password on your Wi-Fi, there is a good chance that someone might still be using it without your permission. It isn't very difficult, for a hacker, to get into your wireless network and once they do that, it will reduce your Wi-Fi speed considerably.
In order to protect yourself from any such situation, you should always use WPA or WPA2 security mode and choose a complex password. Anyone of these modes will keep the intruders at bay so you can use your Wi-Fi at optimal speed.
Make Use of the Wired Ports
To balance the draw on the wireless bandwidth be it at 2.4GHz or 5GHz, make use of the wired ports on the router to serve devices near it. You can also station the file, backup and media servers as well as streaming boxes near the router, connected directly to it.
This leaves your wireless bandwidth free for mobile devices such as tablet, smartphones and laptops. Your streaming devices and Network Attached Storage (NAS) can enjoy the best bandwidth being connected directly to the Internet via the router. You can stream video and music on demand especially high quality 4K streaming video and Hi-Res Audio Music without buffering getting in the way.
Purchase a New Router
It might not be a favorable option for the budget-oriented shoppers, but if you want to make the most out of your home wireless network, it is imperative to invest in the best possible equipment. There is a wide range of routers which are available in the market and depending on your budget, you can get a higher router, better than the one supplied by your Internet provider.
There are number of reasons why the new routers are much better than their old counterparts and one of them is the presence of MIMO technology. A short form of multiple inputs and multiple outputs, this particular feature enhances the bandwidth of your router.
In simple words, routers equipped with this technology work in such a way that as compared to the old routers, which were capable of sending signals to a single device only, they can send equal amount of signals to multiple devices. In this way, everybody will enjoy a faster internet and nobody has to deal with lagging Wi-Fi.
Another feature which is normally found in the advanced routers is the beam forming technology. Routers with this particular feature work in such a way that instead of spreading the Wi-Fi signals across the entire length of your house, they will specifically target the Wi-Fi enabled devices. Afterward, they will send their signals straight towards these gadgets which eventually results in a more powerful signal on a consistent basis.
Lastly, you should always purchase a router that comes with dual-band connectivity. Any such device would allow you to browse the Internet on two different channels, 2.4GHz and 5GHz. You can choose to  use the former channel for surfing and checking your emails while using the latter for streaming HD videos or downloading large files from the Internet.
Conclusion
Optimizing your Wireless network isn't as difficult as it seems. You just have to follow some basic tips and your Wi-Fi will be up and running in tip top condition in no time. However, if you've applied all the tips we included in the guide above and still find that the speed isn't great, then it is time to contact your Internet provider.
Often you will find that you are locked in to a lower speed broadband package. Without switching to a higher package or to a different provider completely, you are stuck on the old speed while higher more reliable broadband packages are being offered to new customers.
Speak to customer retention, you might get an upgrade and be able to lower your Internet broadband bill at the same time. Remember to use price comparison websites or check out what the competitors are offering. Compare the fastest speeds on offer to that you are getting and check with the provider if such a speed is attainable in your area before signing up or switching.