As a new parent, I am always looking out for ways to create a positive learning environment at home. I know for the fact that in-person interactions, involvement in different activities and daily experiences greatly impact the outcomes for children.
It is crucial for parents to provide their children an environment that positively influences their thoughts, stimulates their interest in various tasks and encourage learning in different settings. Even our attitude speaks volume. Our language skills, manners, and actions – every single thing we do is taken in by the child's developing brain. As they say, 'values begin at home'. You can't deny it!
My husband and I do our best to offer our 8-month old son productive experiences. As his cognitive development is still underway, it is vital that we help him learn constructively. The bookworm in me, went to a bookstore and bought him a big bundle of children's books.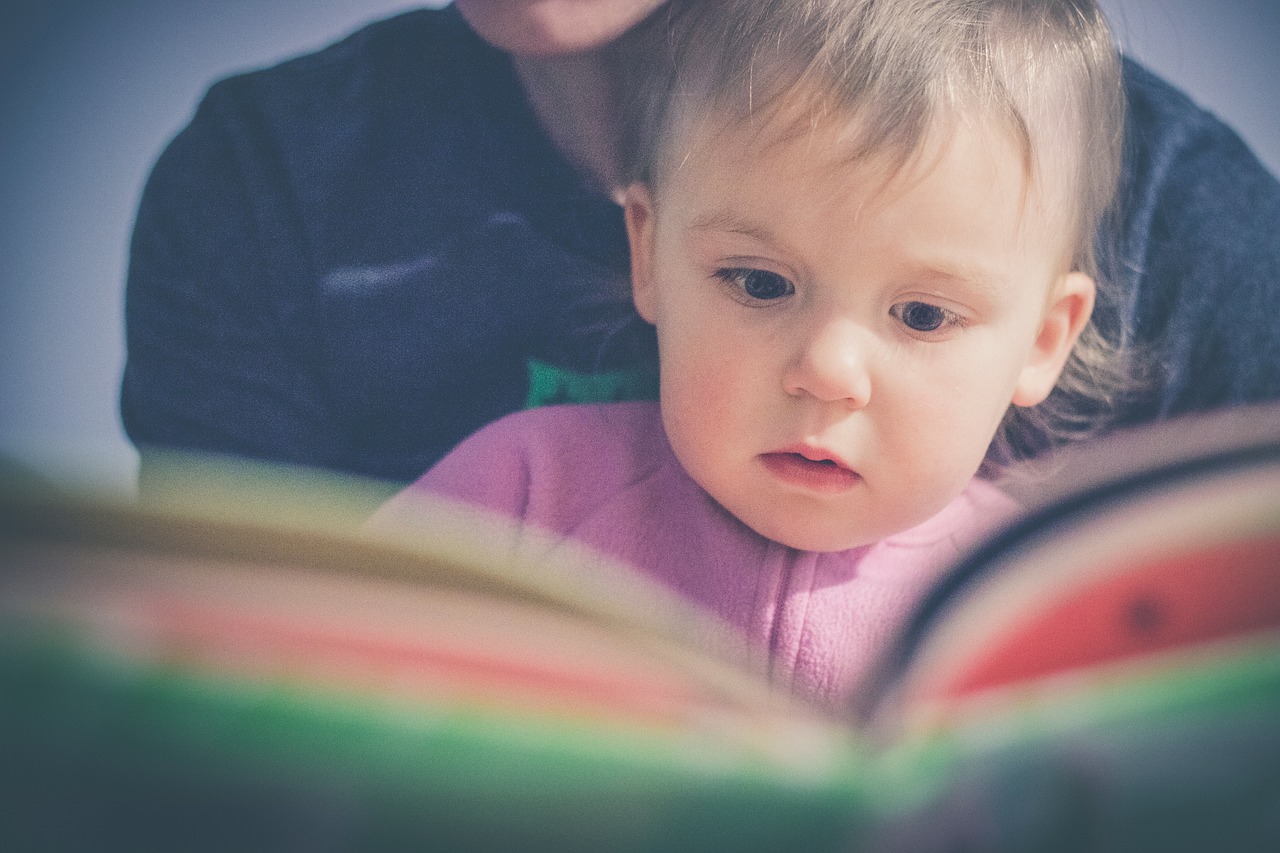 I make sure I read a few pages before bedtime. We sing nursery rhymes, respond to his babbles and coos, tell him about our day and chores. He may not understand everything, but he is delighted at being talked to!
Home is the very first school. Here is how you can help your child to learn.
Click To Tweet
These are only the initial steps. From early childhood learning to adolescence, there is so much that we can do to create a healthy and educational environment as a family. Here is how I plan on making my home a conducive space for learning.
8 Simple Ways to Create a Conducive Learning Environment at Home
1. A Library in Your Home
Reading is one of the best habits your child can adopt. It opens the doors of imagination. Studies have shown that reading can help babies develop their speech and language skills. As I mentioned before, I read to baby every night before he goes to sleep. The books make him curious and he tries to grab them. Nonetheless, he listens to me with attentiveness when I read.
Whether you are into books or not, establish a routine in which you read aloud from a book to your children. It can be after the lunch, before the afternoon nap or even at bedtime. Children love storytelling sessions. If you feel their interest faltering, try animated moves and expressions.
In their room or study or a corner of the house, put up a bright colored shelf, and fill it up with books relevant to their age. Younger children will enjoy the books with plenty of pictures, games, and puzzles. If you know their favourite character, whether it's Winnie-the-Pooh, Peppa Pig, or Thomas the Thank Engine, books with their favourite character will likely hold their attention for longer and you may even be asked to read the same book over and over again.
If there is a library nearby, sign your children up as soon as they are old enough. Take them as often as you can and let them borrow any book they want. If they are younger, from the Children's section, but as they get older, you may need to be a little more discerning about the type of books they borrow.
When your child gets a little older, include them in discussions about the book. For instance, you can have a healthy discussion about characters, story line and the end. When my son is old enough, I am definitely going to discuss Animal Farm and Harry Potter with him!
When the habit of reading has been developed, you will notice an improvement in their vocabulary, recitation, and creative skills. These will eventually help them achieve them success in their academic lives.
Forget fancy toys. Instead, engage your kids in healthy activities at home.
Click To Tweet
2. Create a Homework Area
A study space is an important addition to a home when a child starts school. It will be the place where they canmake the most of their studies. It may be tempting to use the dining table or coffee table in the lounge, but choose a space in the house that is least distracting and quiet. Ideally, it should be a separate room with a comfortable and well-lighted setup – place a study table, bookshelf and may be even some bean bags to make it an inviting space.
The room should be clear of toys and clutter, but an inviting ambiance is vital. You don't want your kid to feel as if they are back in school. Put up personalized calendars, deadlines, timetable, clock, and motivating posters on the wall, place a lamp and a globe on the table and stock the shelf with books and dictionaries.
For children who need to use computer for their assignments, a laptop or a personal computer with parental guidance control would suffice. If you don't have a spare room in your home, opt for any corner where the child would get least disturbed.
3. Make Learning at Home Fun
Once children start school, they begin to believe that learning is a chore and is tedious. The reality is, we and they are learning all the time, through observation of daily life, and experiences, especially travelling, baking, art, and gardening.
With the right limitations and guidance, even YouTube can provide a multitude of educational value. You can allow your child to lead the way. Keeping their interests in mind, give them several options. Choices make a child feel more in control.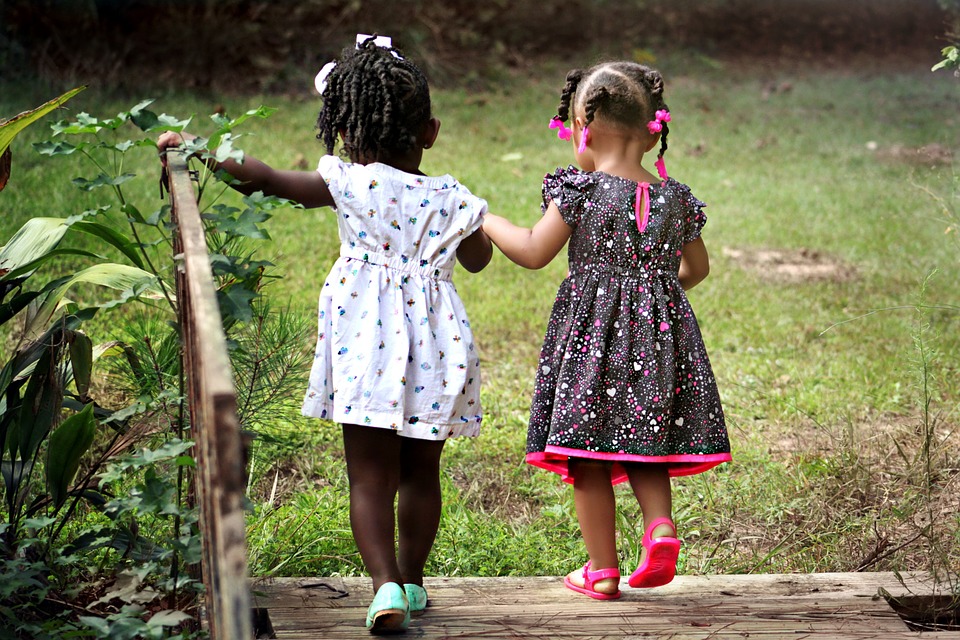 For instance, my niece loves insects and animals. Whenever we go to a park, we play a game of 'spot that critter!'. We mostly find a usual cat, sparrow, ladybug, and a butterfly, but all the while, I make it a point to tell her about different species, where they live and what they eat. When she goes home, she often finds out more about the things she learnt, and then showers us with 'interesting facts' about the particular creature.
Make your home a productive place for your child.
Click To Tweet
4. Mind your P's and Q's
Before we can earn respect, we need to give respect and giving respect to others is necessary. Please, pardon and thank you are common words that we often use without giving a second thought.
However, we all have been in a situation where someone stepped on our toes and walked away without apologizing or when a colleague borrowed a pen and never thought to return it – there are numerous examples where a few manners could have changed our impression of another person.
Instil rules and positive discipline from a young age at home. Make sure your child learns to use words like please, thank you, welcome, and sorry. When you ask them to do something, make sure you speak to them as you would any other person, so that they pick up on it too.
Manners are a simple thing to share and ensure and these simple gestures will help them become a better person, they will also set a good example for others.
Your child imitates you. Are you a good example?
Click To Tweet
5. Have Playdates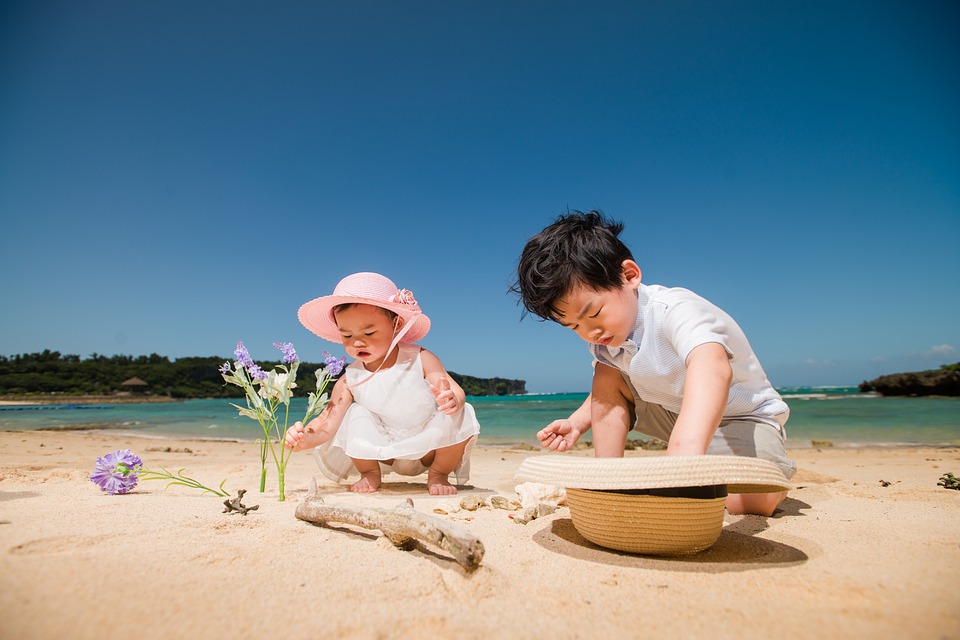 There is nothing more fun for a child than a playdate with a kid or kids of their own age. Get together with other parents and arrange a playdate at least once a month. Children learn many positive traits from each other – sharing toys, appreciating efforts, and passing kind comments are only few of the many beneficial aspects of a playdate.
At the same time, parents get to have a grown-up meet-up as well. Moms and dads can use it as an opportunity to reconnect with the world again and practise their rusty social skills. They can exchange useful information regarding school and work, share tips to boost child's confidence and education, or merely enjoy a 'non-parent' chat.
Whenever I attend a playdate with my child, I find it a great stress-reliever. The motherly fears, and all the things I am being paranoid about melt away, when I realise I'm not the only one feeling 'that way'. Having a chat with other parents is often a breath of fresh air.
Children learn from other children. Have playdates!
Click To Tweet
6. No Bullying and Fighting
Try to be strict when it comes to quarrels, bullying and fights. Kids fight; there was not a single day when I hadn't punched my brother and received a few kicks in return as well.
As soon as my mom saw us fighting like wild animals, she would give us a good berating. As time passed, through rewards and punishments, we learned to play together without resorting to hits and slaps.
Nobody wants their child to become a bully. If you see your kid doing something wrong or being violent, don't hesitate to tell them off. Do it with explanation though. It is easy to mistakenly assume that children are too young to understand things, but often they understand more than we give them credit for. And children often rise to the level we expect of them.
It is your duty as a parent to raise a kind human being. By making sure your sons and daughters are compassionate, good-natured, and co-operative you are contributing to a kinder, more generous world.
Bring your children up to be kind and compassionate beings and say no to bullying.
Click To Tweet
7. Involve Them in Everyday Routine Activity
Children love to wash dishes, stitch buttons, do grocery and cook. It is not until they are teenagers that they realize how boring these chores are! From baking cookies to doing laundry, involve your kids and make it a fun learning experience. Let them wash a few spoons, roll the dough, and add detergent to the washing machine.
During each task, you can tell them interesting facts about the activity. Other than that, during their playtime, involve them in productive games, such as puzzles, stacking blocks and activity centers. To stimulate creativity, buy them arts and crafts supplies – make a volcano, build a lamp or a cardboard house. Gadgets and toys are fascinating, but most of them are hardly constructive. If you allow your kid screen time, make sure you keep track of the time.
If you love baking, baking muffins is a great activity with young children. It is forgiving enough to just be hand-mixed and it's ingredients simply chucked in together. And in the process, count the cases, name the ingredients and at the end, enjoy scrummy muffins together!
Make daily chores a learning experience for your kids.
Click To Tweet
8. Order, Order, Order!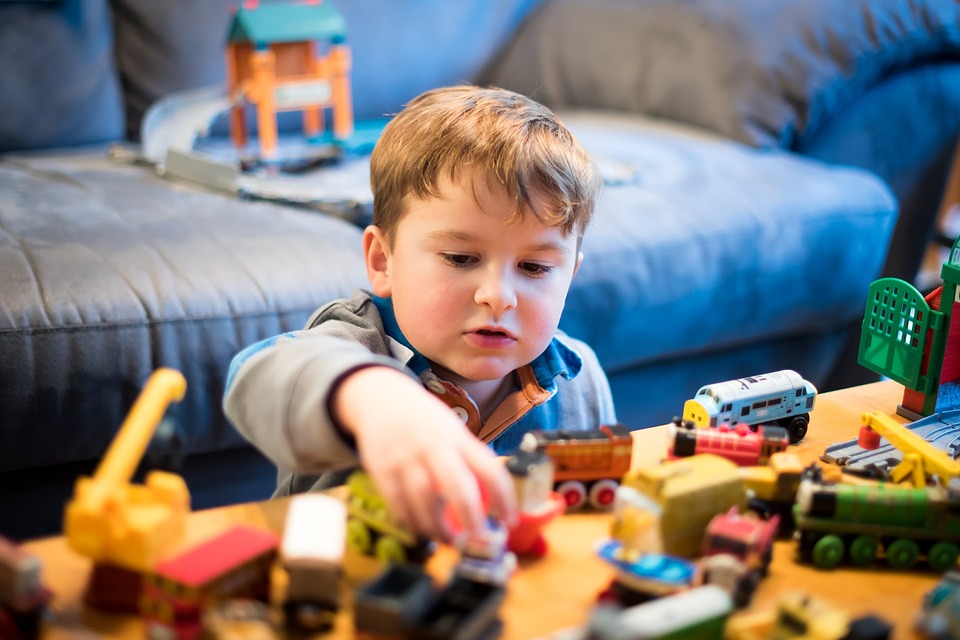 It is important to have a set of rules and regulations at home. Don't be lenient. After playtime, your child should clean up, pick up the toys and put them back in their place. Let them know that meals must be finished; be it a deadly concoction of Brussels sprouts and broccoli or their favourite 'mac and cheese'.
Order is necessary for every age group, and parents should instil these rules and practise discipline from a very young age. Going to bed on time, waking up with the sun, managing homework and outdoor activities – order and proper time management will take your child places in future.
In the end
Don't stress yourself out if your child misbehaves, occasionally throws a tantrum, or digs in their heels and decides to be stubborn at precisely the wrong moment. Every parent faces difficult days.
Do always remember though that each child is different, and as a parent, you have to learn how to reach out to them. Simply give them your time, love and attention and ensure, as often as you can, that you share healthy, productive activities and a friendly, loving home environment.
Do you have any more tips on how you create a fun learning environment in your home?
The future looks bright… Here is how you can help your child in achieving success.
Click To Tweet