Education experts encourage the incorporation of STEAM learning from early childhood. If you work in the education sector, are a parent or a guardian of a child, then you would have probably heard of STEM – the acronym for Science, Technology, Engineering and Math.
More recently 'A' has been added to that acronym. But where did it come from and how did it become STEAM? A in STEAM stands for Arts and Design. In 2016, John Maeda, the former president of the Rhode Island School of Design (RISD), spoke about the importance of art and that how vital it is for a child's growing brain. Since then RISD has spear-headed the movement to bring all five STEAM subjects in to an umbrella curriculum.
Each component of STEAM is essential to foster innovative thinking and creativity. The approach is the same for each subject, and the focus is supposed to be equally distributed.
However, STEAM learning does occur naturally. As soon as your child is fully engaged with the world, at around 6-8 months, you will probably notice their curious nature. They have an ever-growing urge to explore the world around them, make noises, throw toys and begin engaging with their immediate family. The inquisitive mind only grows as they get older.
They throw things to understand the concept of gravity and bang against solid surfaces to understand density. My 9 month-old loves to bang the table top with his plate and is delighted by the ear-splitting sounds. I am aware that he is learning the theory of cause and effect and he may end up giving scientists tough competition in the future, but the clattering racket at mealtimes give me a splitting headache.
As children grow, they demand interaction, playtime, and have an insatiable desire to explore and learn. You often see a child telling the size of an object by stretching his arms. That's actually math! They want to know why the sky is blue, how flowers grow and a question that every parent hesitates to answer, 'where do babies come from?'.
Ideas to Incorporate STEAM into Children's Everyday Experience
To support beneficial learning, parents can create a conducive environment for their children where STEAM is both encouraged and naturally incorporated. We have to offer them the right support and structure to scaffold their learning experience.
Here are some great ways you can incorporate STEAM into your children's everyday experiences.
STEAM is all around us! Here is how you can encourage your child.
Click To Tweet
1. Productive Baking Sessions
Baking is one of my favorite activities and whenever my nieces come over to visit, I invite them to bake along with me. The kitchen gets rather messy, but my nieces and I have a great time. For children, baking is a productive session which includes science, math, art and obviously, a delicious reward in the end.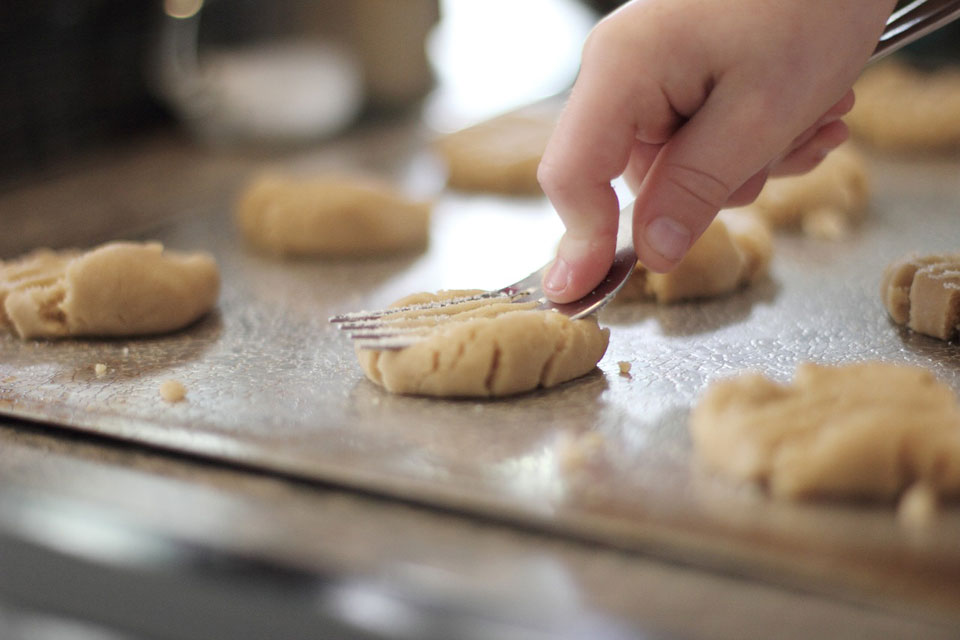 Through baking, my nieces have learned how to read aloud from the recipe book and measure ingredients accurately in the measuring cup. Precise measurements expose children to math, chemistry, and critical thinking.
Furthermore, they learn about chemical reactions, structural principles and problem solving. You can make baking sessions even more fun by throwing in a bit of creativity. By allowing children to put on frostings and sprinkles, you are allowing them to develop their sense of creativity and art in baking.
2. Building Structures with Cardboard
Building activities are fun and challenging, and at the same time, they don't actually require you to have fancy art supplies.
Use any recycled cardboard boxes, and find some safety scissors, glue, and coloring pencils, markers or Sharpies. If you have a toddler or a preschooler, help them cut out simple 2D shapes and color in to their liking. To add a bit of math, for the slightly older child, challenge them to draw and cut five squares or three circles of different sizes that can be used as decoration. Then have them stack or arrange each shape in size order.
For older children, 3D shapes are a great way to introduce engineering. School-going kids and pre-teens can make more complex structures with a proper blueprint and design. A layout will help them understand various concepts.
For example, through designing and building cardboard houses and bridges, they will learn to figure out distance, height, width, and durability. Who knows, you might uncover a budding architect or civil engineer.
Create plans, build structures, break towers - role of #STEAM in playtime
Click To Tweet
3. Gardening – An Enriching Experience
Gardens are living laboratories teeming with possibilities. The green lab is enriched with soil, fertilizers, blooming bulbs, fruits, insects, birds among other biological things. Gardening allows your child to conduct long-term experiments that incorporate all the five factors of STEAM.
Give them an opportunity to plant a seasonal plant and help them discover changes happening throughout.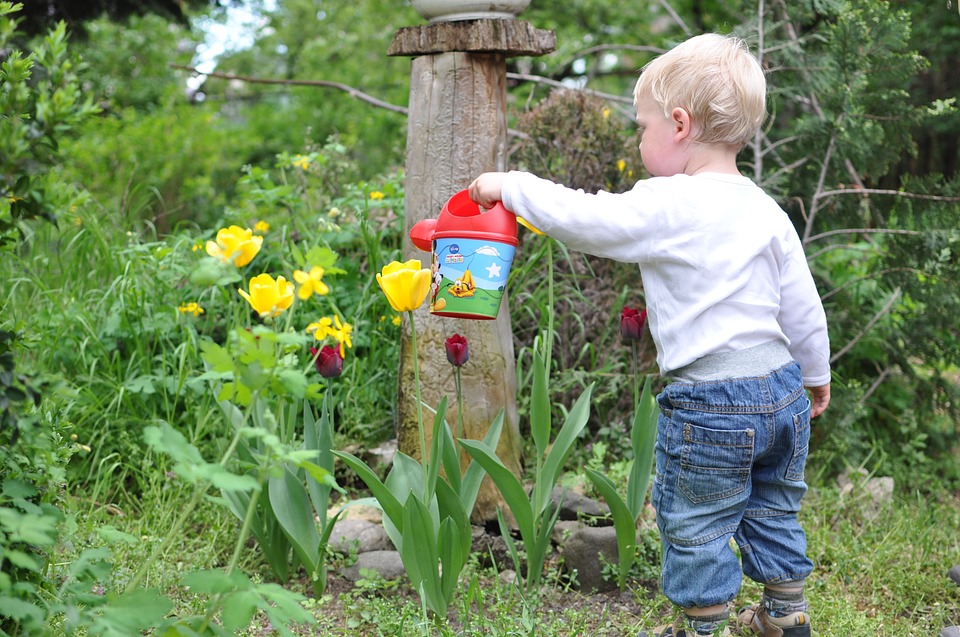 There are many things that will puzzle and intrigue them. How many flowers can grow in 3ft x 5ft bed? How do honey bees help with pollination? Will the herbs survive the winter? To embed skill building and engineering, parents can involve their kids in creating a garden plan. Even technology can be a part of gardening. Microscope is an ideal tool through which your child can learn about microorganisms.
Gardening is a relaxing hobby. Kids can learn a lot from it too! #STEAM
Click To Tweet
4.  Playing with Educational Building Toys
Are your children bored of their cars and dolls? Perhaps, it is time to introduce a more productive toy. Educational building toys like Lego, Knex and Puzzles can inspire your child to experiment and learn. Cultivating problem solving skills and encouraging them to construct, engineer, and explore, building toys keep the child busy in a good way. Kids, as young as one year old, build and break towers repeatedly.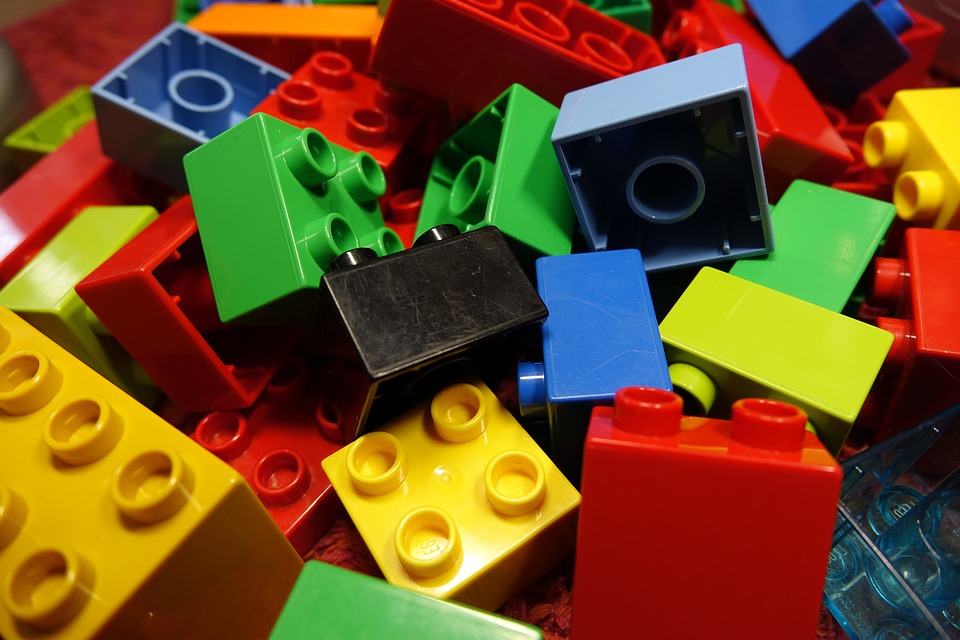 As they reconstruct, they learn about different results and how they can make choices for a better outcome. That's a computational ability which is an important component of problem solving. As they grow older, parents can present them with educative toys and complex games such as snap circuits, Keno computer, chess, creative toolboxes, and science kits.
Lego or Knex? Why not both? Let your child be the engineer #STEAM
Click To Tweet
5. Everyday Conversations to Support STEAM
Since the day my son was born, I have been talking to him non-stop. Although he only answers in coos and incomprehensible baby talk, he takes in the words and their meanings little by little. Apart from activities, you can include STEAM in your routine conversations with your child. Ask questions, experiment, predict, discuss, and observe.
For instance, when it rains, you can ask questions like, 'can you hear the raindrops?' or, 'what kind of clouds cause rainfall?'. Let them ponder over and reply. Discus climate changes and weather patterns. Observe lightning and thunder. Similarly, you can incorporate STEAM in various settings such as in the car, while having dinner or out in the zoo.
Encourage #STEAM through discussions
Click To Tweet
6. Create a Marble Run
Have you been throwing out empty toilet paper rolls and cereal boxes? Well, you may want to start collecting them! A marble run is such a simple activity but is so much fun and highly educational. You can choose any blank wall or door. Using masking tape, stick cut out cereal box corners and toilet paper rolls in a designed marble run that will fill up a wall.
Further creativity can be encouraged with the use of paper conical shapes, and see-saw designs. Designing a marble run, particularly one that can run along a double storey wall, tests and polishes creativity, problem-solving skills, computational thinking, and engineering. Through trying, failing, and trying again, children grasps the concept of gravity and learn how angles and slopes work.
7. Children Love Pets
Pets are a great way to get your child interested in STEAM-related activities. Pets like cats, dogs, turtles, fish, and rabbits offer a lot of learning opportunities to the child. Pet ownership has emotional benefits as well. Through caring for their pet, they learn traits like respect, empathy, and responsibility. Pets also help children to overcome their fears.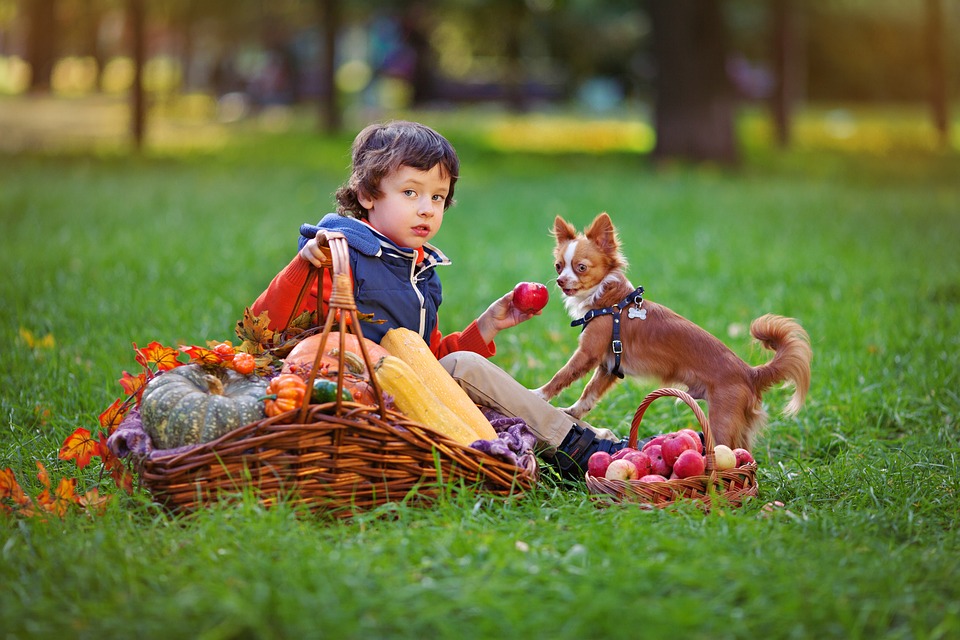 Coming back to STEAM, having a pet at home helps your child learn about biological processes, diet plans, growth, and behavioural changes. A child, who is otherwise disinterested in educational activities, will be captivated by the animal, and will be motivated to learn.
Pets and #STEAM go together!
Click To Tweet
8. Teach through Technology
Although parents want to avoid screen time as much as possible, technology is integrated in our routine and our lives. It isn't feasible to remove it all-together from our children's lives. Use educational apps and websites to teach your kids about the world.
Star Walk HD is a great example of a phone app that guides about stars and planets in a mesmerizing way. Similarly, the NASA app for smartphones and tablets can function as an awesome scientific tool. You don't have to just hand them a tablet; you can sit and learn along with them.
Use technology to educate your child positively #STEAM
Click To Tweet
STEAM is all around us. We don't have to buy expensive gadgets or toys to give your child the best education. Teach them about the world and its concepts through daily activities. Let the child explore and facilitate them by learning and experimenting right along with them.