When I had my son eight months ago, my husband and I made a pact that we would be strict when it comes to screen time. The first five months passed and my baby would only look at the devices in awe. The lights and sounds probably fascinated him.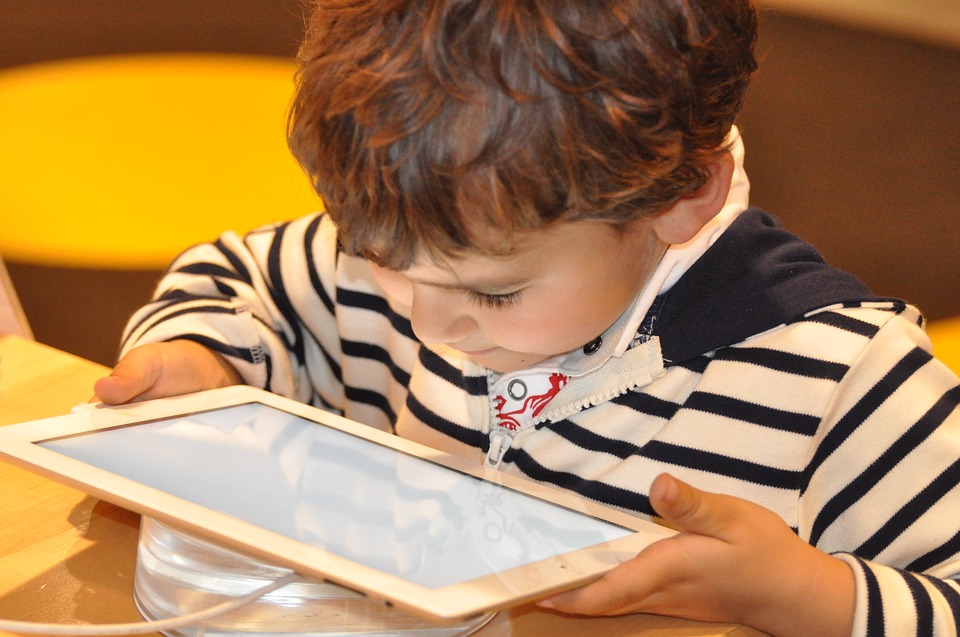 When we were sitting together in the lounge, his little head would instantly turn to the TV. I noticed his eyes were constantly glued to the screen. To divert his attention, I would turn his bouncer in the opposite direction and hand him a toy. It worked for a little while… but it didn't end there.
As soon as he became fully engaged with the world, his little hands would reach for my phone, tablet, laptop, and even remote control. Nowadays, I do my best not to use any tablets in front of him. And when I do use it, he crawls, wiggles, whines, and becomes restless wanting my full-attention.
However, like every other parent, I too, am guilty of handing him my phone and letting him have a go at it. Sometimes it is because I am busy with chores, sometimes I just want a little peace of mind and sometimes I actually observe in fascination as I look at his wonderstruck face and delightful squeals.
My son's fascination with smartphones and gadgets made me think about kids' screen time limitations. He is not even a year old and yet he is both persistent and insistent at getting to hold the phone!
I have come to realise that in today's world, it is impossible to escape gadgets and electronics. It is both a cause of worry and concern for parents. Not only it has many adverse effects to health, there are safety and security issues as well.
There is plenty of research (see links at the end of the article) to support the fact that excessive screen time is detrimental to a child's growing brain and eyes. It can lead to hyperactivity, poor memory, and short attention span. Not to mention the fact that tech moguls Bill Gates and Steve Jobs, were known to actively raise their children – tech-free.
So for the rest of us, just how much screen time should we allow our children?
Here is a breakdown by age groups recommended by American Academy of Pediatrics (AAP).
Screen Time Recommendations
1. Ages 0-18 Months – Zero Hours
Ideally, from infancy till 18 months of age, a child should have ZERO screen time. There has been evidence to suggest that media and videos have little to no educational benefits for kids under the age of two.
As a parent, I used to think that if I let my kid watch nursery rhymes on YouTube, he will pick up words and learn to speak with a better vocabulary quicker. American Academy of Pediatrics (AAP) however has debunked this theory. According to AAP, in-person interaction is far more beneficial for a child than media exposure.
They further state that at this age, babies' cognitive, language center, sensory and motor functions, and social-emotional skills are still under development. If a parent or other caretakers of a child regularly interact with them, and teach them words and letter personally, they will be more capable of retaining them. As far as nursery rhymes and cartoons go, they offer no educational value to infants and young toddlers.
Babies are becoming increasingly fascinated by smartphones. Here is what AAP has to say about it.
Click To Tweet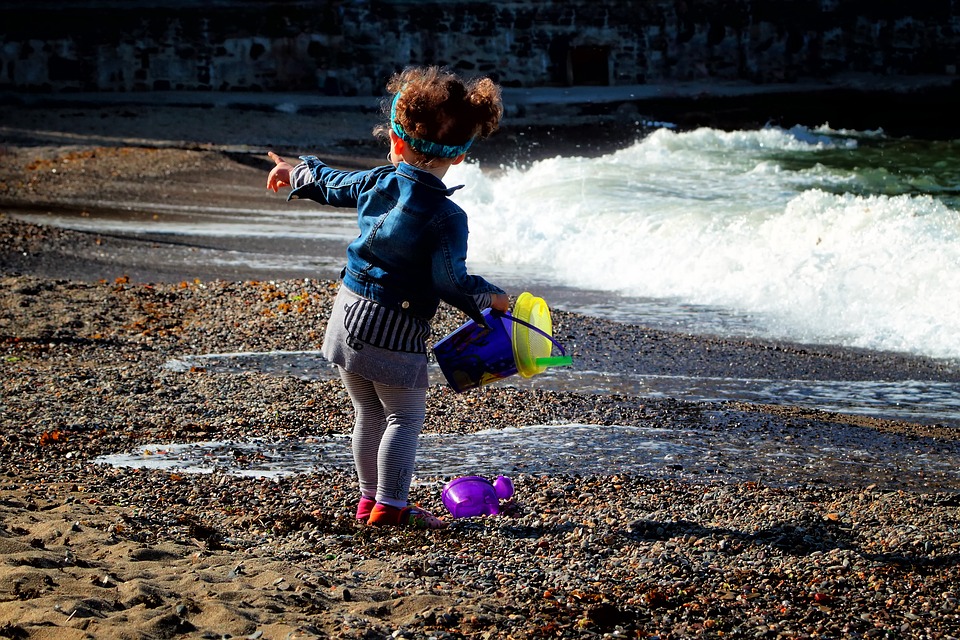 2. Ages 2-5 Years – One Hour Per Day
While the AAP recommends that parents engage with their child in an imaginative, unplugged playtime, screen time can be introduced at the age of 2. However, it should be strictly limited to one hour a day. It is important for parents to keep track of time, and the type of media their children are being exposed to. In the era of digital world, there are numerous vices to watch out for.
Make sure your child is watching a high-quality 'children's' show that can offer them creative and educational benefits. When an advertisement comes on, if possible, switch off the TV as it can cause over stimulation of brain in children. It may be best to avoid relying on broadcast TV and instead choose on-demand or streaming services for better use of time and limit access to advertisements.
Another interesting study revealed that toddlers cannot properly differentiate between fact and fiction. Hence, the AAP recommends that video-calls with a close relative is much better for their brain than watching a cartoon channel. Why not learn with grandma rather than with Dora?
Productive and physical activities or screen time? Here is your answer!
Click To Tweet
3. Ages 6 and Older – Keep Within Bounds
For children over 6, screen time is allowed but it still should not replace other activities. According to AAP, digital media must not be prioritized over other things. Children have school, homework, physical activity, social interactions, lunch and dinner time and sleep. This should all leave just about an hour or two when kids can watch TV, use the internet, and play video games. It is mandatory that parents keep a close eye on the internet usage and gaming applications. Use the Parental Control features or third party apps on the devices to restrict the amount of screen time for your child. Apple's iOS has built-in parental controls for iPhone, iPad and iPod Touch while there are third party apps available for Android devices.
Once my 9-year-old niece took my phone and downloaded a bunch of applications on to it. I was appalled to find viciously violent content in a children's game. Parental guidance is necessary at all times. If your child loves to play games on tablets, try to download educational ones. You will find amazing applications related to puzzles, hidden objects, and riddles. You can also find basic maths and alphabet games if you are so inclined to start your child's early education with an element of fun.
Don't give in to your child's tantrums. Be strict when it comes to screen time.
Click To Tweet
4. Teenagers – Be Extra Vigilant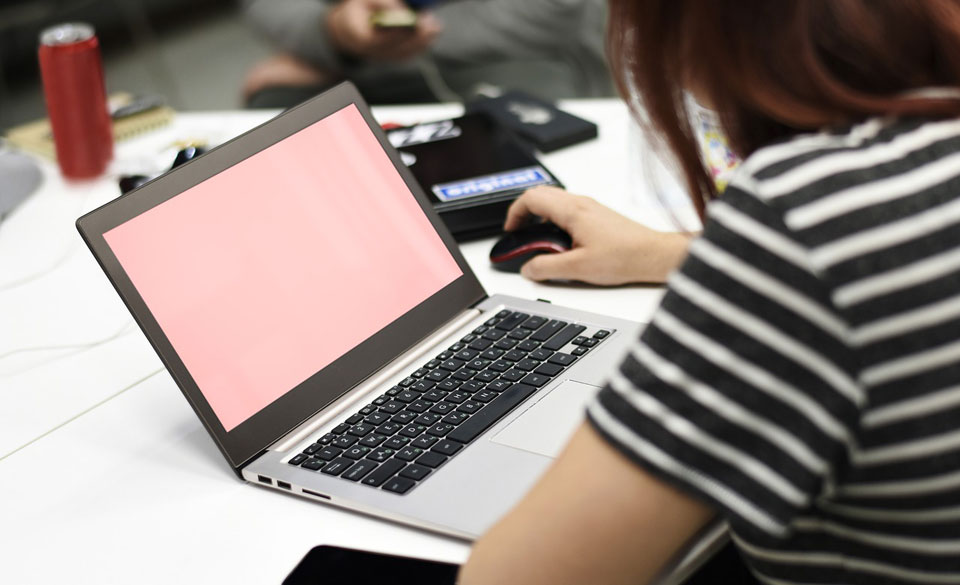 For teens, parents must be extra vigilant. It might not be smart move to ask them for their Facebook password, it will merely push them away. But you can keep an eye on them nonetheless. Monitor their social media from time to time, use parental control and most importantly, maintain a friendly relationship with them.
Things like cyber bullying, sexting and adult sites are just some of the many things you have to be careful about. If your teen owns a phone, take it back at night. Don't be too lenient!
Nowadays, kids need to do their assignments with the help of the Internet and being able to get online. They have to use the Net for research, for submitting school work even to communicate with their teachers. While you cannot stop them from going online, ensure that they are involved in other activities as well. Going outdoors and physical activity are necessary to keep them fit and healthy. You don't want to watch your kid to turn into a gaming zombie or a couch-potato.
What is your teen doing on Instagram, Facebook or Snapchat? Be vigilant!
Click To Tweet
Helpful Tips to Remember
Excessive screen time can cause your toddler to become emotionally unstable. Whenever they are watching something, sit and interact with them.
No screen time after dark. Electronic devices are known to cause sleep disturbances. Moreover, it can cause eyesight problems at a young age.
Say no to phones and tablets in bed. Once they are about to retire to their room, take away any gadgets they have. You don't want them surfing through the night.
Pay attention to their behaviour. If your child is suddenly having emotional outbursts, especially after watching TV, limit their usage.
Keep track of what your child is watching. There are cartoons not meant for kids and there are games you don't want your child to play.
If a toddler is throwing tantrums for screen time, distract them with other productive activities such as reading, coloring or stacking.
Make sure you check on their social media and online messaging activities as well as adhere to the age restrictions on the different social platforms.
NEVER let them have their meals with the TV on. Make mealtimes a strictly non-screen event.
Have a movie night! On weekends, put an appropriate, fun movie on, make popcorn and enjoy the movie with the whole family. Your kids will love it and will always remember it as a fond memory.
Be open with them about net safety and the risks of cyber bullying and abuses as well as the existence of negative elements online. Discuss with them the threats in a way that they can understand.
10 helpful tips to tackle and manage kids screen time every parent should know
Click To Tweet
Every parent wants the best for their child. Their well-being comes before anything. There will be times when you may want to give in to their demands, but you also have to learn to be stern. With time, you and your child will learn to balance everything. Take it slowly, implement the rules and stick to them.
Is your toddler glued to the tablet? You might want to read screen time recommendations.
Click To Tweet
Let us know how it goes! Please do share with us your personal experiences and solutions you encounter by leaving us your comments below. Also, help spread the word using the tweets between the paragraphs above.
Further Reading on Excessive Screen Time:
Electronic Screen Syndrome: An Unrecognized Disorder
Is Your Child Overstimulated from Too Much Screen Time
Gray Matters: Too Much Screen Time Damages the Brain | Psychology