5. ZOTAC MAGNUS –

ENTHUSIAST PC, GAMING PC, VR READY
The ZOTAC MAGNUS range are small form factor barebone systems without storage, memory and operating system. But what you do get to decide up-front when choosing a MAGNUS is the type of processor and GPU to go with. If you would rather not fuss about with picking and installing your own components, ready assembled systems with storage, memory and OS pre-installed are also available. Otherwise, there is a healthy choice of processor and GPU options to start from that will  satisfy even the most avid of gamers.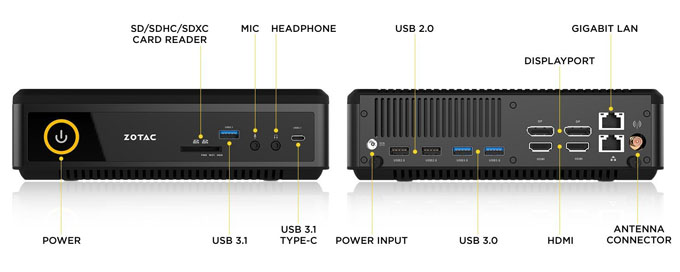 Entry level offerings include the Core i5-5200U 2.2GHz (up to 2.7GHz) and Nvidia GeForce GTX 960 to Core i5-6400 2.7GHz (up to 3.3GHz) and GTX 980 for the occasional gamers. Mid-range offerings include Core i5-7500T 2.7GHz (up to 3.3GHz) processor with a choice of GTX 1050, GTX 1060. If you wan VR ready performance go with the Core i5-7500T with GTX 1070 or the Core i7-7700 with GTX 1080 and hook it up to a HTC Vive headset.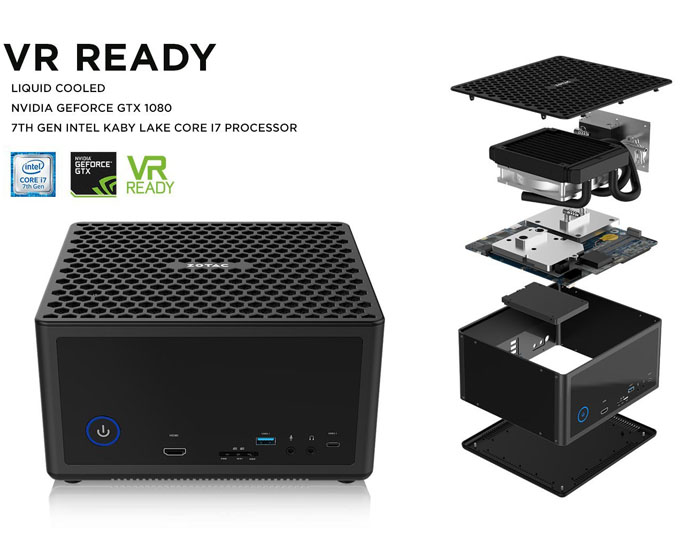 The highest Core i7-7700 model with GTX 1080 is bigger, almost double in height where the case is concerned owing to its liquid cooling system. Choose from either a M.2 SSD or SATA storage or both and a couple of SO-DIMM memory modules (up to 32GB) as well as a copy of the OS to go with the system. For connectivity, you get 2 x DisplayPort 1.3, 2 x HDMI 2.0 ports supporting a total of up to 4 displays.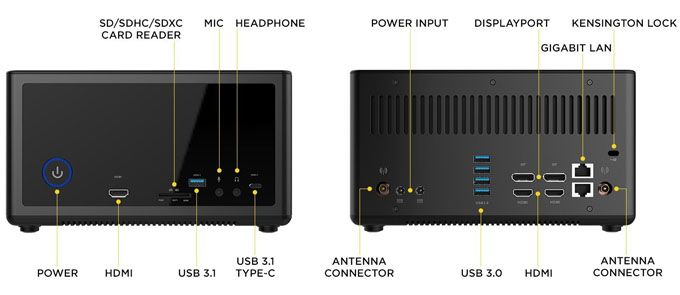 You can also find the ZOTAC MAGNUS spec'd with AMD Ryzen 5 1400 CPU with GTX 1060 GPU. There is however, the fan inside the unit to contend with. When pushing pixels with HD games, the cooling fan starts to kick in and noise level increases as a consequence.