The modern world is driven by technology, and various applications are helping us to get things done. Getting that admission letter to your dream college can be exciting but wait until you understand the commitments that come with it. A computer is one of the essential things that you require when you are joining college.
You know, there will be a lot of assignments and projects that you will tackle in the course of your study. If you don't have a personal laptop, it's time to consider one for college. But, given the price range, you may have to dig deep into your pockets for that cool and powerful laptop that can handle all your tasks.
Remember that you have to pay tuition fees, accommodation, food, books and have some savings to keep you going. You cannot compromise any of these because they are important. So if you are working on a limited budget and do not wish to blow all your money on a single laptop, then you may consider a budget laptop.
5 Top Reasons Why You Would Consider a Budget Laptop
The following are the reasons why a budget laptop might be good for you.
1. They are affordable
We cannot stress enough that you need a lot of cash to survive in a typical college. Even if you are lucky to get a scholarship or sponsorship for your tuition fees, it cannot be enough to cater to all your needs. You probably may be trying out a lot of things at this age, and you know what? Most of the things you do come at a price. It does not matter if you stay with your parents or guardians, you cannot avoid ongoing and unexpected expenses. If you get a chance to save a few bucks, then you should duck for it as long as the product is worth the price.
2. Their performance is exemplary
Cheap does not always mean that it is poor quality. Remember that not every expensive product is of high quality and not every budget computer is rubbish. Budget computers are meant to give you the desired performance but at a lower price. The choice of the computer you choose will depend on your specific needs.
For instance, if you are a graphic designer or engineering, select that one that can support various applications for your job. You can also choose a laptop with basic features if you just need one for typing assignments on a Word document, light browsing and entertainment purposes.
As a rule of thumb, get a laptop with the highest processor speed, the most amount of memory and solid state or ROM storage for maximum performance at the maximum price that you can afford.
3. They are long-lasting
When most people hear about budget computers, refurbished and secondhand models always come to their minds. However, given how competitive the PC market is, budget computer can as well be brand new and a brand new machine is going to last longer than an old refurbished machine.
The durability and life of a computer depends on how you use it. With care in handling and constant update to the software, you are bound to get a good number of years in service before it will need to be replaced. Stick to the manufacturer's and software guidelines when it comes to maintenance such as power connection, battery life, heat management, compatible devices, hardware and software protection and storage.
4. They come with all accessories
You may have heard someone tell you, I will sell you my computer, but you have to find a charger or replace the battery. You should drop that mentality when it comes to a budget computer because it is not necessarily one that has been used by someone else or with parts needing replacement. A budget computer comes with a charger, fully functional battery, drives and everything else that you will needs.
5. They come with warranty
Warranty is very important especially when you are buying electronics. In some cases, cheap products fail to have a warranty but this is not the case with budget laptops. Budget laptops come with a warranty just like its expensive counterpart. It most cases, they include a whole year's warranty but their coverage depends on the manufacturer and seller. It is likely that you will need to contact the support helpdesk or seller, have it verified and send it away.
Such a cover is called "Return to Base" and believe me when I say it has saved me on several occasions. On the other hand refurbished models have short warranties and second hand models are likely to be out of warranty and not covered by the seller. In any case, you want to avoid surprises that may cause you to be without a computer in the middle of your studies or having to spend more money.
Top 5 Best Budget Laptop Options for College
Examples of budget computers that you can use today. We select only budget laptops at the highest specifications with a price tag that will not break the bank.
1. HP Pavilion 14 14-inch Laptop
High performing laptop with 8th generation Intel Core™ i5 quad-core processor clocking up to 3.4 GHz with Turbo Boost that cost less than half its premium equivalent. This is a very capable laptop designed for multi tasking and demanding applications offering you a zippy computing experience together with the 4GB RAM memory and fast 128GB SSD storage. It may be at the top end of our budget list but it's worth bit of the money you spend.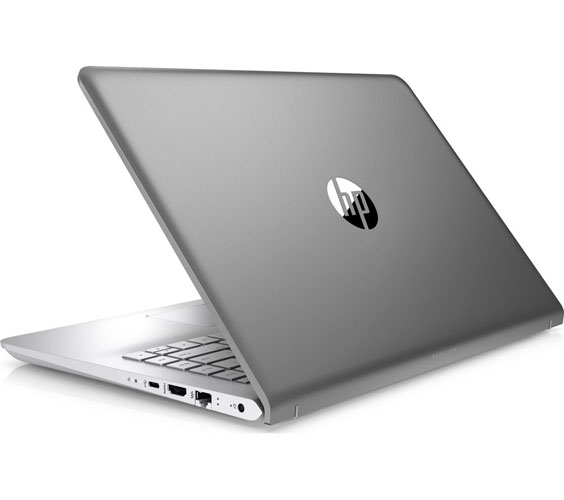 Intel® Core™ i5-8250U Processor 1.6 GHz / 3.4 GHz (Turbo Boost)
RAM: 4 GB / Storage: 128 GB SSD
14-inch Full HD display IPS 1920 x 1080 –

HIGHEST RESOLUTION

Up to 11.5 hours –

BEST BATTERY LIFE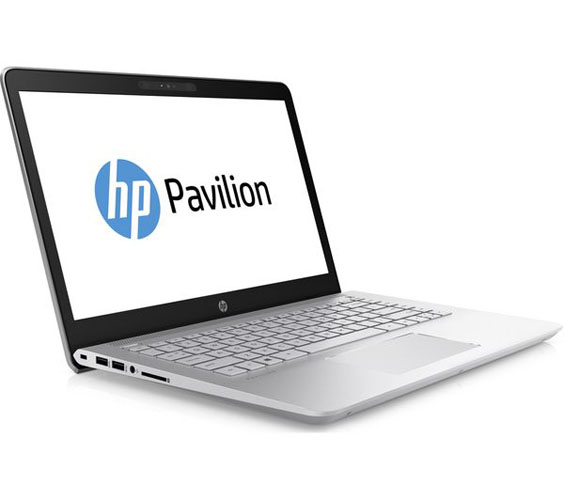 ALSO: An even cheaper version with slower Intel® Core™ i3-7100U Dual Core Processor with 4 GB and 128 GB eMMC storage and the same 11.5 hours battery life but with a lower HD resolution at 1366 x 768.
2. LENOVO IdeaPad 320S 14-inch Laptop
A direct competitor to the HP Pavilion 14, the Lenovo IdeaPad 320s is powered by the same 8th generation Intel Core i5 processor so we know it has plenty of grunt and is perfect for multi-tasking. The IdeaPad 320S has a minimalist, no nonsense design with a Full HD display panel that delivers sharp and crisp image and visual. It weighs just under 1.7kg and is compact enough to slip into any bag. To top that, the Harman speakers with Dolby Audio will automatically optimise your sound to match any application so the audio will never sound distorted.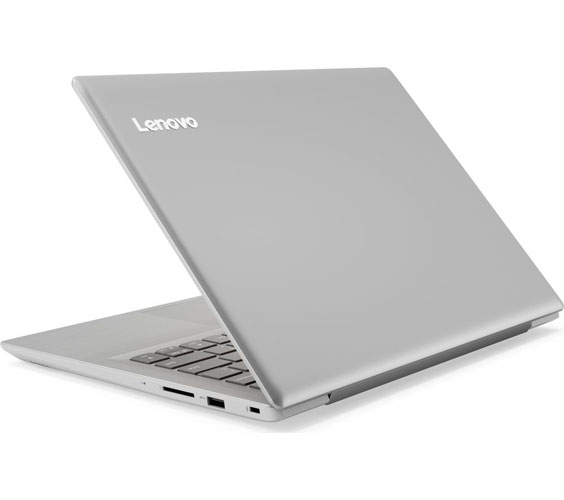 Intel® Core™ i5-8250U Processor
RAM: 8 GB / Storage: 128 GB SSD
14-inch Full HD display 1920 x 1080
Up to 7 hours
ALSO: A cheaper Lenovo IdeaPad 320s with Intel® Core™ i3-7100U Processor is also available with everything else staying the same.
3. HP 15 15.6-inch Laptop
A new entry from HP, the HP 15 with 8th generation Intel Core i5 processor, the same processor found in the HP 14, the difference between the two machines apart from the bigger 15.6-inch Full HD display is the storage. The HP 15 has a bigger albeit slower 1TB hard disk drive, perfect for those who need more space, especially for photography and media students. The big storage meant you do not need to rely on external hard drive or constantly having to clear up your local storage. This capable machine will rip through all your everyday computing needs and more. As it is based on the new generation processor, it is more efficient, offering up to 11.5 hours of battery life per charge, plenty of on-time without looking for a wall socket. On top of all that, you get a choice of bring colours and textures to choose from.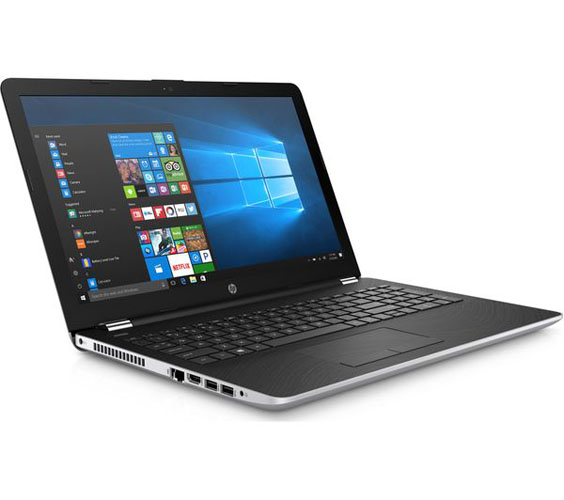 Intel® Core™ i5-8250U Processor
RAM: 4 GB / Storage: 1 TB HDD
15.6-inch Full HD display 1920 x 1080
Up to 11.5 hours
4. ASUS VivoBook X405 14-inch Laptop
Edging in with premium features like what mid-range and budget laptops are trying these days is the VivoBook X405 Gold with its NanoEdge display that delivers immersive Full HD visuals. The panel is capable of 100% sRGB colours with 178 degree viewing angle to produce vivid life like imagery. Powered by a 7th generation Intel® Core™ i3 processor with 4GB RAM and 128GB of fast SSD storage, enough for all of your computing needs. The goodies does not stop there, there are plenty of connectivity options including USB3.1 Type-C, as well as USB 3 and USB 2 ports and a HDMI connection for external display. Plus, you have AC WIFI, Gigabit Ethernet port and Bluetooth 4.2 for data.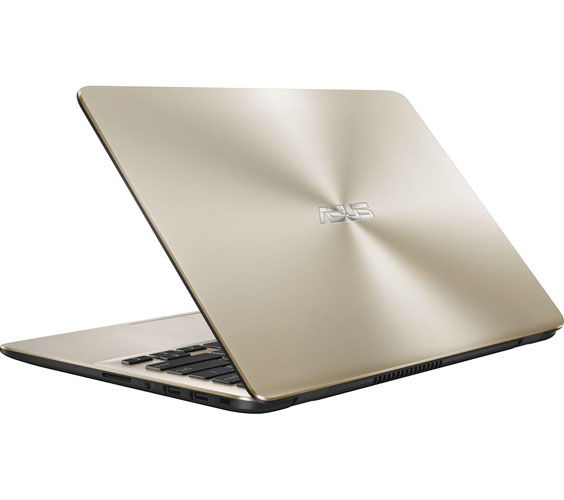 Intel® Core™ i3-7100U Processor
RAM: 4 GB / Storage: 128 GB SSD
14-inch Full HD display 1920 x 1080
Up to 6 hours
ALSO: Like the HP Pavilion 14, there is a cheaper version with the same components above bar the display. It has a lower 1366 x 768 resolution like the cheaper HP Pavilion 14.
5. ASUS Chromebook Flip C213SA 11.6-inch Laptop
Chromebooks are among the most after sought budget computers and this is among the best. This Chromebook comes with a 360 degree hinge holding an 11.6-inch Full HD screen which allows you to switch from laptop to tablet mode with ease. This Chromebook also comes with two cameras which you can choose from depending on the mode you are using. The laptop also comes with a 4GB DDR4 RAM for easy switching between apps. All that wrapped in a rugged and lightweight body that protects the C213 from bumps and drops including spills on its water resistant keyboard. But the thing I keep coming back to is its all day 12-hour long battery life.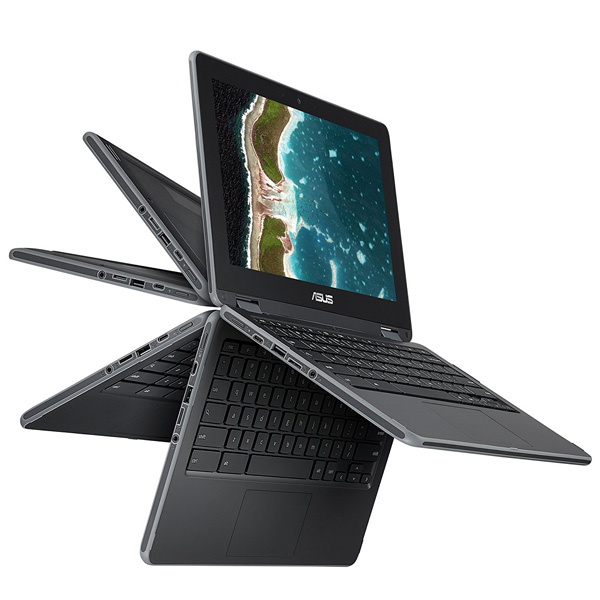 Intel® Celeron® Dual-Core N3350 Processor, 1 GHz (up to 2.4 GHz, 2 M Cache)
4GB on board memory, 32GB eMMC Storage
11.6-inch 178˚ wide-viewing angle display 1366 x 768 Touchscreen
More than 12 hours battery life
ALSO: ASUS Chromebook Flip C101: Smaller 10.1-inch Touch Screen and Flip screen Chromebook with 4GB RAM memory and 16GB eMMC Flash storage.
BONUS: 5 Ultra Low Budget Laptops
Why stop there when you get go even cheaper with the following ultra low budget laptops:
1. Samsung Galaxy Book 10.6-inch Tablet with Keyboard and Stylus –

TABLET
The Galaxy Book is a tablet first device. While it is supplied with keyboard and stylus or S Pen as Samsung likes to call it, the device handles like an ultra slim and light weight tablet measuring 8.9mm thin. Powered by a 7th generation Intel Core m3 processor, the 10.6-inch Full HD tablet lets you take notes, draw , edit photos and annotate with its ultra-precision 0.7mm S Pen that pen to paper. If all you need is to reply to some emails, prepare for your presentation or type of your research paper than the accompanying super slim keyboard cover will do just that. The keyboard cover offers 4 different viewing angles and working modes for typing, reading, browsing or drawing.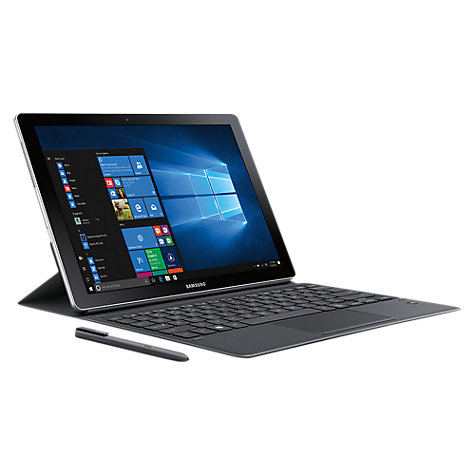 Intel Core m3-7Y30 Dual Core 1.0GHz to 2.6GHz with Turbo Boost
4GB RAM and 64GB eMMC
10.6-inch Full HD 1920 x 1080 pixel Touch Screen with Stylus and Keyboard Cover
Up to 10 hours battery life
2. ASUS Chromebook Flip C101PA 10-inch Laptop –

CHROMEBOOK
Chromebook couldn't get more flexible than the ASUS Chromebook Flip, not only is it light weight and compact but comes with a 360-degree hinge for even more ways to use the device. If you haven't used a tablet with Chrome OS, the Flip is your chance to get your hands one. The laptop has a decent HD 1280 x 800 multi-touch wide angle 178-degree display and a big touchpad with gesture control. It has a HD camera for web video calls, thee USB ports (1 USB Type A and 2 USB-C ports) and ultra long battery life that powers you through the day, up to 9 hours without needing a wall socket. If you need to add more storage, use the microSD card slot. The Type-C port is used for charging, video output and fast data transfer. All that if you are happy running everything from the Chrome browser.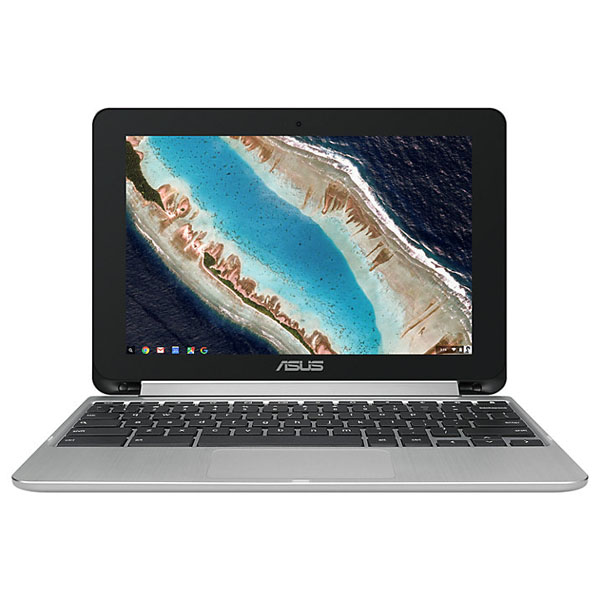 Hexa-core processor (Dual ARM Cortex-A72, Quad Cortex-A53) 1.6GHz to 2.0GHz with Turbo Boost
4GB RAM, 16GB eMMC Flash,
10.1-inch Touch Screen 1280 x 800 pixels
Up to 9 hours
3. HP Stream Laptop PC 11 and Stream x360 – 

2-IN-1 LAPTOP
One cannot fail to mention HP models when it comes to discussing computers. This model falls under the highly portable makes as it features an 11.6 inches antiglare screen. You also do not have to worry about working in the dark because it comes with a backlit keyboard. You can use this laptop while on the move because its battery can last for more than 10 hours. Other features on this model include a built-in camera, HD screen and digital media card reader. If you like the Stream series, there is also the HP Stream x360 11 with a flip over hinge.
4. Acer Swift 1 14-inch Laptop –

LAPTOP
If you value portability, then this is a laptop that you should consider. Its appearance might make you think that it is expensive because it has an executive look. This computer comes with either a 13.3 or 14-inch full HD Resolution screen which makes it a good pick for a laptop worth less than $500.
It also comes with a sleek metal cover which ensures that it is durable. It resembles MacBook Air and weighs about 2.87 pounds which makes it a good pick for travelling and conferences. It can support various basic applications such Photoshop as it is powered by Intel HD Graphics and a 4GB RAM.
5. Lenovo Miix 320 Tablet 10.1-inch with Detachable Keyboard –

HYBRID
A detachable hybrid or tablet with a keyboard dock, the Lenovo Miix 320 is no where near as sleek as the Galaxy Book but has a respectable depth of 17.5mm thin. Powered by Intel Atom series processor, the Quad-Core Intel Atom x5-Z8350 to be precise clocking at 1.44GHz to 1.92GHz with Turbo Boost, 4GB RAM memory and a generous 128GB eMMC of storage, the device is more for basic everyday computing, responding to emails, typing the odd documents and preparing your presentation.
The 10.1″ HD IPS Touch Screen comes into play when detached from the keyboard dock turning it instantly into a tablet. You get up to 10 hours of usage between charge, which is more than some of the laptops featured here. The biggest plus in our books is the pair of front and rear facing camera, at 2MP and 5MP respectively, perfect for Skype calls or shooting pictures and videos.
ONE MORE: Lenovo IdeaPad 120s 14-inch Laptop
This model gives you a classy look and the performance you deserve even on a low budget. The computer features a 14-inch High Definition screen to ensure that you enjoy watching movies and videos. The screen is also antiglare, and thus you do not have to worry about your eye's health. The battery life is excellent and can be up to 8 hours depending on the usage.
The above are just a few picks of the many budget computers that you can choose from. It is quite evident that you can get a good computer that fits your needs even on a budget.