Do you have a burgeoning film maker in your house? Does he or she have a big imagination and love movies? Well, best to capture that talent while they are interested and their creative juices are flowing!
Depending on the skill level of the user, stop-motion animation kits can range from relatively simple and easy to master to quite complex. But, event at their simplest, the kits for kids are great way for children as young as six to try their hand at film-making.
Because stop-motion film-making lacks many of the learning impediments of other types of movie-making kits, parents be able to encourage their mini-directors without disappointment which may affect their confidence.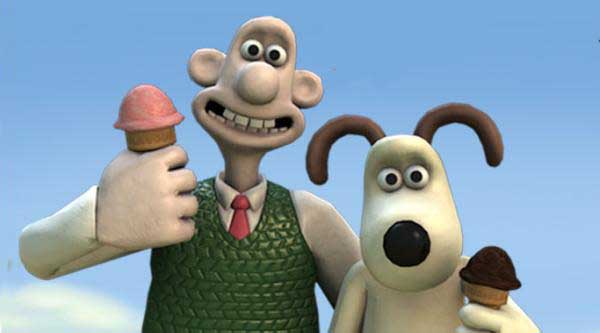 Animation is deemed the creation of a sequence of images – these can be drawn, painted, made of clay or paper, computer generated, or other mediums), in which images move quickly from one to another, creating motion. This is not a new process or technology. Remember the monster movies from the 1950's?
Best stop motion kits for budding film makers
Click To Tweet
Top 5 Best Stop Motion Animation Kits for Children
Here are some of the best stop motion kits for kids:
1. Zu3D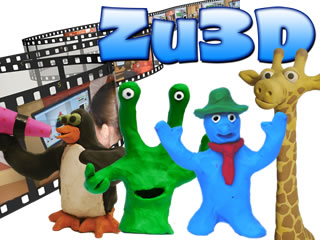 One of the better kits for kids of all ages is the
Zu3D Animation Kit
. Currently, it is used in schools across the world. One of the better advantages Zu3D has are the number of bundles for all of the components you may need – these include, animation handbook, mini set, green screen and modeling clay.
These will allow your little director to create brilliant animations.  Zu3D software is compatible with PC, Mac OSX and iPads and two perpetual user licenses. It is available on Amazon or directly from Zu3D.
What's included: A high-quality webcam & mic, mounted on a very sturdy and adjustable stand. The mini-animation kit and green screen set make editing simple and fast to learn. The user interface makes it simple to playback your creation as you go, speed up and slow down your film, copy, edit, move & delete frames as needed.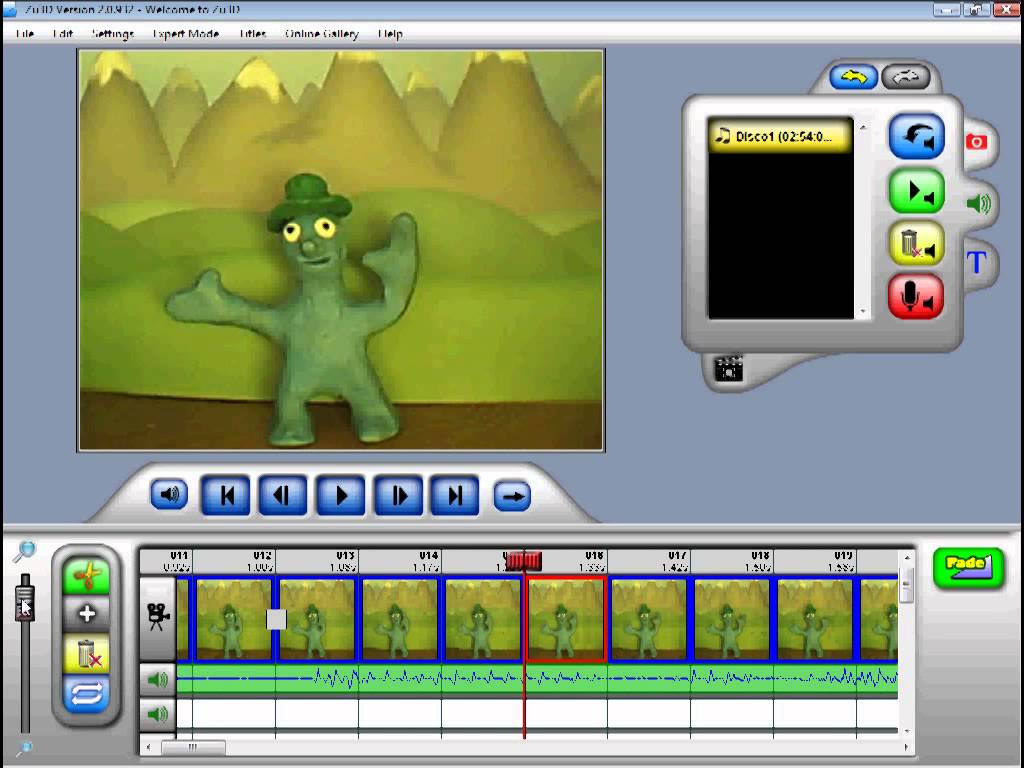 What to know: The software requires 512MB RAM and 350MB disk space, so make sure you have a computer robust enough to handle it.
2. OgoBild Animate It
Brought to you by the from the creators of Wallace and Gromet, this super simple to use stop-motion animation kit for kids comes with 100 OgoBild abstract construction pieces, a webcam, and Kudlian stop-motion animation software. Ogobild Animate It is geared to kids aged 8-10 and also includes a detailed manual with a simple to master overview of stop motion animation for users of all abilities.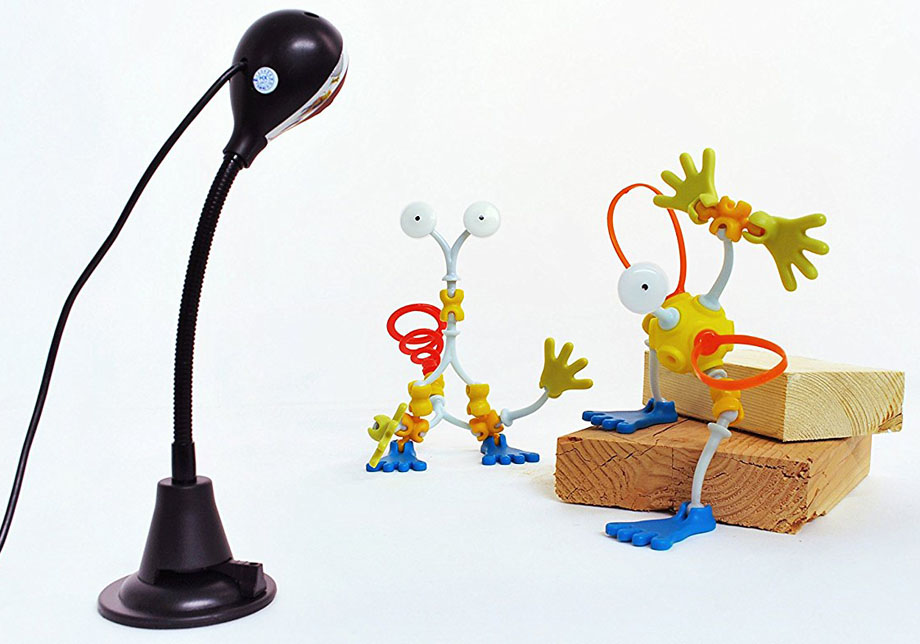 It is compatible with both Mac and PC.  It runs for about $65 USD and is available from the company website and Amazon.
What's included: This application comes with loads of stop motion construction attachments and pieces so there is almost no limit to the creations kids can turn into animations. The kit is inclusive of a camera with an articulated stand for better angles. As well, there is an easy upload-to-YouTube feature, so kids can share their creations.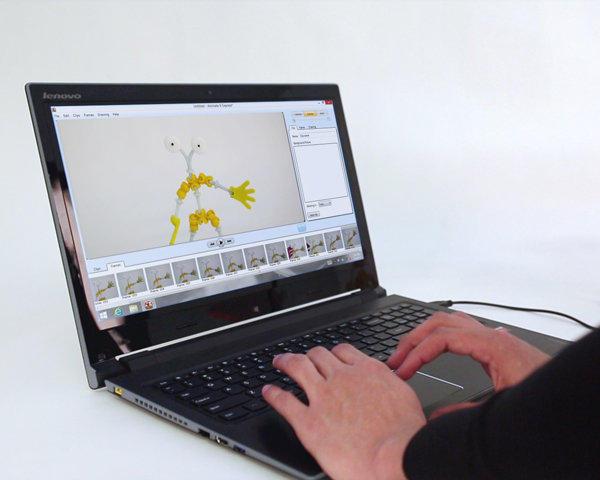 What to know: At this time, there is no mobile App. As well, the software does not allow for sounds or music  to be added. It does not have does not have the green-screen capability on board, it is an upgrade directly through Kudlian. The software, although easy and well featured, is a desktop PC version only.
5 awesome stop motion kits for kids of all ages
Click To Tweet
3. Hue Animation Studio
Hue is a popular kit and is viewed as one of the top education-focussed stop-motion animation kits.  It is used heavily by schools, home schooling and animation teaching studios for children.  It supports both Mac and PC and is recommend for children aged 8-12 years old and runs for about $70 USD from Hue's web site or from Amazon.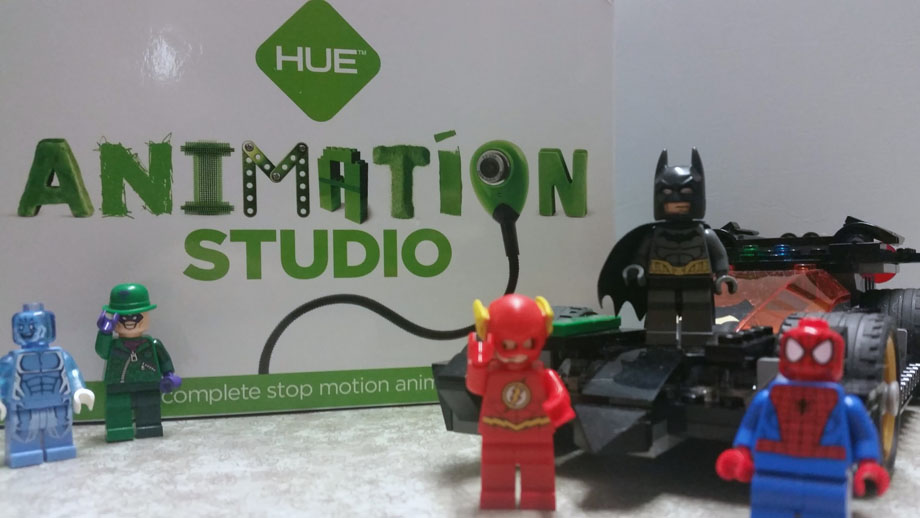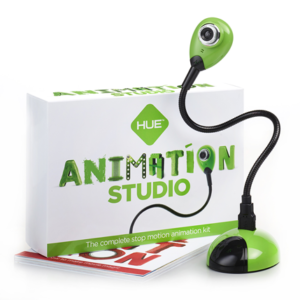 What's included: Because it is deemd an educational stop motion animation kit, it is robust and highly feature-intensive as a solution. It also has one of the highest quality stop motion cameras on the market. Features include: Onion skinning, time-lapse, and green screening (Chroma Key) and more. The full color manual will give kids a clear understanding of not only the principles of stop motion animation, but how to improve their techniques and formulate their ideas.
What to know: Most important to note is the fact it comes with no on-board 'goodies' – or things to animate with – so you will have to bring your own. They suggest the use of LEGO, modelling clay, paper shapes or any other toys which have articulated parts.
4. Stopmotion Explosion
Stopmotion Explosion is the next level for a budding director to step up to once mastering the beginners skills.  It allows the child to get a bit fancier and more complex with their animation effects (like turning sticks into swords and adding fire trails to rockets). The 290-page manual provides a multitude of tips and easy to follow guides for creating more advanced animations.  Stopmotion Explosion is compatible with both Mac and PC and is recommend for ages 10-12. It runs for about $80 USD from their website and is also available on Amazon for a little less.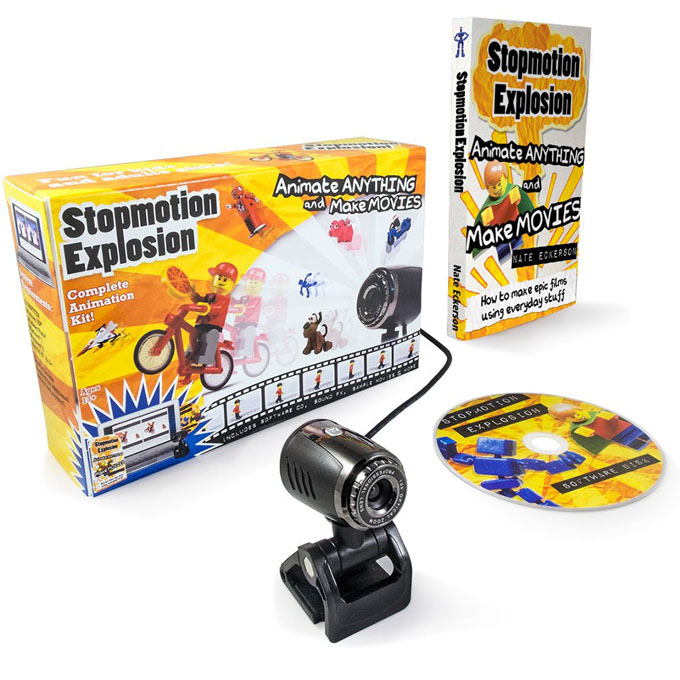 What's included: This higher end solution makes it quite simple to make stop motion explosions like, gunfire, laser blasters, lightsabers and rocket-launch action, as well it simple to add voiceovers, sound effects and your music. It includes a 720p HD video camera with an internal microphone, manual focus, and articulated clip.
What to know: As the software is geared to an older, more experienced user, it can be a little more challenging to learn. It is recommended for experienced animators, looking to add to their portfolio of skills and knowledge.
Top 5 stop motion kits for children
Click To Tweet
5. Claymation, now known as Stopmotion Studio 4.0
Available from Honestech's website for about $80 USD, Stopmotoion Studio is geared toward educational environments and younger, student based studios. Stopmotion Studio 4.0 is also available on Amazon. It is quite feature rich and allows the users to:
Capture images using webcam, camcorder, and more.
Onionskin and rotoscope features help to easily shape or position a figure.
Adjustable frame rate allows you to control the speed of your video.
Preview your work before creating output.
View the frames in sequence for easy editing.
Add onscreen text, subtitles, sound effects, voice, and background music.
Import your photos from digital camera or PC.
It is meant for children aged 6-10 and is considered a beginner's kit.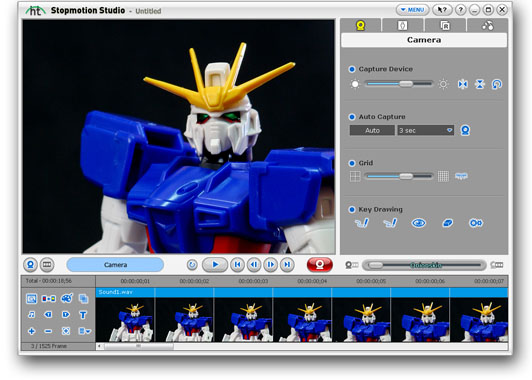 What's included: The rich and robust video editing features like, onion skin, chroma key, storyboarding and audio support offers more professional functions than most kits of this price range.
What to know: Does not come with a camera, but supports DSLR and higher-end cameras. Does not currently support Windows 10 or Mac OS.
Stop motion animation starter kits for junior film maker
Click To Tweet
BONUS: LEGO The Batman Movie – Movie Maker Set
Lego itself is offering a stop motion Batman kit so your child can create their own Batman movie. The recent popularity of the stop motion Lego movies has indeed driven popularity to use Lego figures with not only a Lego kit, but with many other stop motion kits. For a very reasonable $25 USD, it comes equipped with:
A Batman mini-figure.
Movie set with a cardboard backdrop with optional scenes on both sides, buildable LEGO scenery, camera rig to hold a smartphone (not included) and assorted props.
Over 150 LEGO pieces.
A film set and backdrop measure over 7" (20cm) high, 14" (37cm) wide and 3" (10cm) deep. The camera rig measures over 5" (15cm) high, 4" (12cm) wide and 5" (15cm) deep. You can also find the movie maker set on Amazon.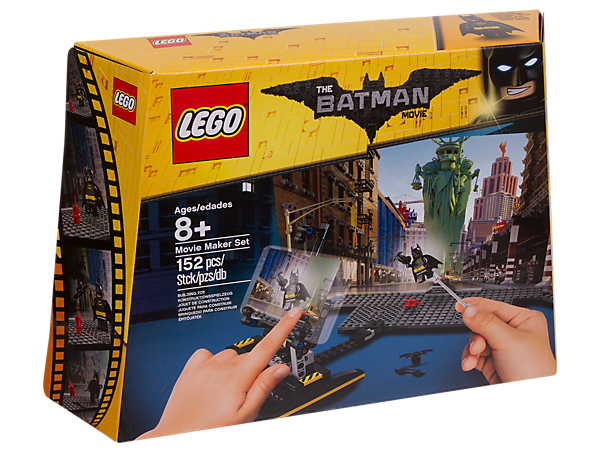 What's included: This kit offers all the bits and pieces with which to create a stop-motion project 'set'.
What to know: Does not come with a camera, but supports using any smartphone with its camera rig. It is intended to be used with 3rd party software or 3rd party kits as there is no software or editing offerings (hence the $25 price tag). Movie editing or stop motion Apps for iOS or Android could be used to complete the project.
Choosing the best stop motion kit to make your first animated feature
Click To Tweet
For a child, creating a stop motion movie, based on their own idea and vivid imagination is not only exciting, it is fulfilling and encourages them to do more. As they hone their skills and become more adept at the functions and features of the software, they will produce better quality movies and videos.
Each of the products presented here allow a child to start small and work their way up to more complex kits.  Many of the products offer additional 'add-ons' and features which can be purchased as the child wishes to make their projects more robust.
There are many on-line clubs and social media groups who are serious stop motion creators. YouTube is often a great go-to spot to learn the basics. It allows you to stop during the video and follow the steps. On Facebook, the Stop Motion Creative Club allows members to post their projects and share information with others. While there are many ways to create stop motion videos on Instagram, there are some who post up their projects based on dolls and other content. On Twitter, there are a few regional and global groups who post stop motion projects and offers recommendation to those looking to learn.
So, let your child flex those creative ideas and build their stop motion movies they can share with friends and family, or even create a viral video!
More Social Media Resources
Continue to social media channels for more stop motion animation resources and inspiration.
Facebook: https://www.facebook.com/stop.motion.animation.tips/
Twitter: https://twitter.com/lovestopmotion?lang=en
Instagram: https://www.wikihow.com/Make-Stop-Motion-Videos-in-Instagram
Pintrest: https://www.pinterest.ca/explore/stop-motion/?lp=true
SnapChat: http://digg.com/video/snapchat-animation