Who doesn't love getting something in the mail! Especially if you are a curious child who loves to create, learn or collect? With the advent of email and digital communication, the thrill of getting a letter or a package in the mail has been lost. But, not anymore!
Subscription boxes are an amazing way to not only engage a young person in a new hobby, but to teach them about the world from their own home. Whether your child is a budding scientist, reporter, traveler, artist or designer – there is a special box just for them.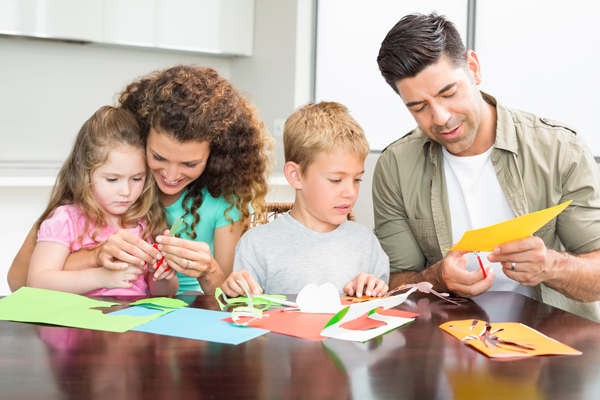 Subscriptions are available for all ages and for many, many areas of interest. Some have boxes that arrive monthly, and others quarterly. They are geared to building on the child's area of interest or hobby and to expand on their skills and abilities as time progresses. Prices vary, depending on the nature of the kit and the frequency of shipping.
Amazing and creative subscription boxes for all ages
Click To Tweet
As more and more children lead a sedentary life, glued to the TV or enthralled by a game on a tablet, they are not honing their tactile skills or engaging with family and peers. When they look forward to their next subscription box, it not only motivates them, it also piques their curiosity. And curious kids are smarter kids.
Subscription boxes are also a great idea as a gift for a grandchild, niece or nephew who lives away – each time they get their box, they will think of you!
Top 10 Best Subscription Boxes for Kids
Here are ten subscription boxes your child will love!
The top 10 subscription boxes for your child to enjoy
Click To Tweet
If you and your family love to travel and explore the world, this is the perfect kit for your child. This subscription box contains many engaging activities for kids. By showcasing a country and its culture in each delivery, the child will learn all about the amazing places to see on our planet.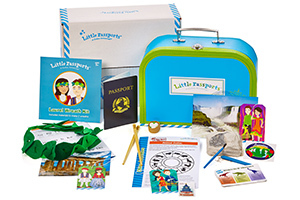 Subscription Options
Early Explorers is for kids 3-5 and explores a new world theme every month such as dinosaurs or oceans.
World Edition is for ages 6-10 and focuses on a different country each month with souvenirs and activities.
USA Edition is for kids 7-12 and teaches about two different states each month.
Science Expeditions is for kids 9+ and explores the world through science experiments and activities.
Subscriptions start at $14 a month and go down as low as $12 per month if you purchase a 12-month package.
If the environment is an important topic in your home, Green Kid Crafts is an earth-friendly monthly craft subscription box for kids.  Through the various crafts and tasks, children will learn a deep respect for the environment and the world around them. Each month has a new theme and will be filled with fun-to-do projects and many creative activities for kids aged 3-10.
As Green Kid Crafts is an earth-friendly, they use sustainable, eco-friendly materials in all of their products. As well, they donate a portion of the fee to environmental non-profits.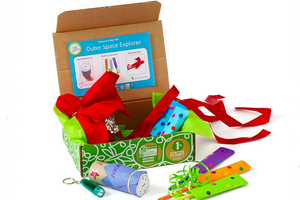 Subscription Options
A monthly subscription is about $20 per month or you can get a a six-month subscription for $19 per month. You can also pick and choose the Green Kid Crafts you want directly from Amazon. Options include Rainforest Science, Ocean Science, Interesting Insects, Dinosaur Science, Volcanoes, Outer Space, Nocturnal Animals and Botany Discovery Boxes.
You budding foodie will have the opportunity to create a new recipe every month. Kits include non-GMO packeted ingredients as well as recommendations on decorating ideas and 'plating'.  The kits are focused on baking and they have a 'Baker's Club' that kids can join to get more ideas and recipes.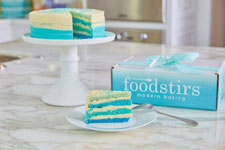 Subscription Options
Subscriptions include many options for bundled packs are a discounted price or to send kits as a gift. Prices range from $15 – $19 a month, depending on the bundle selected. You can also pick from a variety of recipes without waiting for a subscription straight from Amazon. Choose from Chocolate Chippy Cookie, Cup Cake Baking Kit, Pancake Mix, Brownie, Sweet Vanilla Cake, Sugar Cookie, Gingerbread Cookie, Sunday Stacks Pancake and Organic Brownie Pop.
Awesome Pack offers 'handpicked' subscription packs delivered monthly. Each pack contains: unique board games, hands-on Activities, magic marker books, card games, mini games, puzzles, and the activity books and special goodies. Packs are geared to specific age groups which you select upon signing up.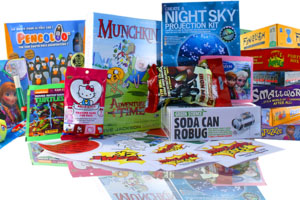 Subscription Options
This is a more expensive option, but is also geared to the adult and child in each pack and contains a lot of diverse activities.  It runs for about $40 a month.
The best subscription boxes for your creative child
Click To Tweet
The Geek Fuel box is for your budding geek.  All things nerdy and Cosplay are featured here. Each pack includes games, action figures, toys, collectibles and other exclusive geeky and wearable gear. They are not just for kids, but available for adults as well.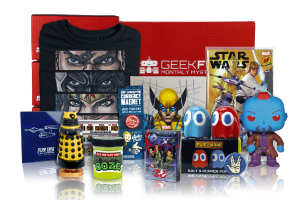 Subscription Options
Subscriptions range from $26 a month (for a 1-year plan) to $30 a month with the option to bundle further.
Kiwi Crate sends 'crates' filled with building materials and recommendations to encourage creativity and imagination. Design possibilities span many disciplines like art, science, imaginative play. They have multiple options that include exploration, science, art and tech. Geared for kids 5 to 16+ years old. The Tinker Crate offers projects that stimulate children's learning from the age of 9-16+ with materials to create a creative, innovative STEM project as well as science experiments and activities.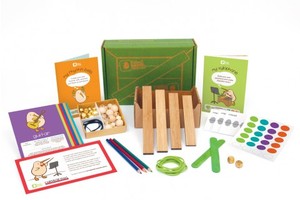 Subscription Options
All subscriptions range from $16 to $20, depending on the kit. Choose based on age group and interest. The different age groups have fancy names like cricket, koala, kiwi, doodle and tinker.
7. Game Box Monthly
Geared toward the table top gamers, Game Box Monthly is a subscription box that sends unique and unusual fantasy role playing games and expansion kits each month. Upon signing up, the subscriber will indicate what games they have and what they like, so all future boxes are in line with their preferences. Previous games provided include Castle Panic, Boss Monster, Gloom, and Skull.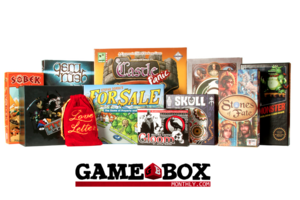 Subscription Options
They have multiple subscription packages/bundles available that range from $24 – $25 a month. Age ranges are based on the package selected.
For the budding mechanic or scientist and partnering with Popular Mechanics, GLIB is the perfect kit for kids who love to run experiments and discover at their own pace.  You will receive monthly boxes full of everything needed to learn about, and do hands on science, technology, engineering, and mathematics (STEM) experiments for ages 8+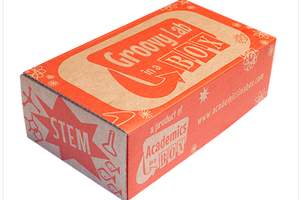 Subscription Options
Subscriptions range from $25 a month (for a 1 year subscription) to $30 a month.
Lego lovers will appreciate this subscription box each month. Exclusive custom LEGO building sets and add-ons, as well as loads of LEGO compatible products and accessories. The kits are assembled by popular LEGO designers and comes complete with custom LEGO Minifigures.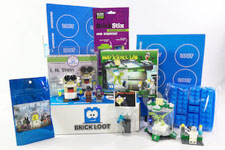 Subscription Options
You can order special kits on line as desired, or get a monthly subscription in 1, 3 or 6-month bundles ranging from $25 to $27 a month.
Got a girl who loves fashion? Aimed at girls 4 through 14, KidPik allows girls to set up a fashion profile (with parental help) based on their personal tastes and unique style.
The outfits are then compiled and sent out. There are usually six to seven items (tops, bottoms and accessories) in each box. Payment is made after the child decides what to keep and what to send back. There is also a 30 percent discount all the outfits in the box are kept. Boxes can be sent monthly or 8 times a year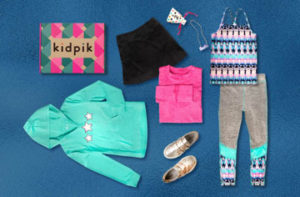 Subscription Options
Each box runs for about $90, depending on the style and sizing selected.
Make learning fun and engaging with a personal subscription box for your child
Click To Tweet
Final Thoughts
Wouldn't you love a magical box of wonders each month just for your child? The excitement of learning and creating is just a subscription away. Based on your child's interests, you can explore the various options and decide what will engage them the most – also look for something you and your child can do together or as a family.
Awesome subscription boxes that will challenge your child!
Click To Tweet