We explore the top 5 best full screen, all display smartphones and how the latest iPhone X compares.
All screen smartphones are all the rage right now with offerings from Samsung, LG, Essential, Xiaomi and most recently Apple with the latest iPhoneX. We are not talking just zero side bezels but these manufacturers attempt to squeeze the top and bottom bezel to make it truly compact and great for one handed operation.
UPDATE: Google just announced the Pixel successors, the Pixel 2 and Pixel 2 XL. While the Pixel 2 is your typical smartphone with iPhone 8 type profile, the big forehead and chin, the Pixel 2 XL is an all display smartphone with near zero side bezels and shorter top and bottom bezels, deserving of a spot in our all-screen smartphones list. Pixel 2 XL has also been crowned the best overall smartphone camera as tested by DXOMark.
Next we have the new OnePlus 5T. A little more than an incremental update to the OnePlus 5, the 5T spots a bigger 6.01-inch display with the modern 18:9 aspect ratio. And while it lacks the waterproof design that one can easily forgive when they look at the tiny price tag in comparison to the other flagships, it quickly makes up for it with Dash Charging, powerful processor, lots of memory and storage, ultra slim bezels, updated camera and added facial recognition feature. Unlike Apple and Google, it stubbornly retain the much loved headphone jack. Even with all those goodies, it still manages to maintain the same price tag as the OnePlus 5.
Top 5 All Screen Smartphones
Let's take a look at the displays on each of these phones and finish with a comparison table. You can access the latest prices by major online retailer by clicking on the headings and images below.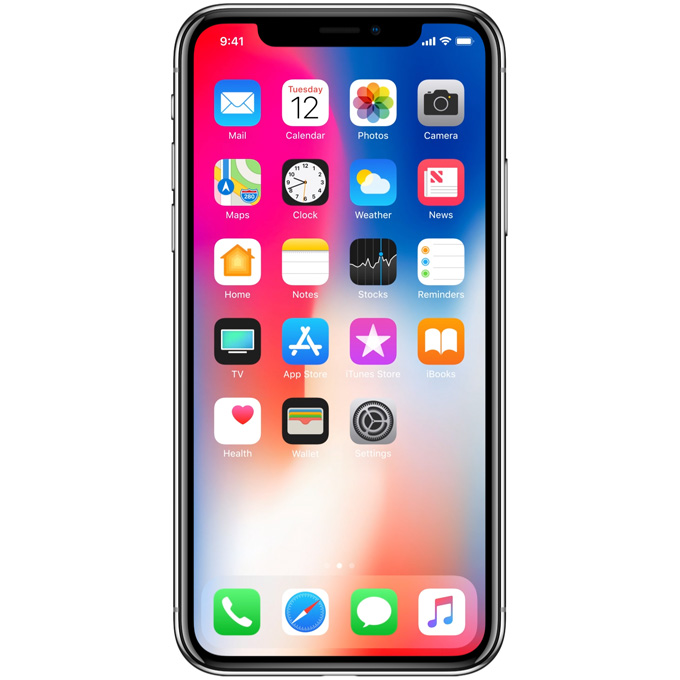 The latest from Apple, the iPhone X, the 10th anniversary smartphone has the largest retina display at 5.8-inch, the same size as the Samsung Galaxy S8 but not close in terms of resolution. There is the question of the funny cut out for sensors and cameras on the top bezel which is bound to put some people off.
The Super Retina display is based on OLED technology with a resolution of 2436 x 1125 at 458 ppi. A big leap in deed from iPhone 8 and 1,920 x 1,080 (401 ppi), to a much sharper 2,436 x 1,125 (458 ppi). While the display does not quite go right up to the edges, it has a chin-less design and a high screen to body ratio of 82.9%.
Wrapped in a stainless steel frame with chrome finish and curved design, the iPhone X's display has rounded corners instead of the typical rectangular shape, certainly one of a kind. Both front and back of the phone is covered in durable glass.
The True Tone display has a high one million to 1 contrast ratio for true black and high brightness as well as wide colour gamut. Typical brightness is measured at 625 cd/m2 and is coated with finger resistant material.
---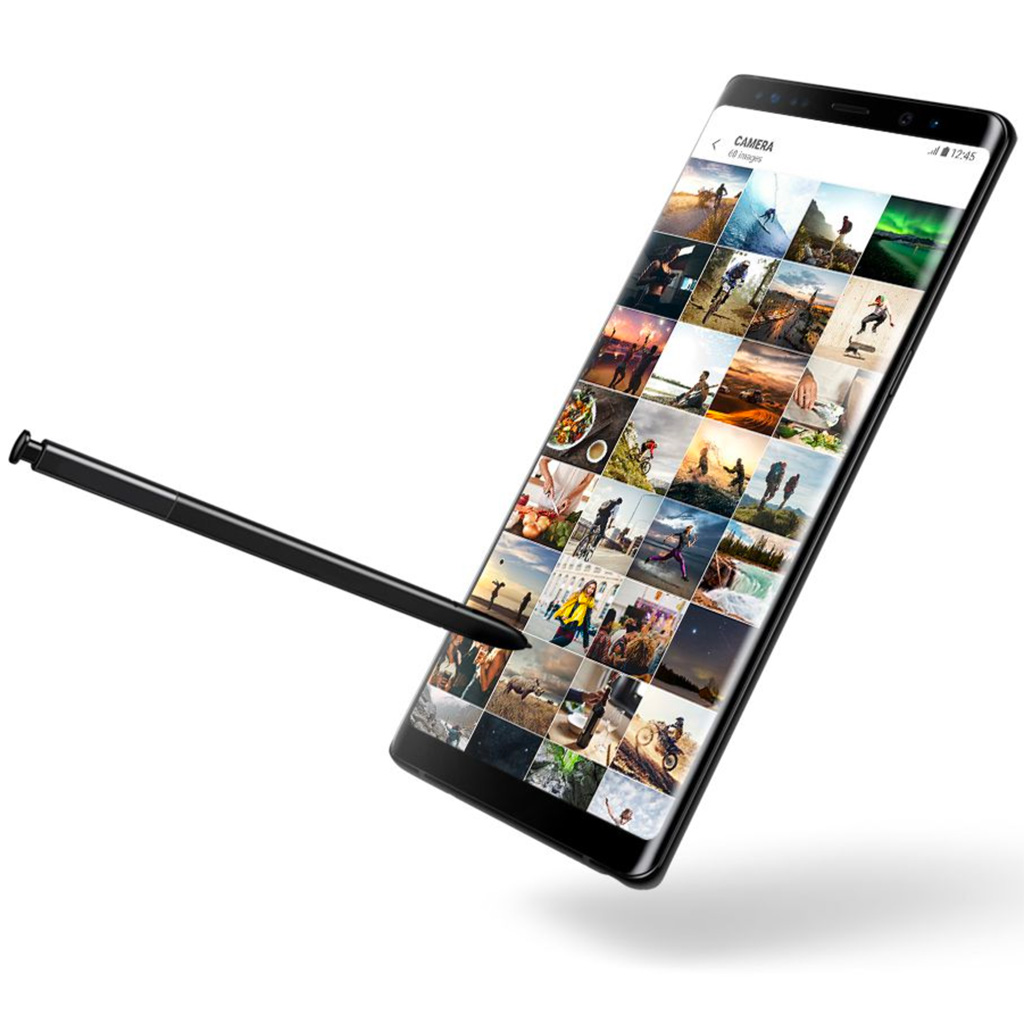 The biggest Galaxy Note to day, Samsung pull out all the stops with this new Galaxy Note 8 and before you start judging, they promised to have thoroughly tested the battery this time. The 6.3-inch display is even bigger that on Galaxy S8 Plus by 0.1-inch.
The large infinity display has an 18.5:9 aspect ratio making the phone easier to handle in one hand. It also has slightly tapered side edges and uses Samsung's Super AMOLED technology for deeper black and more vibrant colours.
While bigger than the S8+ the resolution is the same at 2960 x 1440 pixels, the highest next to Galaxy S8 and S8+ with a pixel density slightly lower at 521ppi and screen to body ratio of 83.2% given its size.
Wrapped in a metal frame, the display and back plate is covered in Corning Gorilla Glass 5. The phone is available in Midnight Black, Maple Gold, Orchid Grey and Deep Sea Blue.
---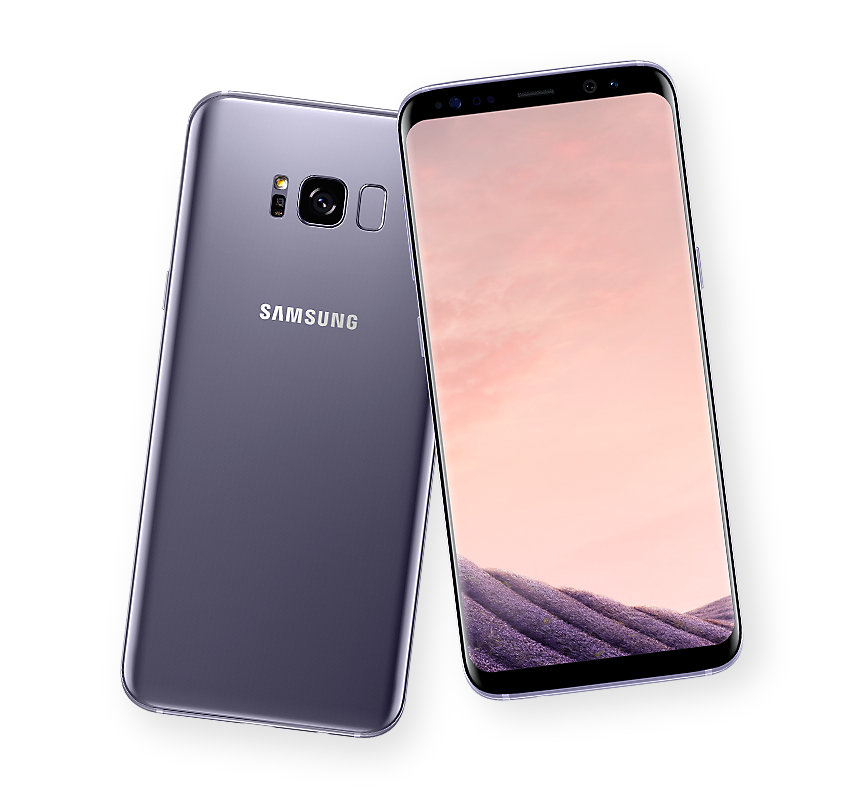 Don't be deceit by the S8 in thinking that the display is way smaller than the S8+. True, it may have a smaller display, but not by a lot, at 5.8-inch and 1440×2960 pixels, it is still bigger than the Apple iPhone 8 (5.5-inch) and the same size as the iPhone X (5.8-inch).
Based on Samsung's Super AMOLED technology, it pumps out images and video with incredible detail and vibrant colours. Screen to body ratio is among the highest at 84% making it small and easy to fit and operate in one hand.
For colour choices, you get a great many to choose from from glossy Midnight Black to Rose Pink and everything in between; Orchid Gray, Coral Blue, Artic Silver and Maple Gold.
The Samsung Galaxy S8 Plus is technically the same phone as the S8 except for the bigger display. Even the resolution on the display is the same. It has a large infinity display at 6.2-inch with 1440×2960 pixels and high 529ppi pixel density.
---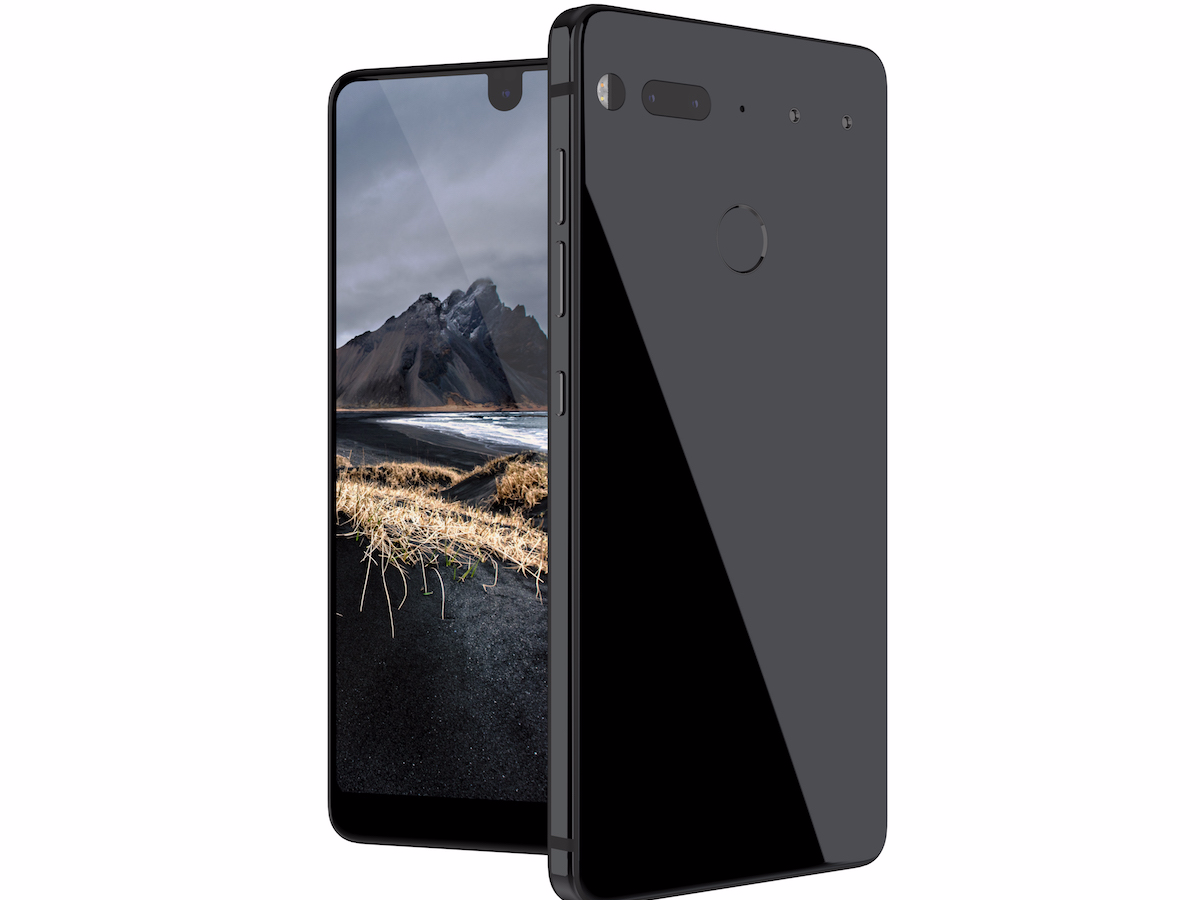 From the creator of Android comes the Essential Phone has a big and stunning edge-to-edge full display. The 5.71-inch display has radiused corners, QHD resolution, that's 2560 x 1312 pixel resolution.
The display is nearly the same size as the LG G6. At that resolution it is eclipsed by all smartphones except the iPhone X. The display is bright with a typical brightness at 500 nits and is wrapped in super strong titanium frame, more durable and does not scratch or bend easily compared to aluminium used by the competition.
The backplate is made of ceramic and is available in four cool colours; black moon, pure white, stellar grey and ocean depth (green).
---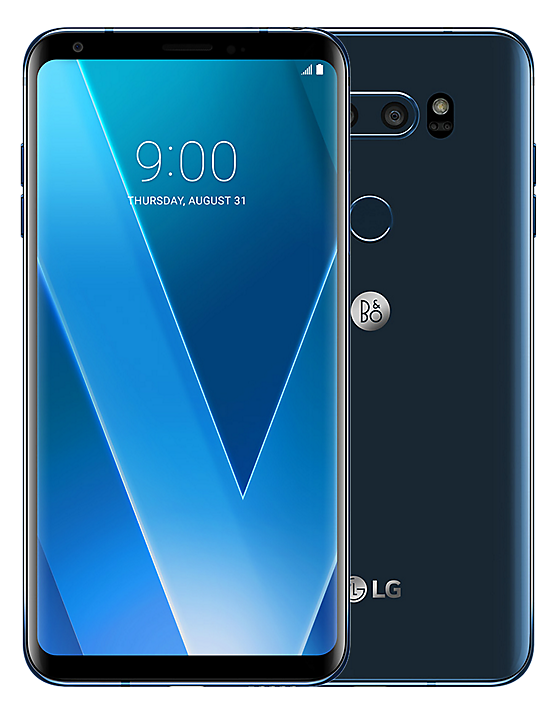 The LG V30 was launched after the LG G6 as a bigger alternative. The QuadHD+ OLED Display is 6.0-inch. It does have higher screen to body ratio at 81.20% but no where near Samsung Galaxy S8 or Essential Phone's 84% and 85% respectively.
Still, the FullVision display is one of two phones in our list that uses OLED technology, the other being iPhone X. The screen is wrapped in a bezel-less body with seamless curves and balanced 2:1 corners to fit better in the hand. The LG V30 is available in Blue or Silver.
---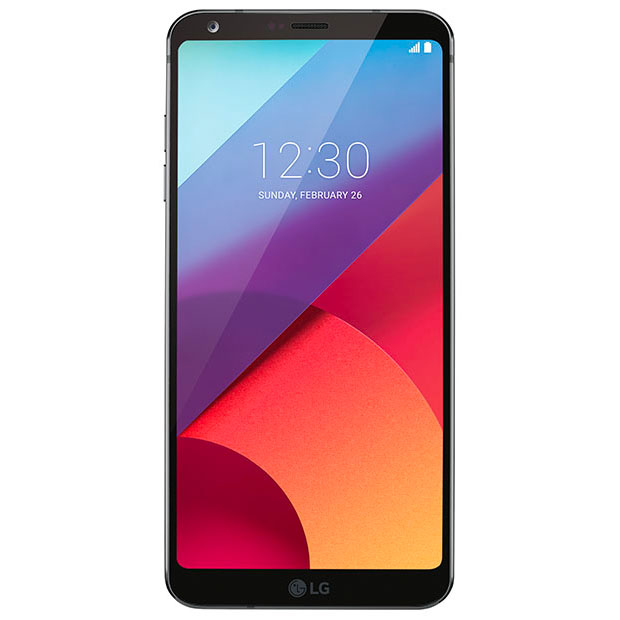 Coming in at a lower price ticket is LG's other flagship, the LG G6. It has a slightly smaller 5.7-inch display at Quad HD+ resolution (2880 x 1440 pixels), near zero side bezel and narrow top and chin making it easy to handle with one hand.
The screen has a ratio of 18:9 and a screen to body ratio of 80%. While this it is not quite as high as say Samsung Galaxy S8 at 84% screen to body ratio, it is still up there. The FullVision display is wrapped in sculptured aluminium and glass with rounded corners.
The screen features Dolby Vision HDR, a viewing experience with dramatic colour, contrast and brightness for a Dynamic Range aimed at entertainment on the go. Available in black (below) or platinum (above).
New Smartphones with Full Display
While the Pixel 2 is a small 5-inch device, the Pixel 2 XL is a huge 6-inch display putting it squarely against the iPhone X, Samsung Galaxy Note 8, Galaxy S8+ and LG V30. The 6-inch display uses OLED technology and has UHD resolution at 2880 x 1440 with 538ppi. The biggest selling point of the Pixel is its camera. The 12.2MP 1.4μm (micron) pixels, dual pixel sensor camera has optical and electronic image stabilization with a wide f/1.8 aperture. Instead of using a dual camera setup, in Apple's case for TrueDepth to achieve the different portrait mode effects, Google opted to use the single lens camera and clever software AI for Zoom and Bokeh.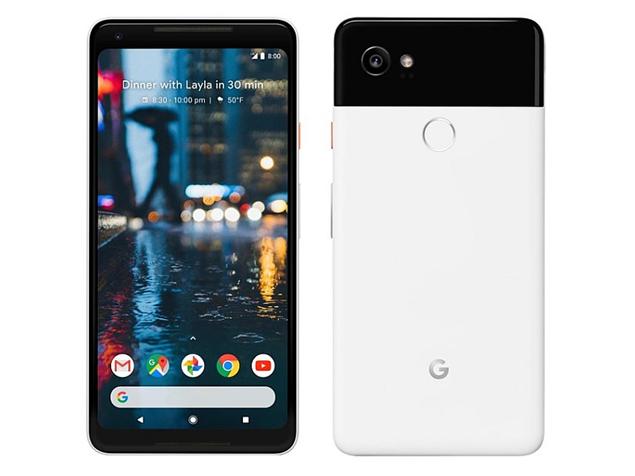 OnePlus is quick to bring its 'flagship killer' up to date with the OnePlus 5T. An incremental update that sees the phone adopting the new 18:9 aspect ratio for its huge 6.01-inch AMOLED display joining the Full Display category with its all round small bezel. Instead of opting for glass backplate, it stuck on to using a metal unibody with the fingerprint sensor located on the back. The vibrant display pumps out 1080 x 2160 pixels, plenty for photos and Full HD videos. OnePlus 5T also received some much needed low light performance improvement in the optics department with dual lens main cameras using a telephoto 20MP sensor and a 16MP wide angle sensor both with a wider f/1.7 aperture.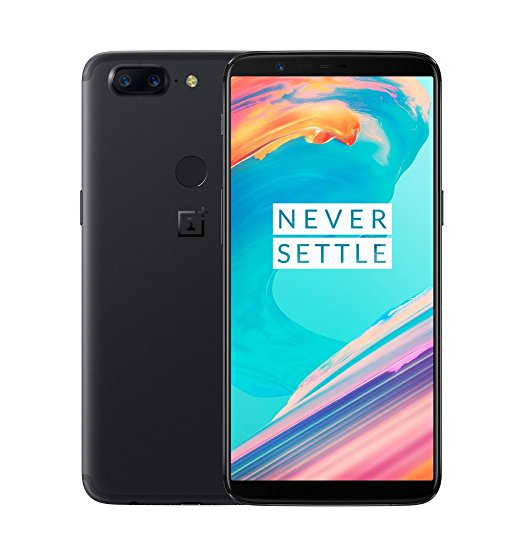 ---
Comparing Full Display Smartphones
Samsung has the biggest display with Galaxy Note8 at 6.3-inches. The highest screen to body ratio goes to Essential Phone PH1 at 85% followed closely by Samsung S8 and S8+. When comparing pixels, the Galaxies have the highest count followed by LG V30 and LG G6. The iPhone X being the last to join the Full Display All Screen trend chose OLED technology instead of IPS this time for a brighter and higher contrast screen.
But Samsung's Super AMOLED display already employs the OLED technology, albeit with higher refresh rate, darker black and good contrast. At present, Samsung is Apple's only supplier for its OLED displays, so we know that the iPhone X's display performance is likely to be the same. The only disadvantage is, the iPhone X's screen has a funny cut-out and is of the lowest resolution in our comparison.This article is adapted from one originally published on our sister blog colourmytech.com