Thanks to NVIDIA's GPU and processors from Intel and AMD, gaming notebooks are now thin, powerful and quiet, no longer big and heavy. 
Okay, so we are not talking ultra-portable light but these 14-inch and 15-inch gaming laptops have come a big way big way compared to their predecessors thanks to advancements in technology both at the GPU and CPU fronts. We take a quick look at these developments before jumping into our line-up.
NVIDIA Max-Q and WhisperMode
NVIDIA's Max-Q technology in the GeForce GTX 1080 can be fitted in an 18mm thin chassis. For illustration, Apple's MacBook Pro 15-inch is 15.5mm thin. It employs a combination of advanced thermal management, improved power regulation and WhisperMode, a feature that optimises in-game settings and intelligent frame rate pacing on a per-game bassi for a balance of visual quality, performance and noise level. At the point of writing, over 400 games are WhisperMode ready.
Laptops that use the Max-Q technology are ASUS ROG Zephyrus, Clevo P950HR and MSI GS63VR Stealth Pro.
AMD Ryzen Mobile APU
AMD has always been gaming enthusiasts' favourite and with Ryzen Mobile, it's bringing the Ryzen APU to the laptops. Not only that, the laptop processor comes with the new Vega graphics architecture. Ryzen on desktop brought with it impressive processing performance at a cost that is very competitive with Intel's Core i series. Ryzen Mobile APU will do the same for the laptops offering manufactures the ability to push more performance per watt, thin and lightweight ultra portables, longer battery life and more attractive form factor including 2-in-1 design.
Laptops that use the Ryzen Mobile APU is ASUS ROG Strix GL702ZC
Top 5 of the Best Gaming Laptops
1. ASUS ROG Zephyrus 15.6-inch is not only thin, but packed with the all new NVIDIA GeForce GTX 1080 GPU with Max-Q design which is more efficient and still three times faster and more powerful than the previous GTX 1080 GPU. It also packs a 120Hz Full HD G-SYNC display, an Intel seventh generation Core i7-7700HQ processor with speeds up to 3.8GHz (base frequency at 2.8GHz) and up to 24GB of DDR4 2400MHz fast RAM memory. It's a combination that is hard to beat and is easily the most powerful gaming laptop currently out there. – LIGHTWEIGHT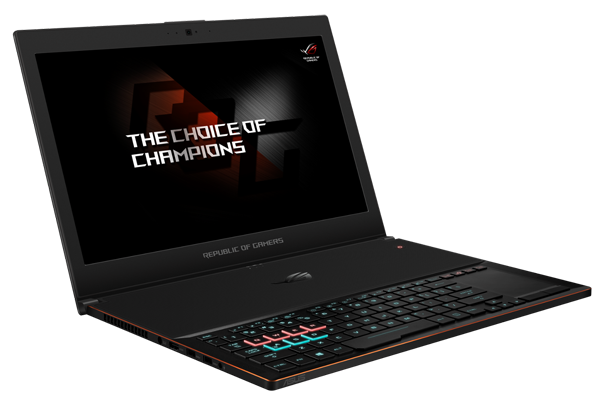 ---
2. ASUS ROG GL702ZC 17.3-inch, ASUS didn't stop with the ROG Zephyrus. It is also the first to bring out a gaming laptop with AMD Ryzen mobile processor, an 8 core CPU. The mobile APU is the first Zen-based APU from AMD following the desktop enthusiasts's favourite AMD Ryzen Threadripper CPU. AMD claims that the CPU in Ryzen Mobile is 50-percent faster than the older 7th generation APU with its on-die Vega GPU that drives 40-percent more performance while consuming only half the power of AMD's Bristol Bridge. – LIGHTWEIGHT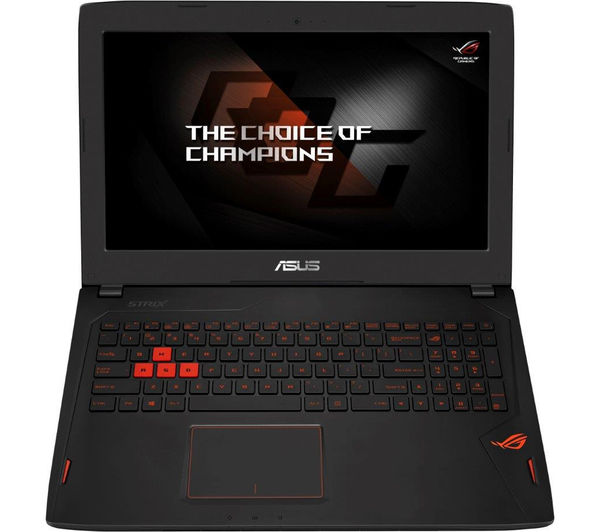 ---
3. MSI GS63VR Stealth 15.6-inch is the ultra portable gaming laptop offering from MSI powered by a Intel's latest 7th generation Kaby Lake CPU and NVIDIA's new GeForce GTX 1070 with Max-Q design, NVIDIA's new power-efficient GPU that lets you enjoy even more graphic performance in a small ultra-thin form factor. The Stealth is fitted with MSI's Cooler Boost 5 technology for thermal management. – LIGHTWEIGHT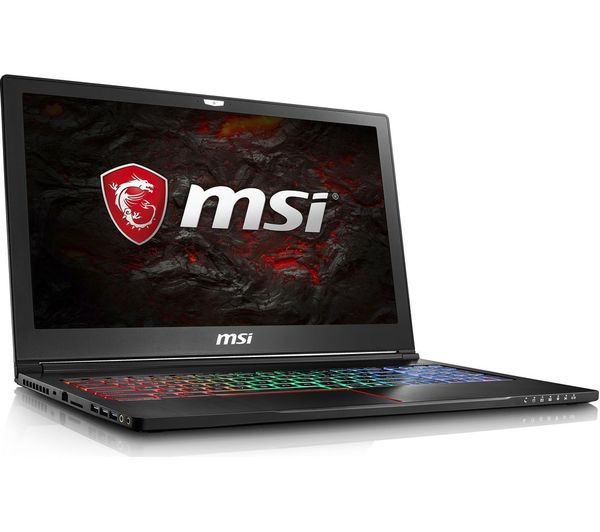 ---
4. MSI GT75VR Titan 17.3-inch, the gaming powerhouse comes with Intel Core i7-7829HK processor with the option to choose from three different GPUs, the GeForce GTX 1080, dual GeForce GTX 1070s in SLI or a single GeForce GTX 1070 GPU. Titan is fitted with MSI's new Cooler Boost 5 technology for thermal management and the new Rapid Mechanical keyboard from SteelSeries with RGB backlight. Even though it is the smaller sibling of the GT83VR Titan SLI, it is still big and heavy given all that power.
---
5. Razer Blade (2017) 14-inch is the latest in the line of superlative gaming machines from Razer. For bigger and even more powerful gaming laptop, there is the Razer Blade Pro with 17.3-inch display with NVIDIA GeForce GTX 1080. The 14-inch Full HD (1920 x 1080) Razer Blade has the smallest frame in our line-up weighing only 1.86kg and is 17.9mm slim. A higher resolution 4K UHD (3840 x 2160) Touch Display option is also available. Anything smaller would be the Razer Blade Stealth ultrabook with a 12.5-inch and 13.3-inch display. – LIGHTWEIGHT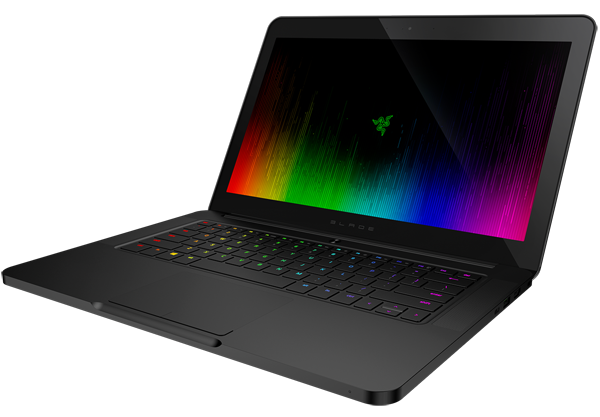 For graphics, the new Razer Blade is powered by NVIDIA GeForce GTX 1060 coupled with Intel Core i7-7700HQ (2.8GHz Turbo Boost to 3.8GHz) and 16GB RAM. SSD PCIe M.2 options available up to 1TB. While it does have a separate 40Gbps Thunderbolt 3 port, it does not charge through this. On top of the Thunderbolt 3 for display there is also a dedicated HDMI port so you don't need an adapter.
---
BONUS: Lenovo Legion Y720 15.6-inch is a gaming machine sub-brand much like HP's Omen gaming laptop and Dell's Alienware gaming laptop series. The Legion lineup headed by the Legion Y720 has all the landmarks of a lean, green gaming machine. It has a 15.6-inch Full HD 1920 x 1080 pixel display, a 2.8GHz Intel Core i7-7700HQ processor with a boost frequency of 3.8GHz, 8GB of RAM memory, 1TB HDD storage and the all important NVIDIA GeForce GTX 1060 graphics with 6GB or VRAM. The keyboard is multicolour backlit and audio is offered by loud JBL speakers with Dolby Atmos technology. While it lacks behind faster GPU such as the GeForce GTX 1080, it does a decent job with most games.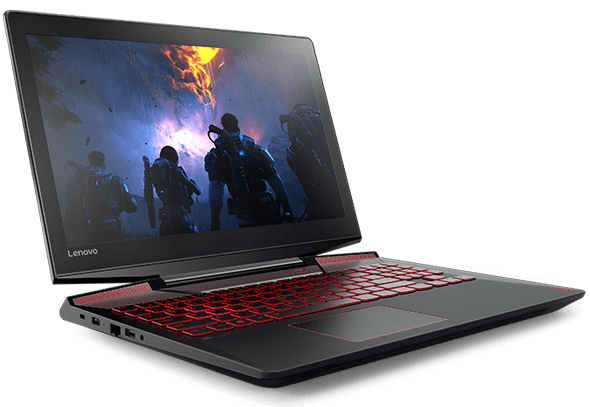 This original article was first published on our sister site Colour My Tech and is adapted by the author for our audience here at Colour My Learning.