Your amazing selfies and video blogs are only a small investment away. Check out these built for selfie and wefie smartphones.
No, we are not talking about Samsung Galaxy S8 Plus, Apple iPhone 7 Plus, HTC U11 or Sony Xperia ZX Premium which no doubt will take superb selfies. We are looking at more affordable mid-range smartphones that not only take amazing selfies but does not compromise on performance and is capable of displaying your captured image or video in Full HD on a big 5.5-inch display or bigger.
The Dawn of Selfie Smartphones
Most smartphones offer amazing rear facing or main camera, some with dual camera setup but offer little in way of front facing cameras. Front cameras are typically 5MP or 8MP fixed focus cameras with hardly any feature or functionality. While it may be enough for your standard web chat, it is no where near enough for a good selfie.
However, all is not lost. In attempts to differentiate among competitions, companies are offering smartphones with upgraded front cameras some going as far as offering dual camera setup and optical image stabilisers which a years ago were unheard of. Others are focusing on soft lighting and Dual LED flash and software that further enhances the captured image.
The one thing sets every camera apart beside the resolution of its sensor is the Aperture size. This is the opening of a len's diaphragm that lets light through to the sensor. The bigger the opening the better the camera will perform in low light. We use the F-number indicator for the opening. The smaller the F-number the bigger then opening. This is because the F-number represents the lens focal length to the diameter of the aperture. So, a small F-number means a bigger opening therefore more light gets through which is great for capturing images in low ambient lighting.
Top 8 Selfie Centric Mid-range Smartphones – best camera phones to take professional self-portraits
Here is a quick look at each of these selfie centric smartphones. Vivo and Oppo dominates our line-up. The company that also brought us OnePlus flagship topping smartphones, churns out a wide variety of smartphones for every segment you can think of. Next, we have Samsung and Sony, two major manufacturers that also offer mid-range smartphones with great front facing cameras.
1. Vivo V5 Plus 20MP + 8MP Dual Front Selfie Camera 5.5-inch FHD display
Apart from the Oppo F3 Plus, the Vivo V5 Plus is the only other smartphone with dual front facing camera. Vivo is pushing their line of smartphones using the Perfect Selfie tagline, to coax selfie enthusiasts into buying their products. While the V5 and the V5s have a single 20MP front facing camera. the V5 Plus goes one step further with a secondary 8MP front facing camera.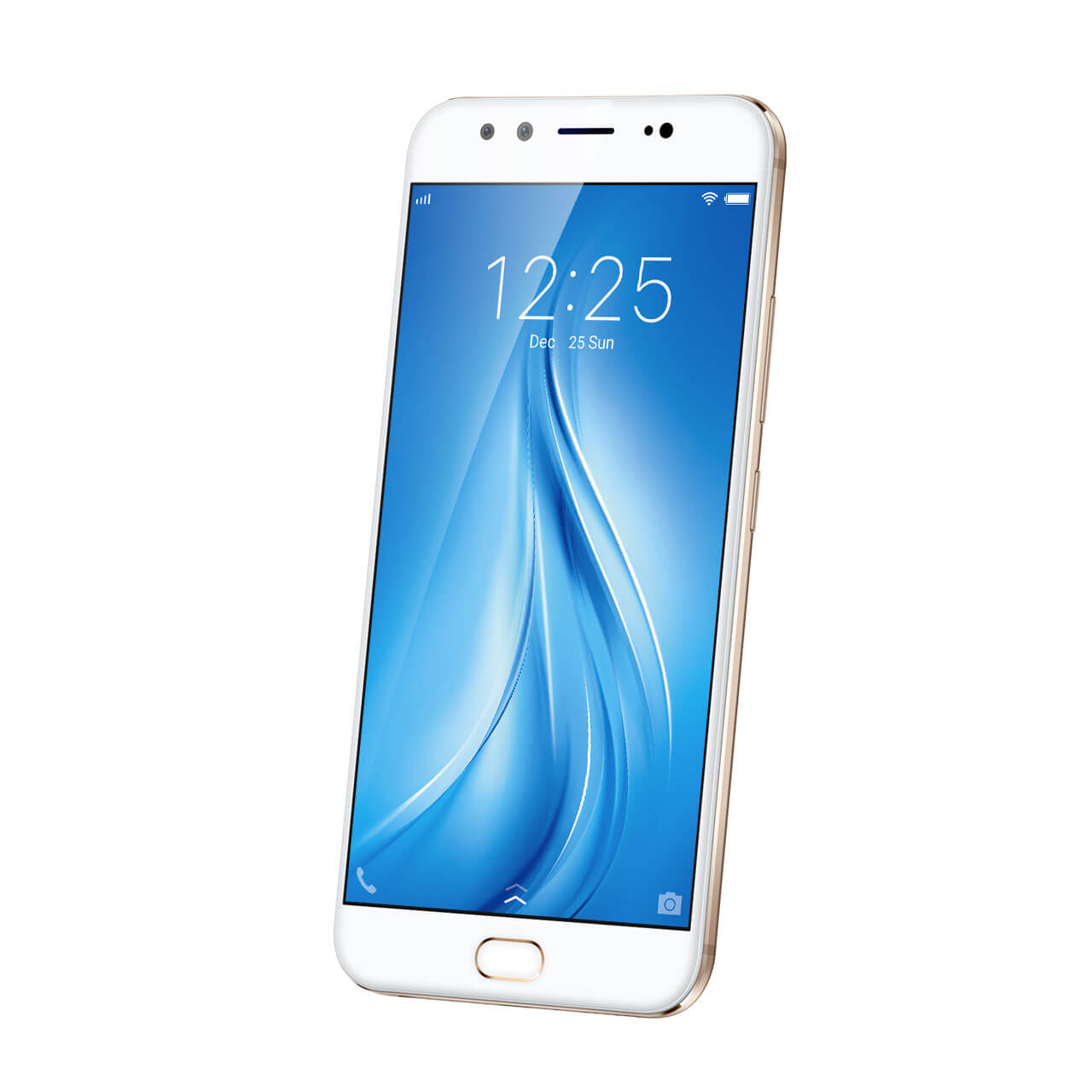 The primary 20MP IMX376 front camera is co-engineered with Sony, while the secondary 8MP front camera captures depth-of-field information. Together, they create a bokeh effect comparable to large aperture DSLR cameras. For those not familiar with this, it is an effect that keeps the subject sharp while slightly blurring out the background. This is achieve by way of software algorithms that analyses the depth of field and Vivo V5 Plus does this to product studio quality depth and background bokeh effects.
You can easily turn this off if this is not for you and use standard focus. The camera app also gives you the ability to edit the photos after shooting, changing your subject focus post shooting. This means you can add focus to your subject by selecting your desired focus area and adding bokeh effects around it. Finally, the unique Selfie Softlight feature creates the lighting effects of a professional photography studio, allowing self portraits to shine through the camera.
Front Camera: 20MP: f2.0, 8MP: f2.0
Rear Camera:  16MP f2.0
---
2. Oppo R11 20MP Front Selfie Camera 5.5-inch FHD display
Like most smartphones, the Oppo R11 uses advanced Beautify technology, software that produces natural looking selfies captured by it whooping 20MP front facing camera. The software identifies the outlines of the subjects and ensure that it gets a detailed treatment while the background is gently blurred.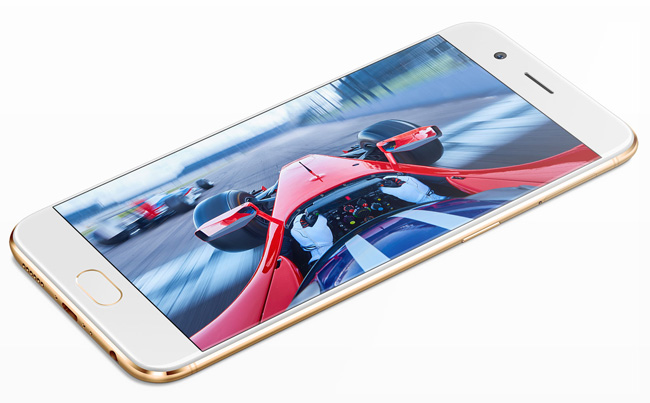 While it only has one front facing camea, like most flagships these days, it has a dual 20MP + 16MP camera setup for enhanced bokeh effects. The F1.7 apertures on wide-angle lens offers crisp images with up to 2x zoom and 10x digital zoom. The camera pair offers large depth of field to capture stunning images even with shaky backgrounds brining professional portraits to life.
Front Camera: 20MP (f/2.0)
Rear Camera: 20MP (f/2.6)+ 16MP (f/1.7)
---
3. Oppo F3 Plus 16MP + 8MP Dual Front Selfie Camera 6.0-inch FHD display
Like Vivo, Oppo too has a tagline for their selfie centric smartphones, they call it the Selfie Expert. The Oppo F3 Plus is Oppo's answer to the Vivo V5 Plus. Here is another dual front facing selfie camera with one 16MP camera and one 8MP 120 degrees wide angle camera. But, the similarity stops there. The two cameras work together with Beuatify 4.0 to capture a classic self portrait or a group of people and not for bokeh effects.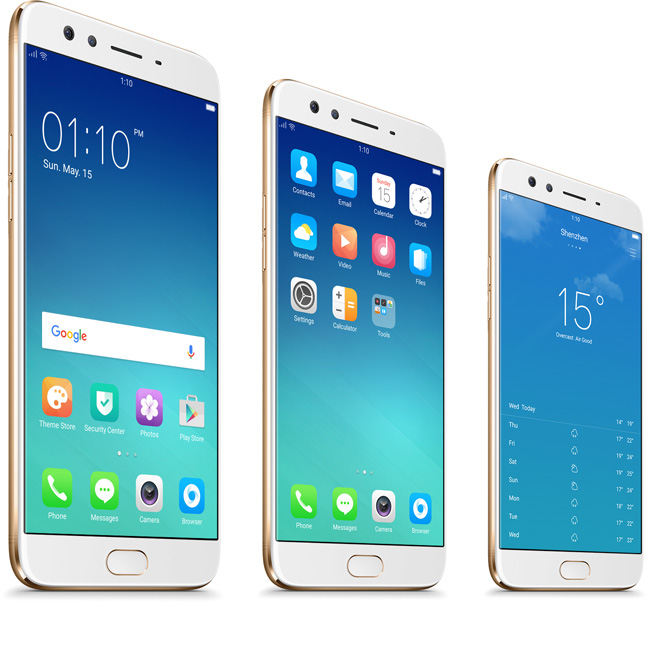 Of the two, the 16MP front camera comes with a 1/3-inch sensor and F2.0 aperture making it great for low-noise shots which in turns captures better selfies be it day or night. Switch from the 16MP 80 degrees camera to the wide-angle 8MP 120 degrees camera and you can capture twice as people in your frame. For this, the camera uses a custom 6P lens module to adjust the path of light and minimise distortion. You can switch between the cameras manually or let the phone decide. The later switches to wide-angle camera when it picks up three or more faces in the frame using facial recognition.
The rear camera uses Sony IMX398 1/2.8-inch sensor developed exclusively for Oppo. It has an ultra wide F1.7 aperture and its offers speedy focus, noise reduction and excellent low-light performance. The Oppo F3 Plus is also a bigger smartphone with 6.0-inch Full HD display. Other super-sized smartphones in our list includes Sony Xperia XA1 Ultra and Samsung Galaxy C9 Pro.
Front Camera: 16MP (f/2.0) + 8MP (f/2.0)
Rear Camera: 16MP (f/1.7)
---
4. Sony Xperia XA1 Ultra 16MP Front Selfie Camera 6.0-inch FHD display
The Xperia XA1 is designed with a 16-megapixel front camera that captures high-resolution images in vibrant colour. That's not all, it also comes with optical image stabilisation and flash to guarantee blur-free selfies day or night, as well as Exmor RS™ for mobile sensor to improve images taken in low light. Plus, you can use the palm of your hand to begin a countdown to image capture, so you don't have to struggle taking the shot. With the wide angle selfie camera you can be sure everyone stays in the picture.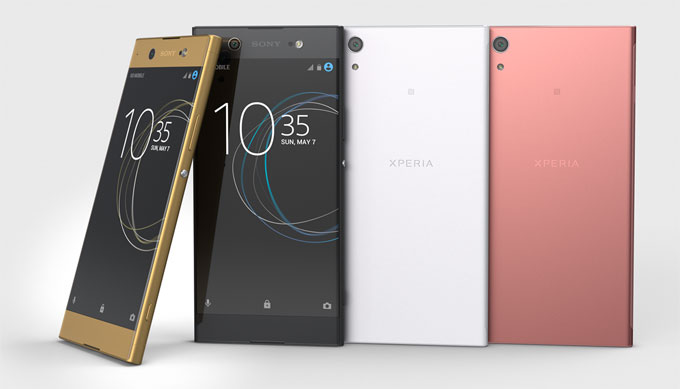 The Xperia XA1 Ultra is not cutting corners with the rear facing camera either, It boasts a state-of-the-art 23 MP rear camera with Hybrid Autofocus, Exmor RS™ for mobile sensor for low-light capture and quick launch for flawless pictures in true-to-life colour. At 23MP, it is the highest resolution sensor on a rear camera in our line-up.
The XA1 Ultra is also one of the few devices with edge to edge 6-inch display offering an immersive viewing experience. Wrapped in Sony's signature precision-edge detailing, aluminium sides and 2.5D glass, the phone exudes quality and its endless loop surface provides a comfortable fit.
Front Camera: 16MP (f/2.0) 1/2.6″ Exmor R for mobile™ for mobile image sensorLow-light photo: up to ISO 6400 23mm wide-angle lens f2.0 with OIS (Optical Image Stabiliser) and Smart Selfie Flash
Rear Camera: 23MP (f/2.0) 1/2.3" Exmor RS™ for mobile image sensor Hybrid Autofocus Quick Launch & Capture Low-light photo: ISO 6400 24mm wide-angle f2.0 lens 5x Clear Image ZoomSteadyShot™
---
5. Samsung Galaxy C9 Pro 16MP Front Selfie Camera 6.0-inch FHD display
Instead of using different resolution cameras for the front and rear, Samsung goes for the same 16 megapixel cameras with an f/1.9 aperture. Not just focusing on the rear camera, the selfie camera has a similar high-resolution performance to help capture every touching moment. The front selfie camera's Auto-Flash and Beauty Face Function makes self portrait a snap.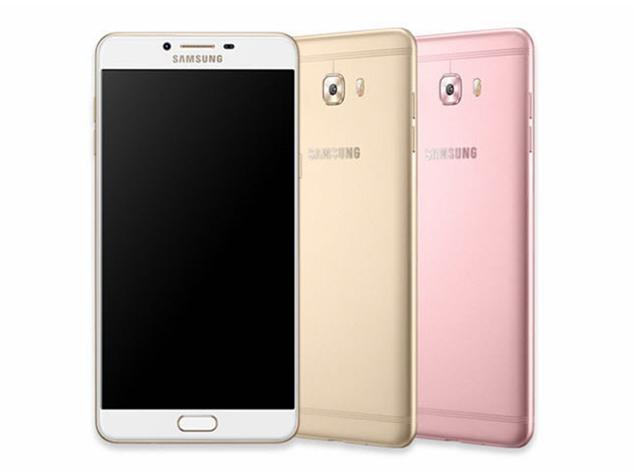 The Galaxy C9 Pro has a huge 6.0-inch FHD display wrapped in Aviation Aluminum alloy to create a smooth full metal unibody. Fashioned from the latest micro-slit technology, it is more robust, durable and stylish with a firm grip for the hands. This smartphone is ultra-slim at 6.9 mm and available in three color variants – gold, pink gold and black.
Front camera: 16MP (f/1.9)
Rear camera: 16MP (f/1.9) phase detection autofocus, dual-LED (dual tone) flash
---
6. Oppo R9s 16MP Front Selfie Camera 5.5-inch FHD display
The R series may not be sold as the Selfie Expert like the F series but it does come with a 16MP front sensor. The 16MP selfie camera has a 1/3 inch sensor and F2.0 aperture capable of capturing crisp, low-noise shots. In low lighting shooting, HDR mode is used to ensure that every self-portrait gets sufficient lighting. Coupled with Beautify 4.0, you get beautiful, natural looking shots every time.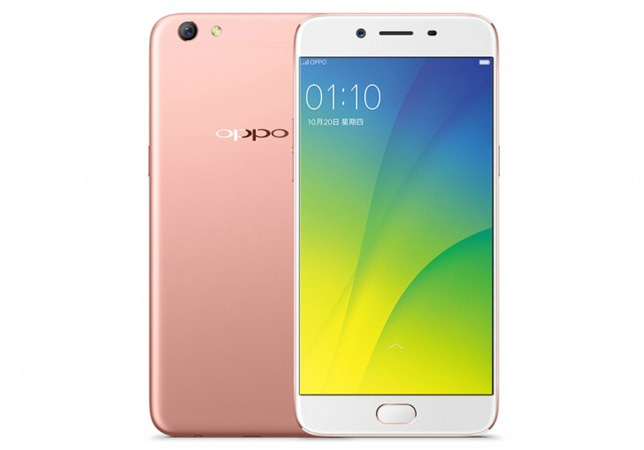 Oppo focuses more on the 16MP rear camera on this device using the all new Sony IMX298 sensor, a custom 1/2.8-inch sensor developed by Sony exclusively for Oppo. This sensor is extra wide with F/1.7 aperture and offers phenomenal focusing speed, noise reduction and low light performance. It uses PDAF (phase detection autofocus) technology that doubles the area of the sensor's pixel array equipped with special photodiodes for phase-detection auto focus, this makes it 40% faster at focusing even in low light.
Front Camera: 16MP (F/2.0)
Rear Camera: 16MP (F/1.7) Sony IMX398 1/2.8-inch sensor with extra wide aperture – MORE LIGHT
ALSO: Oppo R9s Plus 16MP Front Selfie Camera 6.0-inch FHD display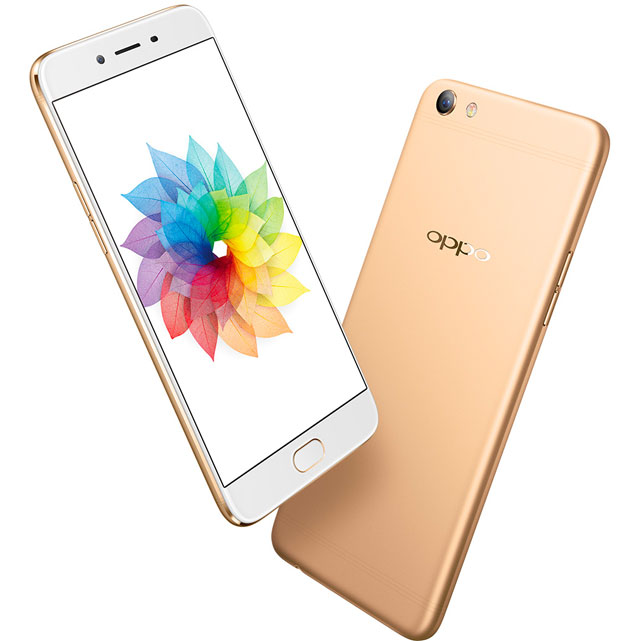 ---
7. Oppo F1 Plus 16MP Front Selfie Camera 5.5-inch FHD display
An earlier iteration of the F series, the Oppo F1 Plus has a 16MP 1/3.1-inch image sensor for incredible selfies. The 16MP front camera sensor was exclusively designed for OPPO and the F1 Plus with the ability to pick up four times the incoming light as other smartphone cameras. This is possible due to the unique sensor technology combined with a wide f/2.0 aperture lens. Your 16MP selfies will always turn out bright and clear no matter what time of the day you are taking them. Plus, with ISOCELL technology, it reduces the interference between pixels so and reduce noise in the image. Finally, Beutify 4.0 jumps in to action,  highlighting the best features while minimizing any unwanted flaws. For group photo, use selfie panorama.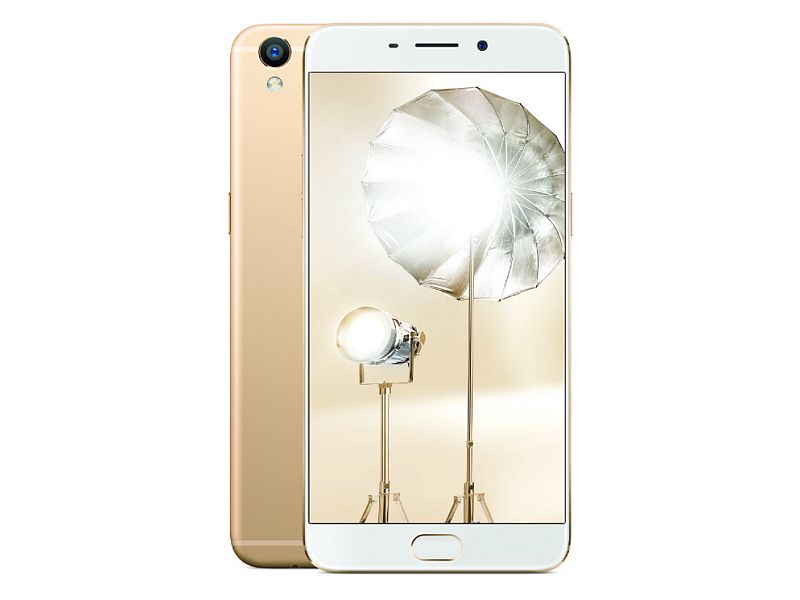 Front Camera: 16MP (f/2.0) with Screen Flash
Rear Camera: 13MP (f/2.0) with LED Flash and Soft light
---
8. Samsung Galaxy J7 2017 13MP Front Selfie Camera 5.5-inch FHD display
The entry level J series gets a shot in Selfie stardom with the Samsung Galaxy J7 2017. The smartphone now has an upgraded 13MP f/1.9 front selfie camera with LED flash, a massive step up from its 2016 model with only a 5MP front camera. This not only offers more detailed and clearer self portrait but works wonders even in low light, thanks to its wide aperture, front LED and selfie flash function. You can also control the trigger button with a simple gesture of your hand.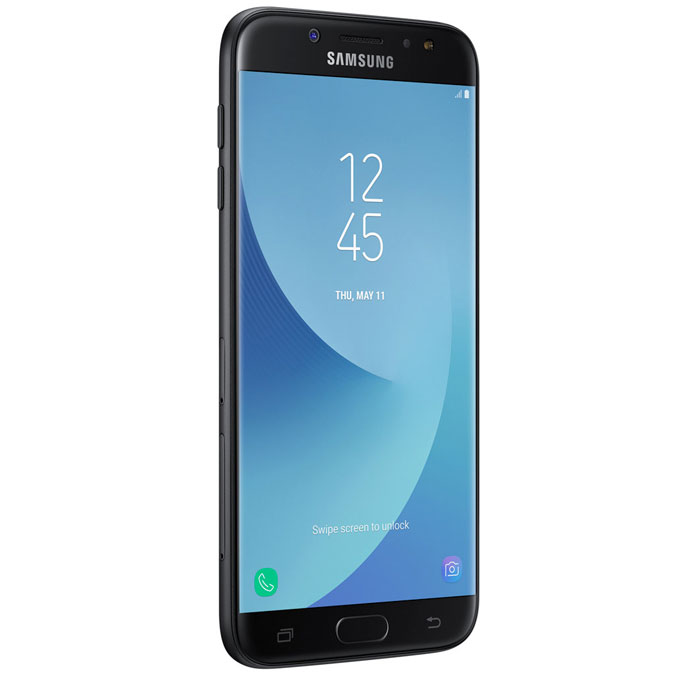 The front camera also received an upgrade with bigger 13MP f/1.7 aperture vs f/1.9 aperture in the 2016 model for even better low light performance. Captured images are crisp and sharp and shooting is made easier with one hand operation using the motion-trigger button.
With great attention to detail, the new Samsung Galaxy J7 has a is wrapped in uniform metallic finish without protrusions to offer the best grip. The 2.5D glass protect the Full HD 5.5-inch Super AMOLED screen, easily one of the best displays for the budget segment.
Front Camera: 13MP (f/1.9) with LED flash
Rear Camera: 13MP (f/1.7) with LED flash
---
Others
Other Selfie Smartphones with HD (1920 x 720) instead of FHD (1920 x 1080) displays.
Oppo F1s Selfie Phone 16MP Front Selfie Camera 5.5-inch HD 1280 x 720 display
Vivo V5s 20MP Softlight Front Selfie Camera 5.5-inch HD 1280 x 720 display