No, I am not here to sell you the virtues of Apple's iOS or the fact that it has an app for everything under the sun, I am here to deliberate over the iPad Pro 10.5-inch as a functional tablet for education.
8 Simple Reasons Why I Picked the iPad Pro for Education
We won't be listing and comparing specifications here. This is purely on using the tablet for education with focus on what matters most to both the student and teacher in an education environment, so here goes:
1. Software Support
Apple routinely updates its operating system. The iOS and the latest update promises a whole host of goodies and new features. Android tablets on the other hand are often locked in to the same operating system it is released with or will only receive one or two updates before the manufacturer focuses on newer models. The soon to be launched iOS 11 is compatible with iPhone 5s and above, iPad mini 2 and above, iPad Air 1 and above as well as iPod Touch.
Some of the features that will be useful for those using the tablet in schools include a file system managed via the new Files app, Dock like on Mac OS for your favourite apps, multitasking with Split View, Slide Over and App Switcher. When multitasking you can also drag and drop text, photos and files from one app to another. Also, with Apple Pencil, you get Instant Markup to annotate on screenshots or PDFs and Instant Note to access the Notes app directly just the thing for teachers or students to mark and add notes. The Mail app will also support Inline Drawing so you can add written notes and drawing quickly.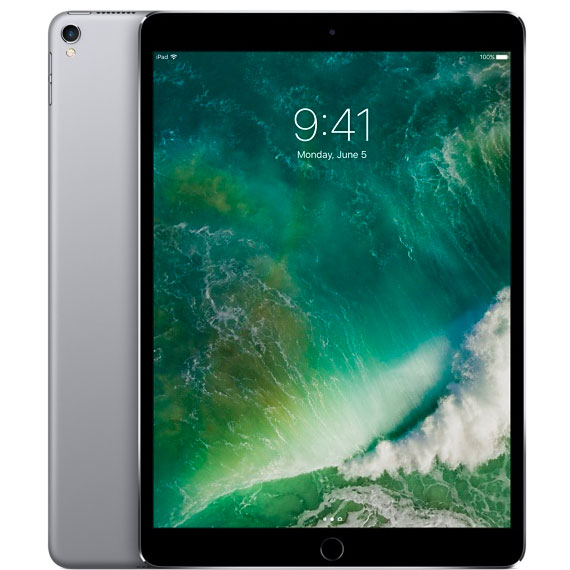 2. Recording Studio – Front and Rear Facing Camera
With the right setup; a stand, suitable mount and the iMovie app, the iPad Pro functions like a recording studio. Use the front or rear facing camera to capture photos or video, stitch it together, add a few effects or transitions, throw in your background track or narration and voila, your very own production. There is no need for other software, cables, cameras or desktop.
The camera features alone together with iMovie is worth the investment consideraing the amount you save on individual equipment such as 4K video camera, HD camcorder, digital camera, video editing package and video editing rig.
There is enough processing power, memory and storage (now starting at 32GB) to edit the video and given its 12MP main rear facing camera with ƒ/1.8 aperture, Optical Image Stabilisation and Quad LED true tone flash. It is capable of capturing 4K video at 30fps or FHD 1080p video at 30/60 fps and if you want to capture a longer footage, set it to 720p HD. You can also capture slo-mo 1080p video at 120 fps or slo-mo 720p video at 240fps.
For the creatives, it worth noting that you get cinematic (optical) video stabilisation at 1080p and 720p and stabilisation for time-lapse video great for creating different video scenes and professional cuts. The A10X Fusion chip with 64‑bit architecture and six cores lets you edit all this include 4K video footage on the go.
3. Creating Music, Looping and Mixing
Same can be said for the iPad Pro when it comes with creating, recording and mixing music. Use GarageBand to access a collection of Touch Instruments to create and mix your own music. With Live Loops, you can create music like a DJ, trigger loops and add audio effects in real time. Use Multi-Touch gestures to play keyboards, guitars, and drums.
Use Smart Instruments to make professional sound. Plug in a guitar or bass and play through classic amps and stompbox effects. Use a Touch Instrument, microphone, or a guitar and instantly record a performance with support for up of 32 tracks. Audio Unit Extensions in iOS 10 allow you to play, record and mix third-party instruments or effects right into GarageBand. And when you are done, share your song using email, Facebook, YouTube, SoundCloud, or AirDrop for iOS.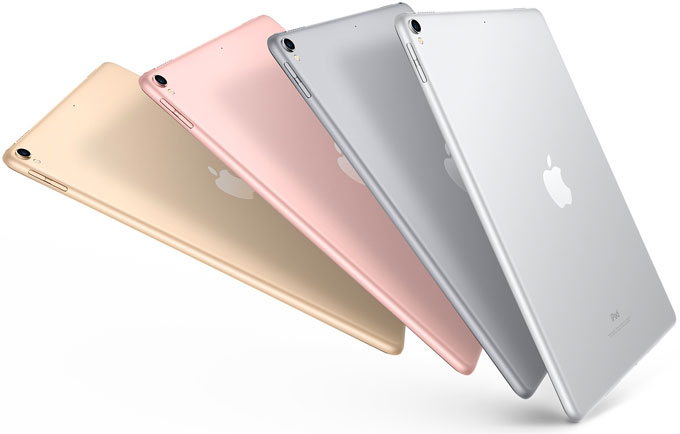 4. Drawing, Designing & Photo Editing
Render an elaborate 3D model, draw, design edit and print right from the iPad. Use Adobe Photoshop Express or Adobe Photoshop Mix to edit photos. An alternative to Photoshop is Pixelmator, a photo editing and touch up app that not only offers advanced photo editing functions but a full featured painting and graphic design app. Use Canva, VanillaPen or PosterLabs app to create posters and collages. Together with Apple Pencil, sketch and draw on apps like Procreate, Adobe Comp CC, Adobe Photoshop Sketch and Paper by FiftyThree.
For Design and Technology, uMake is your answer. The App lets you sketch and design in 3D and works great with Apple Pencil. Create engineering diagrams with vector based NURBS curves and surfaces, then export to other CAD apps or quickly express your ideas using the intuitive 3D designer to create your 3D model. Start by sketching in a 3D space or choose from over 250 pre-made models and customise it to make it your own. The app is also compatible with mainstream CAD applications so you can export your model to Sketchbook, Procreate, Concepts, Graphic, Autodesk AutoCAD, 123D, Fusion 360, Maya, SketchUp, SolidWorks, Rhino, Keyshot and more.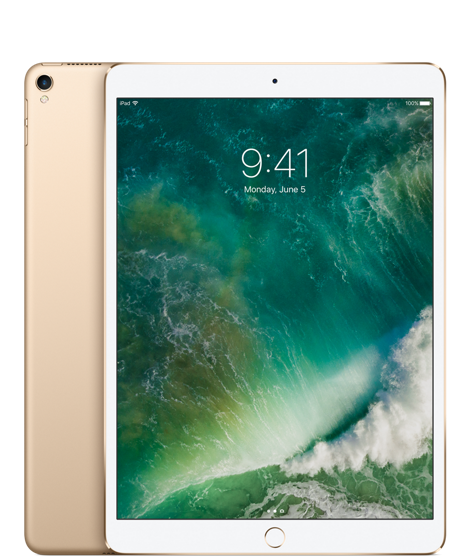 5. Productivity, Class and Lecture Notes
The Note app now supports Apple Pencil input so you can sketch and write notes above typing. If you don't have the Apple Pencil, you finger will work just as well. If you wanting more, go with Evernote. The app lets you clip websites, sketch, add notes, create to-do lists and more. You can also record audio so you are not just restricted to written notes but the actual lecture itself. And if you have the Pencil, you can use the draw on Evernote too.
If you get given notes in classroom such as PDFs, Word, PowerPoint documents or web pages, LiquidText works a treat in that it lets you annotate directly on the page, highlight the text, snipping out sections to read later, collapsing sections of a document to jump to other parts of the document and more. It works even better with Apple Pencil as it makes use of pressure and tilt sensitivity for selecting part of the document as an image or highlighting respectively.
Then there is Microsoft Office apps that runs on iOS if you school subscribe to Office 365. Otherwise, use the Google's G Suite office alternatives such as Docs, Sheets, Forms, Slides, Sites and Keep. This is on top of Apple's own productivity apps such as
6. Stable and Just Works vs Tech Support
App in the App Store are completely vetted and works on the iPad. More apps are designed to take advantage of the Apple Pencil in what is already a massive number of apps available for everything you can think of. These apps are stable, easy to install, often get updated and work as intended with little to no additional support required. The last thing you want to do is to wait for Tech Support to fix your problem in the middle of a class. Microsoft who is late to the app game is only just trying to push for quality apps on their Windows App Store with the introduction of Windows S operating system for the Microsoft Surface Laptop. Windows S will limit apps to only those from the App Store, how that will work for their operating system remains to be seen.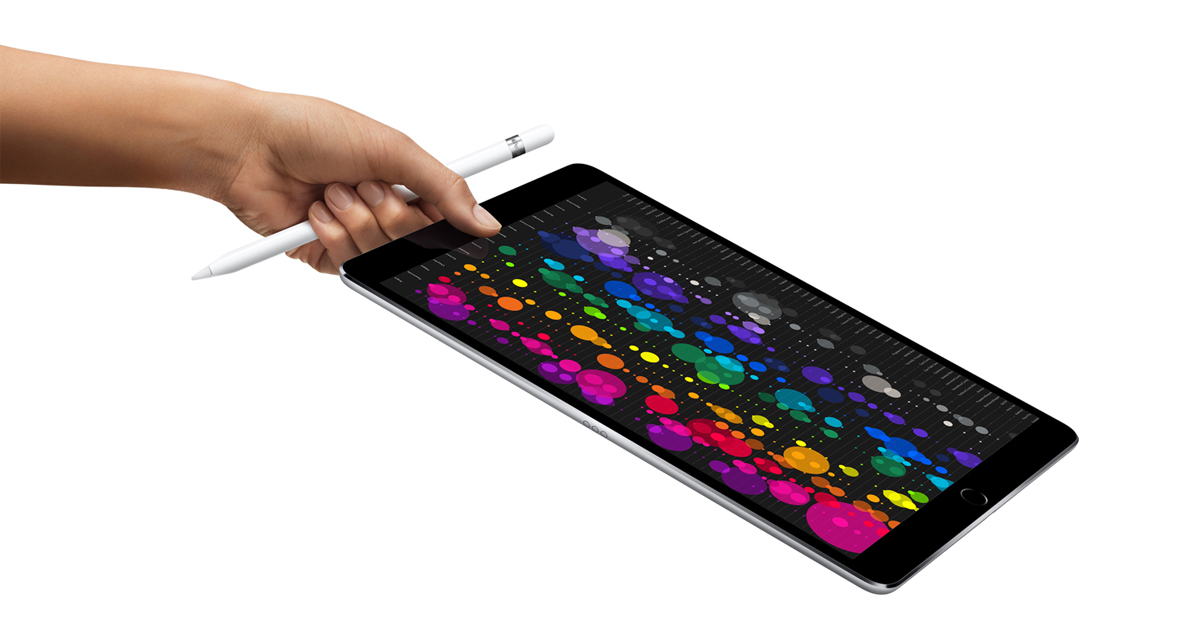 7. Lighter and Slimmer but Not Much Bigger
Even though the 10.5-inch device is now larger in terms of it's display size, 20 percent larger having grown from standard 9.7-inch, it has almost the same dimensions as the 9.7-inch iPad Air 2, the model it supposedly replace. Granted that there is now a standard iPad (5th generation) to plug that gap but the iPad Pro 10.5 is a high end device much like the iPad Air 2. The bezels are 40-percent thinner so the device has a small footprint, is only 6.1mm thin and weighs the same at 469 grams as the fifth generation iPad (WiFi only model). This also means that you now have a full size on screen keyboard, making it even more usable.
8. Essential Accessories and Nothing More
Apple Pencil and Smart Keyboard completes the tablet as a working tool for students, nothing more. No external hard drive, no flash drives, no cables, not mouse, no power supply given that the device lasts all day. It's all the tech you need for school, college and university.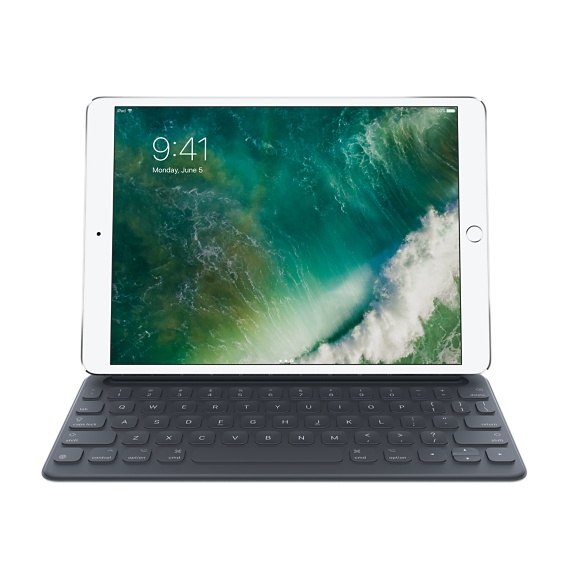 These and plenty of other reasons makes iPad Pro the go to tablet for Education. What else do you think the iPad Pro can offer. Do share with us here.
Tech Wise
We leave you with the techie bits that we like about the iPad Pro
20% bigger display at 10.5-inch when compared to 9.7-inch.
40% smaller bezel making the device not much bigger than the iPad Pro 9.7
slightly thinner and weighs the same (WiFi only model).
new 64-bit A10X Fusion chip is 30% faster
new graphics is 40% faster
Improved Retina Display is  brighter
ProMotion display technology delivers silky smooth refresh rates up to 120Hz