The new Microsoft Surface Laptop, compared to the Surface Book is Microsoft's first non-convertible laptop with touchscreen and a lower entry price with an eye on the education sector.
Now available on Microsoft's Online Store and other online retailers, launched just before the new fifth generation Surface Pro, the new Surface Laptop and Surface Pro are two devices that are offered to eligible students, faculty or staff at universities and colleges at a special reduced rate.
It may not be the most affordable when compared to the Surface Pro (5), the entry level Core m3 Surface Pro is at least 20% cheaper than the Surface Laptop granted that you only get a slate, keyboard and stylus are optional extras. The Surface Laptop on the other hand is your conventional laptop starting with the seventh generation Intel Core i5 processor, complete with touchscreen, keyboard and trackpad.
What is the Surface Laptop
Designed to run Windows 10 S, a limited Windows Operating System that will only run apps vetted by Microsoft and made available on their Store, the laptop is Microsoft first attempted with such an operating system. This will hopefully encourage more developers to produce apps for the platform which is a way behind compared to other app stores (Google and iOS). Unfortunately, you won't be able to install and run the conventional 32-bit or 64-bit desktop applications outside of the Store. However, for early adopters, you can still switch to Windows 10 Pro for free until the end of 2017. This is not completely a hindrance as for some people, ultra-light laptops are designed for just that, light computing which the device is more than capable of.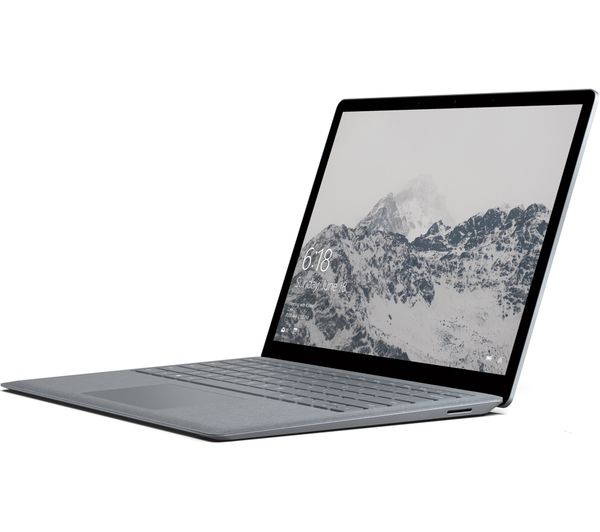 Key features of the device includes luxurious Alcantara fabric-covered keyboard, ultra-thin and light design, seventh generation Intel Core processor and stunning razor-sharp and vibrant 13.5-inch PixelSense Display with touch capable and near edge-to-edge screen thanks to the ultra-thin bezel. We are unsure of the Alcantara fabric-covered keyboard, available in four different colours but to us, this is more of Microsoft's way of differentiating from another brushed grey, gold or silver metal chassis which are very common these days. Microsoft takes this further with matching keyboard and chassis in Platinum, Graphite Gold, Burgundy or Cobalt Blue breaking all norms. Although, the faster Intel Core i7 processor option is only available in Platinum.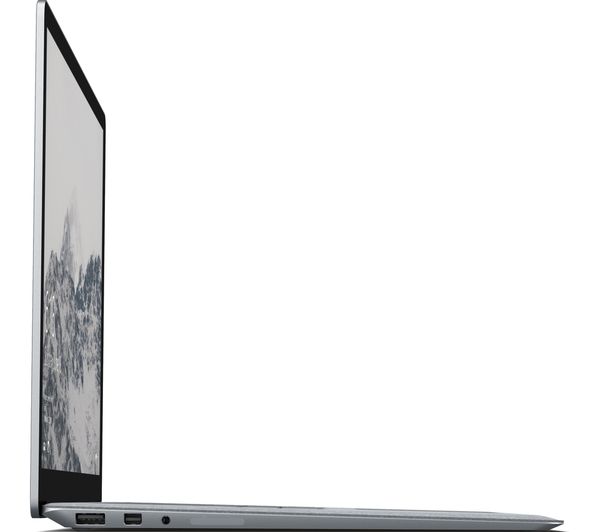 You have a choice of either Intel Core i5 or Intel Core i7 processor with the later complemented by the Iris Plus Grahics for better 3D and gaming support, 4GB, 8GB or 16GB memory and 128GB, 256GB or 512GB storage. Weighing only 1.25kg (2.76 pounds) it is lightweight and super slim allowing it to slip into any bag. The soft and durable fabric treatment offers comfortable typing experienc with plenty of palm rest, responsive keyboard and large trackpad. For audio, Surface Laptop uses the immersive Dolby Audio Premium processor. Finally, sticking to the 3:2 ratio for display, the Surface Laptop has a 13.5-inch PixelSense Display at 2256 x 1504 (201PPI) resolution, that pumps out 3.4 million pixels. Apart from touch, it also supports Surface Pen and is fronted with Corning Gorilla Glass for durability.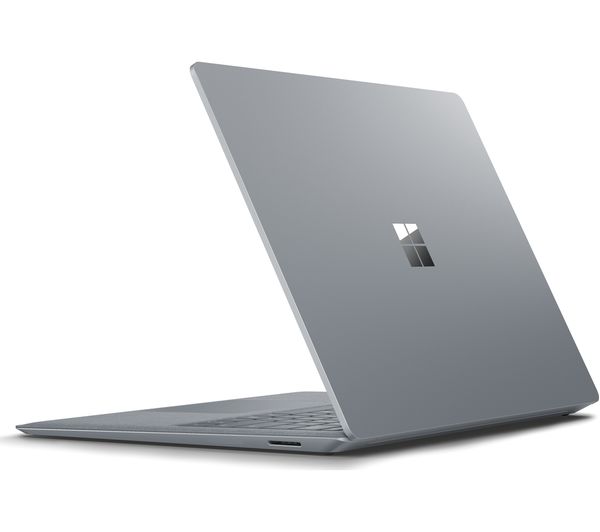 Microsoft claims up to 14.5 hours of video playback per charge, which is good but not the best for laptop in its class. The 720p HD front camera can be used for video chats and Windows Hello face sign-in. And if you must know, the laptop includes a USB 3.0 port, headset jack, mini DisplayPort, 3.5 mm audio jack and Surface Connect compatibility (able to connect with Surface Dial for off-screen interaction). Wireless connectivity is offered in the form of WiFi 802.11ac and Bluetooth 4.0LE. There is a physical button for volume and one for power and it has an embedded ambient light sensor.
8 Surface Laptop Alternatives – 12 and 13 inch
The media likes to point out that it is a device made to compete with Apple's MacBook and MacBook Air. We like to think that there are other, more capable options out there, so let's take a look our line-up when considering the Surface Laptop. Our main selection criteria are powerful Core i5 or i7 processors, 12 or 13-inch display in a sleek uncompromising ultra slim package.
BONUS: Porsche Design BOOK ONE 2-in-1 Laptop – TOUCHSCREEN
Now let's take a closer look at how these alternatives compare with the Microsoft Surface Laptop.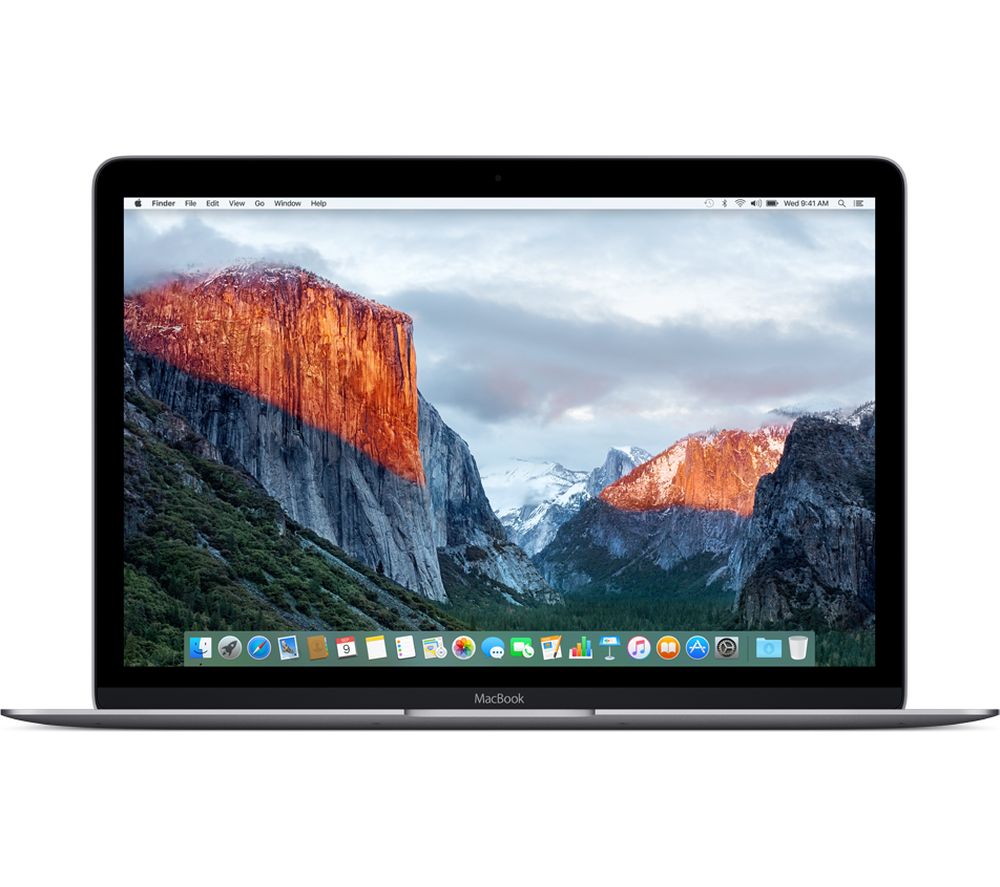 Ultra-portable and ultra-compact premium design
12-inch LED Backlit display with IPS technology 2304 x 1440 (226PPI) resolution 16:0 – SMALLER DISPLAY
1.3GHz dual-core Intel Core i5 Turbo Boost up to 3.2GHz or 1.4GHz dual-core Intel Core i7 Turbo Boost to 3.6GHz
8GB configurable to 16GB memory, 256GB/512GB PCIe-based onboard SSD
Up to 10/12 hours (Web/Video)

Weight:

2.03 pounds (0.92 kg) – LIGHTER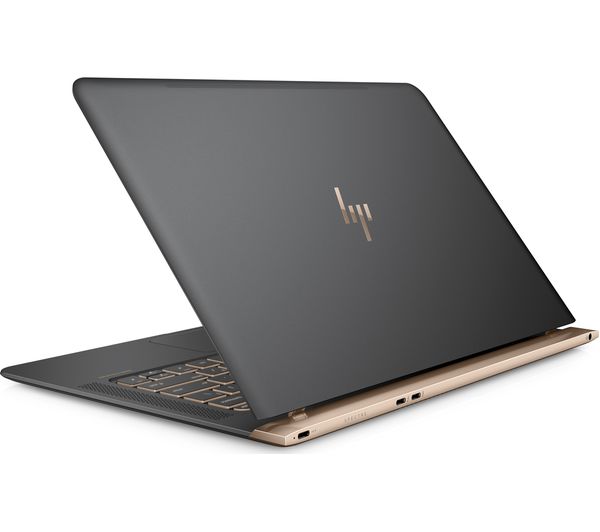 Premium design with powerful processing
13.3-inch IPS WLED 1920 x 1080 Touch enabled Display with Corning Gorilla Glass – LOWER RESOLUTION
Intel® Core™ i5-7200U (2.5GHz / 3.1GHz) Processor / i7-7500U (2.7GHz / 3.1GHz) Processor
RAM:  8GB / Storage: 256GB SSD or RAM: 8GB / Storage: 512GB SSD
Up to 8 hours battery life
Weight: 1.11kg – LIGHTER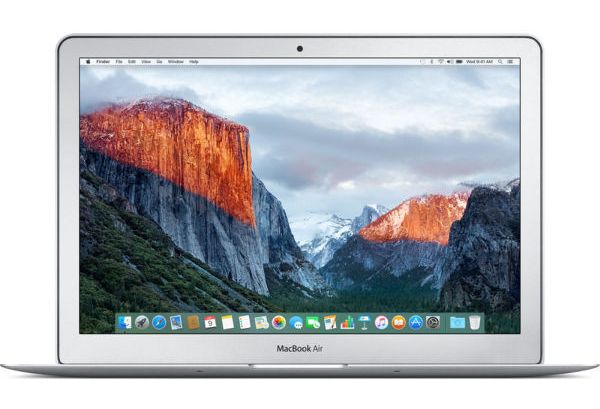 The original pioneer in premium, super slim ultra portable
13.3-inch LED-backlit glossy 16:10 display 1440 by 900 resolution – LOWER RESOLUTION
1.8GHz dual-core Intel Core i5, Turbo Boost up to 2.9GHz configurable to 2.2GHz dual-core Intel Core i7 Turbo Boost up to 3.2GHz
RAM: 8GB / Storage: 128GB / 256GB configurable to 512GB SSD
Up to 12 hours battery life
Weight: 1.35 kg (2.96 pounds) – HEAVIER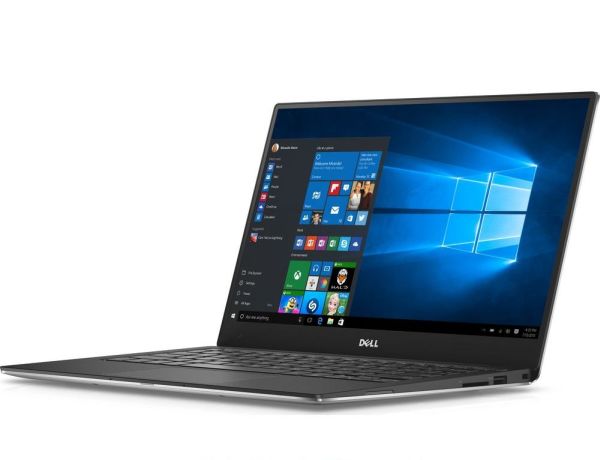 InfinityEdge display with near zero bezel
13.3″ Full HD 1920 x 1080 LED or 13.3″ QHD 3200 x 1800 touchscreen LED Display – HIGHER RESOLUTION
Intel Core i5-7200U 2.5GHz / 3.1GHz (TurboBoost) or Intel Core i7-7500U 2.7 GHz / 3.5 GHz (TurboBoost) processor
8GB memory/256GB SSD or 16GB memory/512GB SSD
Up to 18 hours of battery life – LONGEST BATTERY LIFE
Weight: 1.2kg – LIGHTER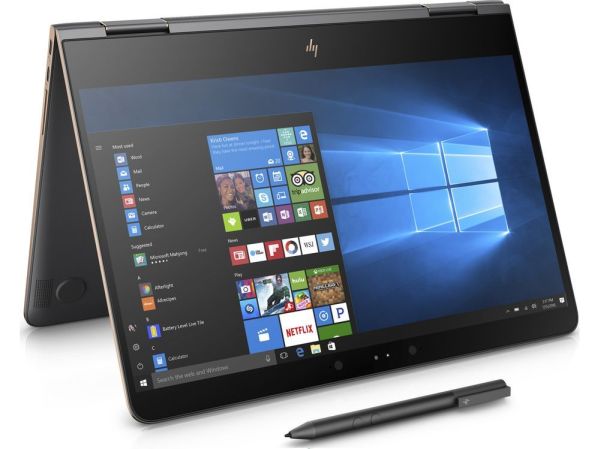 Premium design with powerful processors and big storage options, stylus thrown in
13.3-inch Full HD 1920 x 1080 touchscreen or 13.3-inch 4K 3840 x 2160 touchscreen display – HIGHER RESOLUTION
Intel Core i5-7200U 2.5GHz / 3.1GHz or Intel Core i7-7500U 2.7GHz / 3.5GHz processor
8GB/16GB memory and 256GB/512GB/1TB SSD – BIGGER STORAGE
Up to 16 hours of battery life – BETTER BATTERY LIFE
Includes stylus and sleeve
Weight: 1.32kg – SLIGHTLY HEAVIER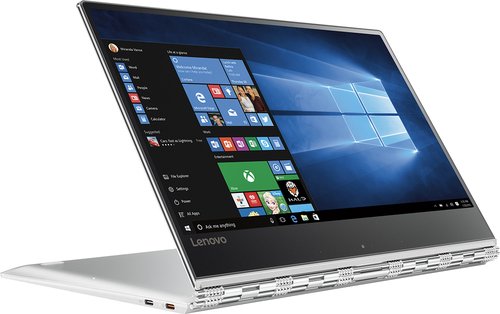 Bigger nearly 14-inch display with 7th generation processors and JBL speakers using Dolby Audio Premium sound processor
13.9-inch IPS 4K 3480 x 2160 touchscreen – HIGHER RESOLUTION, BIGGER DISPLAY
Intel® Core™ i5-7200U 2.5GHz / 3.1GHz or i7-7500U 2.7GHz / 3.5GHz Processor
RAM: 8GB or 16GB / Storage: 256GB or 512GB SSD
Up to 9 hours battery life
Weight: 1.38kg – SLIGHTLY HEAVIER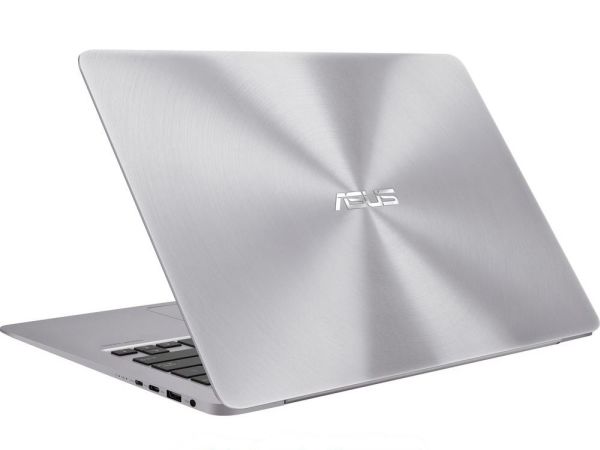 Premium design in beautiful aluminium chassis and powerful processor options but no touchscreen
13.3-inch LED backlit QHD+ 3200 x 1800 display – HIGHER RESOLUTION
Intel® Core™ i5-6200U 2.3GHz / 2.8GHz or Core i7-7500U 2.7GHz / 3.5GHz Processor
RAM: 8GB / Storage: 256GB SSD or RAM: 8GB /Storage: 512GB SSD
Up to 12 hours battery life
Weight: 1.2kg – LIGHTER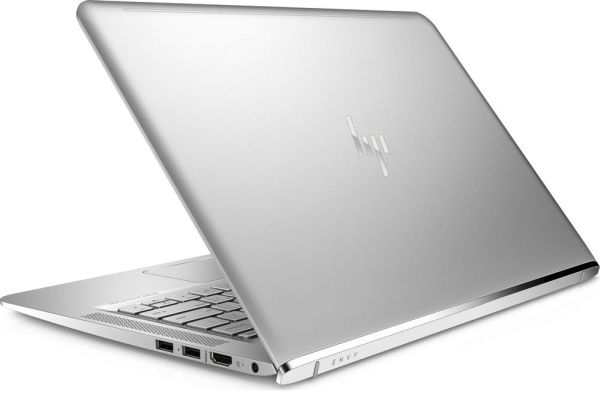 Powerful processor and bigger storage options, edge to edge touch display, Bang & Olufsen sound
13.3-inch QHD+ touchscreen 3200 x 1800 display – HIGHER RESOLUTION
Intel Core i5-72500U 2.5GHz / 3.1GHz or Core i7-7500U
8GB/16GB memory and 256GB/512GB/1TB SSD – BIGGER STORAGE
Up to 12 hours of battery life
Weight: 1.39kg – SLIGHTLY HEAVIER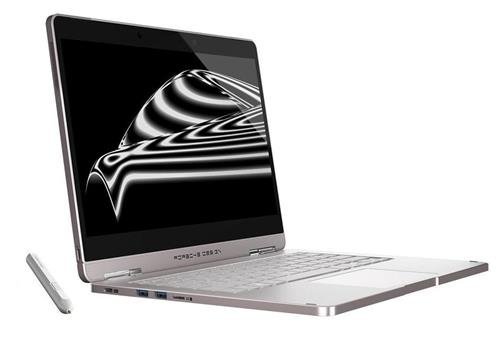 • 13.3-inch QHD+ touchscreen • Intel Core i7-7500U • 16GB memory/512GB SSD • Windows 10 Pro • Up to 14 hours battery life • Includes BOOK ONE Pen