I have always been a firm believer that each of our brains are highly individual; that we each have highly personalised skills and abilities that more suited for some fields of study and expertise compared to others. Having said that, it is also a well-documented and researched fact that anyone can achieve whatever they want to, if they put their minds to it (Find out more about: Learning mindsets ; Mindset: The new psychology of success—By Carol Dweck (2007) Mindset: How you can fulfil your potential—By Carol Dweck (2012))
Learning efficiently however, may come more naturally to some compared to others, while this does mean that those for whom an organised system of learning pays off early on with straight-A grades, 4.0 GPAs and outstanding academic achievement, it is by no means a 'closed' science. It is highly possible and in fact very probable to learn 'how to learn'; what it does take is consistency, determination and discipline to put in to practise all that you learn.
Here in this post, we list some of the best instructional books on successful learning and achieving academically. The books are broadly divided in to 3 groups: the first are a couple of books aimed at teachers but are excellent resources to help students understand how to learn more effectively, the second is a list aimed at college students (although many have been recommended to older high school students) and the third list is specifically for high school students.
How to Teach – How to Learn
While it is often difficult for teachers of all stages to consider how it is that students learn, between having to complete teaching their syllabus, mark essays, assignments, set exams, tutor, and mentor; teachers are often passionate about what they teach and they do try to incorporate tips and tricks in order to make their subjects more fun and appealing.
Many are already reminded of their responsibility to students in that, student achievement is often used as a direct measure of how successful their teaching is. These books are aimed at teachers, outlining strategies that teachers can incorporate in to their lessons to help their students learn more effectively and efficiently,
A student reading these books will perhaps gain an idea as to how a teacher works to prepare for their lesson and how they themselves can put in to practise these strategies.
Teach Students How to Learn: Strategies You Can Incorporate Into Any Course to Improve Student Metacognition, Study Skills, and Motivation
by Saundra Yancy McGuire (Author), Thomas Angelo (Foreword), Stephanie McGuire (Contributor)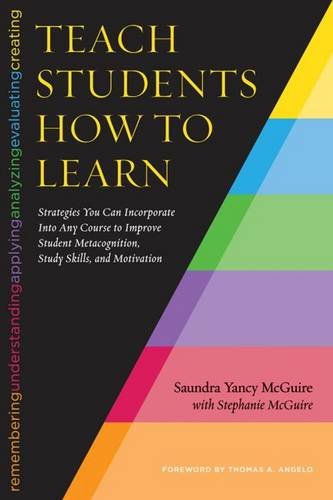 How Learning Works: Seven Research-Based Principles for Smart Teaching 1st Edition
by Susan A. Ambrose (Author), Michael W. Bridges (Author), Michele DiPietro (Author), Marsha C. Lovett (Author), Marie K. Norman  (Author), & 1 more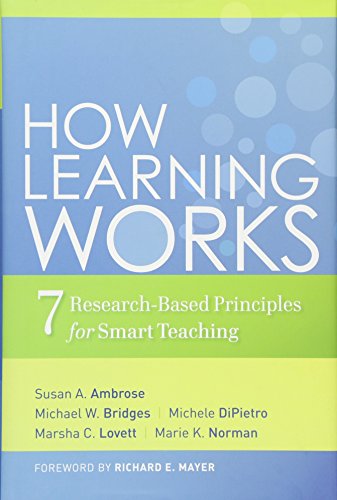 Academic Achievement at College/University
These books are aimed at college and university level students, many of whom are embarking on a journey of both independent study and independent living. Each of them provides a focussed method to studying more efficiently.
Some are more general in nature, improving memory, increasing reading speed, while others focus specifically at skills and how they relate to college life. Students in their final years of high school would also benefit from reading a range of these books, to prepare for college.
10 Steps to Earning Awesome Grades (While Studying Less)
by Thomas Frank  (Author)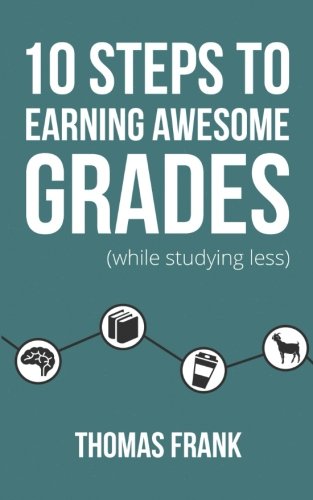 Make It Stick: The Science of Successful Learning 1st Edition
by Peter C. Brown  (Author), Henry L. Roediger III (Author), Mark A. McDaniel  (Author)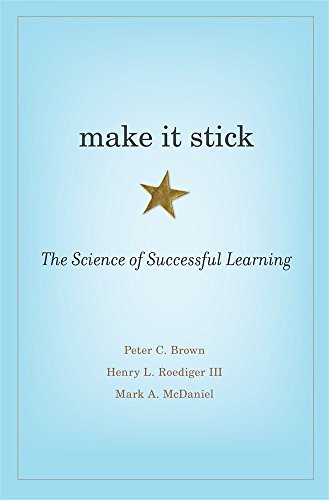 How to Become a Straight-A Student: The Unconventional Strategies Real College Students Use to Score High While Studying Less Paperback – December 26, 2006
by Cal Newport  (Author)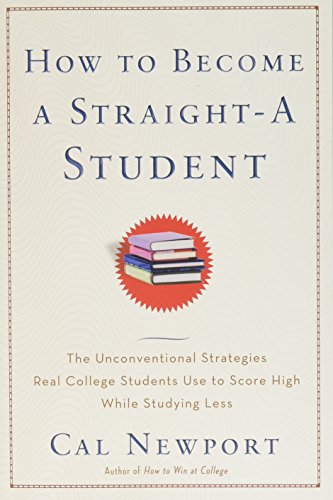 How We Learn: The Surprising Truth About When, Where, and Why It Happens – June 9, 2015
by Benedict Carey  (Author)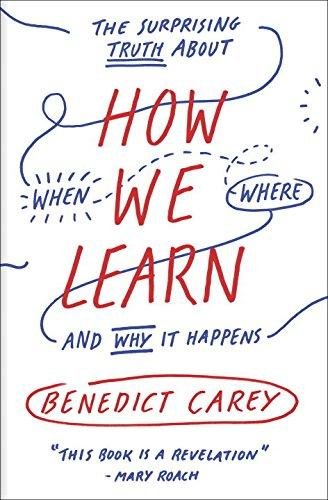 How to Win at College: Surprising Secrets for Success from the Country's Top Students – April 12, 2005
by Cal Newport  (Author)
College Rules! How to Study, Survive, and Succeed in College 4th ed. Edition
by Sherrie Nist-Olejnik (Author), Jodi Patrick Holschuh (Author)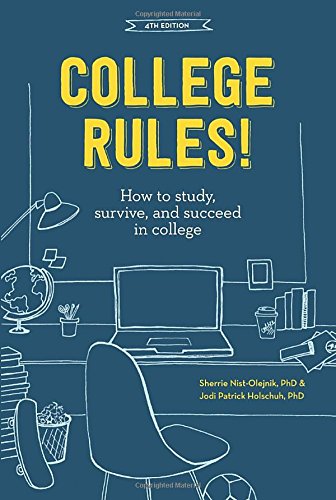 The Manual: A Guide to the Ultimate Study Method (Second Edition)Revised, Updated Edition
by Rod Bremer  (Author)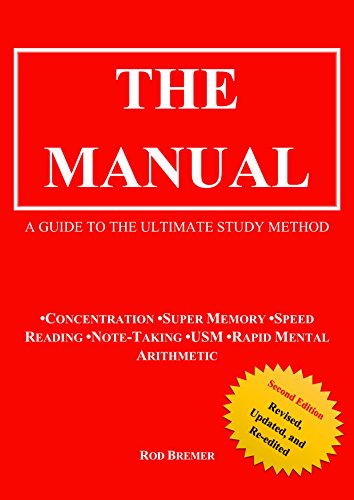 Accelerated Learning: How To Learn Any Skill Or Subject, Double Your Reading Speed Paperback – February 7, 2017
by James Horton  (Author)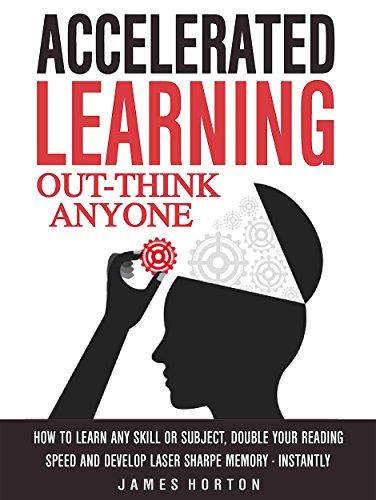 Academic Achievement at High School
High school is not just an extension to middle and junior school, everyone knows that. Beyond what goes on in the hallways and corridors of school, the cliques and social groups, sporting and extra curricular activities, high school really requires that you navigate the social aspects, while both creating an image for yourself and work out emotionally, physically and mentally who you are; and if that weren't all, you're also expected to do well academically.
While these books are aimed primarily at the learning side of things in high school, a couple of them include ways to manoeuvre through the dense jungles of high school. These may be helpful, not just for students, but also for parents, to better understand and support their not-quite-adult but also no-longer-child teen.
The Everything Guide to Study Skills: Strategies, tips, and tools you need to succeed in school! Paperback – July 18, 2011
by Cynthia C Muchnick (Author)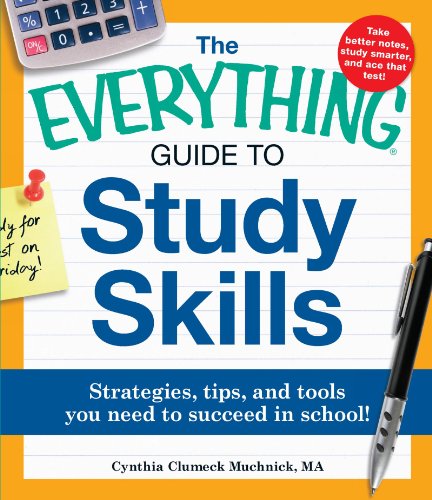 Smart but Scattered Teens: The "Executive Skills" Program for Helping Teens Reach Their Potential Paperback – December 17, 2012
by Richard Guare PhD (Author), Peg Dawson EdD (Author), & 1 more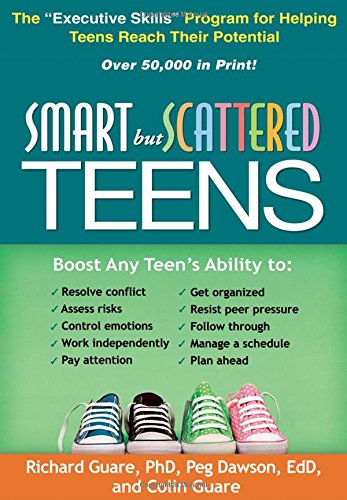 How to Be a High School Superstar: A Revolutionary Plan to Get into College by Standing Out (Without Burning Out) Paperback – July 27, 2010
by Cal Newport  (Author)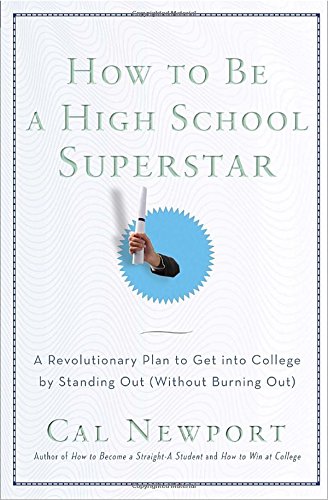 The Secrets of Top Students: Tips, Tools, and Techniques for Acing High School and College
by Stefanie Weisman  (Author)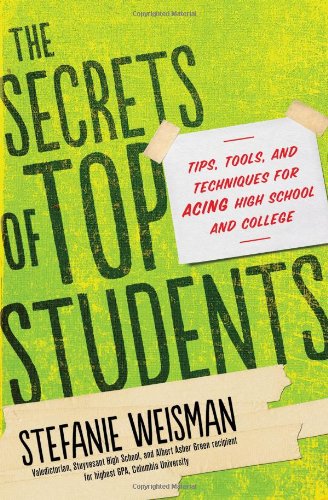 What Smart Students Know: Maximum Grades. Optimum Learning. Minimum Time. Paperback – July 27, 1993
by Adam Robinson  (Author)
The High School Survival Guide: Your Roadmap to Studying, Socializing & Succeeding Paperback – September 13, 2016
by Jessica Holsman  (Author)