When it come to Chromebook, you can't go wrong with these offerings from tech companies that have been at it since the beginning of the browser based laptops.
ASUS, Acer, Lenovo, Samsung and HP have been at it since Google first introduced the Operating System. Now producing their third, fourth or even fifth generation devices, it meant the laptop is definitely here to stay and even more so in education. Google has an entire portal set up for this called Google for Education with plenty of case studies, training and resources to successfully implement Chromebooks in an education environment.
Benefits of Chromebooks in Schools, Colleges and Higher Education
There are many great benefits of going with Chromebook as the chosen mobile device for your 1:1 access strategy in education establishments. Here in our list of greats, we look at 8 key areas that will have the highest impact not only to students and parents but to school teachers, administrators as well as system and network managers:
Chromebooks are affordable and cheaper than your standard laptops which is great for parents to lower the cost of ownership, especially for medium to large families if their school decides to go down the 1:1 route encouraging Bring Your Own Devices.
For a small school, a bank of Chromebooks to share between classes is also cheaper to procure given the price tags on these are at least 60% cheaper than your standard laptops.
Built for sharing, caches of Chromebooks can be deployed in large schools to share between classes or within departments as the OS itself is designed for sharing. Students just need to pick up a device and log in to access their personalised profile and secure learning environment.
Network administrators and system managers can access a great number or tools and utilities to help them manager the devices on the network. They can create user groups and apply policies, apps, customised user features and settings for different sets of users e.g. student year group, subject or teaching staff. It also lets the schools administration track the devices and usage reports. Network settings such as proxy for safe browsing and firewalls can also be delivered to the managed devices remotely, keeping everyone safe.
Schools can keep the cost of maintenance down as there are no licensing fee to pay to keep the Operating System and Google apps up to date. Unlike some licenses for proprietary platforms, schools have an ongoing cost based number of devices or users, which can add up and take a large chunk of the annual budget. Use of G Suite for Education is free of charge and offers everything you would need such as Classroom, Gmail, Drive, Calendar, Vault, Docs, Sheets, Forms, Sliders, Sites, Hangouts and more.
For teachers, the Classroom app lets you create, share, mark assignments and track their progress online. This not only helps you save time but to streamline your class, keeping classes organised and improve communication with students. Create lessons, distribute assignments, send feedback and more. For students, the app lets them see everyone in one place to better keep on top of their work and collaborate easily.
Parents too can take a pro-active step in their children's education too. Parents can be set up to receive direct communications from the school's administration. They can also see their child's achievements and access online resources shared with them.
There is a great choice of hardware available in the market right now from tech's biggest players. Not only are they cheap to own, but from the different manufacturers, comes in choice of design, colours and profile. You can get a convertible, touch enabled, stylus option or ruggedised with different screen sizes specifications. We list the best of these Chromebooks below.
We would love to hear from you how your school or you personally have benefited from using Chromebook in an education context. If you are senior management in schools or network managers looking to put a business case, start with Google for Education IT Guide that takes you through the stages from Planning to Deploying and Support.
Top 5 Best Chromebooks for Schools
Ruggedized and Water Resistant Design with reinforced rubber guards, easy grip handles, spill resistant keyboard and 180 Degree hinge
Asus Chromebook C202, featured 180-degree hinge, spill-resistant keyboards, and reinforced rubber wrapped frames which is suitable for intense usage by students both inside and outside the classroom. With its durability and ruggedness, we can minimize downtime and creates more learning time. Asus Chromebook C202 is high durable and with its spill-resistant keyboard and reinforced rubber wrapped frames great yet still packs the same high specification and quality you come to expect from ASUS. Apps from Google and other third party apps lets you open and edit MS Office files for free. Use Embedded QuickOffice editor and Google Docs or download Microsoft Office Online (an online version of Microsoft Office) for free and start editing your documents.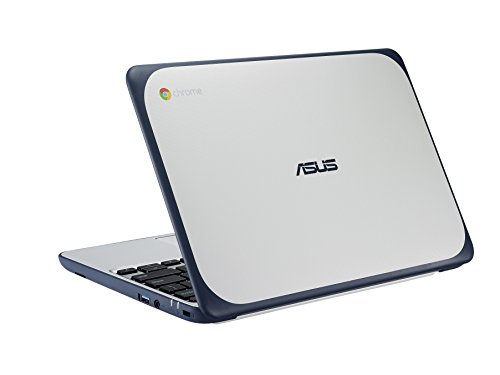 What You Need to Know
Display: 11.6 inches HD 1366×768 Anti-Glare Display,
CPU:  Intel Celeron N3060 Processor (2M Cache, up to 2.48 GHz)
Memory: 4 GB –

MORE MEMORY

Storage: 16 GB flash
Battery Life: 10 hours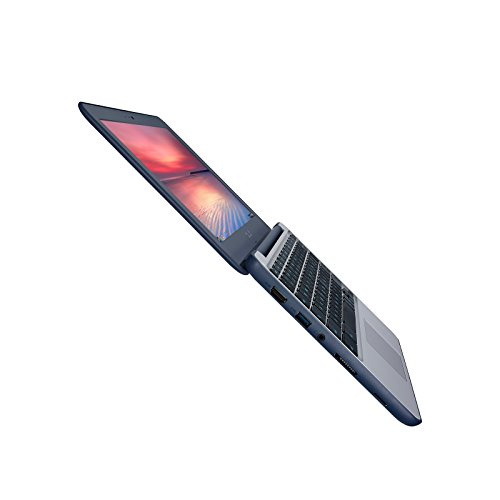 ---
Intel Celeron N2840 Dual-Core Processor,2 GB RAM,16 GB Solid State Drive,Chrome, White
Acer Chromebook 11 has slim design with a premium aluminium top cover imprinted using Acer nano-imprint technology offering a unique textured metallic finish. It also has fast wireless connection for zippy network and Internet access. It also has long battery life that enables you to do all your work outside without having to worry that you'll run out of power. The 11.6 inch HD display is based on IPS  technology with anti-glare allowing you to work under the sunlight. The built-in web cam with High Dynamic Range (HRD) imaging is also handy in delivering clear, bright images for video calls.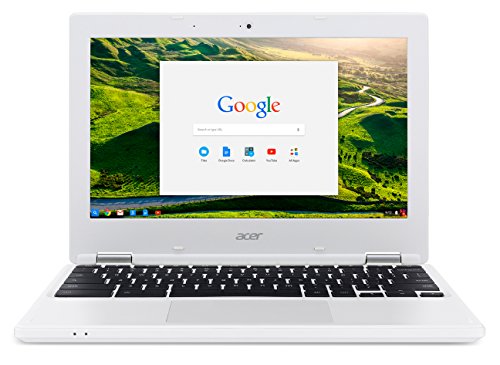 What You Need to Know
Display: 11.6-inch HD IPS anti-glare 1366 x 768 resolution
Cpu: Intel Celeron N2840 2.16 GHz processor (2.58 GHz Turbo Boost), 1MB cache
Memory:  2 GB DDR3L SDRAM
Storage: 16 GB internal flash
Battery Life: Up to 9 hours battery life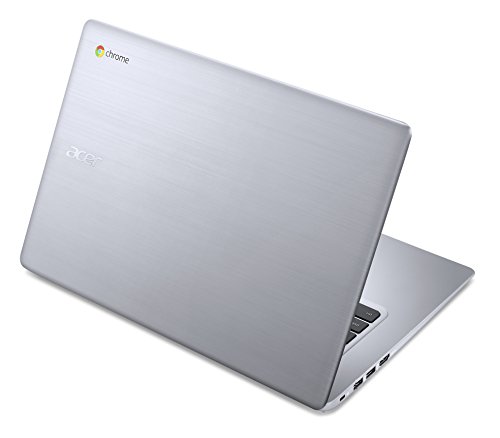 ---
Intel N3050 2.16GHz 4GB RAM 16GB SSD Drive Bluetooth 4.1 HDMI WiFi Chrome

Lenovo chromebook has up to 10 hours battery life which allows you to work outside without having to worry that you'll run out of power while at school, university or others. Large memories and hard disk size allows you to keep a lot of notes, documents, videos and games. The best thing about this is it has long battery life which is up to 10 hours, and also it's very light, only 2.8 lbs. Another good thing about this chromebook is it has high resolution, and big memory that makes it possible for you to have everything you need in one notebook.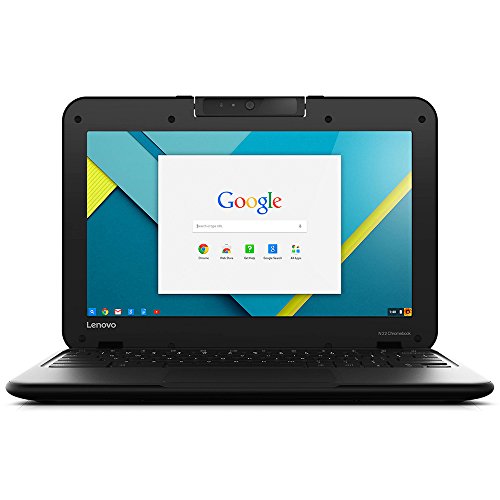 What You Need to Know
Display: 11.6 inches HD 1366 x 768 Screen Resolution
Cpu: Intel Celeron N3050 1.6GHz Dual-Core
Memory: 4 GB –

MORE MEMORY

Storage: 16 GB internal flash
Battery Life: Up to 10 Hours battery life
---
Based on Rockchip processor, 4 GB, 16GB SSD, available in different colour combinations.

Asus C201 Chromebook has spacious touchpad which makes it effortless to navigate and control. It comes with high speed wireless connectivity, a huge 4GB memory and long battery life, the longest in our line-up. It does not stop there, the Asus C201 Chromebook's HD displays pumps out vivid high definition images and it's well-priced to compete with other Chromebooks listed here.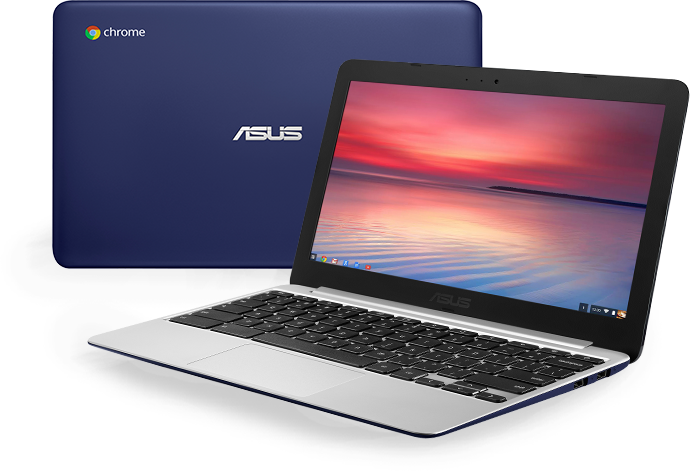 What You Need to Know
Display: 11.6 inches 1366 by 768 glossy HD display for vivid high definition image quality
Cpu: Rockchip 1.8GHz processor
Computer Memory Size:  4 GB –

MORE MEMORY

Storage: 16 GB with built-in SD card reader capable of supporting up to 128GB of extra storage
Battery Life: Up to 13 hours battery life (longest battery life from all the chromebook on the list)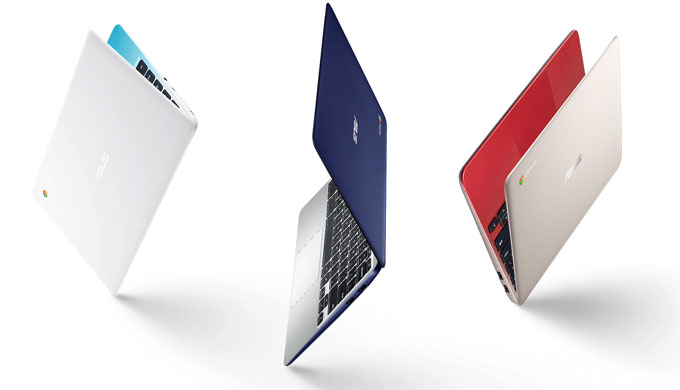 ---
Third generation Chromebook from Samsung with 4 GB RAM, 16GB SSD in Black
This Samsung Chromebook has battery life up to 11 hours which is more than enough for you to use it outdoor or during presentation. Its design is also slim, light and safe. With its water-resistant keyboard, you can use it without worrying that you will accidentally breaking the system because of a spill. Long battery life, huge memories, slim & light design with spill resistant feature makes it safe for you and your kids. Samsung also boast of its long run battery that can retain most of its capacity even after 3 years' of use.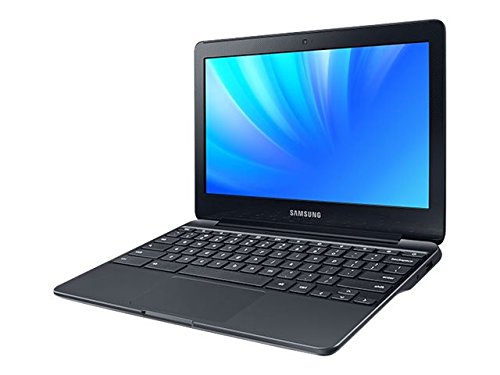 What You Need to Know
Display: 11.6 inches HD Anti-Reflective LED Display (1366 x 768) Display with Image Enhancer
Cpu: Intel Celeron N3050 processor 1.6GHz with Turbo Boost to 2.16GHz
Memory: 4GB –

MORE MEMORY

Storage: 16GB internal flash
Battery Life: 11 hours battery life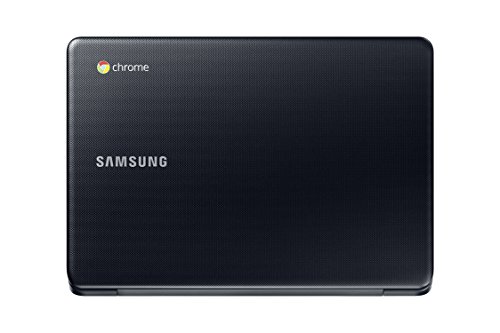 ---
4 GB RAM, 16 GB storage with option of 32GB flash storage, Intel HD Graphics
HP has been producing chromebooks since the very beginning. Now in its fourth generation, the HP Chromebook 11 G4 is a slim design with huge memory and long battery life. With all its features, you're going to be able to work outside your home or office without having to worry that you'll run out of power. With its slim design, you can also bring it easily with you anywhere you go.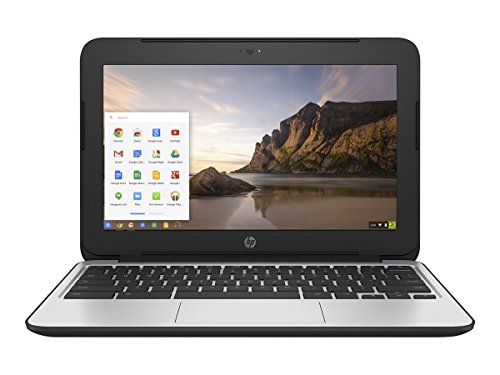 What You Need to Know
Display Size: 11.6 inches SVA WLED anti-glare (1366 x 768)
Cpu: Intel® Celeron® N2840 with Intel HD Graphics (2.16 GHz, Turbo Boost up to 2.58 GHz, 1 MB cache, 2 cores)
Memory: 4 GB –

MORE MEMORY

Storage: 16GB / 32GB internal flash
Battery Life: 11 hours between charge
---