Lightning interface offers high resolution audio quality with the right headset. Here are five of the best premium lightning headphones with High Resolution (Hi-Res) audio capability.

Like it or not, Lightning port is here to stay. Apple is unlikely to bring back the 3.5mm socket. You will probably see this being dropped for the next generation iPad Air, iPad Pro and iPad Mini.
Why Lightning Headphones – Why should you want one?
So here are your options if you want better sound quality and to take advantage of the Lightning interface. These headphones look like your typical headset except they have a Lightning connector instead of a 3.5mm jack. Some lightning headphones come with integrated digital to analogue converters (DAC) and amplifiers so the sound signal passing through the Lightning port to the headphones are digital eliminating any interference you get with analogue signals and conventional headphones. So for the purist out there who wants studio quality music to meet their audiophile standards, only wired lightning headphone with Hi-Res audio would do. Go beyond 16-bit CD Quality audio with your 3.5mm jack headphone to 24-bit Hi-Res audio.
Top 5 Best Premium Lightning Headphones with High Resolution Audio for iPhone and iPad
BONUS: Sony MDR1ADAC Hi-Res DAC/Amplifier-Integrated Over-Ear Headphones – HI-RES
Now for a closer look.
Available in 4 attractive colours with equally attractive sounding names; stormy black (below), cloudy white, elegant nude and rose pink, the Danish company who estalished its name in Bluetooth speakers have an impressive lightning-powered headphone with adjustable active noise cancellation they call CityMix. The headphone works with iPhone and iPad, with a four button remote that lets you access CityMix feature, activate hush function, play, pause, make and take calls or control the volume.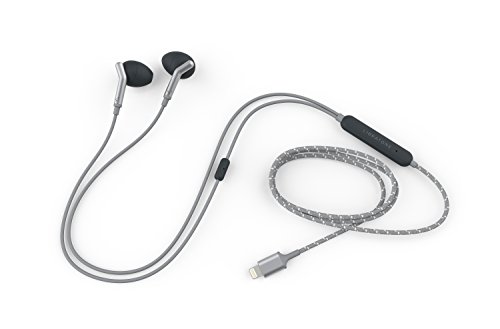 You can set up and control any of your Libratone product by downloading the free companion app from Google Play or Apple App Store. The headphones come with interchangeable buds in four different sizes for seamless and snug fit. The award winning cutting edge design and Active Noise Cancellation function put this on the top of our lightning headphone list.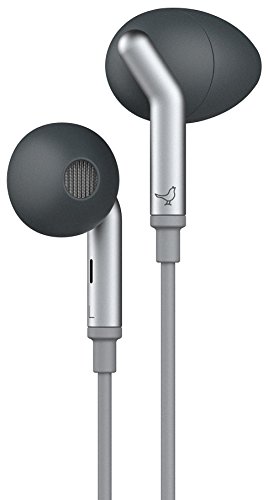 ---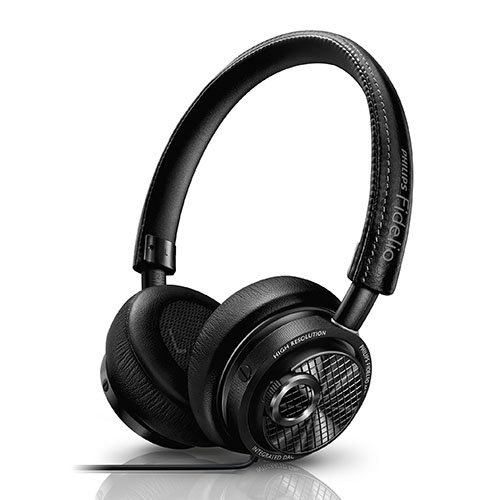 If you are a purist and wasts High Resolution Audio (Hi-Res) music playback then the Fidelio M2L is one to deliver that. The headphone has a retro look with its stitched leather head band and soft leather covered ear cushion. The sound output is delivered by a pair of 40-mm neodymium drivers and together with the integrated Digital to Analogue Converter (24bit 48kHz) pumps out pure authentic sound complete with Philips signature Bass Reflex System offering an all round, clear, dynamic and balanced bass. Here is a premium headphone with stylish aluminium finish that complements the leather and designed for ergonomics and comfort with use of deluxe memory form.
---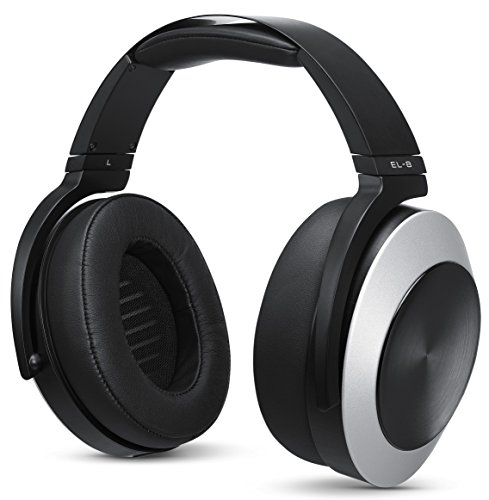 Another premium headset with built-in DAC and Amplifier with Digital Signal Processor offering 24-bit sound quality, the Audeze LE-8 Titanium Over-Ear headphone uses planar magnetic technology to deliver clear and accurate sound. The diaphragm is said to be thinner than a human hair and is near weightless and is three times larger than than the typical headphones to reduce distortion, increase response time and offer higher resolution and improved imaging.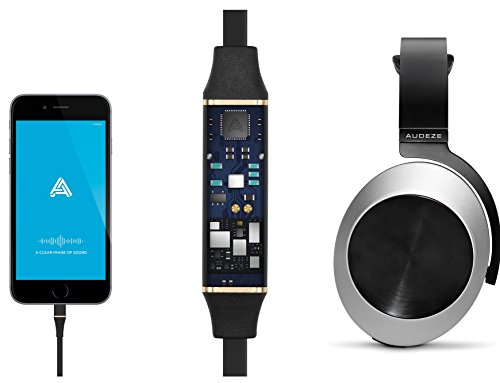 There is so much going on for this headphone and we are not only talking about the premium design by BMW DesignWorks but the many technology patents. Patented Uniforce voice-coil technology delivers a uniform driving force across the entire diaphragm for near zero distortion. Patented Fluxor Magnet Arrays focus the magnetic flux nearly doubling the power driving the diaphragm for even lower distortion and greater accuracy. There is also the Patented Fazor Elements guide internal headphone soundwaves to avoid resonance producing a more accurate waveform.
Audeze claims that its one-of-a-kind CIPHER cable, an inline system-on-a-chip that bypasses the iPhone's internal DAC and amplifier to stream high-resolution audio to their high-quality DAC with DSP to achieve significantly better sound quality.The Cipher cable also features a SIRI-compatible microphone for voice calls and commands. Audeze iOS app offers two preset to personalise your music playback and 10-bank qualiser to change EQ in real time. You can save your favour EQ curve presets with the cable so it remembers your preference when using different devices.
---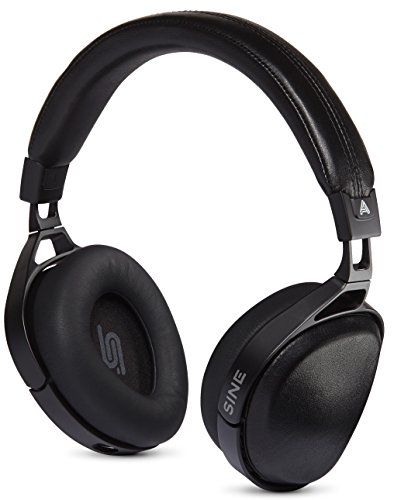 The Audeze SINE On-Ear Planer Magnetic Headphone with integrated Apple Lightning Cable for iPhone and iPad is great for travelling as it is lightweight and folds flat. The headphone is made with modern industrial design, top-quality build and leading planar magnetic technology. Choose the optional CIPHER Lightning cable with integrated DAC/AMP with DSP for High Resolution audio and for accurate sound making. It features an inline system-on-a-chip that drives your music to levels you never dreamed of by bypassing the iPhone's internal DAC and amplifier and streaming high-resolution audio to our high-quality DAC with DSP for significantly better sound quality.The Cipher cable also features a SIRI-compatible microphone for voice calls. It doesn't stop there, you can customise your listening preference with Audeze DSP app and save it on the headphone so it goes with you when you switch devices.
---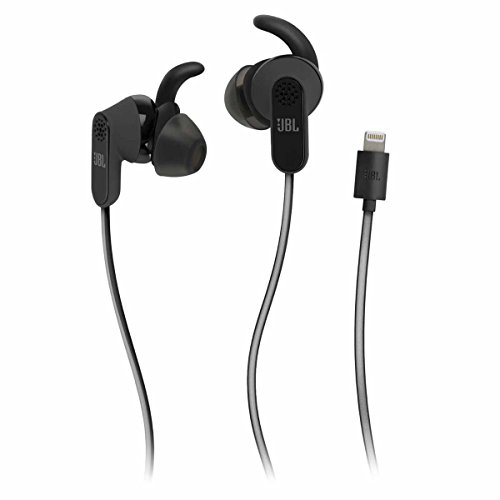 JBL is also one of the early adopters of the lightning connector with their JBL Reflect Aware in-ear headphone. It features adaptive noise control, adjusting the level of environment noise that you hear, in other words, you can decide to shut the outside world out or let a little noise in with the noise cancellation system. While active noise cancellation headsets need batteries, the JBL Reflect Aware gets its power from the lightning port on your device. Designed as  a sports headphone it has reflective cord, sweat proof and water resistant earphones and ergonomic silicon ear tips. Available in blue, black, red or teal.
---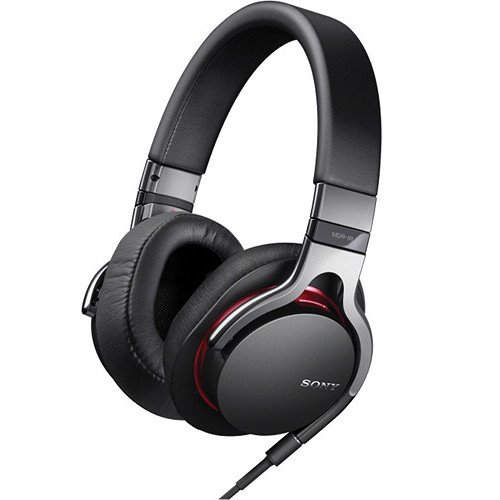 The Sony MDR1ADAC has a Premium DAC that supports full Hi-Res audio: PCM 192kHz/24 bit, DSD 2.8/5.6MHz, Direct Digital Connection for PC, Walkman, Xperia, and Apple devices. The headphone is a 2 in 1 integrated use: Hi-Res Headphones + Headphone DAC and amplifier. Hi-Res audio performance paired with lush, enfolding comfort. The internal battery delivers up to 7.5 hours battery(1), while passive mode can deliver conventional, corded operation without battery. The lightweight and responsive Aluminum Liquid Crystal Polymer Film driver units provide the necessary rigidity and internal loss for wide, balanced and highly accurate sound reproduction (3-100 kHz). The headset is thoughtfully designed with precision machining and placement of silicon rings around every moving axis for smooth and silent ear cup movement.