Now that the dust has settled, both new generation MacBook 12 and new MacBook Pro with Touch Bar are out, we have Apple to thank for that Thunderbolt 3 with USB-C interface. 
Apple has always been an early adopter, while you may argue that the move may cause the need for adapters and cables for your existing gadgets, this is the way of the future. Your next gadget be it hard drive or SSD storage, flash drive, display and card readers will have USB-C connector.
Why Thunderbolt 3 and USB-C port
Thunderbolt 3 is quick, up to 40Gbps of throughput, that is twice that of its predecessor the Thunderbolt 2. USB-C is natural evolution for the popular industry standard USB interface. It is reversible, which means there is no right way up, or wrong way up, just plug it in and it will work. No more fiddling behind your laptop, it does not matter how you plug in.
But integrating the two superior advancements in technology together and you have both ultra-high bandwidth and super versatility in a port that does not take up too much space on the laptop yet offers plenty of flexibility. By that we mean, you can use it for data transfer to your external storage of flash drive, support for up to two 5K displays if you need to hook up to external displays and charge your devices.
But the best part of all, with all the benefits considered above, it is backward compatible with all your existing devices, although a cable or adapter is required for older models. So you can connect your existing USB hard drives, peripherals with USB-A, Micro-B and Mini-B, connect up displays that use HDMI, VGA, DisplayPort or Thunderbolt and of course, all your iOS mobile devices as well as other smartphones, tablets and cameras.
Top 5 Best Portable USB-C External Storage Drives for Mac
BONUS: Samsung T3 Portable SSD – 250GB, 500GB, 1TB, 2TB SSD
OTHERS
Let's take a closer look.
Easily one of the most affordable mobile hard drive with Type-C connnector. The G-Technology G-DRIVE mobile has an aluminium body with a high performing 7200RPM hard drive inside. Out of the box, the drive works with Time Machine with plug-and-play setup on Mac OS. And if you have to, it can easily be reformatted for Windows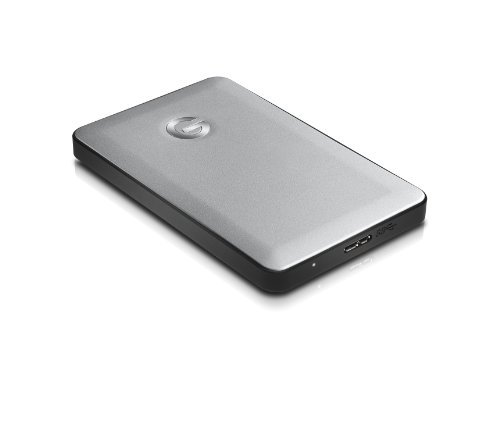 SanDisk Extreme 510 ticks all boxes, compact and small, the drive is pocketable and even has a hook so you can hang this on your bag. And, why would you do that? Only if you have a drive with ruggedised all-terrain durable and IP55 rated water resistant body. But the SanDisk Extreme is not just about looks and function, inside the drive is 480GB of SSD goodness with read speeds of up to 430MB/s and write speeds of up to 400MB/s, perfect combination.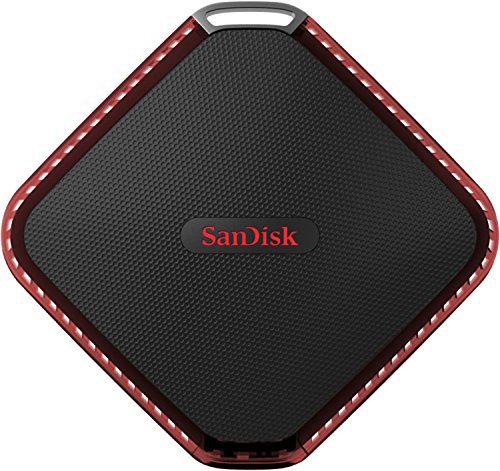 G-Technology G-Drive Slim SSD takes advantage of both the super fast USB-C interface and super fast SSD technology. When you put two supers together, you get ultra fast performance. It does not compromise on size either, you have the option of choosing the 500GB version or 1TB version. The later is more than double the other SSD based portable storage with Type-C connector featured here.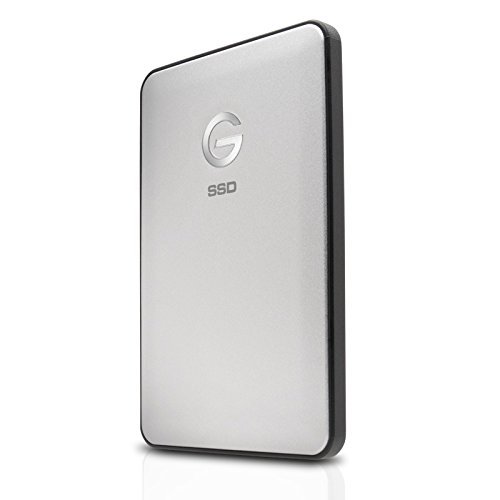 If you are all about size, the LaCie Porsche Design USB-C Mobile offers the best in price storage in a stylish and sleek all-aluminium design. With storage options up to 4TB, you can't go wrong with this. Available in Silver, Gold or Rose Gold to match your MacBook or MacBook Pro.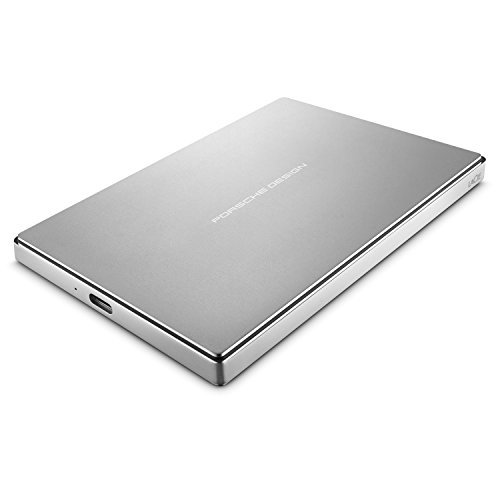 In that iconic bright orange rubber bumper, the LaCie Rugged now comes with USB-C interface to add to a whole hosts of different interfaces it already supports. Based on Hard Disk Drives, you have options of 1TB, 2TB and 4TB. If you love the outdoor or constantly have to travel with your hard disks, LaCie Rugged offers protection for your data from knocks and bumps.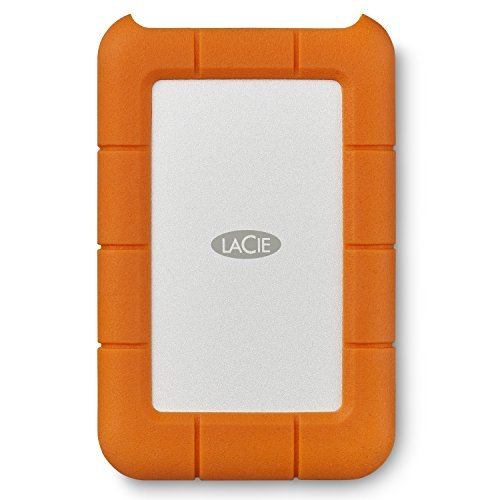 BONUS: Samsung T3 Portable SSD – 250GB, 500GB, 1TB, 2TB

SSD, SHOCK RESISTANT
One of the most popular SSD drive in the market with four different size option and that all important USB 3.1 Type-C interface, the Samsung T3 Portable SSD offers the speed of SSD in a compact form factor. Even the 2TB model fits in the palm. Superfast file transfer speed read/write of up to 450MB/s. It has a metal case and together with its internal frame offers shock-resistant for the chip inside. It can withstand a drop of up to 6.5 feet. It also has built-in AES 256-bit hardware encryption to protect your data. Included is a Type-C to Type-A cable, so you might need to get a separate Type-C to Type-C cable for your new MacBook Pro or MacBook 12.