1. OnePlus 3 5.5-inch FHD Smartphone – 6GB RAM, 64GB ROM
The king of flagship killer, the OnePlus 3 and most recently the OnePlus 3T tops our list. However, since the introduction of the third generation OnePlus phone, their offerings have gone from budget to mid-range and premium in terms of cost. The jump is price is felt between the OnePlus 2 and the OnePlus 3 and now the OnePlus 3T. OnePlus is distancing itself from the new crop of budget smartphones not only from established brands but from new comers to the segment.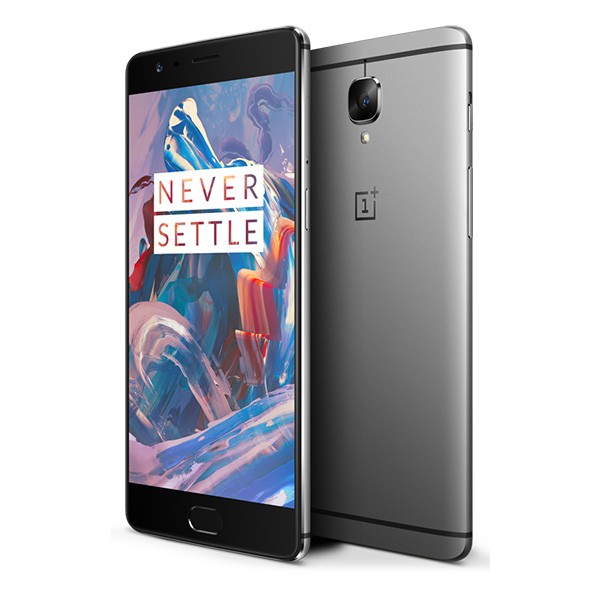 The OnePlus 3 features a Qualcomm Snapdragon 820 Quad Core processor, 6GB of RAM memory and 64GB or UFS2.0 storage. Build quality is way up there with the likes of Apple, Samsung and HTC with its anodized aluminium body. It has a 16MP rear shooter that uses Sony IMX 298 sensor capable of 4K resolution video capture at 30fps and 720p video at 120fps for slow motion. The front shooter is an 8MP camera also with Sony sensor, the IMX179. For the display, OnePlus 3 spots an Optic AMOLED 5.5-inch display with 1080p resolution that's 1920 x 1080 pixel with 401ppi covered by Corning Gorilla Glass 4.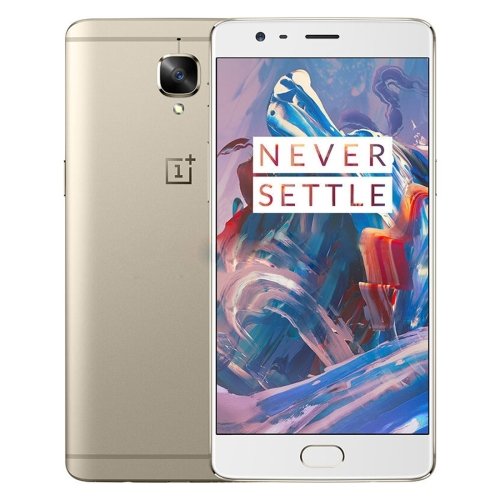 Another notable feature of the OnePlus 3 is Dash Charge support. With its supplied power adapter and cable, it charges the 3000mAh battery super quick at 5Volt 4Amp. The new OnePlus 3T also features the same DASH Charge that promises a full days battery life for 30 minutes charge for an even bigger 3400mAh capacity battery. The OnePlus 3T uses the faster Snapdragon 821 processor and offers an even bigger 128GB storage option. The front facing camera has also received an upgrade to 16MP, this time using Samsung 3P8SP Sensor great for selfies.
CPU: Qualcomm Snapdragon 820 Quad Core, Kryo™: 2x 2.2 GHz, 2x 1.6 GHz processor with Adreno 530 GPU
Memory and Storage: 6GB RAM memory and 64GB UFS 2.0 storage
Notable Features: 5.5-inch Full HD Optic AMOLED display with Corning Gorilla Glass 4 cover, 16MP main camera Sony IMX298 sensor, 8MP front facing camera Sony IMX179 sensor | Fingerprint scanner, Dash Charge, Type-C USB2.0 connector, 3000mAh capacity battery, NFC
Colours: Gold or Grey
ALSO: OnePlus 3T 5.5-inch FHD Smartphone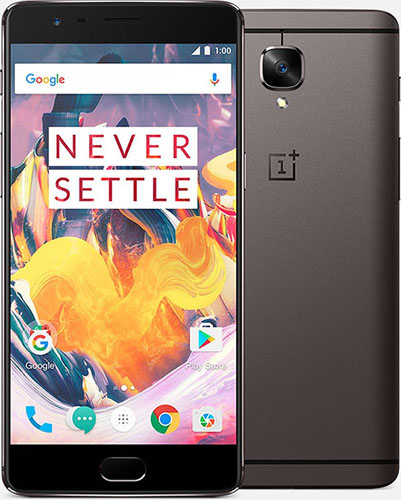 Now aiming for the big boys, OnePlus is going for the likes of Apple and Samsung with its new and faster model, the OnePlus 3T. The new smartphone is available with the faster Qualcomm Snapdragon 821 processor, bigger storage option up to 128GB UFS2.0, higher capacity 3400mAh battery and 16MP front facing camera with Samsung 3P8SP sensor making both front and rear cameras equality capable at capturing 16MP images. If you are looking for performance, software and battery but not willing to fork out for a big name, the One Plus 3 is for you.
---
2. Honor 6X Dual Camera 5.5-inch FHD Smartphone – DUAL CAMERA
Honor 6X is the second smartphone from Honor with dual camera, their first, the Honor 8 also has a dual camera setup similar to that of Huawei P9, flagship phone from the parent company. In the Honor 6X, main optical setup consists of a 12MP lens and a 2MP lens while the front camera spots an 8MP camera. The main cameras are aligned to the middle of the back plate, one on top of the other followed by the fingerprint sensor.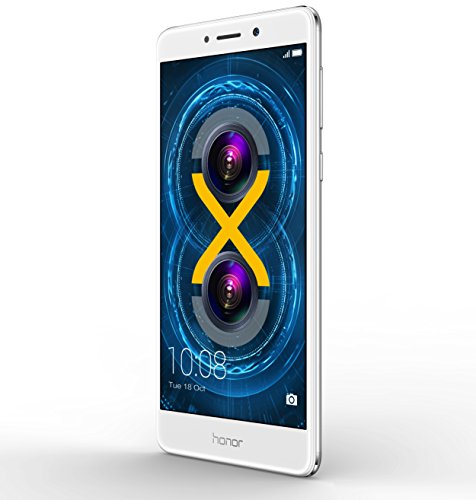 For a budget phone it is no short of useful features such as quick 0.3 second unlocking with the fingerprint sensor, Full HD 5.5-inch screen, huge 3GB memory and 32GB storage and high performing octa-core processor for little money. The appeal factor does not stop there, the Honor 6X has an ergonomic metal frosted metallic body with smooth curves and premium textured 2.5D curved glass.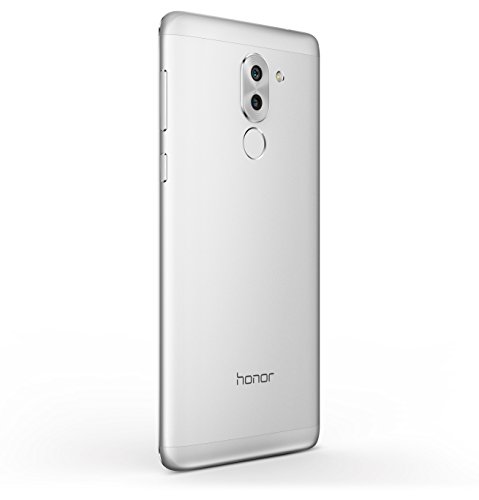 CPU: Hisilicon Kirin 655, Octa-Core (4×2.1 GHz+4×1.7 GHz)
Memory & Storage: 3GB RAM, 32GB ROM
Notable Features: Dual rear facing cameras (12MP + 2MP), 8MP front facing camera, finger print scanner, NFC, metallic body, high capacity 3340 mAh battery
Colours: Gold, Silver or Grey
---
3. Motorola Moto G4 Plus 5.5-inch FHD Smartphone
Motorola's fourth generation G4 smartphone unfortunately is still plastic but benefits from a water repellent coating to protect it from spills, splashes and a little rain. It also has a front facing finger print sensor on the start button while in our books is better than rear facing ones, especially for a phone this size, it will be difficult to reach for most people.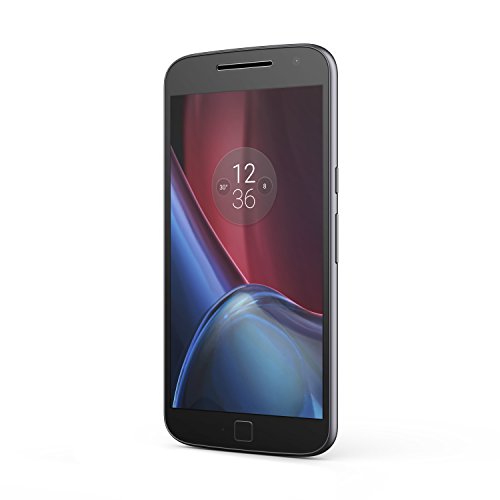 The G4 Plus benefits from TurboPower fast charging with 6 hours of battery life from 15 minutes of charging. The 16MP rear facing camera comes with phase detect auto-focus (PDAF) which is great for taking photos in any light. While, the front facing selfie camera is a wide-angle 5MP lens. Memory and storage choices include 2GB or 4GB RAM memory with 16GB or 32GB internal storage accordingly. There is also a dual SIM variant for those looking to use two instead of one provider.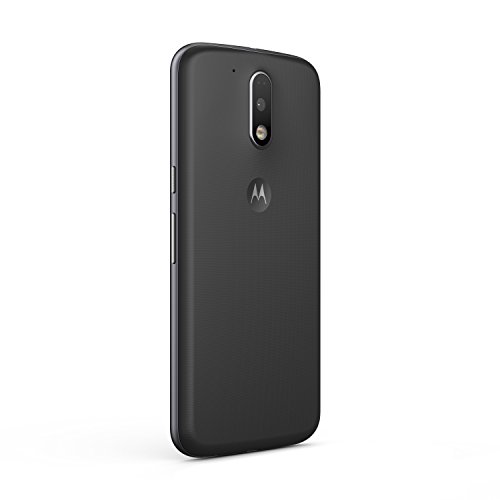 CPU: 1.5 GHz Qualcomm® Snapdragon™ 617 octa-core processor with 550 MHz Adreno 405 GPU
Memory & Storage: 2/4GB RAM memory | 16/32/64GB Storage
Notable Features: Fingerprint scanner, fast charging batter with in box adapter and cable, Dual SIM available, Wide angle 5MP front camera, 16MP laser auto focus main camera, Water repellant body
Colours: White or Black
ALSO: Motorola Moto G4 5.5-inch FHD Smartphone
---
4. BLU VIVO 6 5.5-inch FHD Smartphone – 4GB RAM, 64GB ROM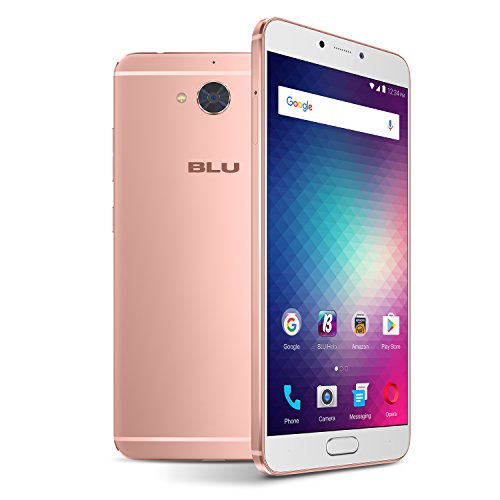 The Miami based company is growing fast with a large portfolio of exciting offerings. One of such a smartphone is the BLU VIVO 6. Not only does the phone come with a 5.5-inch screen but with resolution to match even that on the iPhone 7. Full HD resolution meant 1920 x 1080 pixels for super sharp images with plenty of details. What Samsung or Apple would charge a premium for, the BLU VIVO 6 have as standard and that is the 4GB of RAM memory and 64GB of internal storage. At these sizes, it is more generous than most phones listed here with the except of course when compared to the OnePlus 3 and OnePlus 3T.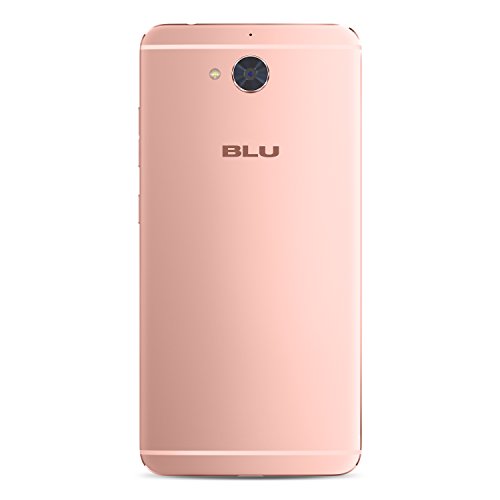 BLUE VIVO 6 comes with a 13MP main camera and an 8MP selfie camera, Type-C port power to quickly charge the high capacity 3130mAh battery, MediaTek helio P10 1.8GHz Octa Core 64-bit processor, front facing finger print scanner and a metallic body. The design of the phone is reminiscence of iPhone 5, CNC machined aerospace grade aluminium with diamond cut drill polish and mirror like finish on the chamfered edge.
CPU: MediaTek 6755 64 Bit Helio P10 1.8GHz Octa Core processor
Memory and Storage: 4GB RAM memory and 64GB ROM Storage
Notable Features: Front finger print scanner, premium metal body, chamfered edge finish
Colours: Rose Gold or Gold
---
5. Honor 5X 5.5-inch FHD Smartphone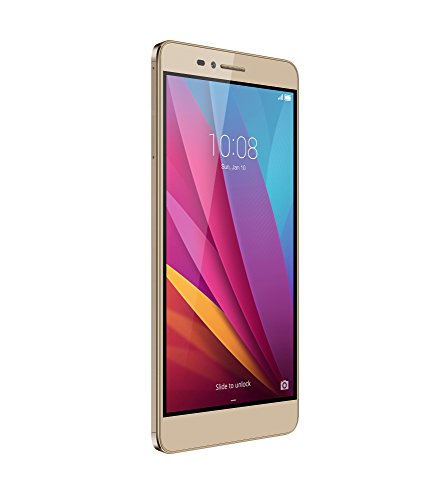 You would think that the 5X has a smaller screen and lower specification when compared to the new 6X but such is the mystery with product numbering, it does not always make sense. While it may not have dual camera, it does have a Full HD resolution 5.5-inch display. In the memory and storage department, it is a bit behind with 2GB RAM and 16GB of internal storage. But it does have some tricks up its sleeves so to speak. The Honor 5X has three separate card slots, for Dual SIM support and micro SD storage expansion all together.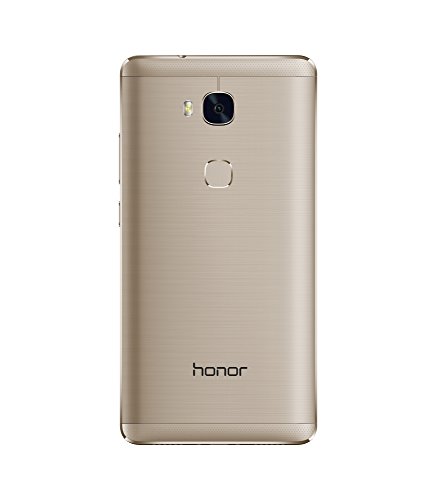 Typically, manufacturer lets you choose between a second SIM card or microSD so you can't have both. With the Honor 5X, you do not need to compromise, enjoy two provider and extra storage.
CPU: Qualcomm® MSM8939 64bit Octa-core 1.5GHz
Memory and Storage: 2GB RAM memory and 16GB ROM storage
Notable Features: 3000mAh battery
Colours: Sunset Gold, Dark Gray or Daybreak Silver
---
6. Samsung Galaxy J7 5.5-inch HD Smartphone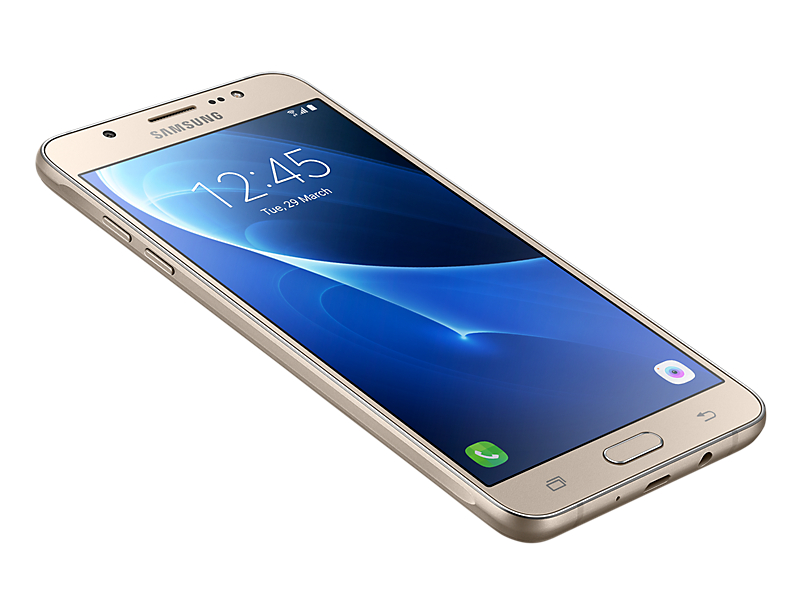 Samsung Galaxy J series is the company's line of budget smartphones and given that the competition has gone full throttle on premium design, metallic body and high specifications, Samsung had to switch a gear up with their J series. The new Samsung Galaxy J7 has a 5.5-inch HD Super AMOLED display. The fact that it is Super AMOLED gives it an edge over other smartphones without one. Colour on Super AMOLED displays are significantly more vibrant with high contrast and true to life colours. Wrapped in all-metal integrated frame, it offers rigidity and protection in an ultra slim package.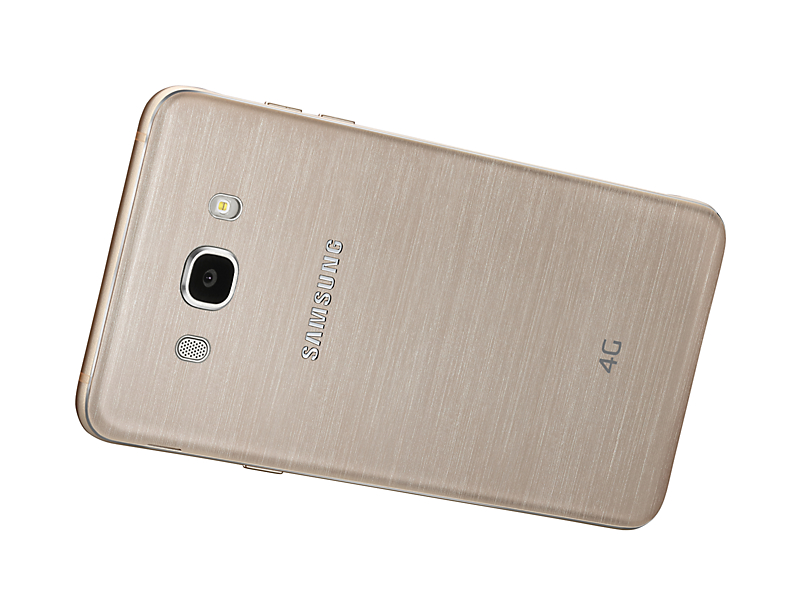 The phone is powered by a 1.6 GHz Octa Core processor with a 2 GB RAM and an internal memory of 16 GB. There is also a microSD slot that takes up to 128 GB for extra storage. The primary cameras is 13 MP primary while the from camera is 5 MP. The cameras are designed to work well even in low-light conditions and comes with Advanced Mode feature that enables a more enhanced imaging experience.  Samsung Galaxy J7 comes equipped with NFC for easy one-tap file sharing. It also has a removable, rechargeable 3300 mAh battery that offers up to 23 hours of talktime on a single charge and last all day on average use. Finally, there is a dual SIM option should you need to keep more than one SIM.
---
7. UMIDIGI Max 5.5-inch FHD Smartphone – 3GB RAM, 16GB ROM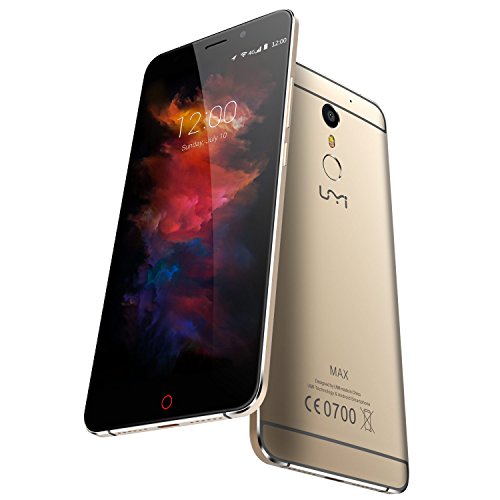 UMIDIGI may not be a household name but like BLU it has a huge portfolio of smartphones. We particularly like the UMIDIGI Max given that it is highly rated by users and has a special multi-colour notification light around the home button. The fingerprint scanner is located on the back but it means the front glass runs smoothly to the bottom edge covering the soft button and notification light. 3GB RAM memory is sufficient but the 16GB internal storage is a bit on the low side. Luckly it comes with a microSD slot that lets you expand your storage up to 128GB. For bigger memory and storage, 4GB RAM and 32GB ROM, look for UMIDIGI Plus.
It has a premium metal body with anodized sandblasted finish. The 5.5-inch display also features a high-saturation 95% NTSC gamut supplied by SHARP coupled with Mali-T860 GPU graphic processing unit for best gaming experience. The phone comes with a whooping huge battery with 4000 mAh capacity and is Dual SIM capable.
CPU: Helio P10 Octa-core processor
Memory and Storage: 3GB RAM memory and 16GB ROM storage expandable to 128GB with microSD card
Notable Features: 13MP rear facing camera and 5MP front facing camera, Fast rear facing camera with 0.3s auto focus and zero shutter lag. Customisable coloured LED notification light on the front of the screen that doubles as touch home button. Dual SIM
Colours: Gray and Gold
---
8. BLU VIVO 5R Refresh 5.5-inch FHD Smartphone – 3GB RAM, 32GB ROM
The VIVO 5R is the sixth generation of the VIVO Series, which includes flagship performance and best design with an affordable price tag. It's visually stunning 5.5-inch Full HD 1080p display ensures you will see images clear and crisp. Also, a uniquely designed curved touch panel and stylish metal housing makes this smartphone a beautiful piece of art. Powered by a 1.3GHz Octa-Core processor from MediaTek, together with 3GB or RAM and 32GB of storage, it offers plenty of power for everyday use.
For your money you get curved edge glass on the display for a smooth liquid surface finish. The aluminium battery cover and frame from premium grade material offers rigidity and aesthetics in a slim 8.1mm thin design. The phone has a high capacity 3150mAh battery and supports Dual SIM.
CPU: MediaTek 6753 1.3GHz Octa Core processor 64-bit architecture
Memory and Storage: 3GB RAM memory and 32GB ROM storage, expandable up to 64GB via MicroSD card.
Notable Features: 13MP Sony IMX 258 sensor for rear camera, 8MP selfie camerw with wide angle with front facing flash,
Colours: Slate Grey or Lush Gold
---
9. Asus ZenFone 3 Laser 5.5-inch FHD Smartphone
With the third generation ASUS ZenFone 3, ASUS has decided to ditch the plastic body in favour of a fully metallic design with premium easthetics and ergonomic take of the smartphone all in a body measuring only 7.9mm. The screen is fronted with 2.5D Contoured Corning Gorilla Glass for extra protection and a curved fluid edge around the 5.5-inch Full HD display packing 1920 x 1080 pixel resolution capable of up to 500nits brightness. But the biggest selling point of the ASUS ZenFone 3 Laser is the rear facing camera. The Sony sensor together with ASUS PixelMaster 3.0 software serves up a few tricks of its own. Large F2.0 aperture lens and laser auto-focus calculate the distance and lighting for better clarity especially in low light conditions. There is also Electronic Image Stablisation (EIS) to make sure you get a clear video recording.
Other features include the 3000mAh battery with advanced power saving features, fingerprint sensor that doubles as a shutter button so you swipe down to activate the selfie camera and click to shoot. It also lets you take call with a double tap or launch your apps with specific fingerprints (up to 5). The fingerprint sensor is located on the back beneath the rear facing camera.
CPU: 64-bit Qualcomm® Snapdragon™ Octa-Core 430 1.4GHz Processor
Memory and Storage: 2/4GB ROM memory and 16/32GB ROM storage
Notable Features: 13MP Laser autofocus rear camera, 8MP front facing wide angle selfie camera, powerful speakers, FM receiver, Dual SIM support, 3000mAh capacity battery
Colours: Glacier Silver or Sand Gold
---
10. BLU PURE XR 5.5-inch FHD Smartphone – 4GB RAM, 64GB ROM
The BLU Pure XR is a mid-range phone with 5.5-inch Full HD 1080p Super AMOLED display. Powered by MediaTek P10 Octa-Core processor clocking up to 2.0GHz, the phone does not only look good in its metal design but powerful too with plenty of memory and storage, 4GB and 64GB to enjoy everything you can throw at it.
The display is fronted by Corning Gorilla Glass 3 with a curved glass edge similar to those found on other major flagship smartphones. The body of the phone is made from aerospace grade 7000 series aluminium. But the highlight for this phone has to be the Super AMOLED Full HD display with 1920 x 1080 resolution and 400ppi density. You also get front facing finger print sensor on the start button, 16MP main camera with 6P Lens and Laser Autofocus as well as 8MP front selfie camera. The custom skin over Android offers a 3D Touch function similar to Apple's 3D Touch where you can call up options for an app before launching it to select, preview or open based on touch, tap or press gesture.
CPU: MediaTek helio P10 6755 I 64-Bit 2.0GHz Octa Core processor with With Mali-T860 GPU
Memory and Storage: 4GB RAM memory, 64GB ROM storage, expandable up to 64GB via MicroSD
Notable Features: 5.5-inch Full HD Super AMOLED display, 16MP main camera with laser autofocus and flash, 8MP front camera with LED flash, 3D Touch sensitive touch panel, Type-C connector, One Touch Finger Print Sensor. 3000mAh battery.
Colours: Gold or Grey
---