Need a self contained home monitoring camera with some bells and whistles thrown in, look no further. Here are 5 of the best connected cameras for monitoring, presence and security.
If you think multi-camera video surveillance systems and multi-point security alarm systems are an overkill then what you need is a simple video monitor that sends alerts and notifications to your smartphone so you can log in to check out what is going. You can even 'dial' in remotely to speak to the people at home or set other rules.
Some of these cameras offer health and safety features such as air quality monitor, temperature and humidity sensors to keep track of your living environment.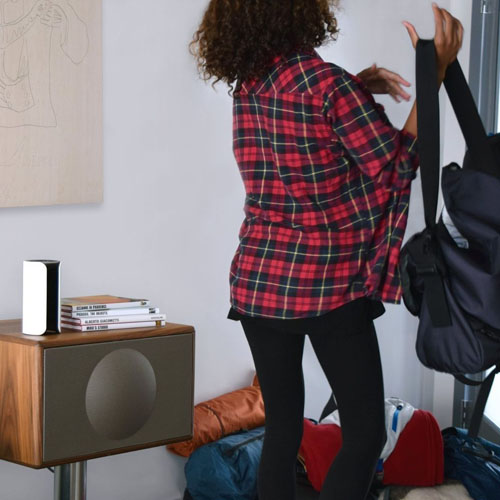 Top 5 Best Standalone Smart Cameras To Monitor Your Home
All cameras have 2 way audio capabilities, HD recording capable sensor with night vision, requires Internet connection either wireless or wired, requires power (except for RING Stick Up Cam) and are controlled by free companion app provided.
Canary All-in-One Home Security Device (indoor) –

SIREN, AIR QUALITY & TEMP.

Netatmo Welcome Camera (indoor) –

FACIAL RECOGNITION, ONBOARD STORAGE

Nest Cam WiFi Surveillance Camera (indoor and outdoor) –

COMPACT

Withings Home Wireless Home Security Camera & Baby Monitor (indoor)-

LULLABIES & MUSIC. AIR QUALITY

RING Stick Up Cam (indoor & outdoor) –

RECHARGEABLE BATTERIES
BONUS: D-Link DCS-5020L Wireless N Day & Night Pan/Tilt Cloud Camera
Let's take a look at how these cameras compare.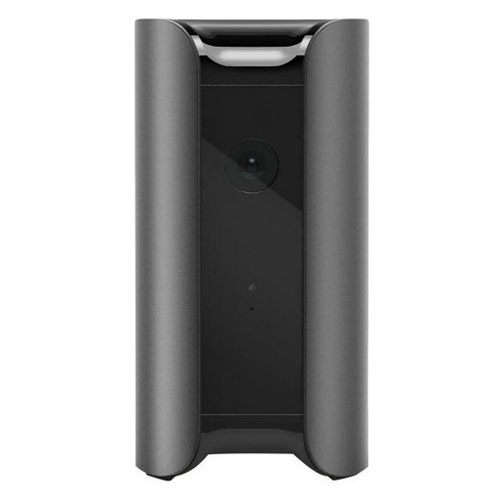 A Wi-Fi home security system with built-in High Definition (HD) 1080p video monitoring system, siren, motion detection, humidity and air quality monitoring, all-in-one package. This is easily the simplest home security system, but suitable for monitoring a single room only. You can, of course get multiple of the same device.
Set it up to send notifications with HD video and audio direct to the smartphone using your home WiFi Internet connection. It comes with free cloud storage for recent events. Watch and hear real time video, monitor the air quality, temperature and humidity at home all in one device.
HD video camera: 1080p HD camera 147° viewing angle, night vision
Siren: 90db
Motion detection: with notion activated recording and auto arm/disarm
Humidity
Air quality monitor
Temperature
---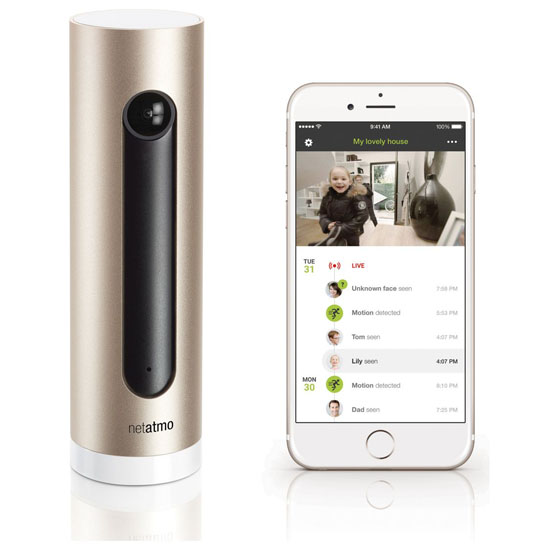 Here is a home monitoring or presence camera that has a revolutionary face recognition technology. Netatmo Welcome sends the name of the person it recognizes directly to your smartphone so you get the right notification without checking video footage. You get alerts if your love ones, children or elderly parents arrived home safely or if it was a stranger, an unknown face so you can inform the authorities making it an indoor security camera.
It can also be set to listen out for smoke alarm, CO alarm, security alarm or siren and sends a notification or record a video when this happens. For privacy, the videos and identification data are stored locally on the unit's microSD card. The microSD card slot can take up to 32GB of storage, while an 8GB microSD card is included.
Face Detection Video HD Camera 1080p with 130° viewing angle, 10m viewing range, 10m night vision viewing range with 4MP sensor
Allows you to view and record to microSD card, one 8GB microSD card included. It only records when something happens.
Size & Weight: H150, W35, D35cm, 200grams
You can also extend the Netatmo Welcome Camera's capability with Netatmo Tags for doors and windows security. These  are available separately and works with Netatmo Welcome Camera to detect opening and closing or any door or window and vibration. It is a simple one piece tag, has a working range of 260 feet and works for both indoor and outdoor.
---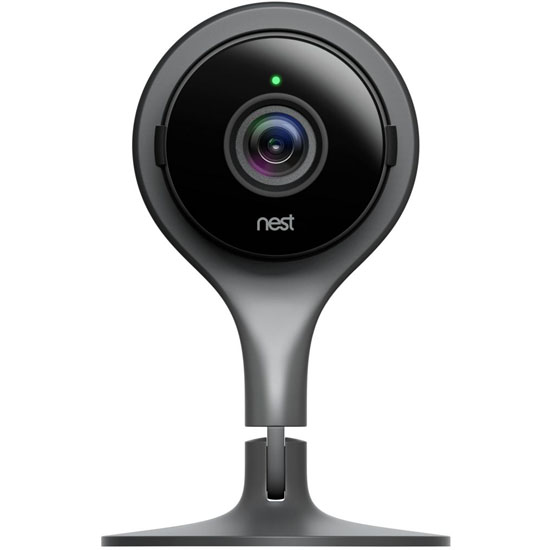 The Nest Cam Smart Security Camera, sometimes available as a package with multiple cameras comes in two variations, indoor or outdoor. You can use is to monitor your home or as a security camera. It is powered by the mains and requires your home wireless Internet connection. Tap into the live feed from the camera directly on your smartphone from anywhere in the world and watch what goes on at home or set alerts so you receive notification when sound or movement is detected. It records and stream in full 1080p HD and has built-in nigh vision capability. Nest Cam works with Nest Learning Thermostat and automatically start recording when you are away and turn off when you are home.
HD 1080p WiFi Camera with Night Vision
Detects motion and sound
Record and stream live footage
2 way audio
Size & Weight: 167 x 166 x 107 mm (H x W x D), 800 grams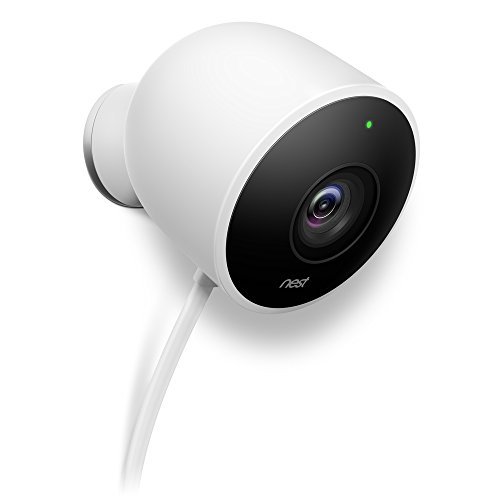 ---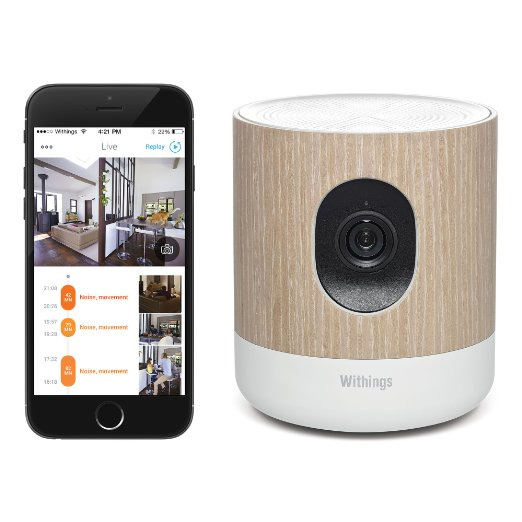 Withings Home is has a High Definition 5MP camera with 12x optical zoom and nigh vision. It offers live streaming via your home's WiFi or over 3G/4G. You can track events and customise alerts to you get the right amount of notifications.
Apart from the live stream there is an events recorder with timeline of events from the last few hours, 48 hour time lapse function and a premium paid service that saves up to 30 days worth of video recording for a monthly fee so you can watch, download and share HD videos.
What makes it stand out from the other smart cameras here are the baby monitor and air monitor functions. It can play lullabies and switch on special soothing LED light sequences to entertain the baby. The air quality sensor tracks the indoor air quality and help you build a healthier environment.
HD Video: Connect in HD to your home on your phone, from anywhere and stream from 5MP camera with Night Vision and 135° wide angle view
Smart Alerts: Get notifications when an event is detected (noise or movement)

24/7 Security: 24h- Timelapse, 2-day diary of events & continuous recording options

Air Quality: Monitor indoor air quality & be notified of pollution spikes or if it senses dangerous levels of Volatile Organic Compounds (VOC)
Baby Monitor Mode: Hear and watch your baby, talk to them or entertain them with light & sound lullabies from your smartphone
2 way push to talk audio
---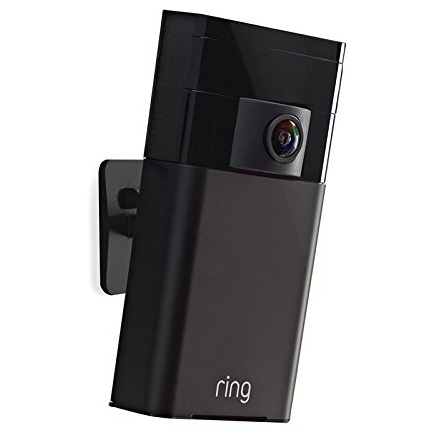 The RING Stick Up Cam is designed to be mounted on the wall or ceiling and works as a surveillance camera for the front door or anywhere in the house (outdoor or indoor). You can see and hear visitors to your home remotely via mobile app with its HD camera during the day or night. The camera supports night vision and is suitable for both indoor and outdoor use. It is powered by internal rechargeable battery with a 12-month battery life so no complicated wiring or power requirement, just connect it to your home Internet connection. The two way audio lets you speak to the visitor. A ceiling and wall hook with built-in spirit level is included for easy installation.
WiFi HD Camera 720p with Night Vision
Alert via free app or email
2 way audio
Weather Resistant
Size & Weight: 170 x 208 x 48 mm (H x W x D), 589 grams
---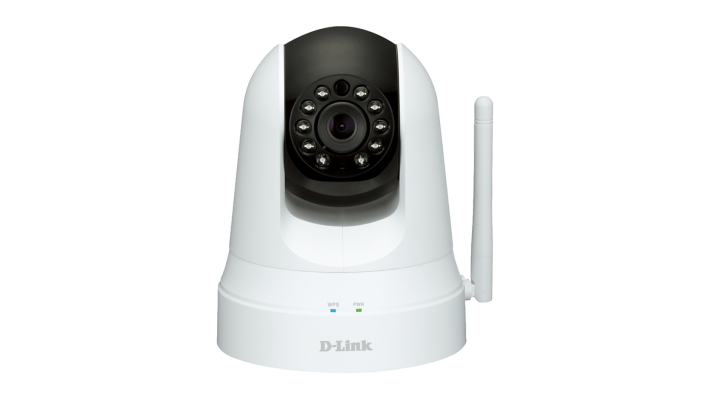 The DCS-5020L standalone surveillance wireless camera does something that no other cameras in our line-up is capable of, remote pan and tilt. It also has a 4x digital zoom function that lets you see a wider area and with the night vision infra-red LED lights lets you see in the dark up to 5 metres.
The camera supports sound and motion detection and when connects to your home's Internet network sends e-mail notifications with snapshots or video clips. The mydlink app helps you get started. Once linked you can control the camera from anywhere; pan, tilt and zoom to your hearts content.
Also included is the D-ViewCam IP camera surveillance software for PC or Mac designed to centrally manage multiple 10 cameras up to 32 cameras. Use this to provide digitalmonitoring and recording of video, audio and events. Unfortunately, it only comes with a VGA camera capable of up to 640 x 480 pixel video capture at 30fps.
Tap in to Live feed with app
Motion detection
Sound level detection
Event notification and uploading of snapshots/video clips via e-mail (SMTP) or FTP
OTHERS