I can still remember my first foldable keyboard; pocketable, lightweight and only slightly bigger than a deck of cards, the PalmOne's Stowaway Keyboard.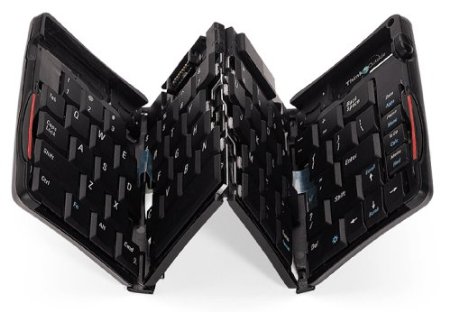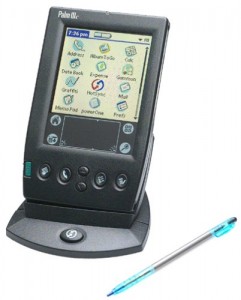 While I still have the keyboard in among my pile of old gadgets, hoping one day to find its place in the gadget museum, that or the gadget wasteland, things have not move much since.
We still use keyboards and there are still some foldable keyboards except that the main manufacturers have fell out of love with the format. Logitech tried a foldable keyboard for iPad 2 and that quickly disappeared. The only mainstream manufacturer with a folding keyboard is Microsoft.
We dug deep and found a couple more folding keyboards, re-badged and re-branded by various resellers but essentially based on the same hardware. These will satisfy some old school nostalgic gadgeteers such as myself. How I yearn for my days when I used my Stowaway Keyboard with my Palm IIIc, the first colour Personal Handheld Organiser.
Why Foldable Keyboard
Space and portability are the main reasons for selecting foldable keyboards. That and access to a full size keyboard. There are other small and compact keyboards but these are more suited for thumb typing instead of conventional typing. Having a foldable keyboard means you can enjoy typing on a full size keyboard to write your report, compose your emails, blog, make those final revisions to your presentation and projects just about anywhere.
If you are a regular commuter, the foldable keyboard is a godsend and is a perfect companion for your tablet or smartphone. Just unfold, switch it on, connect via Bluetooth and away you go. Being foldable not only takes up less space in storage but protects the keys when you are travelling. Newer foldable keyboards now include a small touchpad on the far right. With so many options available, you will be spoilt for choice.
Other Reasons for Folding Keyboard
If you are still trying to decide of a folding keyboard is for you, read on:
compact, foldable, lightweight and easy to transport and sleek are the many reasons one would buy this to a non-foldable alternative for those who travel regularly.
a folding keyboard with full size tactile keys is much easier to type on compared to on screen keyboard be it on the tablet or smartphone, that's why Apple sells smart keyboard covers for their tablets.
Save your wrist and fingers from fatigue. Prolonged typing on a virtual or onscreen keyboard can cause repetitive strain to your fingers and wrists. Typing on the keyboard for a long time will probably cause the same but switching between the two may be a relief for some.
A must have for tablet owners as it converts your tablet into a hybrid 2-in-1 laptop, making the most of the tablet as a device that can also act as your laptop.
the speed in which you bang out your text is faster on a physical keyboard for those used to typing on one compared to trying to accomplish the same on a virtual counterpart.
5 Best Foldable Wireless Keyboards
Here is a quick overview of the best foldable wireless keyboards marked according to its profile; bi-fold, tri-fold or even quad-fold. Use the links below to check the most up to date prices for on Amazon.
UPDATE: Jelly Comb Foldable Bluetooth Portable Keyboard with Touchpad – TRI-FOLD
BONUS: MoKo Folding Bluetooth Keyboard – BI-FOLD
For old school geeks like me, see Geyes Portable Folding Bluetooth Keyboard  – QUAD-FOLD
Now for a closer look
UPDATE: Jelly Comb Foldable Bluetooth Portable Keyboard with Touchpad
The Jelly Comb Foldable Bluetooth Portable Keyboard is one of the few folding keyboards that comes with a touchpad built-in. It is slightly bigger when folded but not much thicker. It uses an uneven tri-fold design and when unfolded, the trackpad, although a little small for our liking is at the far right. Nonetheless it is still a compact keyboard measuring 15.2 x 9.8 x 1.8 cm when folded and 30 x 9.8 x 1.8cm when unfolded. It will work with all mobile devices and desktops but the touchpad does not work on iOS and Mac OS. The good news is if your iPad runs iPad OS 13 or later, you can enjoy the convenience of the touch pad.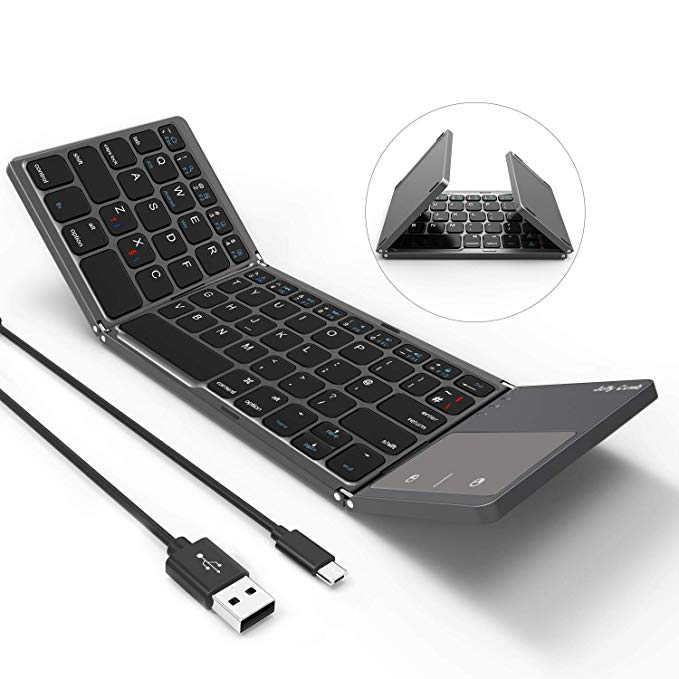 On the flip side, if you run out or juice, or Bluetooth connectivity is not available especially on older desktops, simply plug it in directly via a USB port and it will switch to wired mode automatically. On a full charge, the keyboard will last up to 48 hours of typing or around 24 days with 2 hours of typing per day. Additionally, when not in use for over 10 minutes, it will go into sleep mode to conserve battery. To wake the keyboard, just tap on any key. All this in a package that weighs only 197.3 grams.
1. Microsoft Universal Bluetooth Foldable Keyboard –

BI-FOLD
Compact bi-fold keyboard reminiscence of a wallet, making it truly pocket-able. It uses Bluetooth 4.0 technology which consumes less power. The keyboard also features easy on an off switching by simply opening or closing the keyboard. While the keys are full size, there is a considerable gap between the left and side side of the fold. Lastly, the case is made from water repellent material making the keyboard spill-resistant. Battery life: 3 months of usage per charge.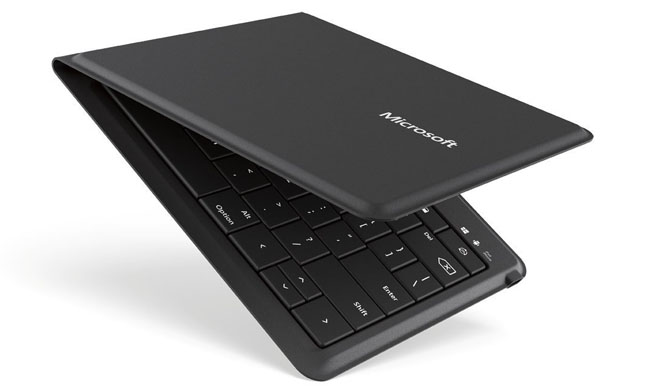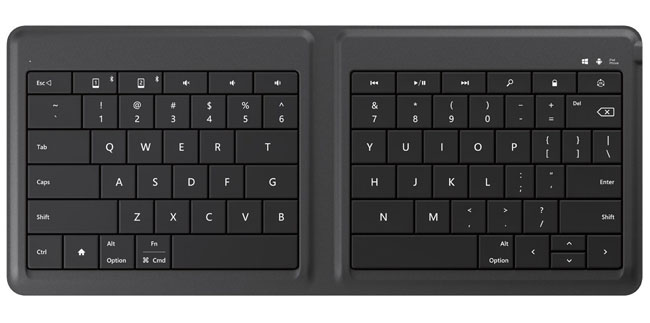 Also: Microsoft Universal Mobile Bluetooth Keyboard (iOS, Android, Windows Tablets or Smartphones)
Not quite as compact as the bi-fold shown above, but Microsoft has another Microsoft Universal Mobile Keyboard with a fold out stand for table or smartphone. The keyboard itself does not fold but the cover doubles as a stand when open. They keyboard is available in black or white. Battery life: 6 months usage on a single charge.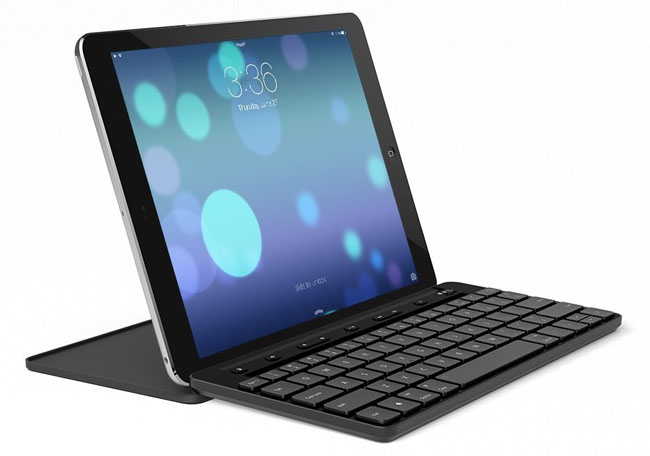 2. iClever Ultra Slim 3 Color Backlight Bluetooth Keyboard –

TRI-FOLD, BACKLIT
The only Bluetooth Keyboard with backlit in our line-up, the iClever Ultra Slim is designed for iOS, Windows and Android devices; smartphone, PC or Tablet. The back plate is made from aluminum alloy. The back light colours are red, green and blue interchangeable. Battery Life: 5 hours with backlight on 100%, 300 hours without backlight per charge. Charging time: 4 hours.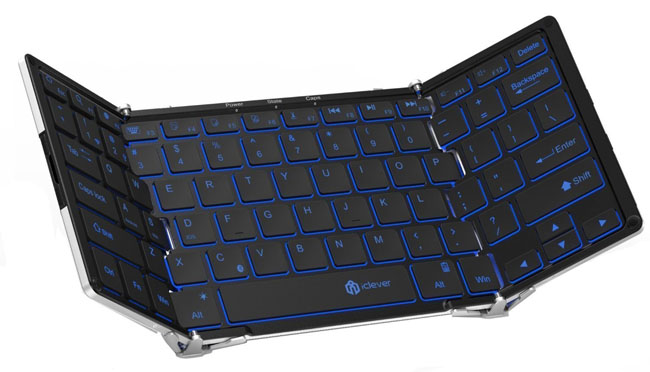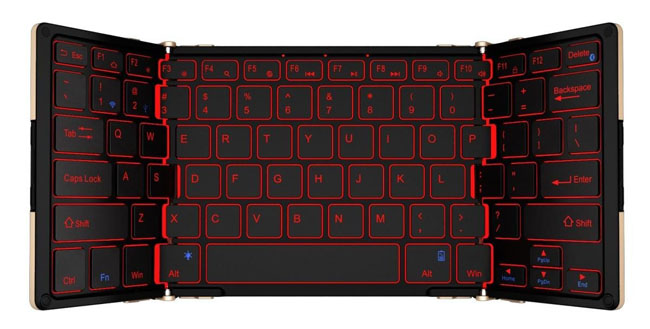 3. EC Technology Foldable Bluetooth Wireless Keyboard –

TRI-FOLD
Ultra-Slim with Aluminium Alloy Body, the foldable bluetooth keyboard for iOS, Windows and Android devices is re-badged by various resellers that can only mean healthy competition and good bargains to be had if you are shopping for one. Battery life: 60 hours of effective usage time on a single charge.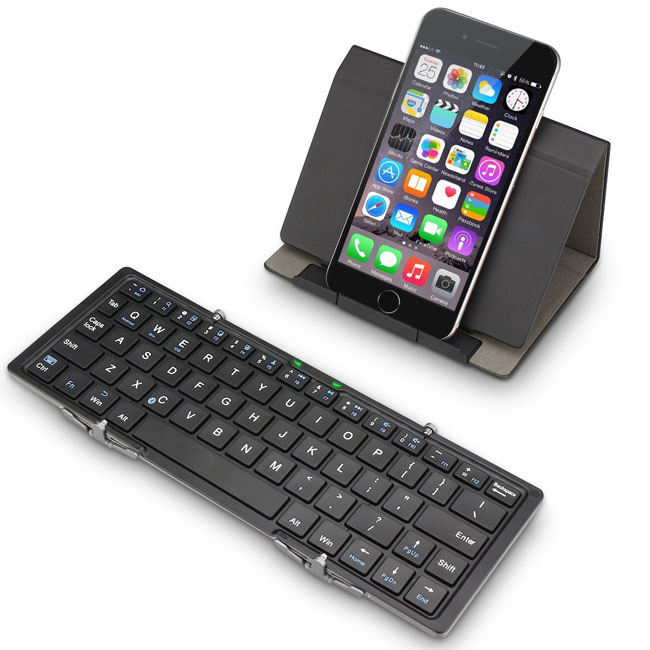 ALSO: Arteck Folding Portable Bluetooth Keyboard (iOS, Android, Windows) – TRI-FOLD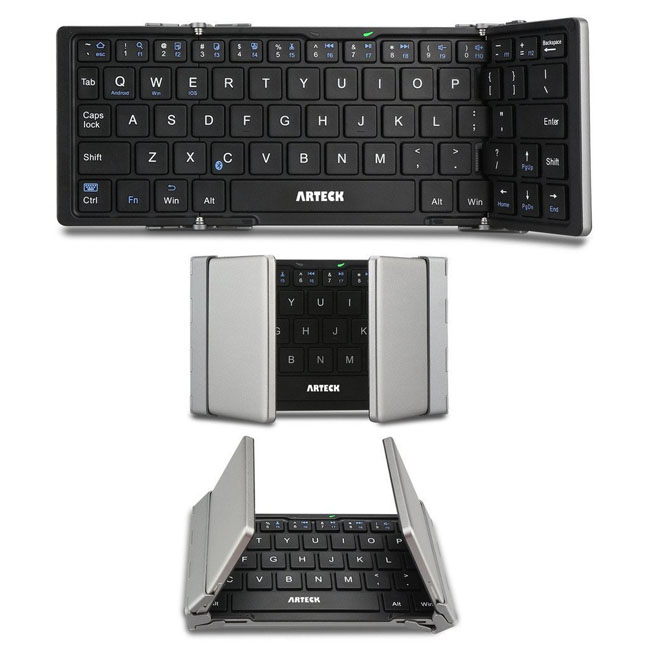 ALSO: 1byone Foldable Bluetooth Portable Keyboard (iOS, Android, Windows) – TRI-FOLD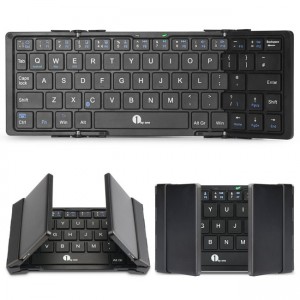 4. BonyTek Portable Aluminum Mini Folding Bluetooth Keyboard –

BI-FOLD
Multi-function keyboard for iOS, Android and Windows. Bi-fold profile similar to Microsoft's Universal keyboard. The back plate is made from aluminium with anodized matte finish. It also features a similar switching function, open to switch on and shut to turn off for easy access. Battery Life: 60 hours of effective usage time per charge.
ALSO: FENIFOX Mini Foldable Bluetooth Wireless Keyboard
5. Targus Universal Foldable Bluetooth Keyboard for Android Devices
Designed specifically for Android OS only, the Targus Universal Foldable Keyboard is a bi-fold keyboard and comes with a carry case. The case converts into a device stand for landscape or portrait viewing. It connects to Android devices via Bluetooth. Targus calls this Universal referring to a Universal keyboard for all Android devices. Note that it is compatible with Android 3.1 or later.
BONUS: MoKo Folding Bluetooth Keyboard –

BI-FOLD
Magnetic Foldable Design, Portable Universal Wireless Bluetooth Keyboard for Android and iOS devices comes in an ultra thin and lightweight package. As with other bi-fold keyboards, the action of unfolding and folding switches the keyboard on and off respectively. The difference here is that when unfolded, the keys are laid out in a slightly angled fashion for improved ergonomics. The 166 degrees tilt between the two parts and some extended keys makes it more comfortable for typing.
Geyes Portable Folding Bluetooth Keyboard  –

QUAD-FOLD
This is reminiscence of the original Palm One Folding keyboard except here, it is bought up to date with Bluetooth connectivity and rechargeable battery. The keyboard is compatible with iOS, Android and Windows PC Tablets and Smartphones. Battery Life: 8 hours effective use or 30 days standby on a single charge.
Geyes Portable Folding Bluetooth Keyboard on Amazon
The Geyes has sliding handles on either end to split or merge the keys. The quad fold arrangement makes the collapsed dimension thicker but overall footprint smaller. The keys also meet as oppose to being split apart as seen in the bi-fold arrangement.
What To Look For When Considering A Foldable Keyboard
Here are six points to consider when picking a folding keyboard for your mobile device.
Size folded or unfolded
As a travelling companion, the size of a folding keyboard is everything. One often aims for the smallest and slimmest but do this at the cost of key travel and comfort. Too small a key or too little the key travel impedes the typing experience. On the flip size, the size of the unfolded keyboard has to be as big as possible for those full size keys and more natural typing experience.
Compatibility or System Mode
When choosing your foldable keyboard, you want to be sure that it will work for your intended device be it Android, iOS, Windows or Mac. Most keyboards have built-in function switch to change between the different systems that it supports, typically up to three. Depending on your target device, switch to the right system to map your keys correctly.
Simultaneous Connectivity
Don't mix this up with system mode compatibility above. Although, this can sometimes be used in conjunction with system mode switching. Bluetooth keyboards that support simultaneous connectivity allows you to switch between up to 3 or more devices allowing you to work on multiple devices. Those in IT will remember wired multiple Keyboard, Mouse, Video switch but in this case keyboard only and wirelessly. This is typically marked on the keys as Device 1, Device 2 and Device 3.
Battery Life
A good keyboard balances size and battery life. Too small or slim a keyboard and there will be hardly any room in the unit for battery. There are two aspects of the battery life to consider, these are the standby type and actual typing or usage time. For continuous use, these keyboards will last you through the day and more. For occasional use, you may find that the longer stand by time means you can pick it up and start using without worrying about charge. On both aspects, the longer the battery life the better. Typical battery life is 30 to 90 hours of typing time. On the other hand, standby time can go from 500 to around 1000 hours.
Connectivity
It goes without saying that these Bluetooth wireless keyboard will connect to any devices that supports Bluetooth keyboard. This means working with iOS, Android, Windows or Mac. The only caveat is that if one comes with a touchpad, this may not work with earlier versions of iOS or iOS for the phone. Pointing device is only supported on iOS 13 and above on iPads, sometimes known as the PadOS. Apple branches the iOS to make the most of the big screen on iPads and to include pointing device support. Some keyboard supports wired typing mode via USB port. Plugging the keyboard in does not just charge its battery but automatically switches to wired mode great for older desktops that does not have Bluetooth connectivity.
Key Layout
While most people will adapt and get use to their keyboard layout eventually, I know I have when switching between keyboards on the laptop and desktop, the key layout can throw you off at least for short time. If the keyboard layout is hugely different, then you might want to stay away from it entirely. Depending on its design, being bi-fold or tri-fold and how well the keys are split and fit back together, every foldable keyboard is different. Below are two foldable keyboards side by side to illustrate this point. If keyboard layout is important to you, look for a folding keyboard with a standard layout.