As creatures of familiarity and habit, we are so used to looking at and around the world in our own terms – from our ideas to our perceptions of size. Yet, if you've ever seen how engrossed a 3-year old can become simply watching an ant at work, we begin to understand how fascinating it can be to become aware of things that live on a scale that is completely different to our own.
In terms of classroom use and for sharing views of microscopic size, there's nothing better than a good USB microscope that can be connected to a computer and displayed or projected on to a white board.
USB microscopes are a great way to share the miniature world with a large audience or classroom, where optical microscopes are typically higher in magnification ability, they are still very much a dedicated instrument.
That said, a number of USB microscopes are now able to get up to a significant amount of magnification digitally.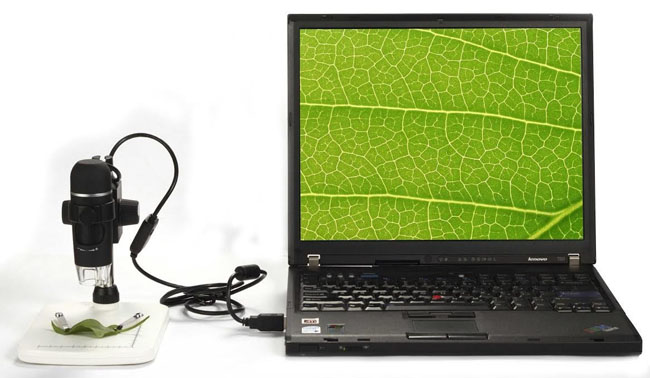 10 Best Digital USB Microscopes for Education
Be it for home schooling, schools and colleges, science labs or special interest such as close up inspection of coins or jewelry, these digital USB microscopes hooked up to a Windows or Mac can bring you closer to your subject. Here in this post we look at the best options for USB microscopes for personal or classroom use.
BONUS: BEST Digital USB Microscope 2MP Advanced CMOS Sensor 200x with LED
Now for a closer look.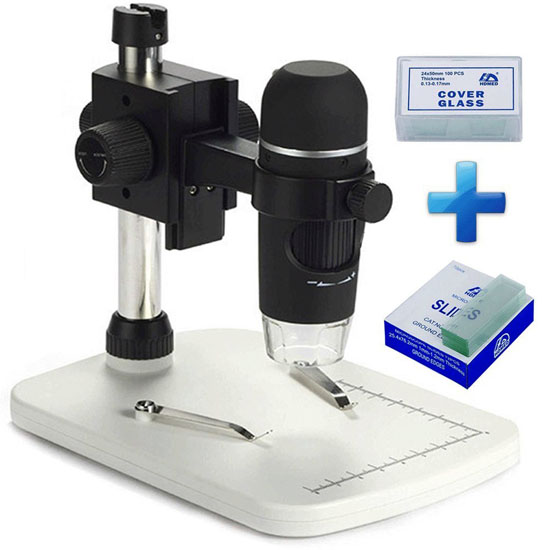 5MP image sensor and professional optical microscopic lens with 8 LED lights.
10x – 300x magnification (digital zoom) with measurement function (up to 1/1000mm) in the software
Capture stills or videos (Still image capture resolution: 2592×1944, 2048×1536, 1600×1200, 1280×960. Video capture resolution: 1280×960)
Manufacturer also recommends using a mobile phone screen as a lighting pad (with suitable app) to view thicker samples.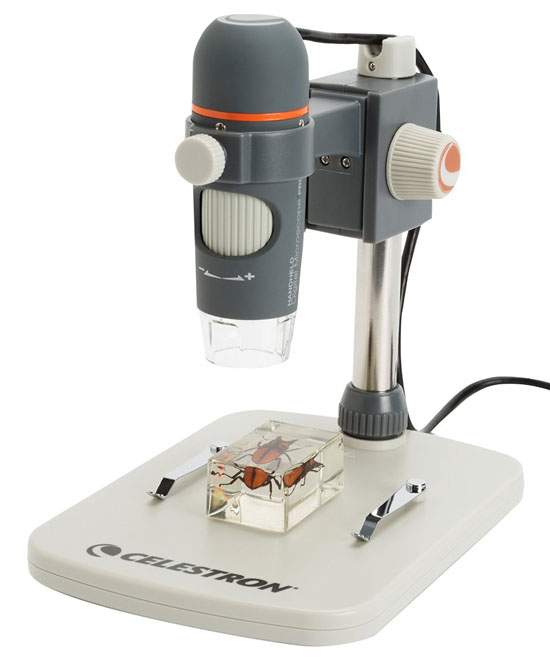 5MP sensor to capture and save high resolution images and videos of specimens
5-element IR cut high quality glass lense with 20x – 200x magnification
Adjustable height stand for hands free operation, intuitive software with measuring features
The Celestron USB Digital Microscope can be detached from stand and base and act as a handheld microscope.
The camera is great for viewing 3D speciments such as the resin preserved bugs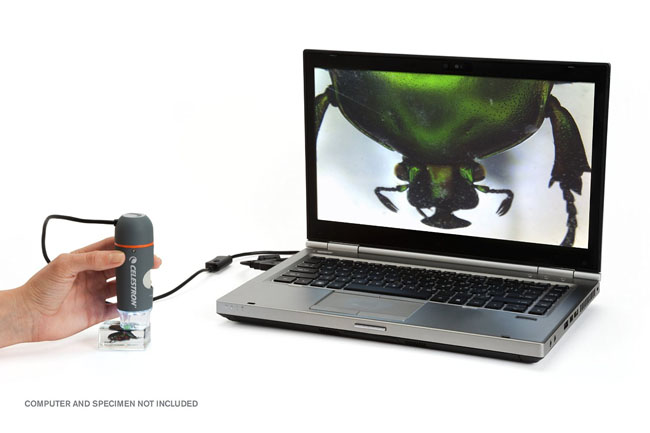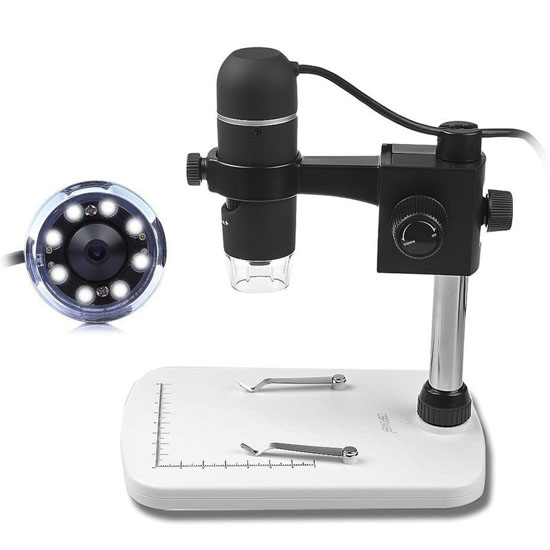 5MP image sensor, 0mm to 150mm manual focus range, captures stills (up to 5MP) and video (1280 x 960)
20x – 300x optical magnification, 8 LED lights with adjustable brightness
Intuitive software with measuring feature
Professional stand with adjustable height
Great standalone microsopic camera that connects directly to suitable display with HDMI input. Also saves images to microSD card (not supplied). It is worth pointing out that this is NOT a USB microscope and does not connect to a PC.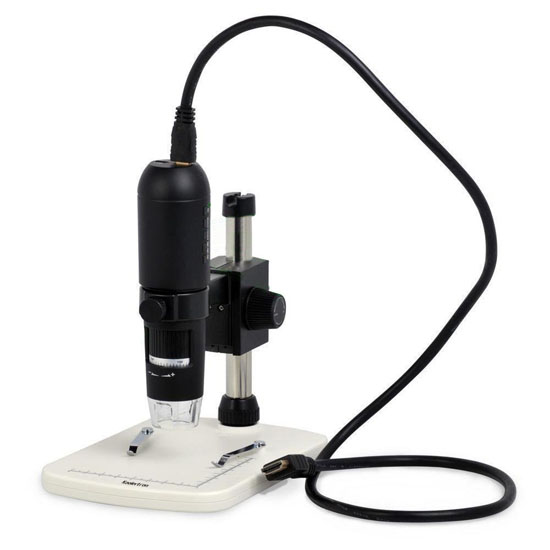 3MP image sensor paired with glass microscopic lens and LED lighting
HDMI output for 1080p Full HD, 720p and VGA video output
Also supports Micro-SD card storage for standalone operation.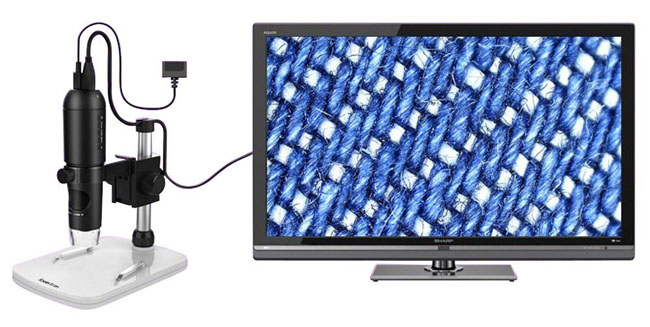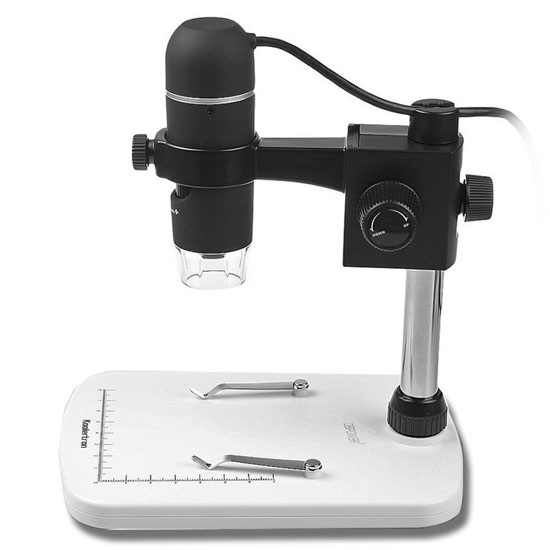 5MP image sensor, captures still images up to 5MP and video up to 1920 x 960
20-300x optical magnification with 8 x LED lighting and brightness control
Professional adjustable stand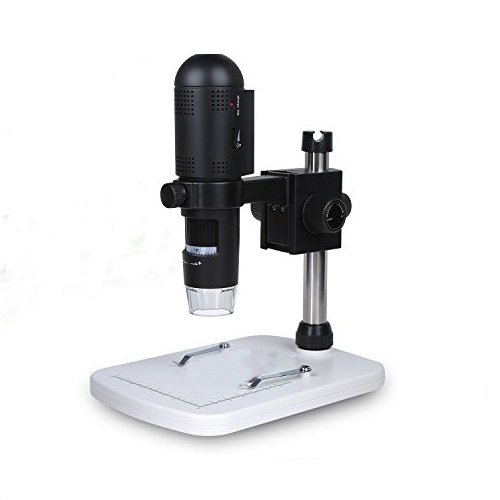 1MP sensor for stills and video
20x – 200x magnification with 6 LED lights with brightness adjustment control
Viewing modes: WiFi viewing that allows you to use a tablet or smartphone to connect to the built-in WiFi on the microscope to act as a viewing screen or USB mode by connecting the microscope to a computer.
Record video or capture stills using iOS or Android interface or when in USB mode, use video or photo capture software Portable Capture HD.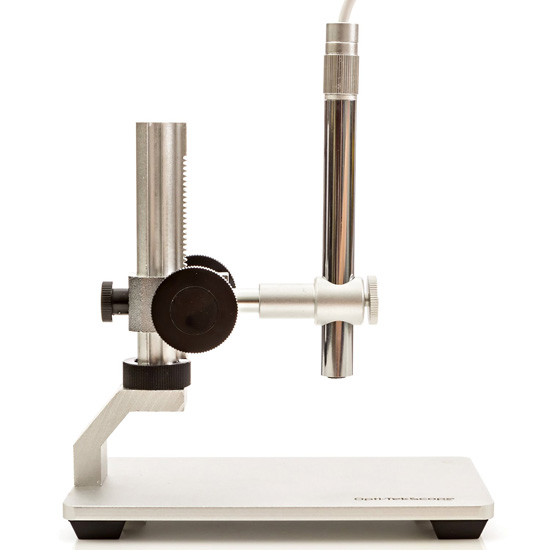 Advanced CMOS sensor for high definition 1600 x 1200 resolution image
LED adjustable lighting, wide focal range 5mm to 30mm.
200x digital magnification, Aluminium construction offering both lightweight and durability
USB cable connects to computer to capture live AVI video (30fps at 640×480) or record images in BMP format
ALSO: Ehome 1MP Handheld USB Digital Microscope Magnifier 720p HD

High definition 5MP sensor offering 300x digital magnification
USB connectivity with software for MAC or PC
Model: UM012C USB Microscope
20x to 300x magnification with 8LED light source
USB-powered handheld digital microscope .
Focus Range: from 20mm to 200mm.

Frame Rate: Max 30 fps under 600 Lus Brightness.

Magnification Ratio: 20x to 800x
8 built-in LED lights on camera head to illuminate the inspection area, the LED lights' brightness is adjustable using a wheel on the cable).
1MP CMOS sensor with 1280 x 720 pixel resolution
Manual focus range from 10mm to 500mm
10x to 200x magnification
The camera is water resistant with IP67 rating. This applies to the tip of the camera which also carries an adjustable LED light.
Capture still images and record video using a computer, the supplied USB cable and software
ALSO: Teslong® USB Handheld Digital Microscope
Advanced CMOS sensor provides high-definition 1600 x 1200 resolution, so you can fully view fine details
Includes LED lights that you can dim or brighten to provide the perfect light conditions

Aluminum construction makes this microscope durable enough for daily use on the job, but it's also lightweight and easy to store for home use.

With the USB cable connecting the microscope to your computer you can capture live AVI video or record images in BMP format