The new generation Note 3 is not only cheap but has great ambition to rival even the incumbent Samsung Galaxy Note 4, not that it comes with a stylus but shares many high end features with the big gun.
On first impression, the build quality is superb, the metal unibody exudes charm, the ultra narrow bezel makes the 5.5-inch device feels small, grip friendly and portable. Everything Is designed ergonomically and within easy reach.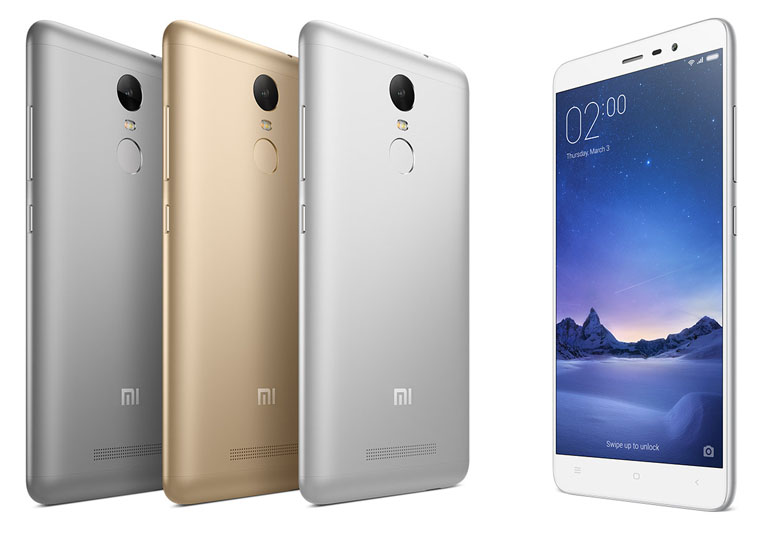 A Premium Feel Smartphone with a Low Price Tag – what is not to like
The back plate is finished in matte for better grip and a metallic surround wraps the edge of the phone giving it a premium finish. At 164 grams, it is a bit on the heavy side but such is the price for a metal frame, big display and 4000mAh battery.

For a budget smartphone, it features a fingerprint scanner, which is practically unheard of in this segment. It is set in the middle of the back plate just under the camera and LED flash.
This makes unlocking the phone easy with one hand, simply place your finger on the scanner when picking it up and within 0.3 seconds, the scanner will read and unlock the phone without the need to first wake up the phone.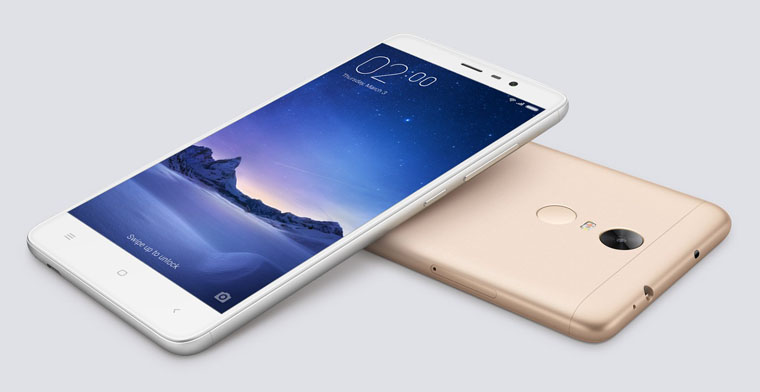 At the heart of REDMI Note 3 is the mid-range Qualcomm Snapdragon 650 hexa-core processor, a quad-core 1.4GHz Cortex A53 with a dual-core 1.8GHz Cortex A72 configuration. Combined with a generous 4GB RAM memory and 32GB flash storage the device is powerful enough to handle everything that you can throw at it loading and switching between apps is snappy and smooth.
Gaming is not a problem too with the device crunching through graphic intensive games without flinching. There is hardly noticeable lag and the device was able to run cool with continuous game play and operation.

Using 16-MP rear cameras with phase detect autofocus for speedy focus and 5MP front camera, both cameras take decent photos outdoor with captured images that are full of detail and great colour reproduction. The same cannot be said for low light shots as it loses details.
For the main camera shooting mode, the default image ratio is 4:3 with a wider format 16:9 available as an option but using this would mean reducing the captured image to only 12MP.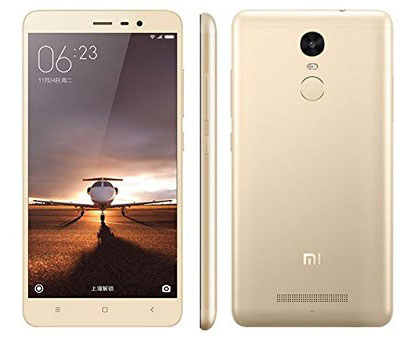 Front camera allows users to taking decent selfie with the beauty mode as default with three different settings. The selfie app has a fun feature that lets you guess the age and gender.
The Note 3 features hybrid SIM card slots that lets you use either two SIM cards with both supporting 4G or one SIM card and one microSD card for up to 32GB extra storage.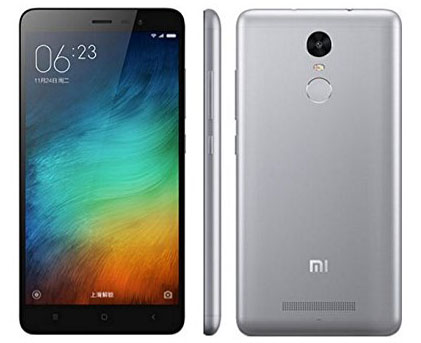 The high capacity battery at 4000mAh for a phone this size, allows it to last for up to 1.5 days with average use. However, charging the phone using the quick charge function still takes up to 2 hours.
Specifications
Display: 5.5-inch Full HD IPS touch screen 1920 x 1080 pixels
Processor: Snapdragon Qualcomm 650 hexa-core processor (quad-core 1.4GHz Cortex-A53 and dual-core 1.8GHz Cortex-A72)
Memory and Storage: 3GB RAM memory and 32GB Flash Storage
Battery: 4,000mAh
Connectivity: Micro USB 2.0, Bluetooth 4.1, WiFi 802.11 a/b/g/n/ac, 4G LTE, Dual SIM, IR blaster, fingerprint sensor and fast charger
Camera: 16MP rear camera with phase-detect autofocus, 5MP front facing camera
Dimensions & Weight: 150 x 76 x 8.7mm and 164 grams
OS: Android OS 5.1.1 Lollipop with MiUI
Colours: Gold, Silver, Grey
WHAT WE LIKE:
Great battery life
Fast fingerprint sensor
Good performer
Amazing build quality, great ergonomics and design
WHAT WE DON'T LIKE:
Still camera performance poorly in low light
Average audio quality