Camera phones are making a come back. The first camera phone appeared circa 2000 in Japan. Since then smartphones have taken over and are now looking to integrate more DSLR features. While they may not completely replace a DSLR, they are portable multifunction devices.
Smartphones with super cameras are making waves in the mobile world. These are not your standard smartphones but focuses on the use of powerful lenses from renowned brands such as HOYA, SONY and LEICA and combining this with feature packed camera apps. There is nothing that these cameras cannot do.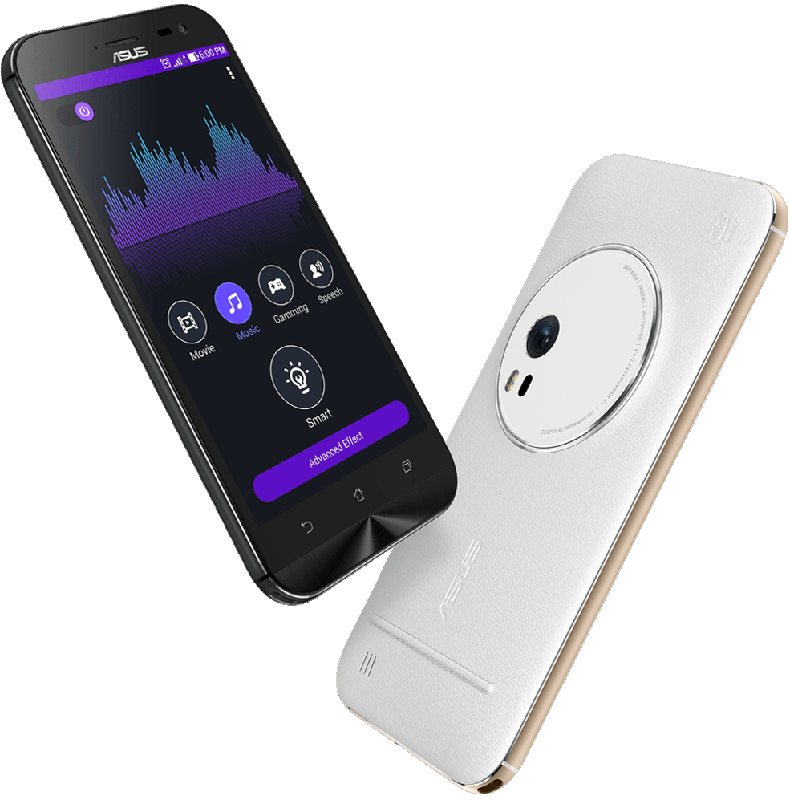 Asus Focuses on Smartphone Cameras
With smartphone photography becoming ever so popular, Asus introduced two instead of one smartphone with super cameras. The ZenFone Zoom is more serious photographers and ZenFone Selfie for those who love their selfies taking photos with their front facing cameras. To understand these two offerings more, we list out the key differences between them.
8 Key Differences
ZenFone Selfie has a powerful front camera 13MP, while ZenFone Zoom use the standard 5MP
ZenFone Zoom while using the same rear facing camera focuses more on this later
ZenFone Zoom is powered by Intel Atom Quad Core Z3950 with speed of up to 2.5GHz while ZenFone Selfie is based on Qualcomm Snapdragon 615 or 616, octa-core processors clocking in at 1.7GHz.
ZenFone Zoom has a bigger memory at 4GB while the ZenFone Selfie only has 3GB. In terms of on board storage, the Zoom again exceeds the Selfie with 128GB of flash storage compared to 32GB.
ZenFone Selfie is lighter at 170 grams while the ZenFone Zoom is 15 grams heavier at 185 grams.
This also makes the Zoom thicker with the edge measuring 5mm while the thickest point in the middle measures 11.95 mm. Compare this to the Selfie at  3.9 ~ 10.8 mm
The ZenFone Selfie has more colour options while the ZenFone Zoom only has black or white. While the design of the ZenFone Zoom offers a premium feel, ZenFone Selfie takes a more hip and trendy look.
In terms of price, the ZenFone Selfie is cheaper compared to the ZenFone Zoom
Let's take a spec by spec comparison between the two camera phones.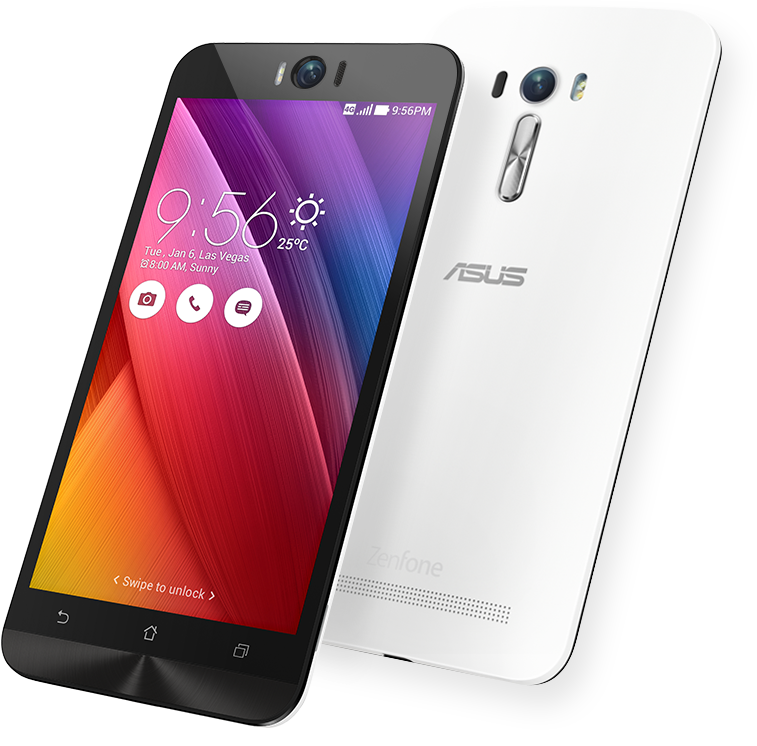 Cameras
Let's look at what's important when considering either one of these phones, the camera. ZenFone Selfie comes with dual 13MP cameras for both front and rear. Both cameras feature dual flash with real tone. The rear camera, with a large f/2.0 aperture lens is great for low-light shots, features ultra fast 0.03s Laser Auto-Focus.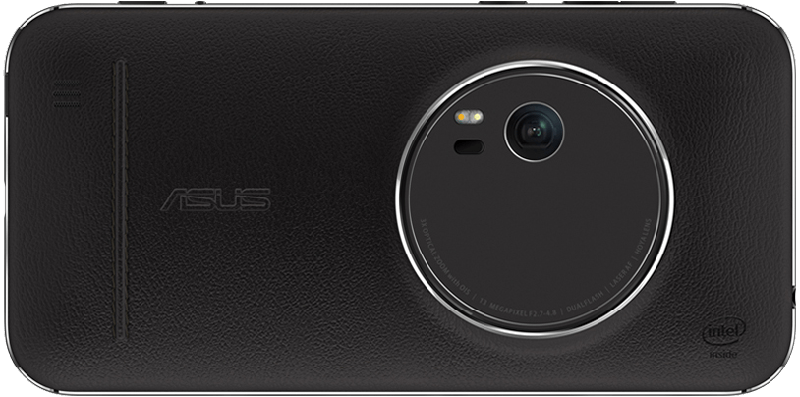 The front camera which is the main focus of the phone uses the same 13MP resolution sensor but with f/2.2-aperture, 88-degree wide-angle lens to capture a bigger picture. Combined with the software it is capable of Selfie Panorama mode for selfies with an outlook of up to 140 degrees to capture everything and everyone in the shot. Both cameras uses five-prism Largan lenses and top-quality Toshiba sensors and is capable of macro photography on subjects as close to 6cm.
The ZenFone Zoom features the thinnest 3x optical-zoom with 28-84mm focal length on a smartphone with an innovative 10-element HOYA lens arrangement for crisp detail and up to 12x total magnification. It does not stop there, the camera comes with optical image stabilization (OIS), dual-LED Real Tone flash for perfect lighting and revolutionary 0.03 seconds laser auto-focus for total clarity every time.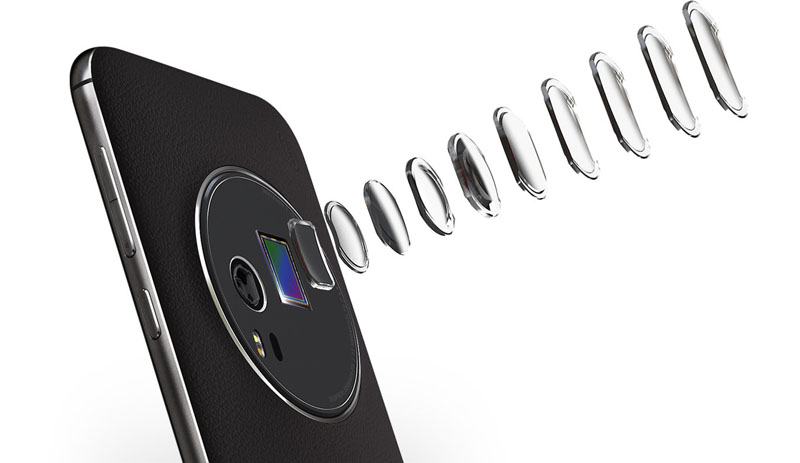 The innovative 10-element lens was created by HOYA, the Japanese optics experts using an aspheric, molded-glass lens system, finished using a technique we call the "D-cut"— a world first. This is paired with dual high-precision stepper motors and arranged in an innovative periscopic arrangement to maximize incoming light and capture best possible photo quality — and allow 3x optical-zoom for close-up clarity.
Shots are automatically enhanced by DSLR-like optical image stabilization (OIS) offering a 16 times longer exposure duration to ensure the image to be stabilized, sharp and clear every time even when moving. Its OIS can capture shots equivalent to shutter speeds that is 4 stops slower than none OIS camera — delivering superb clarity, even in low light.
ZenFone Zoom (ZX551ML): Front 5 Mega-Pixel, Wide View, PixelMaster, Selfie Panorama (up to 140˚). Rear 13 Mega-Pixel, Auto Focus, 0.03 second laser auto-focus, Close-up macro photography (5 cm), LED Flash, PixelMaster, dual-color Real Tone flash, Back Light (HDR) mode with ASUS PixelEnhancing Technology for up to 400% brighter, and evenly exposed photos, Low Light mode with ASUS PIxelMaseter Technology for up to 400% brighter photos and videos, Manual Mode for DSLR-like camera detail settings, Super resolution mode for up to 52 X resolution photos, Real Time, Beautification, 10-element lens.
ZenFone Selfie (ZD551KL): Front 13 Mega-Pixel, Auto Focus, Wide View, PixelMaster. Rear 13 Mega-Pixel, Auto Focus, PixelMaster –

HIGH RES. FRONT & REAR CAMERAS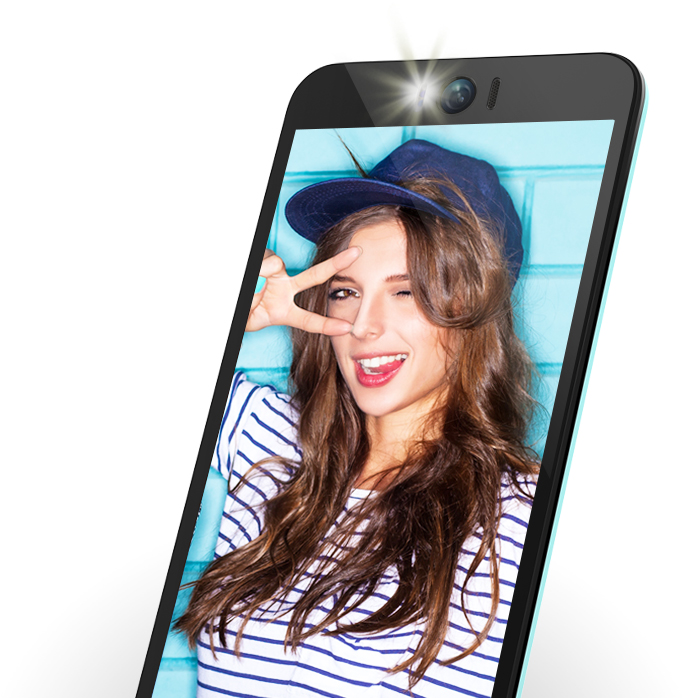 Processor
ZenFone Zoom uses the powerful Intel Atom Quad Core Z3590 processor with speed up to 2.5GHz. The ZenFone Selfie on the other hand use the tried and tested mobile class processors from Qualcomm, specifically the Snapdragon 615 and 616, These octa-core processors are powerful and efficient clocking in at 1.7GHz. The Z3590 is Intel's current flagship processor while Snapdragon 600 is mid range coming under Snapdragon 800 series processors.
ZenFone Zoom (ZX551ML): Intel® Atom™ Quad Core Z3590 (up to 2 core running at 2.5GHz) 

HIGH-END, FASTEST CPU

ZenFone Selfie (ZD551KL): Qualcomm Snapdragon 615 MSM8939 1.7 GHz octa-core or Qualcomm Snapdragon 616 MSM8939 1.7 GHz octa-core

HIGH-END CPU
Display
Nothing much to say here, both devices use the same display, the 5.5-inch Full HD with the same resolution at 1920 x 1070 and pixel density 403 PPI. Also fronted by the same scratch resistant Corning Gorilla Glass 4.
ZenFone Zoom (ZX551ML): 5.5-inches, Full HD 1920×1080/403 PPI,IPS, Corning® Gorilla® Glass 4 –

FULL HD

ZenFone Selfie (ZD551KL): 5.5inches, Full HD 1920×1080/403 PPI, Scratch Resistant Corning® Glass with anti-fingerprint coating, Corning® Gorilla® Glass 4 –

FULL HD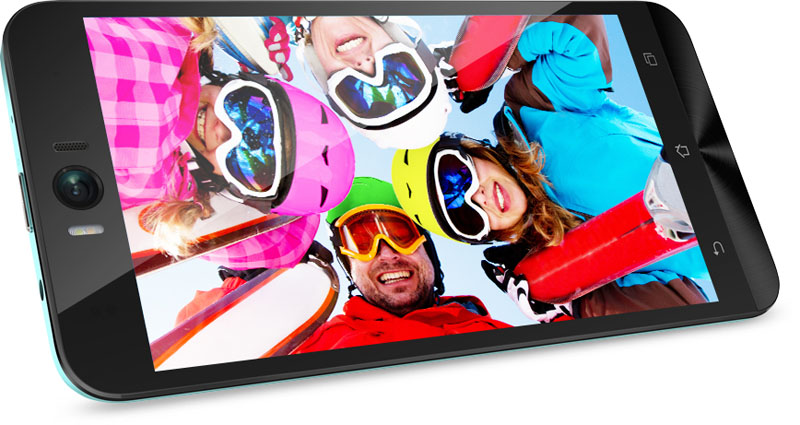 Memory & Storage
This is where ZenFone Selfie falls short but for a reason. In order to keep the cost down, It comes with 3GB RAM instead of 4GB on the ZenFone Zoom. The storage also takes a hit with only 32GB flash storage instead of 128GB. Still, with 3GB RAM and 32GB flash storage, it is plenty for a phone at this price point.
ZenFone Zoom (ZX551ML): 4GB LPDDR3 RAM memory, 128GB eMMC Flash storage with MicroSD card slot (up to 128GB) –

BIGGER STARTING MEMORY & LARGEST STORAGE

ZenFone Selfie (ZD551KL): 3GB LPDDR3 RAM memory, 32GB eMMC Flash storage with MicroSD card slot (up to 64GB)
Battery
Again, nothing to see here, both phones use the same 3000 mAh Lithium Polymer non-removable batteries.
Dimensions and Weight
The ZenFone Selfie is smaller and lighter compared to the ZenFone Zoom. The ZenFone Zoom with more memory, storage and larger rear camera set up makes it both thicker and heavier.
Colour Options & Design
Here is where your money goes when comparing the more expensive ZenFone Zoom to the affordable ZenFone Selfie. ZenFone Zoom uses an ultra-thin 5mm metallic. The back plate is covered with warm burnished leather for contrast with the precision metal frame. Asus boast a 201 precision procedures to create the case using the finest aerospace-grade alloy, precision-milled with 0.4mm diamond-cutting technology to provide custom protection for the 3x optical-zoom. Nano-molding technology (NMT) is applied to seamlessly fuse the antenna to ZenFone Zoom's aluminum frame, for impeccable signal. The metal bezel is treated to a 0.125mm hyperfine sanding process, polishing to a beautifully smooth finish. Then the entire surface is anodized to prevent oxidization.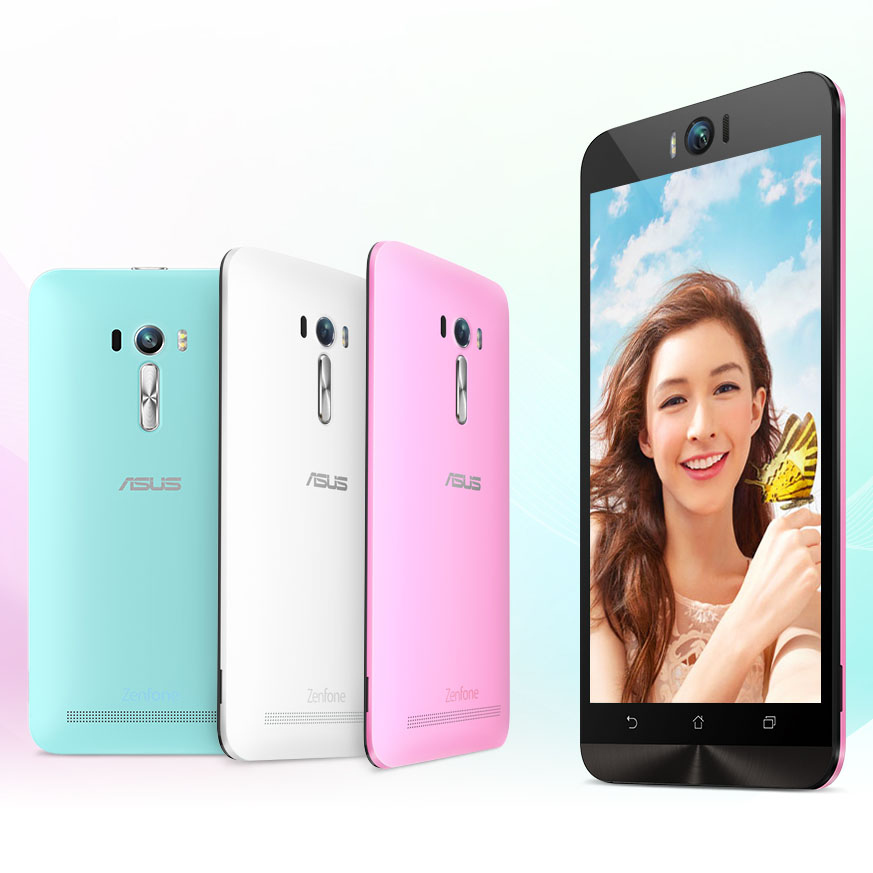 In constrast, the ZenFone Selfie uses pastel colors to reflect a softer personality and exhibits a brighter outlook. The iconic ASUS design elements echo the spirit of Zen with signature concentric-circle detailing and elegant eggshell finish. ZenFone Selfie has an incredibly slim profile with just 3.9mm at the thinnest edge an amazing feat for a smartphone that has a powerful Intel processor and dual SIM card. ZenFone Selfie defines a more instinctive way for human interaction, encompassing a physical rear key as part of the Ergonomic arc design — with a case that tapers to an incredibly thin 3.9mm at the edges. The rear-mounted volume-control and shutter button is ideally positioned for your index finger, so snapping selfies, adjusting the volume and retracing your steps feels as natural as your grip.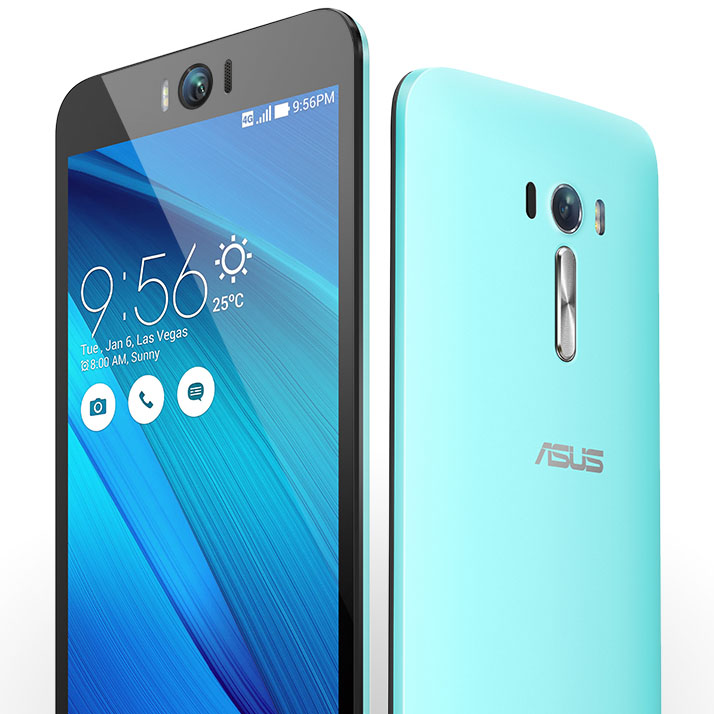 While the ZenFone Zoom is only available in Black or White, the ZenFone Selfie is available in elegant eggshell finish in fashionable Aqua Blue, Chic Pink or Pure White, look sharp with the classic Zen brushed-metal effect in Glacier Grey, Glamor Red and Sheer Gold, or catch every passing eye with Illusion Diamond White, Illusion Polygon Blue, Illusion Smooth Pink.