Almost everyone remembers family evenings gathered around a board game of Monopoly or Cluedo, trading, planning, calculating… in so many ways, board games make up an essential part of childhood with most associated memories being fun, fun and more fun.
While some benefits from board games may be overt, number recognition, math skills, letter recognition, reading, colour recognition, visual and spatial awareness, hand eye coordination, numerous other 'soft' skills from playing board games from focus, to negotiation skills to logic are impossible to quantify.
Imagine the combination of benefits, or just the immense fun you'd get when you combine an utterly new fascinating subject (particularly one that appears for the 'extremely' clever) with some necessary strategy – the result is fascinating board games with serious outcomes yet totally engrossing, fun.
Among the best we found were board and card games with an impossibly serious, yet totally approachable Science twist. Suitable for family or classrooms.
From The Lab of Darrell Louder [Dice Hate Me Games]
Compounded is a game about building chemical compounds through careful management of elements, a fair bit of social play and trading, and just a bit ok luck. In Compounded, players take on the roles of lab managers, hastily competing to complete the most compounds before they are completed by others – or destroyed in an explosion.
2-5 Players

30-90 minute playing time

Great strategy game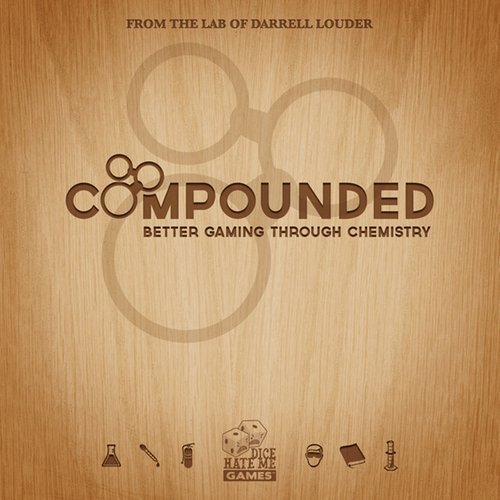 There are two expansion packs for Compounded and they are as follows:
Compounded: Geiger Expansion, the first full expansion for the chemistry board game Compounded, gives experienced scientists even ore to consider in the lab with the introduction of radioactive elements and compounds. As productivity in the lab increases, so does the chance for radioactivity levels to rise.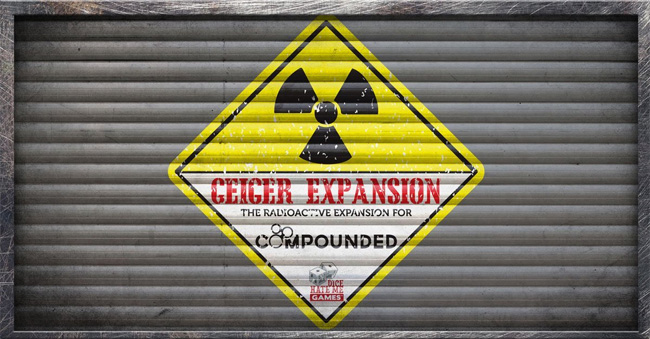 Compounded: Chemical Chaos is a promotional expansion of the game Compounded that includes 15 cards (14 new compounds and additional Lab Fire)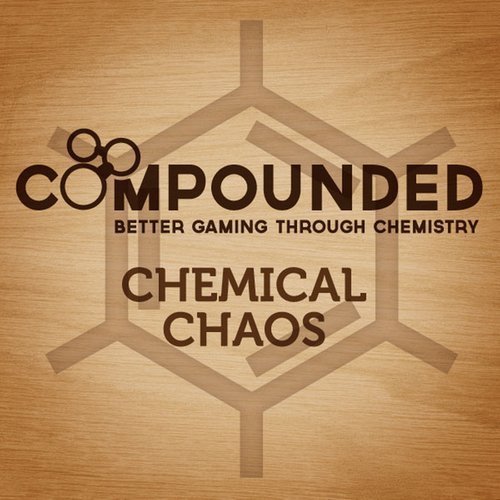 Please bear in mind that these are expansion packs and are not standalone games. You will need the Compounded Board Game to play.
Antimatter Matters was an IndieCade Award 2014 Finalist and IndieCade Festival 2014 Official Selection.
The game Physics Central called, "The perfect recipe for a fun-filled, nerdy evening". Ain't It Cool News proclaimed, "It's like CERN the board game!". And, GeekDad noted, ""If you want a game with a unique theme, fantastic components, and a good balance of entertainment and education, check out Antimatter Matters!"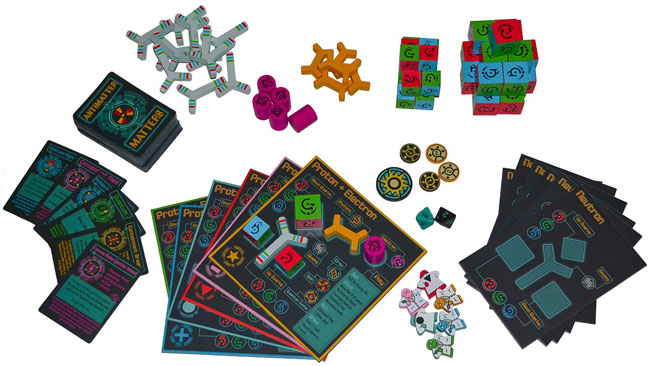 Explore the strange and wonderful world of quantum physics, where a handful of tiny particles interact to form the atoms that make up ourselves and everything we experience in the world around us.
As the lead scientist on an orbiting space laboratory, you are in charge of humanity's first attempt to construct ordinary matter from individually captured elementary particles.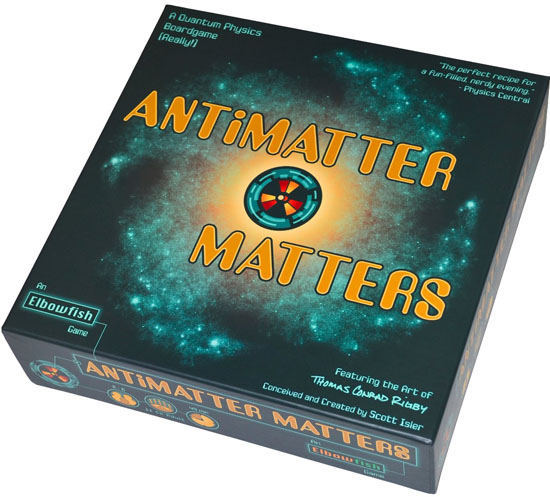 Encounter hazards like quantum entanglement, antimatter collisions and solar flares messing up your instruments, while facing the actions of other player-scientists racing toward the same goal. Will you be the first to collect the right particles and successfully build an atom?
Antimatter Matters balances strategic choices, surprising interactions with other players and the unpredictable nature of the universe. Simple rules-10 minutes to learn-lead to exciting, fun gameplay.
2-6 players
45-60 minutes average playing time
Object: be the first to build an atom out of the very building blocks of the universe
Mix and match Modes and Levels for players of different ages and skills
Best described by a real game player below:
The goal of the game is to build organisms, which when complete are traded in for points. The organisms vary in size, with bigger ones scoring the most. As they grow they start producing more energy (ATP), which can be spent like money in various ways. You can spend ATP to add extra features to your organisms, infect other players with viruses, or play certain cards that will affect yourself or all of the players at once. Your organisms also produce toxins which can be used to fight off viruses or attack other players. When you play a virus card on another player it hiders their ability to score points until they remove it.

This game has elements of both "European-style" games (race to win by building things and scoring points) as well as the "American-style" games (crush your opponent). There's a lot of strategy during the game, such as should you build a number of smaller organisms, a few larger ones, or which stack of cards to draw from, or instead of building your organisms should you spend your energy to infect or fight other players. Also once an organism is complete, you have to decide whether to score it to cash in the points, or continue to use it for the energy and toxin that it produces. It's not an easy choice because until you cash it in it's also vulnerable to attack by other players!
This is a card game. There's no board or dice or tokens. You have three piles of square cards to draw from and play out on the table in front of you.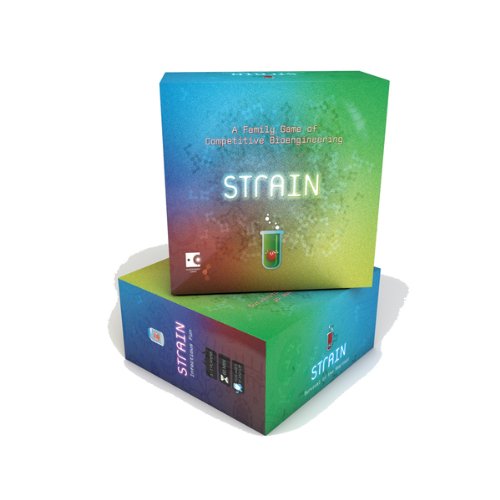 In Evolution, players create and adapt their own species in a dynamic ecosystem with hungry predators and limited resources. Traits like Hard Shell and Horns will protect you from carnivores, while a Long Neck will help you get food that others can't reach. With over 4,000 different species to create, every game becomes a different adventure. So gather your friends and family around the table and see who will best adapt their species to eat, multiply, and thrive.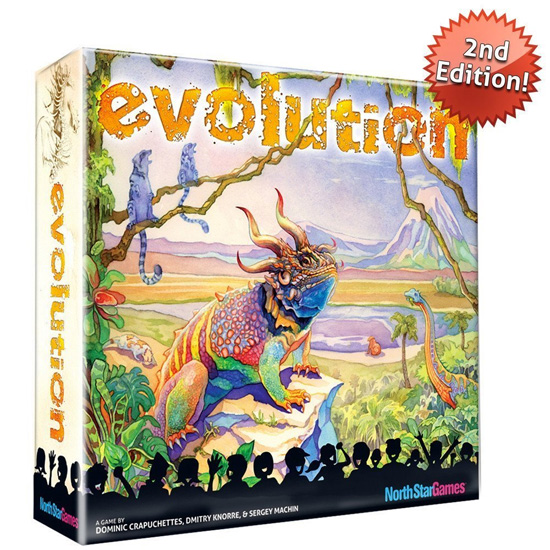 Flight is an expansion for the Evolution game system that introduces avian species into the ecosystem.  Now your species can swoop in on unsuspecting prey from above, fly away from predators, or soar to a new location when food is scarce.  Will the ability to fly propel you to new heights?  Or will it bring about your downfall?  Explore the expanding Evolution world and find out.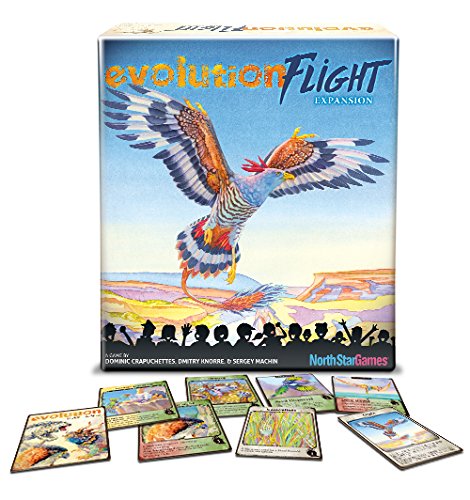 Card Games
Here are some other well recommended educational card games.
Ion – Chemistry and Physics Education Game
"Each card has a symbol with a meaning such as blocking, gifting, play again, shifting and of course there are jokers and double jokers to add to the fun! The symbols must be obeyed as each turn is taken which we found lead to cheers or gripes of frustration as the players went from hero to zero in the winners stakes."
Rainbow Toy Awards
"Solid, quick fun. With the amount of cards in the deck, I figured this might go as long as some extremely tedious UNO games I've played in the past. The extra actions on the cards really help move the game along so that you don't spent too much time going back and forth with the other players (up to 10!) Don't let that 7+ age limit fool you, but 4-year-old was able to handle himself perfectly well with this one."
Purple Pawn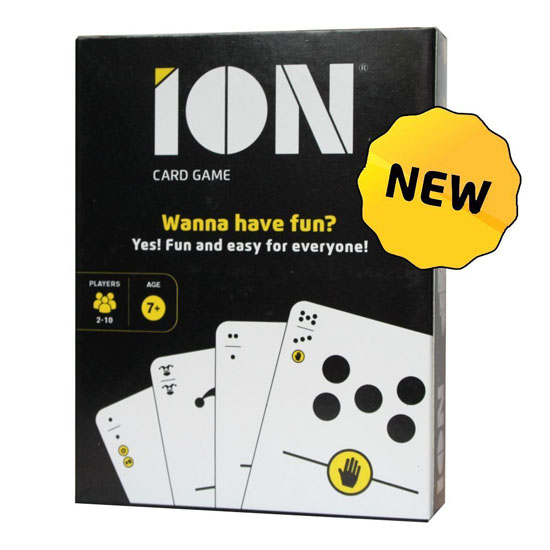 2-10 players
Quick game or tournament mode (scoring points)
5-10 minutes playing time
In Linkage, each player links RNA cards side by side to build their own RNA strand, attempting to copy the shared DNA Template. Players must choose between BUILDING on their own RNA strand, REPAIRING their RNA strand, or Mutating an opposing strand. Players earn points based upon how accurately their RNA strands match the DNA Template.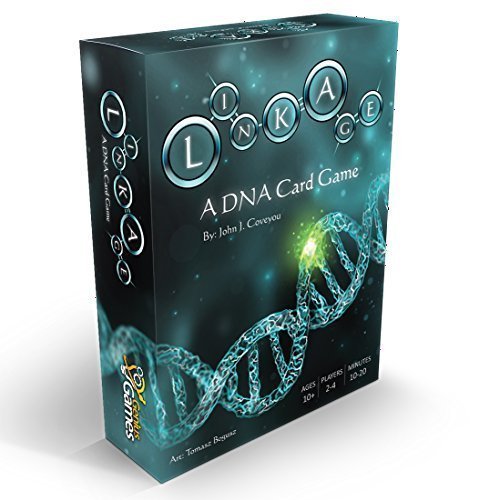 For 2-4 Players

10 minute playing time

Hand management game with some take-that and push your luck

Simple set of rules for new players and an advanced set for more experienced gamers

Fast-paced and competitive card game with play based accurately on the GENETICS of DNA copying in biology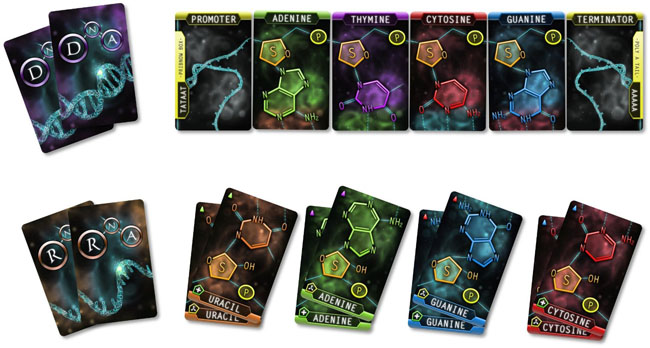 In Peptide, players make a set of thoughtful selections from a number of openly available Organelle Cards (that are then removed) creating an interactive open-card-drafting mechanic. Players do this in order to link Amino Acid cards side-by-side, thus building a protein chain, and thus scoring points.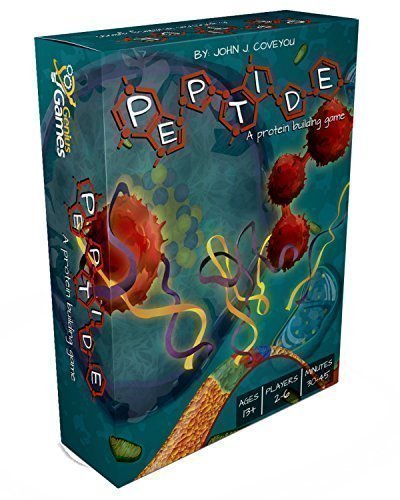 For 2-6 Players

40 minute playing time

Professional Amino Acid and RNA illustrations can be used as classroom learning aids

Engaging and entertaining for younger, older or mixed age gaming crowds

Fast-paced and competitive card game with play based accurately on how cell use RNA to build Proteins
Evolve is a 'build-your-own animal' card game for 2-6 players based on scientific principles. Each epoch you'll mutate your creature to face one of 15 Biomes and 21 unique Challenges in your quest for dominance over your competitors.
Evolve is fast-paced, taking an hour or less to play. It is fun and suitable for adults who like "euro-style" games or card games. It's also educational, and suitable as a classroom or family-style game (kids aged ~10 or younger may require guidance).
What if a meteor strikes, or an ice age overtakes the planet? Can you successfully build a nest to impress your mate, or convince those strange 2-legged creatures that you'd make a good candidate for domestication? Will you grow monkey arms to gather more food, a long giraffe neck to reach high up in the trees, or maybe a scorpion tail to sting your prey? Will your conspicuous plumage lead to dozens of successful offspring, or will you just end up as dinner?