Amazon is intending to hit the tablet market big time with the release of three new Fire tablets [Fire (7), Fire HD 8 and Fire HD 10] to replace the Fire HDX tablets. 
Unlike its previous approach, the new Fire and Fire HDs are more mid-range devices. Previously, Amazon focused on creating high-end devices to compete with the likes of Apple and Samsung. This time, the focus is on making affordable, durable and reliable devices.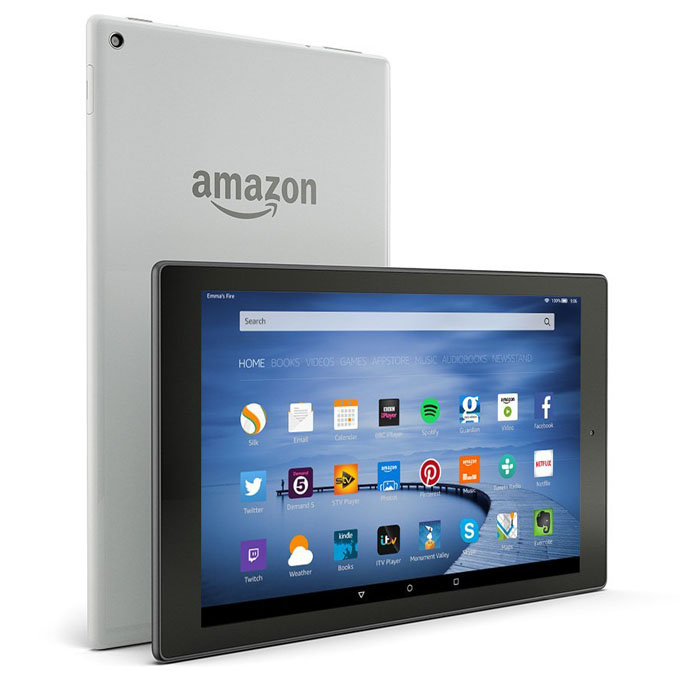 There is no denying that the more Fire Tablets Amazon sells, the more its content market place benefits. Sales of eBooks, TV shows, Movies, Music, Audio Books, Apps and Magazines are after all its main line of business.
So here is how it is going to play out, new Fire and Fire HD tablets are going to be so affordable that many would not think twice in getting them. Heck, the entry level Fire with 7-inch display is even offered as a Six-Pack. Yes, customers can get 6 tablets in one go, as they are priced so cheap. Amazon is currently offering a 6 for 5 offer, get 6 tablets and pay for only 5.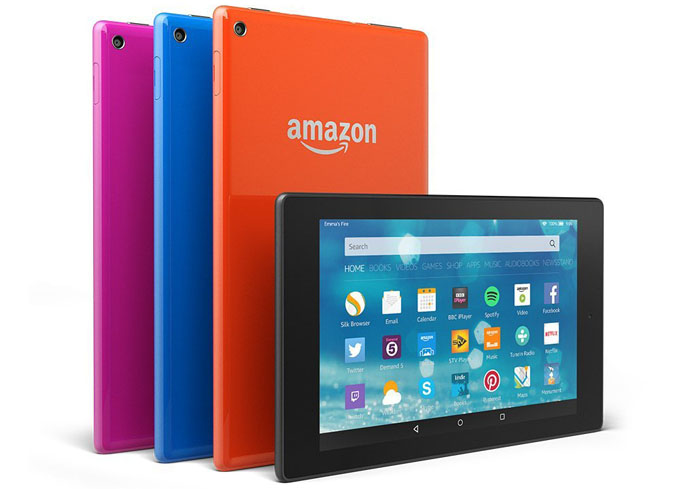 What does this mean for education? Schools, colleges and parents will be able to make their budget stretch and offer their teachers, students and children an invaluable learning tool.
Amazon Fire HD Series for Schools: 5 things you need to know
For key decision maker or purchaser in school and colleges, before you pull your credit card out or click on the check out button, here is what you need to know about the series. We look at five key areas for comparison between the different devices in the range to help make an informed decision.
1. Displays
As the numbers suggest, Amazon covered all grounds from Fire HD 6 to Fire HD 10, there is bound to be a tablet at the right size for everyone within the range.
Fire HD 6, Fire HD 8 and Fire HD 10 offers HD video playback while the Fire (7) and all Fire HDs displays come with IPS (in-plane switching) technology and an advanced polarising filter, fully laminated HD display.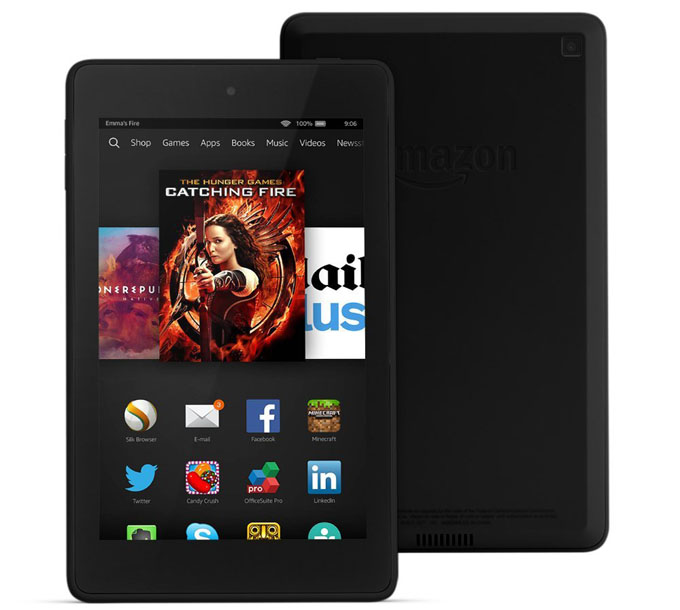 2. New Thin, Durable and Light Design
The new Fire HDs are slimmer and lighter compared to its predecessors. The Fire HD 8 and HD 10 are the slimmest at only 7.7mm. The Fire HD 8 is also ultra light for its class, at only 311 grams, it is even lighter than Amazon's own Fire (7) but for the lightest and smallest footprint tablet in the range, it has to be Fire HD 6.
Durability is important when it comes to tablets for students, the Fire and Fire HDs uses durable Gorilla Glass and are rigorously tested. Amazon engineers Fire tablets to hold up against everyday life. As measured in tumble tests, Fire tablets are 1.8 times more durable than the iPad Air 2. These Fire HD tablets are extremely reliable will no doubt serve the students in the long run.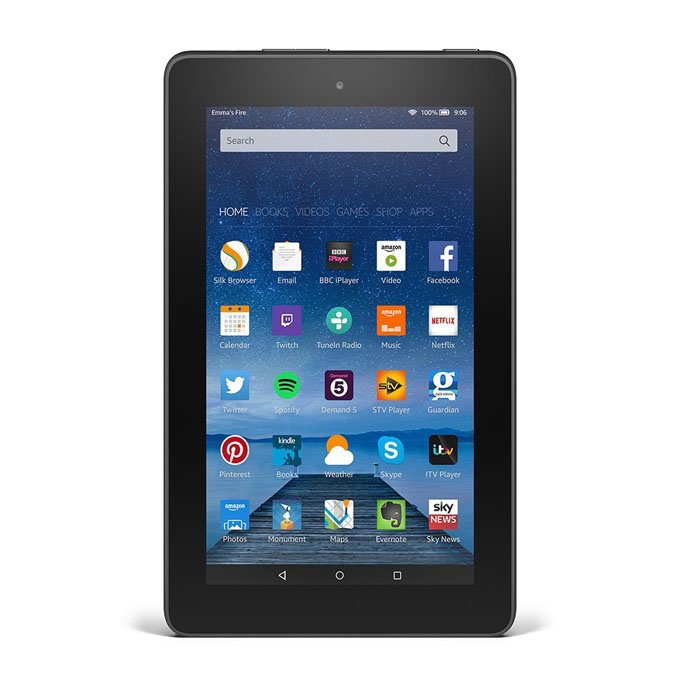 3. Power
Amazon uses the same fast yet efficient quad-core processors from MediaTek for all its Fire HD tablets. These proven processors help keep the costs down and still capable of executing everything you can throw at it. The Quad-Core processor consists of two dual core processors, one clocked at 1.5GHz while the other at 1.2GHz. At any time, these dual cores will work independently or jointly depending on the task at hand.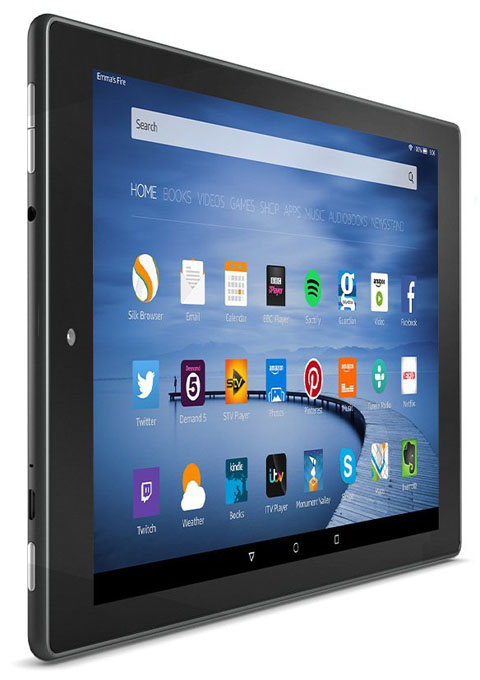 4. Memory and Storage
Amazon offers free unlimited cloud storage for all Amazon content and photos taken with the tablet but if you have to take your data with you, there is the on-board storage an if that is not enough, there is always the microSD expansion slot that lets you add up to 128GB or extra space. MicroSD cards are inexpensive and can easily be included in the tablet ownership scheme or something for students are parents to consider.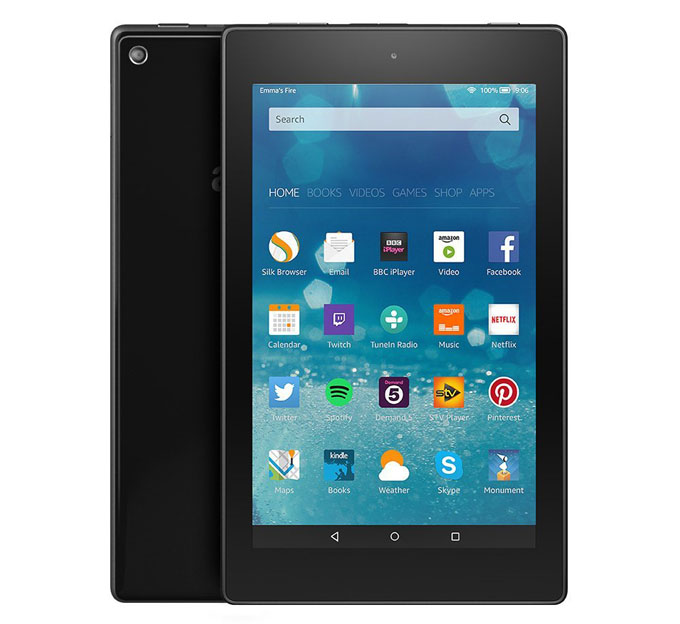 5. Battery Life
Obviously the longer the battery life the better. The tablets offer a respectable 7 or 8 hours of mixed used which is plenty to power a student through a typical school day. For charging, it takes under 5 or 6 hours to fully charge the tablet which can be done easily by students at home.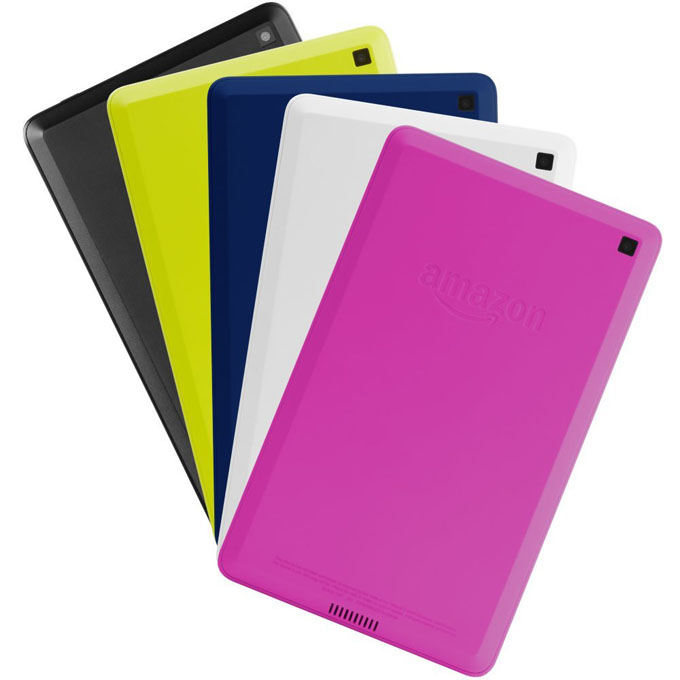 Other Features To Consider
Here are other features that you may wish to consider when deciding on the right Fire or Fire HD to get. Cameras, Sound, Connectivity and Sensors may not be mid range tablets strongest points but they are nonetheless covered with the Fire and Fire HD devices. See below:
Cameras
Both Fire and Fire HD 6 uses the same 2MP rear facing and VGA front facing setup while the Fire HD 8 and Fire HD 10 uses the same 5MP rear facing and HD front facing cameras. These setups allow for 720p and 1080p HD video recording respectively. They may not be  with unlimited cloud storage for photos taken with Fire devices, these are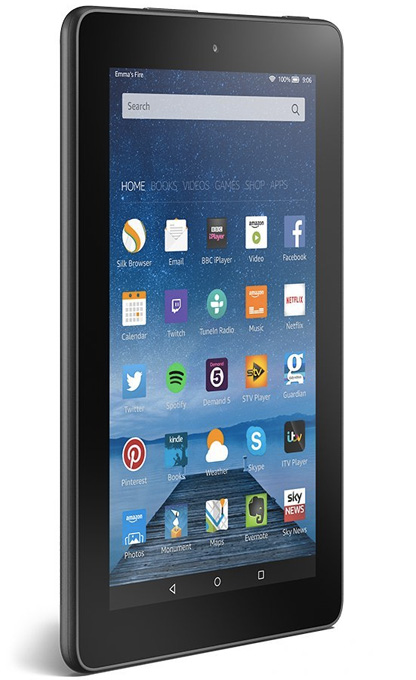 Sound
Amazon engineers used to emphasize on the sound system with dual firing stereo speakers supporting Dolby Digital Surround and Dolby Audio in the HDX series.
With the HD, Dolby Audio is still there but to keep the bulk down, the devices are driven by standard dual stereo speakers. The Fire and Fire HD 6 however, comes with mono speakers only.
Connectivity & Sensors
No GPS, Assisted GPS or GLONASS sensors for Fire, HD6 or HD8 but there is mention of a 4G model for Fire HD 10 which would use A-GPS for location services on top of WiFi.
Accessibility Functions
VoiceView Screen Reader and Screen Magnifier, enabling access to the vast majority of Fire tablet features. VoiceView features IVONA's award-winning natural language text-to-speech voice.
Fire OS 5 also includes system-wide subtitle settings, adjustable font sizes up to 50% larger, and a variety of book reading text adjustments such as adjustable colours and text spacing. Also includes built-in Oxford dictionary.
Content Formats Supported
Kindle (AZW), KF8, TXT, PDF, unprotected MOBI, PRC natively, Audible Enhanced format (AAX), DOC, DOCX, JPEG, GIF, PNG, BMP, non-DRM AAC, MP3, MIDI, PCM/WAVE, OGG, WAV, M4V, MP4, Dolby Digital (AC-3), Dolby Digital Plus (E-AC-3), AAC LC/LTP, HE-AACv1, HE-AACv2, MKV, AMR-NB, AMR-WB, HTML5, CSS3, 3GP, VP8 (WEBM)
Features Possible with Amazon Streaming Services
Amazon Underground: All-new, one-of-a-kind app store experience where thousands of apps, games and in-app items are actually free — including extra lives, unlocked levels, unlimited add-on packs and more
Prime members can stream thousands of Prime Instant Video titles, access over 800,000 book titles, thousands of audiobooks and over a million songs
Prime members can download thousands of Prime Instant Video movies and TV shows to watch offline anywhere
Enjoy more than 38 million songs, movies, TV shows, books, apps and games