Ever wished you can charge all your devices with one power bank and still have enough juice left for a second. Going away on a trip, long haul flight, road trip, camping or to the great outdoor? It is easy to run your devices down especially with smartphones that last barely a day or at best two of use.
Not wanting to miss the opportunity to take that still shot or video, pull up your favourite game to pass the time, update your social profile, read your e-book, check your timeline, catch up on your movies and TV shows and have navigational directions at your finger tips, then you will need power. Having to look for a power socket every night is not easy especially when you are out or worst, in the middle of nowhere.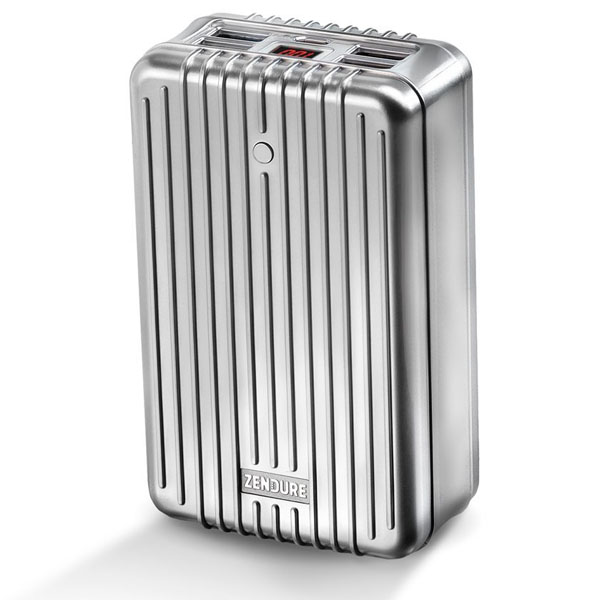 Thankfully there are ultra high capacity external batteries now that last and last. We take a look at one of such power bank, the Zendure A8 Pro. An ultra high capacity battery that let you charge your mobile phones many times over or hold enough juice to charge a small tablet two or three times and a big tablet at least once.
After living with the device for two months, it's easy to see where its strength lies, all 25,600 mAh of it. Not intending to take it out with me down on errands if I am caught running out of battery in the middle of the day, I have smaller more portable power banks for that now that they are so affordable, the super size charger lives in the drawer in my bed side table.
If you are like me, not wanting to leave devices on charge overnight then this is the battery for you. I use the external battery to charge my devices at night or even during the day time. The battery will automatically shut down when the devices are charged and I do not need multiple plugs connected to the mains all night.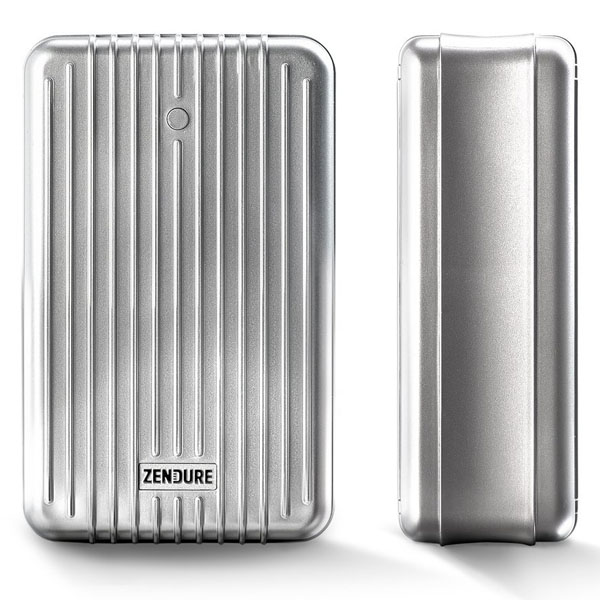 Zendure A8 Pro Externl Battery – What You Need to Know
Zendure A8 Pro External Battery or power bank comes with an ultra high 25,600 mAh capacity battery. This is the 2nd generation external battery from Zendure with ZEN+ technology.
Typically a battery this size lets you charge your smartphone 7-8 times, iPad mini 2-3 times, iPad air 1.5 times or more. I have lost count of the number of times it was able to charge my smartphone and tablets before needing charge itself.
First impression, the battery has a stylish design, rugged, sturdy and strong body. Finished in silver colour, it looks and feel solid and of good built quality. Constructed from durable material, the surface is hard wearing. The outer casing is made out of two half shells bound together with a shock absorbing rubber band. For a high capacity external battery, the Zendure A8 Pro is still relatively compact.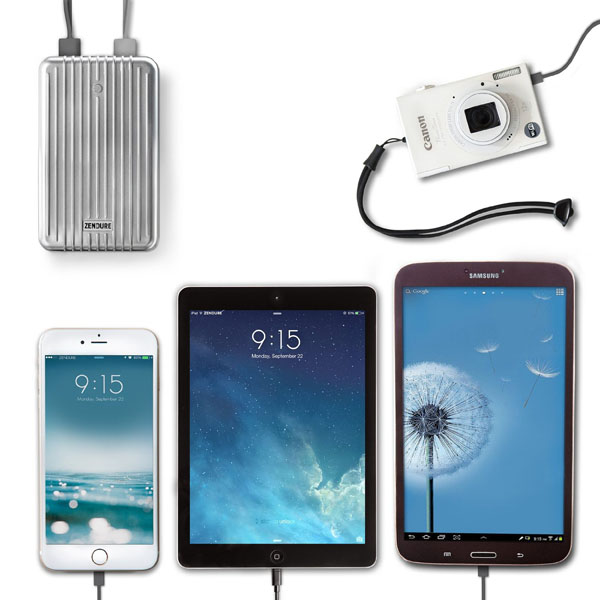 Zendure A8 Pro has 4 USB output ports with up to 2.1A maximum per port for a total of 3.1A that will charge up to four devices simultaneously. I have mine connected up with lightning cables and USB charging cables that it looks like an octopus with extended tentacles. As the maximum output is only 3.1A, it will take longer if you have more than one devices connected.
It took just a little over an hour to charge my iPhone from flat which is pretty amazing.
ZEN+ technology automatically detect and switch its output current to a maximum of 2.1A to match the connected device to give you peace of mind knowing that your device is protected and to offer the best possible charging speed for your device.
The A8 Pro supports Charge-Through function that allows devices to be charged while the external battery is connected to a power source, making the most of wall socket time, charging the battery and all the connected devices at the same time.
Auto On and Standby: The battery turns itself on automatically when connected to a device and if it doesn't, this happens sometimes, then there is a push button to manually activate the device. Once charging is complete it will go to standby and stop charging your device, avoiding over charging. We find that charging stops at around 98%. To top it up, simply press the button.
The LED digital battery level indicator works very well in showing just how much juice is left down to the 1%. It comes on automatically during charging and when being charged. The digital indicator is betters some of the other battery level indicators which are typically a series of LED lights. This just takes the guess work out of how much charge the battery actually has.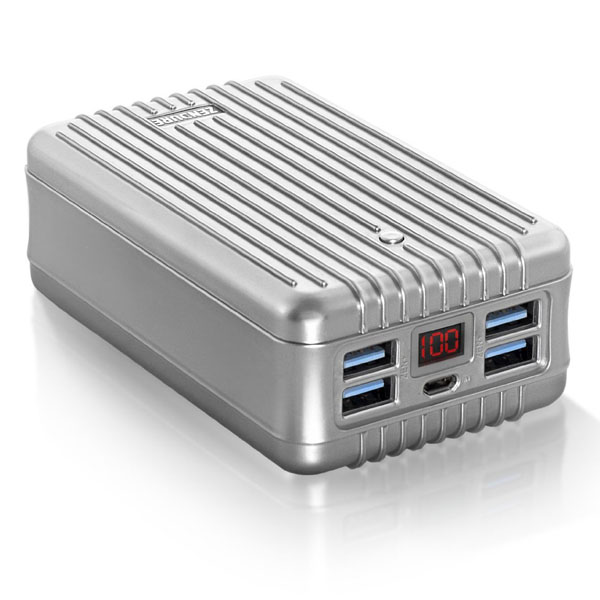 With it high quality cells, it can maintain 95% of its charge up to 6 months without use. We have not left the battery alone for six months but for a whole two months and can safely say that when we left it the battery indicator was at 100% and it still is when we decide to use it two months later. The same cannot be said about my laptop that loses charge in matter of weeks.
As with most power banks, the battery has over 500 charge discharge cycle and as this is a big battery, you will most likely get more use out of it than smaller powerbanks with the same discharge cycle. At 500 charge discharge cycle, we are looking at charging the typical smartphone well over 3500 times.
It weights 483 grams, measures 119mm x 73mm x 40mm and is made from crush proof composite material with dual-injection molding and a shock absorbing central belt. There is a video online showing how the battery survives being run over by a sedan, definitely worth watching. You will find a quick get started guide, a soft travel case, a USB charging cable together with the Zendure A8 Pro in the box.
Other Power Banks from Zendure
If the Zendure A8 Pro is too big or heavy then consider one of the following from range of power banks designed to be extremely durable. As 2nd generation Zendure batteries, these come with ZEN+ technology, the company's code name for a smart charger.
We also reviewed the Zendure A3 with 9600mAh which you can read about at Zendure A3 External Battery Charger: Portable rugged power bank
Durability Test Video