We love phablets for its' potential to replace both your smartphone and tablet. While most phablets are premium devices and come with high price tags, there is a new breed of phablets that will meet the needs of the masses striking a balance between performance and cost.
No, you don't need to take up another loan or pay a hefty monthly tariff to own one of these. From the biggest brands like Microsoft, Nokia, Sony, Lenovo, LG and Motorola as well as new comers Huawei and Oppo come low cost big screen smartphones that will fit anyones' budget. In fact they are so cheap, you can buy it out right, SIM free and don't bother being locked down to a lengthy contract.
Costing only a fraction of what you would pay for a Samsung Galaxy Note 4 or Apple iPhone 6 Plus, these smartphones are guaranteed to make your money stretch further and with high end specifications like Full HD display, super fast quad core processor, up to 3GB of memory and fully capable cameras, you would not be short changed either.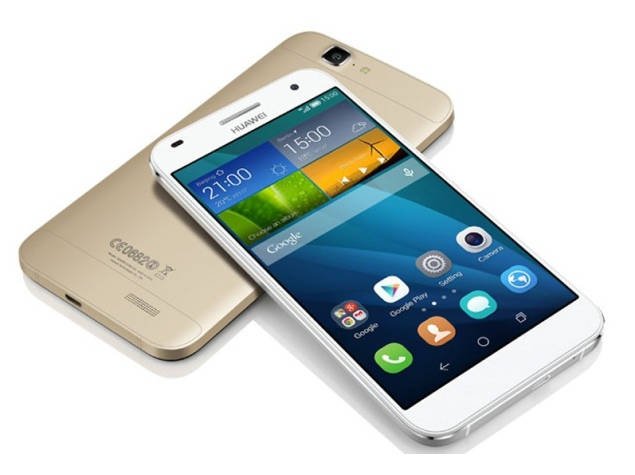 5 Top Consideration for a Smartphone
Before we take a closer look at these super-sized smartphones, let's run through the key considerations when planning to buy a phablet.
1. Display Size: Of course we want a big display, the bigger the better because that's the whole idea. After all, it is meant to be a phone and a tablet combined. People looking to buy a phablet do this to carry one less device. So they can have the best of both phone and tablet rolled in one.
Bigger screen also meant better visual experience when watching your favourite TV shows or catching the latest movie. From processor demanding tasks like playing 3D intensive games to simply reading a ebook, nothing beats doing it on a bigger screen. For the productive type; entrepreneurs, commuters and business executives, working on a big screen make for even better productivity.
2. Processing Power: with new smartphones launching every season, even the fastest of smartphones today will be yesterdays news in a matter of months. Would you jump on the most expensive and fastest smartphone with the best processor? This depends on your requirement and the type of application you wish to run. But, our rule with processing power is, get the best you can afford and more so if you are into gaming. Make sure you get the fastest processor which is usually coupled with a strong GPU. Generally, quad core processors running at 2.0GHz or higher is recommended with the exception of Windows Phones.
3. Memory and Storage: 2GB RAM and 16GB Storage is pretty standard these days. Although 3GB RAM is becoming increasingly common. Phablets may come with storage expansion in the form of MicroSD slot that lets you add up to 128GB extra memory subject to model and support. If you plan to carry a lot of content; movies and music with you, be sure to get a phablet with MicroSD slot.
4. Cameras: Smartphones have certainly taken the place of point and shoot cameras and will continue to do so simple because it is always available. You can leave home without your camera but you would not do so without your smartphone. The camera on your phablet needs to be good enough to take decent photos. We are not expecting SLR quality shots but together with onboard apps, you should capture sufficient quality to share be it photos or videos online.
Also, don't forget the all important front facing camera. Not only are they great for video calls, but becoming more important these days for selfies. If selfies are your thing, make sure you get a phablet with wide angle front facing camera.
5. Size and Weight: it is unavoidable that a phablet is going to have a big foot print and you are definitely going to struggle trying to fit these into the pocket of your skin tight jeans. But you are not buying a phablet for that.
Still, you would want a phablet that is slim and compact enough to drop into your jacket pocket or folio case easily. Where compact goes, make sure the top and bottom bezels are smaller and the side bezels ultra slim.
Yes, it would be ideal if the phablet was just as big as its screen, edge to edge with no bezel to speak of but that day has yet to come.
Weight on the other hand is a matter of preference. For a device this size, some prefer it to be weighted and not too light for better handling. Device with metal alloy body or aluminium back plates are going to be more robust but it is going to add more weight.
The Top 10 Best Budget Phablets
Here is our line-up of low cost smartphones with displays bigger than 5-inch, better known as phablets. To be expected, these big screen budget phones are either built as such or are predecessors to the newer more current equivalents.
LG G4 5.5-inch
which has come down in price since launch and
Huawei P8 Lite 5.0-inch
, smaller but equally impressive smartphone from the company that brought us
Nexus 6P 5.7-inch
premium phablet. Honor, a new comer also has a follow up to the Honor 6 Plus with the Honor 7 5.2-inch. Honor is a Huawei owned company catering for the entry level market. The recent alternatives are as follows:
Best Budget Phablets Compared
Looks look at a spec-by-spec comparison between these smartphones: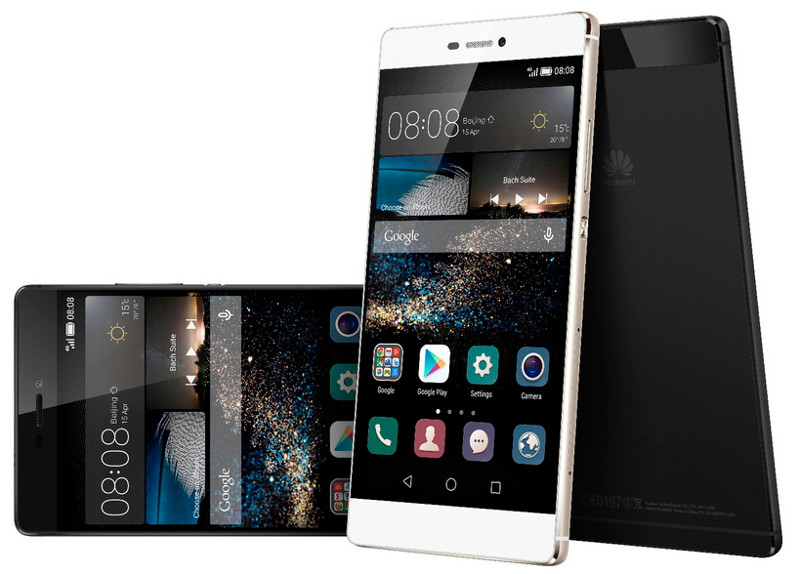 Display
On the top of our list is the Huawei P8 with 5.2-inch display. From relatively unknown, Huawei has propelled itself from its humble beginning of creating 3G broadband dongle and MiFi unit to being chosen by Google to make Google Nexus 6P. The Huawei P8 not only look good on paper, it;s sleek and stylish body is all metal aluminium giving it a premium look and feel. It is also the slimmest phone here at 6.4mm with its subltly curved edges for better grip. Even with a super slim body, Apple's iPhone camera, the 13MP on the P8 fits completely flush and comes with Optical Image Stabilisation, super close-up macro mode and low light enhancement. The 8MP front facing selfie camera has wide angle great for group selfie. For the display, it boast rich, vivid colours and deep blacks.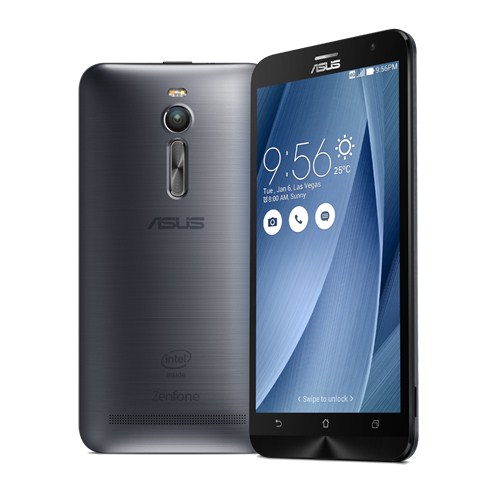 CPU
The fastest and best performance smartphones title goes to not one but three smartphones, LG G3, OnePlus One and Moto X. Newer smartphones use the more power efficient Octa-Core processor based on the Snapdragon 615 and Kirin chips. Asus ZenFone 2 is the only phablet that adopts the Intel Atom 64-bit Quad Core processor clocking in at 2.3GHz. A lower clocked model with less memory (2GB) and storage (16GB) is also available (ZE550ML) but we prefer the 'no-compromise' ZE661ML with chart topping 4GB RAM memory and multiple storage options.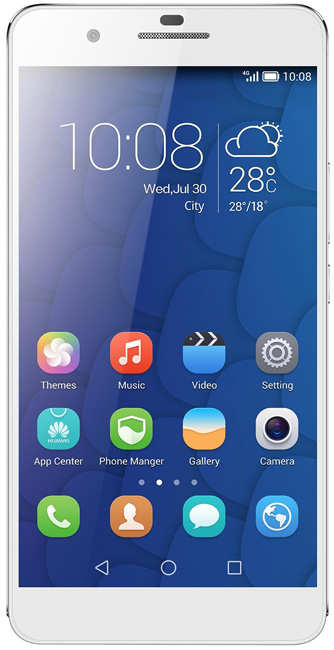 Memory & Storage
While Windows Phone cope well with 1GB of RAM and 8GB of Storage, Android Phones prefer 2GB of RAM and 16GB of Storage or more. Of the line-up, apart from the Windows Phones, all other phablets have at least 2GB of memory and 16GB of storage. On the other hand, Huawei P8, LG G3, OnePlus One and Honor 6 Plus comes with tripple memory at 3GB. Then there is Asus ZenFone 2 with the bigger memory at 4GB.
The Huawei Honor 6 Plus comes with a bionic parallel dual 8MP rear facing camera. What this means is that the rear facing camera is capable of capturing double the amount of light coupled with super fast focus speed of just 0.1 second, the phone can capture beautiful nigh-time scenes at a level of clarity not seen on other smartphones. Aperture setting available ranges from F0.95 to F16. It also uses the same 8MP camera, albeit single unit for the front selfie camera. It has a big capacity battery at 3600mAh with promise of up to 2 days battery life.
Since launch Huawei has also released a smaller and cheaper Honor 7 with 5.2-inch display and Dual SIM. The Honor 7 uses a faster HiSilicon Kirin 935 processor and falls back to single rear 20MP camera configuration.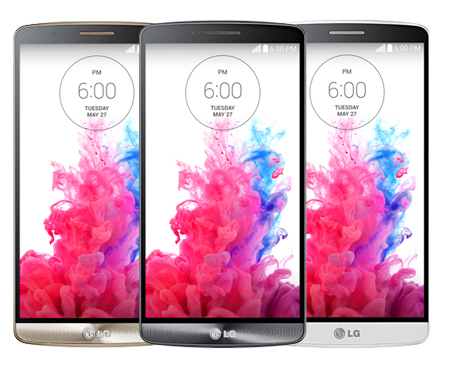 Cameras
Decent cameras are just as important if this were to be your all in one device and we are not let down by the fully capable rear facing and front facing cameras on these phablets. Four of our phablets (Lumia 640 XL, OnePlus One, Huawei Ascend G7 and Asus ZenFone 2) have good combination rear facing and front facing cameras at 13MP and 5MP respectively while others have at least a 5MP or higher rear facing camera and sufficient front facing camera. Honor 6 Plus has, Moto X Play has a chart topping 21MP rear facing camera Huawei P8 has the best combination at 13MP and 8MP.
With the launch of LG G4, the still capable and outgoing LG G3 has seen its price tag slashed making it one of the best budget phablets to consider. There are many good things going on for the LG ex-flagship. One of the features that make it stand out from the rest is the Quad HD display and the Laser Focus and Optical Image Stabilization 13MP rear camera with dual flash.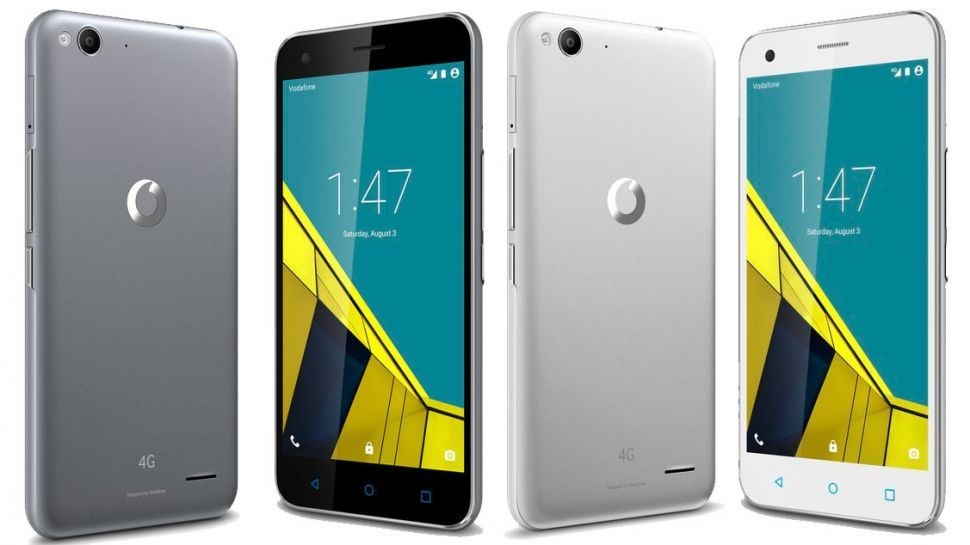 Battery
While the Vodafone Smart Ultra 6 4G is one of the cheapest phablet in our list, it is locked to the provider. However, a quick search online for Vodafone Smart Ultra 6 unlock code reveals some sources where you can get this for a small fee. The phone is highly reviewed but falls behind on camera quality and design. Still, these are things that bargain hunters are willing to overlook given that the phone cost less than half the average prices here. The octa-core processor and the large Full HD 5.5-inch display are what you would normally get on high end phones. If you are interest, this is a rebadged unit, ZTE is the company that builds the phone.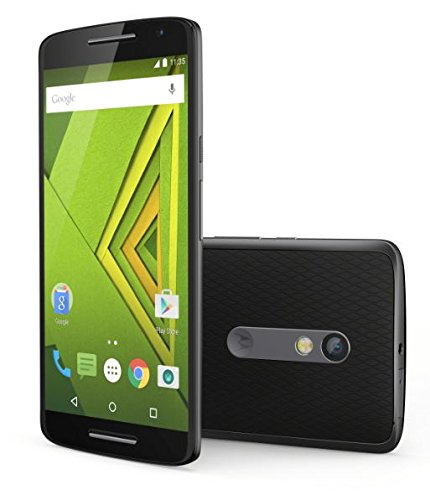 It comes as no surprise that in order to squeeze higher capacity battery cells for better battery life, one would need to compromise on size. The average capacity for our phablets hovers around 3000mAh with some going as high as 3600mAh and 3630mAh on Honor 6 Plus and Motorola Moto X Play respectively. There is no real formula to determine the hours or days the battery will last on each phone, it all comes down to the usage habits. Still, you cannot go wrong with 3000mAh which is pretty stand on even some of the high end smartphones.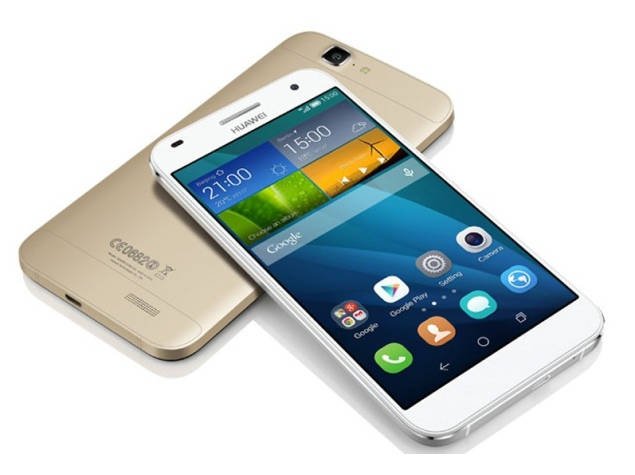 Size & Weight
The title for the slimmest phablet goes to Huawei P8. The phone measures only 6.4mm thick followed by Huawei Ascend at 7.6mm. Other are 8.9mm to 10mm thick. Motorola's Moto X has a curved backplate starting at 3.8mm thick to 9.9mm at the centre. The lightest phone is a tie between Huawei P8 and Motorola Moto X  both at 144 grams.
Huawei Ascend G7 is the other Huawei phone with an all-metal back plate and a super slim body. The Ascend G7 is designed with a unique flowing curves with shiny edges that allows it to stand out from the rest. The phone uses Sony's 4th Generation Sensor and lese for the rear facing 13MP camera while the front 5MP selfie camera uses 88° wide-angle lens for better group selfies. The only let down is it does not come with a Full HD screen but instead a 720p HD lower dpi display.
The Lumia 640 XL is Nokia's Budget Phablet with Microsoft at the helm. If you are after the latest flagship and premium Windows Phone from Microsoft, there is the Microsoft Lumia 950 5.2-inch WQHD and Microsoft Lumia 950XL 5.7-inch WQHD running the latest Windows 10 operating system for phones.
Operating System
The OnePlus One is great for enthusiasts who likes to tinker. Based on a very customisable, community driven CyanogenMod, an open source variant of the Android OS. Not only do you get the latest variant of the Android OS but frequent updates and skins or themes to fit your style. Operating system updates for the different phones depends entirely on the manufacturer. Android OS 5.0 Lollipop is most common with more and more manufacturers announcing their plans to release the latest Android OS 6.0 Marshmallow for their devices.
NOTE: Some manufacturers offer Android OS updates to 5.0 Lollipop or even announed their plan to upgrade to 6.0 Marshmallow but this is market and manufacturer dependent.

Final Thoughts
Finally, here is a look at our line-up again. For the latest prices, click on the links below: