If you are like me and prefer bigger spatial screen resolution for your tablet and the Windows desktop, which translate to things looking smaller but more room to arrange multiple windows on the desktop or multi-tasking apps from Windows Store then one of these tablets is for you.
We look specifically at 10-inch Windows tablets, big enough but not too big, with high resolution screens that pack plenty of pixels per inch to make everything look super crisp and sharp. The typical screen resolution at 10.1-inch is 1280 x 800 pixels and for 10.8-inch screens; 1366 x 768 pixels. While this is enough for tablet mode, it is a little restrictive in desktop mode. With Microsoft dropping the cut down Windows RT in favour of the full fat Windows 8.1, you have the benefits of both worlds, the Metro UI Tablet access and Conventional Desktop access. To make the most of your tablet, you will need a display with higher resolution. The resolutions on our line-up goes as high as 1920 x 1280 pixels with most of the screens carrying as many as 1920 x 1200 pixels. Not considering the actual size of the screens (10.1 or 10.8-inch), they translate to up to 58% more space on the desktop and making images and videos nearly twice as sharp.
Best High Resolution Full HD 10-inch Window Tablets
We compare the latest Microsoft Surface 3, Microsoft's cheapest and most affordable Windows tablet with other tablets from Dell, Lenovo and Acer. Lenovo alone offers three different tablets in the shape of the Yoga 2 10, Miix 3 10 and the business class ThinkPad 10. Acer with its Aspire Switch 10 has a high resolution model with Full HD display in their range.
Here is a quick look at our direct comparison line-up [IN OUR COMPARISON]:
And now for a look at the details.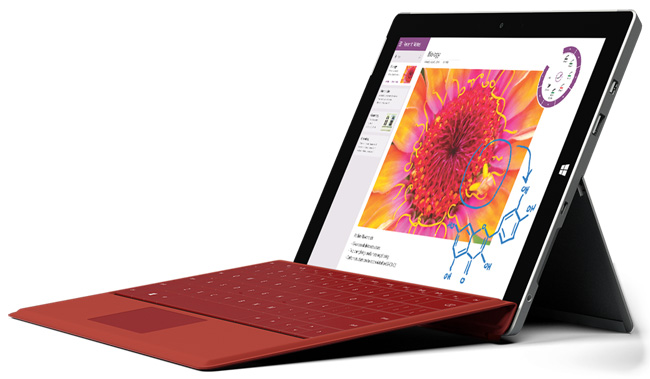 CPU
The fastest CPU based on clock speed goes to the new Microsoft Surface 3, Dell Venue 11 Pro 5000 Series and ThinkPad 10. This is followed by Lenovo Yoga 2, Lenovo Miix 3 and Acer Aspire Switch 10 which share the same clock speed.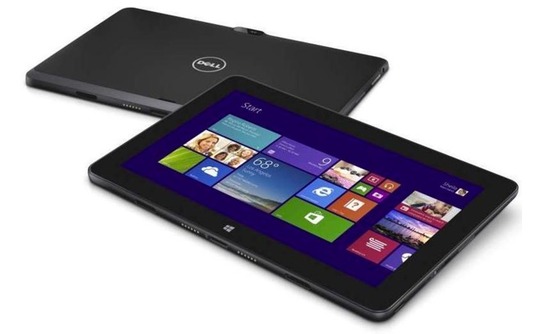 DISPLAY
From our line-up, there is only one display that can stand up to the Microsoft Surface 3 in size. At 10.8-inch, the Dell Venue 11 Pro goes neck to neck but fall short on pixels. While it is still Full HD at 1920 x 1080 pixels, it is 200 pixels shorter compared to Microsoft Surface 3's Full HD Plus display at 1920 x 1280 pixels.
As promised, the other tablets featured here are complete with Full HD 1920 x 1200 pixel resolution display to match.
NOTE: Be sure to check the display resolution before placing your order. Some models have lower resolution screens and it may not be immediately obvious from the model number alone.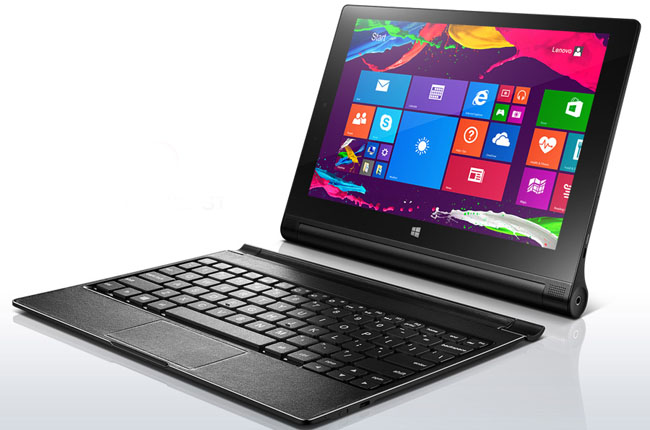 MEMORY & STORAGE
While the starting memory size is 2GB, some vendor offers up to 4GB of RAM. They do this in conjunction with the size of the storage. Only one tablet pairs their memory and storage the same way Microsoft Surface 3 does and that is the ThinkPad 10. For the rest, 32GB or 64GB of storage may seem little but is sufficient for the typical users. There is always the cloud or micro-SD expansion slot to increase the storage space.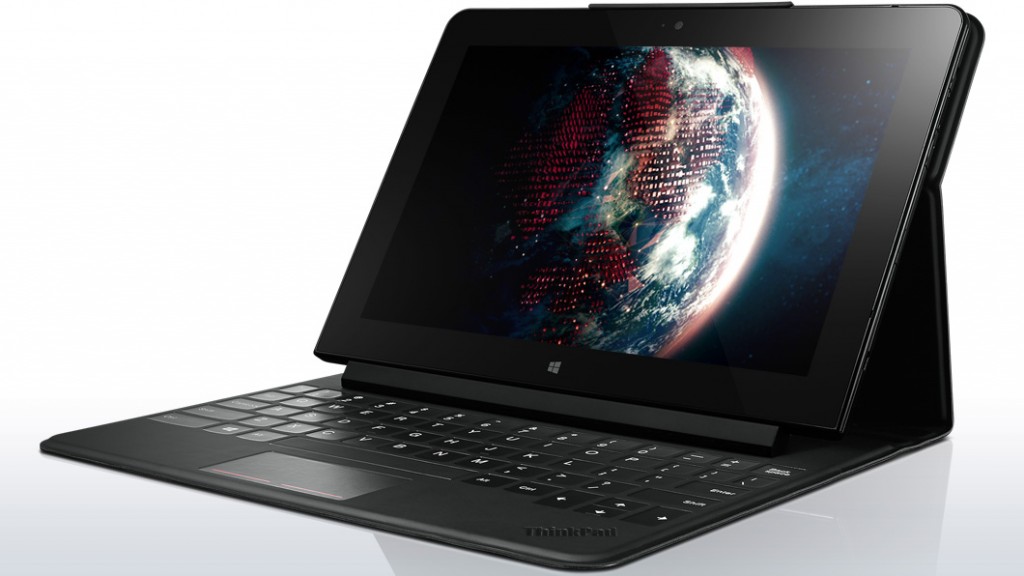 CONNECTIVITY & PORTS
Where connectivity and ports are concerned, these are pretty standard. The only thing to watch out for if you are interested in mobile broadband access direct from your tablet is the availability of cellular connectivity option. The other thing to consider if a keyboard is included as standard or optional. It is likely that you will want to use the tablet as a laptop from time to time. Having said that, if an optional keyboard or keyboard cover is too costly, there are always third party Bluetooth keyboards.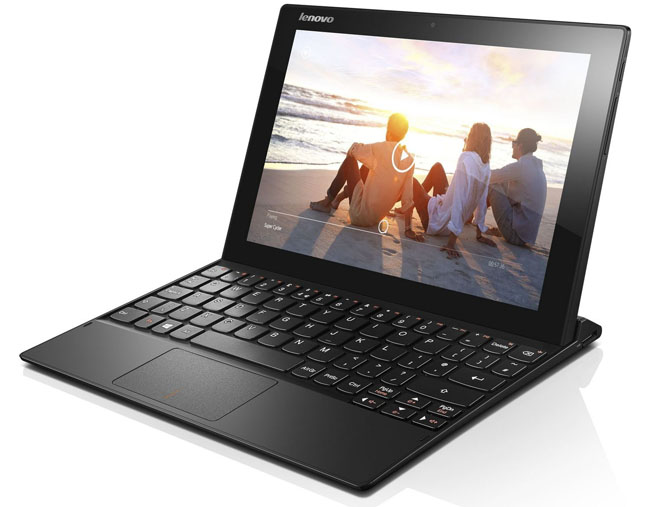 CAMERAS
8MP rear facing cameras seem to be the standard on most tablets where present, while the typical front facing cameras found on our line-up starts from 2MP resolution which is sufficient for web conferencing. We won't recommend using these cameras to capture stills or videos but more to make video calls and basic photography. The best camera pair goes to Microsoft Surface 3.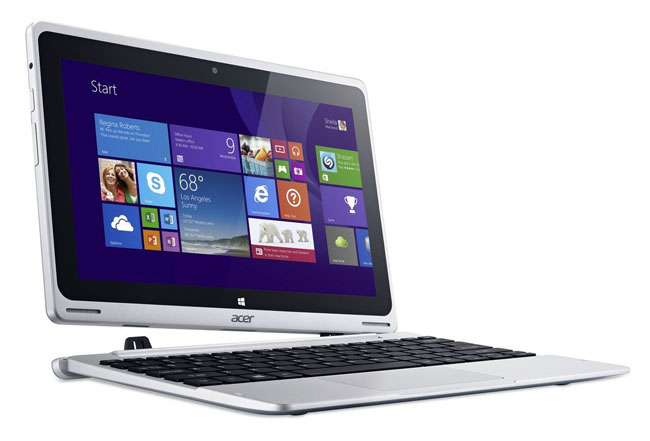 BATTERY LIFE
The Lenovo Yoga 2 10 has the best battery life of up to 15 hours. Microsoft Surface 3, Dell Venue 11 Pro and ThinkPad 10 manages a respectable 10 hours. While the Lenovo Miix 3-10 and Acer Aspire Switch 10 only managed 6.5-7 hours battery life between charge.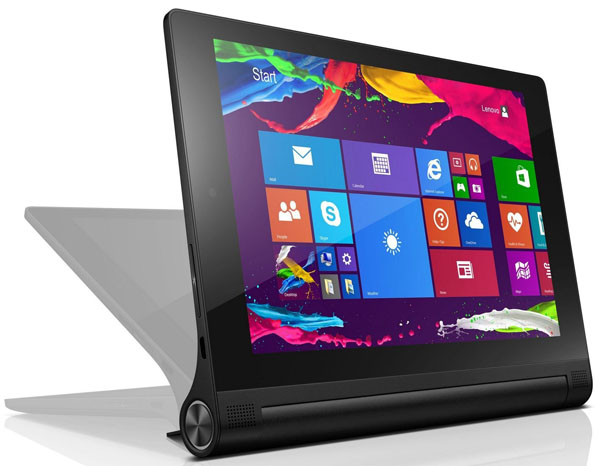 DIMENSIONS & WEIGHT
Overall, the slimmest tablet goes to Microsoft Surface 3 at 8.7mm. The Lenovo Yoga 2 may record an even slimmer 7.2mm thick but has a cylindrical rolled edge housing the battery and speaker chamber. The lightest tablet goes to the Lenovo Miix 3-10 followed by the Thinkpad 10.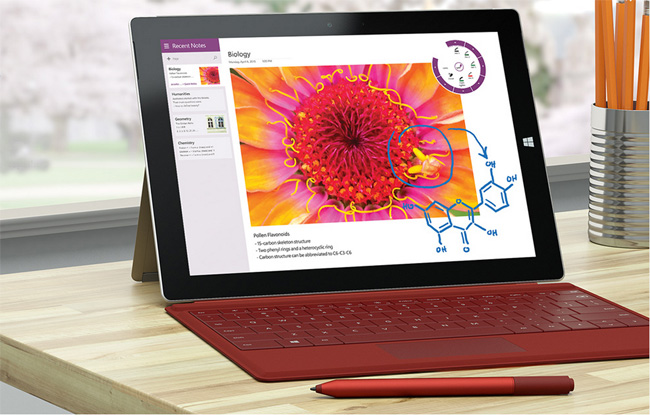 OPERATING SYSTEM
For the type of apps and desktop applications you will be running on the tablet, it really does not matter if you have a 64-bit or 32-bit operating system or even a Windows 8.1 or Windows 8.1 Pro. Most applications would run fine but if you must know or if there are specific applications with 64-bit requirements, than it would be safer to go with a 64-bit operating system. 32-bit applications will still run and is backward compatible on a 64-bit OS but not the other way.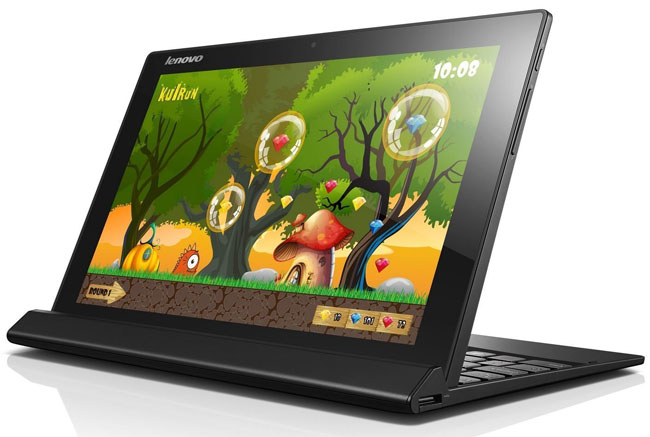 Final Thoughts
The Microsoft Surface 3 seems to done a lot of things right; the choice of processor, memory and storage options, screen size, screen resolution and ratio, cameras and design but this is not to say that other tables are not up to task. They each have their unique features, qualities and design. Dell Venue Pro 11 is the only other tablet that shares the same display size albeit at a slightly lower resolution. 3 out of 6 of the tablets listed include keyboard or keyboard cover as standard (check with your vendor).
The Lenovo Yoga 2 10 has a remarkable battery life between charge of between 15-18 hours. The others have a respectable usage life of up to 10 hours or less, enough to power you through the day without needing to find a power socket or carry your charger. Dell Venue 11 Pro and ThinkPad 10 has a business and industrial feel to its design while the Lenovo Yoga 2, Lenovo Miix 3 and Aspire Switch supports multi-mode where one can use the tablet with or without the keyboard dock in more ways than one can image.
As all tablets in our line-up come with Full HD displays, the decision to go with one of these tablets rest on what is important to you; battery life, design, versatility, memory and storage.
NOTE: Please check the screen resolution with your retailer prior to any purchase. Some models come with lower resolution display at an even more affordable price but images would not appear as crisp and sharp. This article is adapted from our post on