I have had numerous external portable hard drives, still have them and will buy some more if I need to. The idea of being able to backup your work, carry incredible amount of data with you without sacrificing the storage on your laptop and have the files you want when you need them in a portable and compact hard drive works great for a commuter and remote worker like me.
The new generation super fast USB 3.0 portable external hard drives are now even slimmer and more efficient. Completely bus powered, it does not require additional USB cable or separate adapter for power, unlike some of my old portable hard disks.
It also comes with a whole host of applications to help you with your back ups, some with the ability to sync to the cloud. For those who carry sensitive data on their drive, they can encrypt and password protect this easily with included software (check with manufacturer for support) to safeguard their data.
Finally, there is the durability and build. As it is a mobile device, yes we do take them places and is prone to knocks, vibrations and sometimes drops, there are models which are build to withstand shocks and impacts. Whether you are looking for a lightweight and slim model or a rugged and secure version, there is a portable hard drive for you.
If you are after a slim model, you will be looking at around at thickness of 15mm for hard disks with 1TB capacity. For 2TB capacity, this is thicker at around 17-20mm. The only exception to the rule is the ultra slim model from Seagate, the Backup Plus Slim is only 12.1mm thick for both 1TB and 2TB capacity models.
Rugged models are typically thicker for both 1TB and 2TB variant attributed to the thick internal hard drive suspension system, reinforced hard casing and anti-shock as well as anti-slip outer rubber casing. Typical thickness starts from 18mm to 25mm.
Top 10 Best USB 3.0 Portable External Hard Disk Drives
A quick run down of our list is as follows:
Most if not all of the above model comes with equivalent 2TB capacity version, you can find the dimensions and weight as well as price listed under the respective hard drives below.
Now for a closer look at each of these.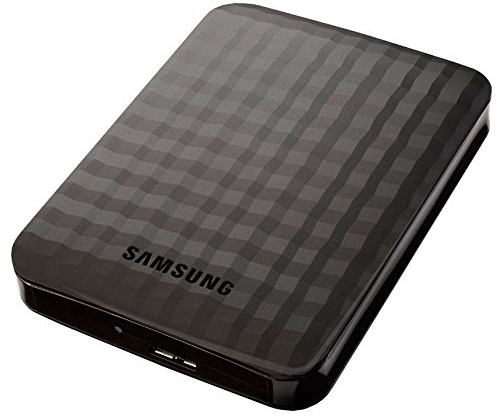 SafetyKeyTM protection for your data and can be formatted for Mac
Dimensions: 112 x 82 x 19.6 mm, 151 grams for 1TB. 112 x 82 x 17.5mm, 169 grams for Slimline 2TB
Colour Options: Black Only. Durable design.
Also available: Samsung M3 Slimline 2TB USB 3.0 and 1.5TB –

2TB CAPACITY AVAILABLE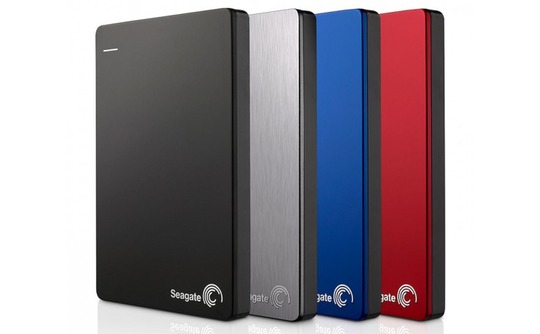 If you think the Seagate Backup Plus Slim 1TB is really thin, the 2TB version has the same dimensions as the 1TB. Seagate boast that their 2TB version is up to 42% thinner than standard competitors' models.
Seagate Dashboard Software pre-loaded including NTFS Driver for Mac
Dimensions: 113.5 x 76 x 12.1 mm, 140 grams for 1TB and 2TB –

SLIMMEST

Colour Options: 4 colours to choose from; Black, Silver, Red, Blue
Also available: Seagate Backup Plus Slim 2TB USB 3.0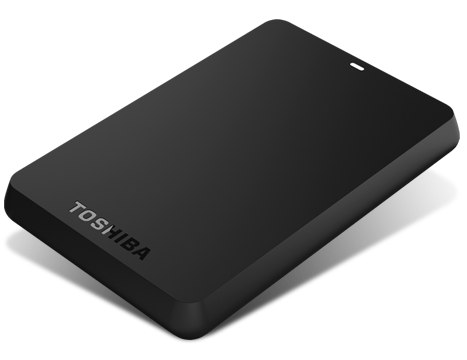 NTFS for Windows, can be formatted to HFS+ file system for full Mac compatibility
Dimensions: 119 x 79 x 15 mm, 230 grams for 1 TB. 119 x 79 x 20.5 mm, 230 grams for 2 TB.
Colour Options: Black Only
Also available: Toshiba Canvio Basic 2TB USB 3.0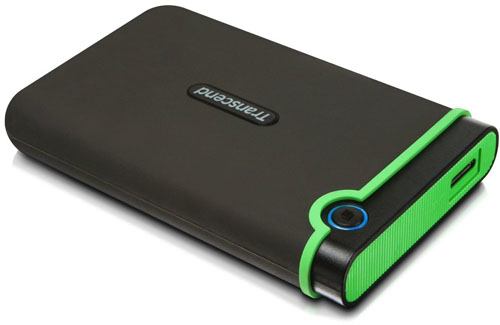 Survives accidental falls and impacts with military-grade shock resistance; an advanced 3-stage shock protection system.
Quick Reconnect Button to re-enable safely removed hard drive without unplug and reinsert.
Secure your data with 256-bit AES file & folder encryption with Transcend Elite software
Dimensions: 129.5mm x 82.4mm x 20.4mm (5.10″ x 3.24″ x 0.80″)
Colour Options: 2 colours to choose from depending on size; Iron Gray and Baby Blue
Also available: Transcend Military-Grade Shock Resistance 2TB USB 3.0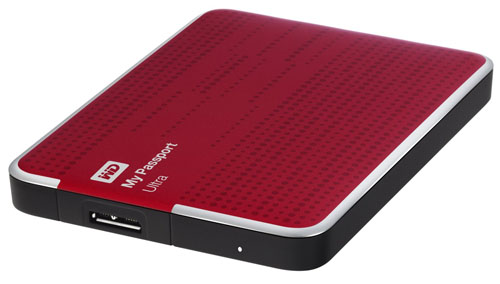 WD SmartWare™ Pro backup software that lets you back up to the drive itself or use Dropbox, keep your data private with password protection and hardware encryption.
Dimensions: 110.5 x 82 x 15.4 mm, 160 grams for 1TB. 110.5 x 82 x 20.9 mm, 230 grams for 2TB
Colour Options: 4 different colours to choose from; Black, Blue, Red and Titanium
Also available: WD My Passport Ultra 2TB USB 3.0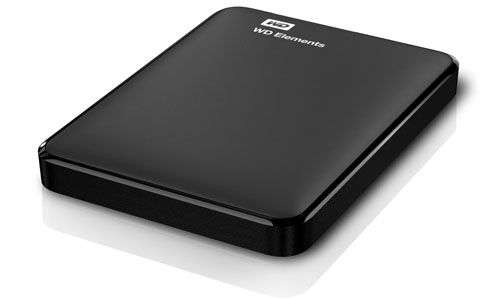 WD SmartWare™ Pro backup software that lets you back up to the drive itself or use Dropbox, keep your data private with password protection and hardware encryption.
Dimensions: 111 x 82 x 15 mm, 134 grams for 1TB, 111 x 82.4 x 21 mm, 234 grams for 2TB
Colour Options: Black Only
Also available: WD Elements 2TB USB 3.0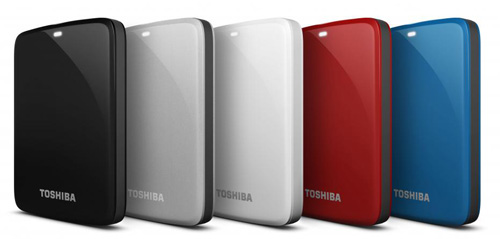 NTI Backup Now EZ backup software included. NTFS file system for Windows and can be re-formatted to HFS+ file system for Mac
Tuxera NTFS for Mac driver software and Pogoplug PC for Toshiba pre-loaded
Dimensions: 111mm×79mm×15mm, 165 grams for 1TB. 111mm×79mm×20.5mm, 230 grams for 2TB.
Colour Options: 5 different colours to choose from; Black, White, Blue, Silver, Red
Also available: Toshiba Canvio Connect 2TB USB 3.0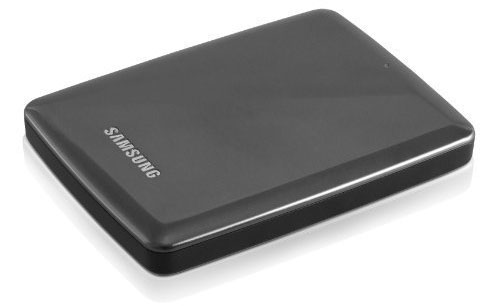 AutoBackup personal backup solution and SafetyKeyTM protection for your data
SecureDrive for worry-free data security and SecretZone to encrypt data on the device
Dimensions: 111mm x 82mm x 14.8mm, 150 grams (1TB), 166 grams (2TB and 1.5TB)
Colour Options: Smart Gray Only
Also available: Samsung P3 2TB USB 3.0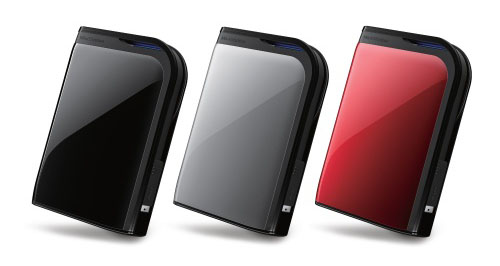 Military-grade shock protection to withstand accidental bumps and drops from up to 2 meters. Integrated wrap-around usb cable
256-bit AES Full Disk Encryption (FDE) protects your data from unauthorised access. Simply assign a password to the hard drive at setup
Supports Time Machine for Mac backup and includes a suite of software tools called the Buffalo Tools (Backup Utility, eco Manager, TurboPC and SecureLock)
Dimensions: 3.51 x 5.04 x 0.71 in (18 mm), 230 grams
Colour Options: black, red, silver for 1TB, black for 2TB
Also available: Buffalo MiniStation Extreme 2TB USB 3.0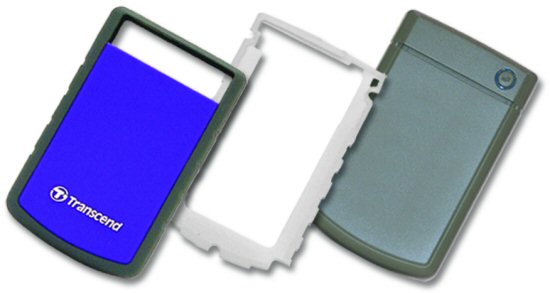 Survives accidental falls and impacts with military-grade shock resistance; an advanced 3-stage shock protection system.
Quick Reconnect Button to re-enable safely removed hard drive without unplug and reinsert.
Secure your data with 256-bit AES file & folder encryption with Transcend Elite software
Dimensions: 131.8mm×80.8mm×19.0mm (5.27″ x 3.23″ x 0.76″), 216 grams for 1TB, 131.8mm×80.8mm×24.5mm (5.27″ x 3.23″ x 0.98″), 284 grams for 2TB
Colour Options: Blue or Purple
Also available: Transcend StoreJet 25H3 Shock Resistance 2TB USB 3.0
Others
NTFS file system for Windows, can be re-formatted to HFS+ file system for Mac. No additional software included.
Dimensions: 118.9 mm (L) x 79 mm (W) x 16.5 mm (H), approx. 180 grams for 1TB. 118.9 (L) x 79 (W) x 21 (H) mm, approx. 180 grams for 2TB
Colour Options: Matt Black Only (plastic housing)
Also available: Toshiba Stor.E Basics 2TB USB 3.0
Our Line-up
Here is a look at our Top 10 list again. For the most up to date prices, please click on the links below: