It used to be that if you wanted high performance storage, it would have be a compromise on size as high capacity SSDs were super expensive. You would only consider 128GB or 256GB at most. These days, however you can find great value 256GB SSDs up to the super sized 1TB SSDs as more and more manufacturers enter the market.
It's easy to see how one can do a one-to-one swap of their slow 500GB Hard Disk Drive (HDD) with one of these super fast 500GB SSDs without compromising on space. We say 500GB, but there are some variations albeit a small difference of up to 20GB. SSDs in this category are typically available with either 480GB, 500GB or 512GB capacity.
We already know the real benefits of SSD over HDD. The benefits are obvious and can be felt almost immediately. If you wish to learn more, check out the SSD vs HDD and Other Benefits of SSD over HDD sections in our other articles. Here is a quick and simplified list:
Faster boot-up and wake-up time.
Faster application load time.
Faster read and write, moving and transferring files will be significantly faster.
Consistently high performance.
Lower power consumption and therefore better on the battery if you are running a laptop.
Protection against data corruption with mutistep data integrity algorithm.
Secure: SSD supports AES 256-bit Hardware Encryption to secure your data.
Silent operation, no moving parts or motor.
Resistance to vibration and shocks
Top 15 Best 500GB (480GB, 500GB, 512GB) Solid State Drives
Our top 15 Best 500GB Solid State Drives line-up
Sequential Read and Write Performance
See chart for performance throughput MB/s for real world read read and write averages based on data submitted by actual users. The highest Read/Write pair goes to Samsung 840 PRO followed by the SanDisk Extreme PRO. The Toshiba Q Series Pro and Crucial M550 both achieved relatively close performance figures in third place. Other SSDs with commendable performances for both read and write include Crucial MX100, Samsung 850 EVO, Intel SSD 730 Series and OCZ ARC100.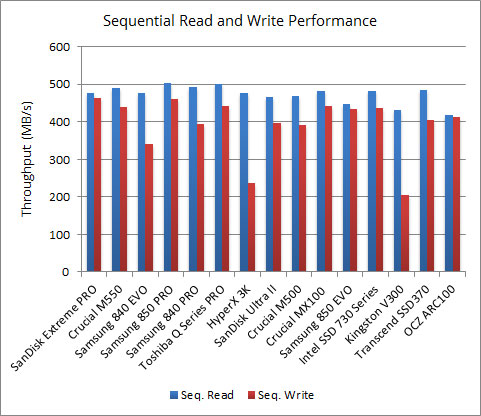 On write performance under 400MB/s but above 300MB/s, we have the Samsung 840 PRO, Samsung 840 EVO, SanDisk Ultra II and Crucial M500. Other SSDs while fare really well in read performance, fail to show the numbers in write with figures below the 300MB/s mark.
Random 4k Read and Write Performance
Here is where things get interesting. High performing drives based on their sequential read and write numbers above may show a dip in random read and write performance here.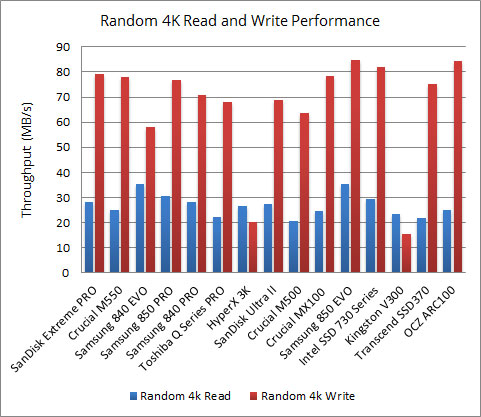 In this chart, we see Samsung 850 EVO, OCZ ARC100, Intel SSD 730 Series dominating the over 80MB/s mark for Random Write performance. While, SanDisk Extreme PRO, Crucial M550, Crucial MX100, Samsung 850 PRO, Transcend SSD370 and Samsung 840 PRO sitting comfortably in the 70MB/s to 80MB/s bar. The other SSDs shows a sub 70MB/s Random Write performance.
The story is very different with Random Read numbers. Both Samsung 850 EVO and Samsung 840 EVO mid 30s figure. Samsung 850 PRO manages to edge over the 30MB/s mark while the other SSDs hovered around the 20-30MB/s bar except for Crucial M500, Transcend SSD370 and Toshiba Q Series PRO that just about made the mark.
PRO-level sequential read speeds of up to 550 MBps and write speeds of up to 515 MBps
nCache PRO technology delivers consistent high performance
Easy-to-use SSD Dashboard for drive monitoring and management
True 550 MB/s sequential reads across all file types
Crucial leveraged on their expertise to create RAIN (Redundant Array of Independent NAND)
As a self-encrypting drive, the Crucial M550 incorporates a high level of hardware encryption into the controller, allowing the drive to operate at full speed without the performance loss associated with software-based encryption.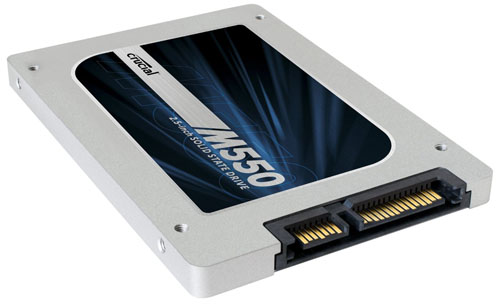 Capable of delivering up to 98,000 IOPS Random Read Speed and 540MB/s Sequential Read speed and Sequential Write Speed of 520MB/s
Samsung Magician 4.2 Software for SSD management and RAPID mode for enhanced performance by processing data on a system level through the use of free PC memory as cache.
Self Encrypting Drive (SED) security technology.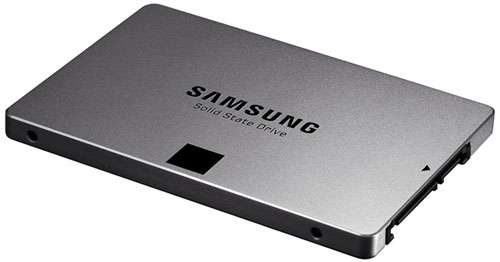 High performance SSD with sequential read speed of 550MB/s and write speed of 520MB/s
Innovative 3D V-NAND architecture, higher density and higher performance 32 cell stacked layers to overcome the density limits of conventional planer NAND architecture.
Kick up the read/write performance in RAPID mode with Magician software, with up to 1.8 times performance gain by processing data on a ssytem level using free PC memory as cache.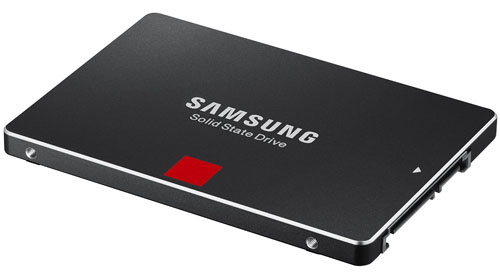 Delivers up to 100,000 IOPS
Superior reliability and performance with 3-core MDX controller, Cortex-R4 300MHz.
Self-Encrypting Drive technology.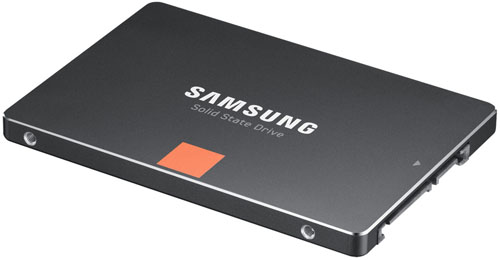 Manufacturer reported Read/Write Speed (ATTO 2.47) – 554/512 MB/s
Random Read (4KB, QD32) – up to 85.000 IOPS and Random Write (4KB, QD32) – up to 35.000 IOPS
7mm or use a spacer for 9.5mm slot.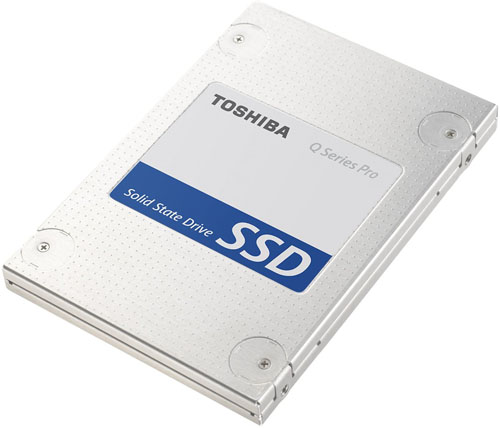 Targetting budget minded gamers and enthusiasts looking for speed, quicker loading time, ultra responsive gaming, multitasking and multimedia computing power.
Write Speed for 480 GB: up to 450 MB/s
Random 4k Read, IOPS up to 50,000 IOPS, Random 4k Write up to 22,000 IOPS
nCache 2.0 technology delivers improved speed and endurance
Engineered to resist shocks and vibrations, preserve the integrity of your data
S. M. A. R. T. (Self-Monitoring, Analysis, and Reporting Technology) monitors the health of the SSD in real time.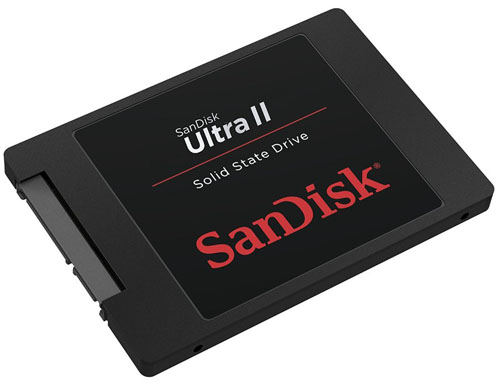 Transformative performance: dramatically faster than a hard drive with nearly instant boot times, highs peeds with no drop in performance across different file types.
Includes top level hardware encryption technology (SED) with advanced controller technolgy and Micron custom firmware
Includes spacer for 9.5mm applications.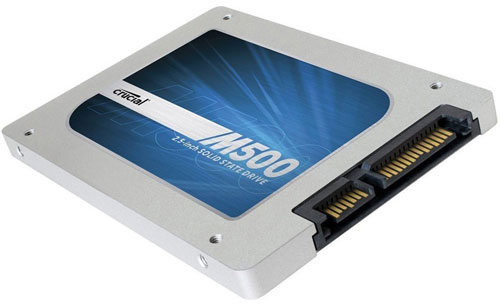 Low cost combined with unrelenting performance and high level of reliability.
Sequential Read – 550 MBs and Sequential Write – 500 MBs
7mm SSD with space for 9.5mm slot.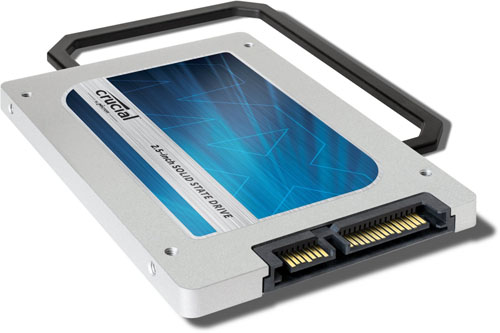 Cutting-edge 3D V-NAND technology, 850 EVO delivers top-class sequential and random read and write performance
Self-Encrypting Drive (SED) security technology will help keep data safe at all times using AES 256-bit hardware based encryption engine.
Samsung Magician Software for SSD management and Samsung Data Migration Software included.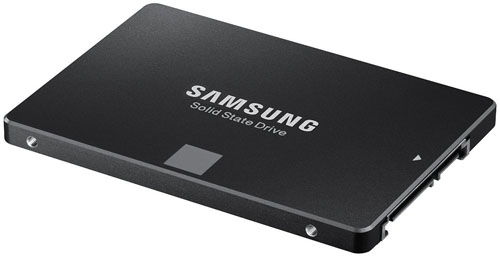 Enthusiast-grade performance with the endurance and dependability that has traditionally been reserved for data center storage products with extreme endurance – up to 70 GB of writes per day compared to the industry typical 20 GB per day.
High transfer rates of up to 550 MB/s sequential reads, and up to 89,000 IOPS random reads
RAID Performance Scaling: combine 2 or more Intel SSD 730 series drives with an Intel platform supporting Intel Rapid Storage Technology for throughput exceeding 1000MB/s.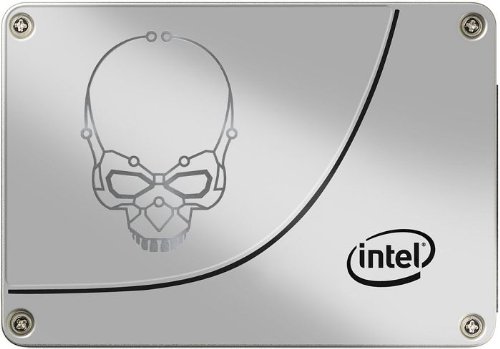 SSDNow V300 features an LSI SandForce controller customised for Kingston and optimised for next-generation Flash memory to deliver the utmost in quality and reliability.
Compressible Data Transfer (ATTO) 450MB/s Read and 450MB/s Write speed and Incompressible Data Transfer (AS-SSD and CrystalDiskMark) 450MB/s Read and 208MB/s Write speed
IOPS Random 4K read up to 73,000 IOPS, Random 4K write up to 28,000 IOPS.
The SSD370 offers an aggressive garbage collection and recycling system. To further increase the lifespan of the SSD370, built-in wear-leveling and Error Correction Code (ECC) ensure continued reliable data transfer.
SSD Scope software included, with a System Clone utility to help make upgrading your existing computer to the performance boost of an SSD370 quick and easy
The software also TRIM command in the operating system help maintain optimum write speeds and monitor the Health of the SSD with SMART technology.
Cutting-edge A19nm process geometry NAND offers excellent value for consumer desktops and laptops
Superior reliability with in-house technology and high quality components based on the latest technology
Proprietary Barefoot 3 M10 controller technology delivers superior sustained speeds.
The Numbers
The following table is a snapshot of the Average User Benchmarks as submitted by real world users. These values changes and the average is recalculated as more and more users submit their benchmark results. Still, they are a good starting point in comparing the performance between the SSDs in our line-up.
While manufacturers claim the speed and performance of their drives in their specifications, in reality things are a little different. Often there are many factors such as processor speed, chipset, memory, operating system and type of application that decide the true performance of your overall system. If you have an old machine, you may not reap the full benefit of a high performing SSD.
Let's look at how our SSDs compare.
Source: For a more accurate and up to date result, please visit UserBenchmark.