10.1-inch tablets are becoming the norm these days but what if you are looking for an even bigger tablet. What are your options, what's out there?
UPDATED: June 2022
No, we are not talking about convertible laptops or laptop hybrids. We are only considering tablets that work independent of a keyboard or base. These large tablets are still very much tablets at heart.
It may have a dockable or magnetic keyboard cover but these are devices with a proper tablet profile and and not just any ultra-book with touchscreen that flips or twists into a tablet. If you are after those check out Budget Windows Hybrid 2-in-1 for Schools Tablets and Laptops for Schools.
The Top 10 Best Android Tablets with LARGER than 10-inch Display
We found 8 Android tablets with screens larger than the standard 10-inch or 10.1-inch. Most of these are direct alternatives to the iPad Air 11- inch and iPad Pro 12.9-inch. Samsung  pushes the envelope by offering a Pro-level equivalent with Galaxy Tab S8, S8+ and S8 Ultra with 11.0-inch, 12.4-inch and 14.6-inch display respectively. Use the links below to access the tablets on Amazon.
A Closer Look
Now for a more detailed look at each of the tablets.
1,2 and 4. Samsung Galaxy Tab S8 11-inch, S8+ 12.4-inch and S8 Ultra 14.6-inch
The Samsung Galaxy Tab S series flagship tablets have grown from 2 to 3 units with the biggest topping our list at 14.6-inch. Previous Galaxy Tab S7 started mirroring the two tablet offering of Apple iPad Pro series. But this time, Galaxy Tab S8 family has a new member. Staying with 11-inch and 12.4-inch are Tab S8 and S8+ as alternatives for iPad Pro 11-inch and 12.9-inch. But it does not stop there. The Samsung Galaxy Tab S8 Ultra is the biggest modern day Android tablet out there. Also on offer is the latest ultra low latency S Pen as part of the purchase, so not only do you save on the cost of the device itself with its lower price tag but also on the S pen compared to the iPad Pro and Apple Pencil 2 as a separate purchases.
Finally, an Android tablet bigger than 10-inch that can go up against Apple's own iPad Pros. Complete with S Pen and optional Book Cover keyboard, it is a viable alternative to the Pros. It even comes with 5G connectivity option on the S8+.
---
The Samsung Galaxy Tab S7 lives on in this the Samsung Galaxy Tab S7 FE 2021 edition. The mid-range device is a big 12.4-inch Quad HD+ tablet that packs everything that a standard user would need and then some. It is available with 64GB or 128GB storage with further storage expansion available via microSD slot. If you like entertainment on the big screen, the S7 FE won't disappoint. Apart from its amazing screen, it comes with dual AKG-tuned speakers capable of Dolby Atmos. Being a mid-range device, you will have to make do with a TFT panel and Qualcomm's Snapdragon 750G 5G mobile chip but this also means you can get a 5G ready option. And, with the improved S Pen and up to 13 hours battery life, WiFi 6 and front and rear cameras it is just as capable as any of its faster sibling with a lower price tag. it is worth noting that the S Pen snaps magnetically on the long edge albeit off centre instead of the back like the S7 or the S8 above.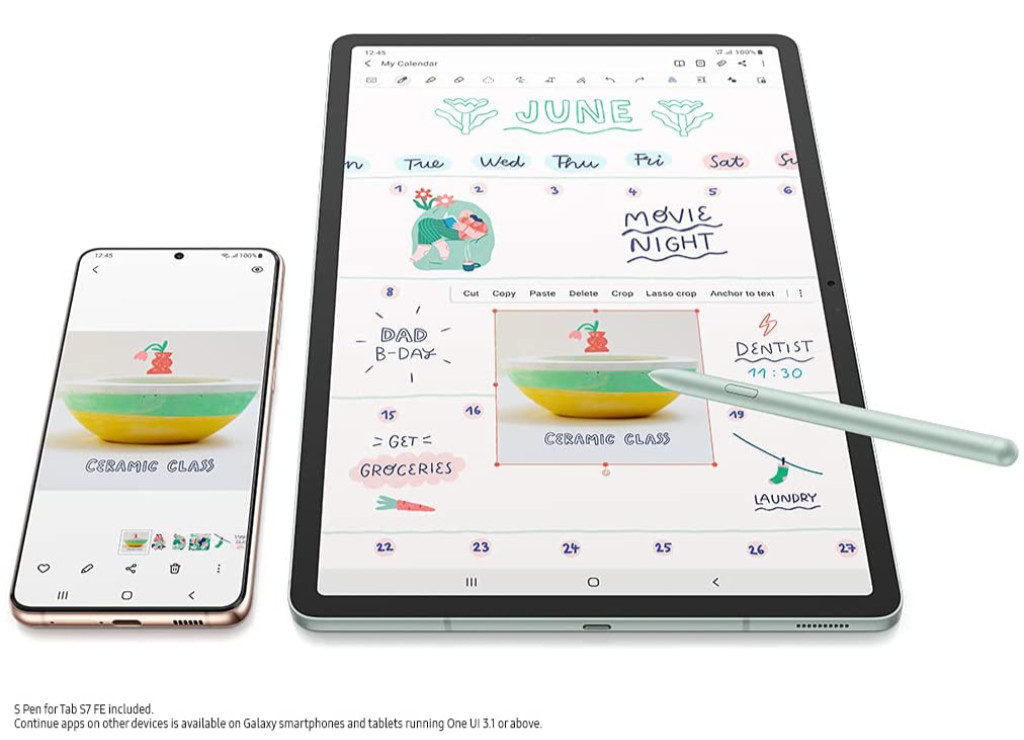 ---
The Galaxy Tab S6 Lite is still knowing around as a budget entry that is priced to compete with the standard iPad. It takes the winning formula from the Galaxy Tab S6 and make it more affordable. Along the way, it also corrected some of the issues that plagued the premium tablet such as being able to magnetically attach and charge the S Pen on the edge of the tablet versus on the back of the chassis. You have a choice of 64GB or 128GB storage, with bundles that include the book cover or ear buds. Like the iPad, it has an all metal slim design with dual AKG tuned speakers that support Dolby Atmos and long lasting 12 hours battery life that you can top up via the USB-C port. This is also your cheapest Tab S that supports Samsung DEX to work on the tablet with an optional keyboard and mouse with a desktop interface.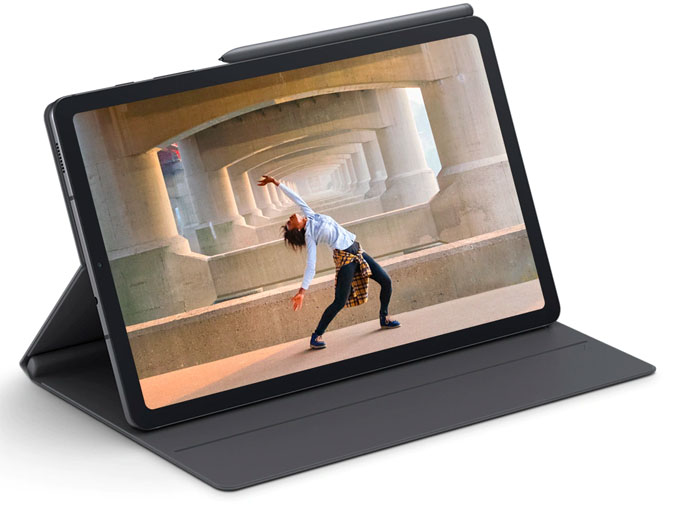 ---
The Galaxy Tab A series is Samsung's answer to ultra budget tablets, a move to counter those generic tablets out there. Their latest, the Galaxy Tab A8 is available with 32GB, 64GB or 128GB storage and costs from just over half the price of the entry level iPad. Even at bargain basement prices, it comes with a big 10.5-inch Full HD IPS FullView touchscreen with even bezels all around. This brings it up to date with modern tablets, more than we can say for iPad. The onboard 7040 mAh battery offers hours of use and charges via USB-C port. For those looking for a good streaming tablet, Tab A8 does not disappoint with quad firing speakers that support Dolby Atmos so your TV shows and movies will sound awesome.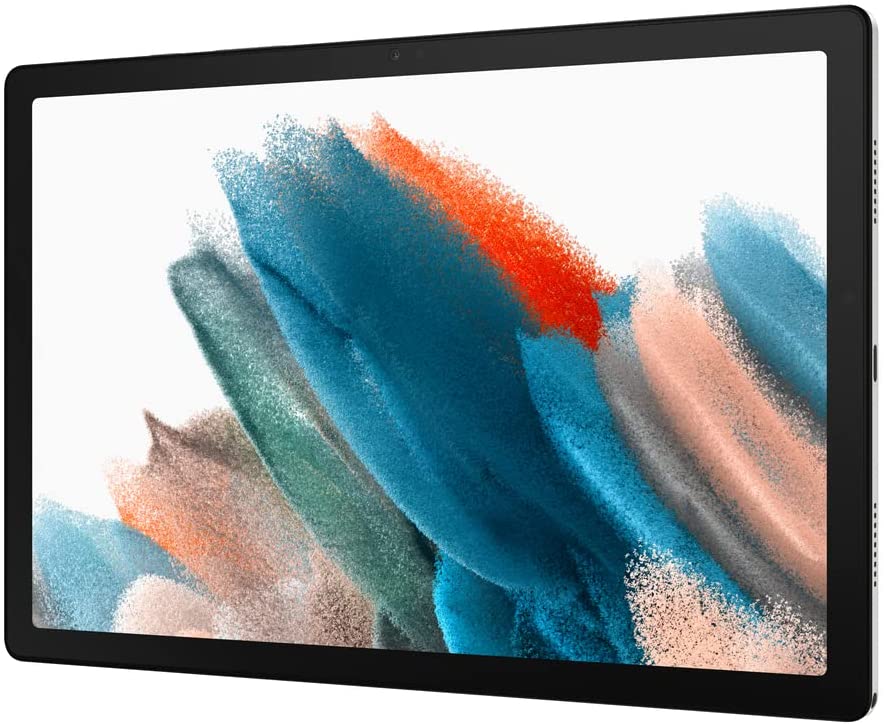 ---
Much of the US will not have access to Huawei tablets, but for the rest of the world, this is the latest tablet from Huawei. The Huawei MatePad 11 comes with a FullView 10.95-inch TFT IPS display with high adaptive 120Hz refresh rate and WQXGA resolution (2560 x 1600 pixels). Powered by Qualcomm Snapdragon 865 and running custom HarmonyOS 2, it is fast, responsive and supports M-Pencil (2nd gen), mouse and keyboard cover. Thankfully, both M-Pencil and keyboard cover are included. Two things that caught our eyes, apart from the bigger than 10-inch display are the quad firing speakers by Harmon Kardon and quad microphone setup with AI noise reduction for clearer video calls.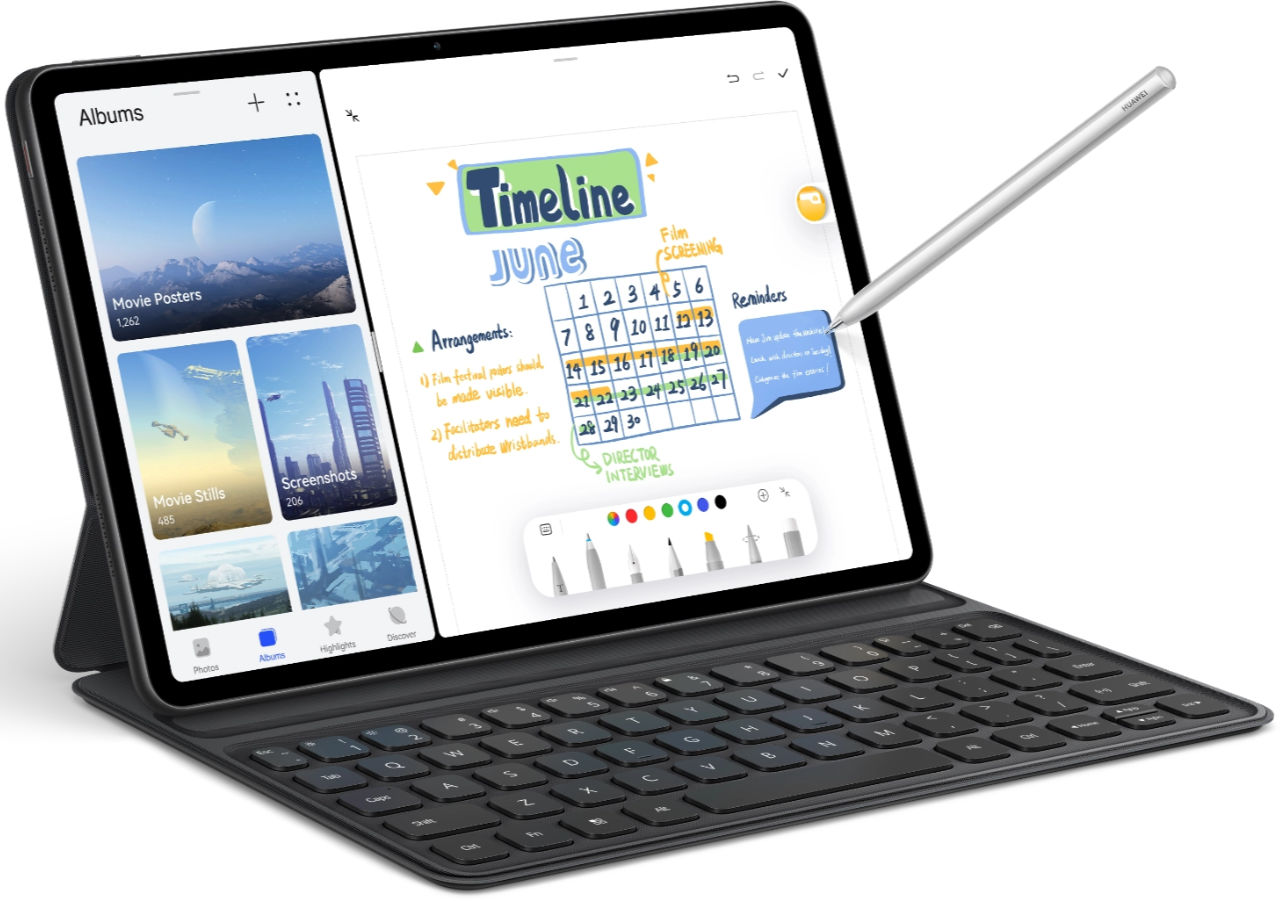 ---
Huawei's high end tablets take on a new name, the MatePad series offer small bezels down to 4.9mm and rounded corner displays to rival those of Samsung and Apple. It is also among the cheapest when comparing like for like thanks to a huge money off at the time of writing. The MatePad Pro has a slightly smaller 10.8-inch Quad HD+ (2560 x 1600 pixels) LCD display with a front facing camera in a round cut-out on the top left corner.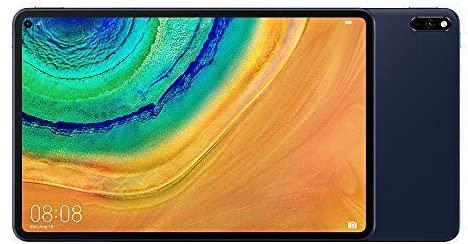 The MatePad Pro is powered by the flagship Kirin 990 chip with 6GB RAM and 128GB storage. Compare this to MatePad 10.4 that uses Kirin 810 chip, 3GB RAM and a small 32GB storage.
Aside from the issue with not being able to access Google Mobile Services out of the box (there are ways around that if you have an existing Android device to port from) the tablet packs plenty of delightful features. Features include FullView display, 12 hour battery life, quad firing speakers with Histen 6.0 3D stereo tuned by Harman Kardon Audio. On the back, you will find a 13MP rear camera and 8MP front camera and support for 20W SuperCharge support as well as wireless charging and reverse charging.
As premium tablet goes, the MatePad Pro supports stylus and keyboard. However, the M-Pencil Stylus and Smart Magnetic Keyboard are not included with the purchase although bundled deals are available. With the keyboard connected, you can also switch from Tablet to PC mode for ease of use.
---
The smallest MatePad on our list but still bigger than 10-inch is the MatePad with 10.4-inch FullView display that packs 2K resolution or 2000 x 1200 pixels. The bezels are not as small as the Pro version above, measuring 7.9mm. That is because it needs to be big enough to house the front facing web cam. It retains some of the best features from the Pro like the quad firing Harman Kardon speakers, quad microphones with noise cancellation, 12 hours battery life and new features like FollowCam, Smart View and Spotlight Mode. And, while also not include, the tablet supports M-Pencil and options keyboard cover. If you decide to go with the MatePad 10.4 pick the 4GB RAM + 64GB combination. The other option is a 3GB + 32GB combination.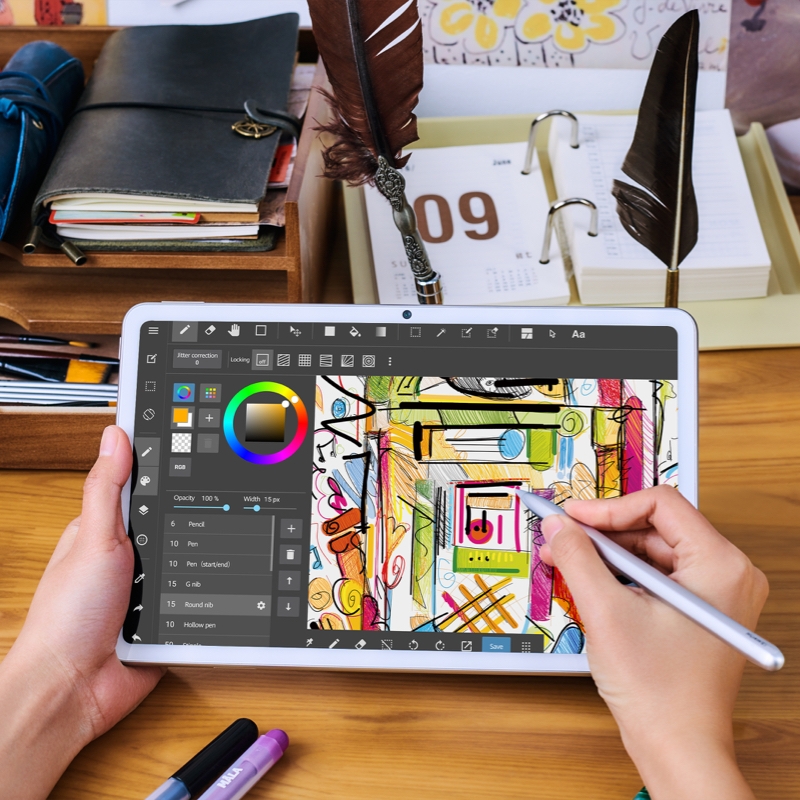 The pro tablet from Lenovo is available with detachable keyboard and precision stylus. This not only makes it a good value option, going up against Pro tablets from Samsung and Apple but at 11.5-inch it is 0.5-inch bigger than Samsung Galaxy Tab S7 11 and Apple iPad Pro 11, both of which comes with 11-inch tablet.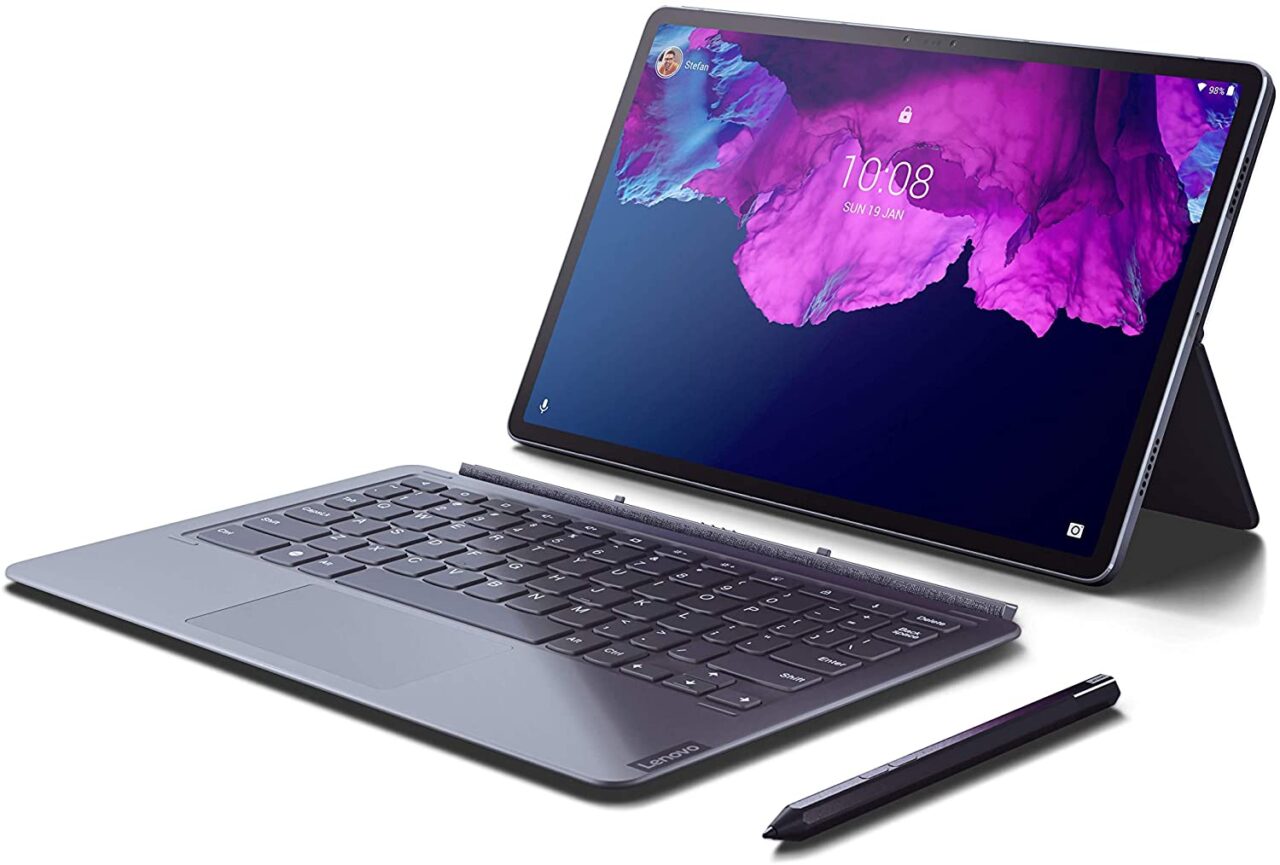 Beyond the bundled keyboard and pen, the bright display (up to 500 nits) uses OLED panel packed with plenty of pixels for sharpness. At 2560 x 1600 pixels or 2K resolution, it is on par with the panel on Tab S7 11-inch and higher than iPad Pro 11 in terms of resolution. This makes it an absolute ace as an entertainment tablet especially when it also supports 100%sRGB, HDR10 and Dolby Vision.
Powered by Qualcomm Snapdragon 730G, the efficient chip is not only powerful but is able to squeeze as much up to 15 hours out of 8600mAh onboard battery. The only slight problem with that is the tablet does not support quick charging. Charging time is over 3 hours. Still, wrapped in an ultra thin 5.8mm aluminium alloy chassis, it looks ever bit the Pro part Lenovo was aiming form.
Two other 11-inch devices from Lenovo to cater to the mid and budget segments are the Lenovo Tab P11 Plus and Lenovo Tab P11. The P11 Plus is powered by MediaTek Helio G90T octa-core processor and has an 11-inch 2K display with 2000 x 1200 pixels. It also has an amazing 15 hours battery life, in a premium aluminium alloy chassis that measures only 7.5mm slim. For memory and storage, you get a choice of 6GB+128GB or 4GB+64GB. Naturally, we would recommend the former.
---
For previous generation devices, continue to other tablets with bigger than 10-inch display.