As the holiday season is upon us, more and more manufacturers are announcing their latest smartphones. We saw the launch of Apple's iPhone 6s (and iPhone 6s Plus) as well as the new Samsung's next generation Galaxy Note 5 together with the bigger Galaxy S6 edge+. 
Apart from the big two – APPLE and SAMSUNG, there are big screen offerings from the likes of LG, Sony, Google and Microsoft. We will also take a comparative look at other phablets from OnePlus, Oppo, Huawei and Lenovo. This is going to be a really sweet holiday. Christmas Phablet, anyone?
Big Screen Rules
There are many reasons for a big screen smartphone hence the demand for it. Even Apple is giving in to the big screen game with the launch of iPhone 6 Plus and iPhone 6s Plus.
Here is what makes a Phablet and how this is different from other smartphones or tablets:
Screen size between 5.3″ to 6.9″ at super high resolution at least Full HD. If it's 7″ at low resolution, it's more like a tablet with phone built-in.
Must be pocketable (somewhat if you have a big pocket) ready for suit pockets, jacket pockets, cargo pants, etc.
Must have really small bezel, ultra narrow in fact and…
Super slim, ultra thin chassis to differentiate it from your small tablets.
Mostly premium devices, with high density screens, amazing built quality, high end specifications and features packed to the brim
You might think that with the size and all the superfluous features that a phablet would cost an arm and a leg but things are different now.
A new wave of phablets from the East hitting the online retailers are bucking that trend. You could be owning a super smartphone in right now that might otherwise take you months to save up for in the past. For affordable phablets see Top 10 Best Budget Phablets list.
The 10 Best Phablets in the Market Right Now
So here are the 10 best Phablets currently in the market.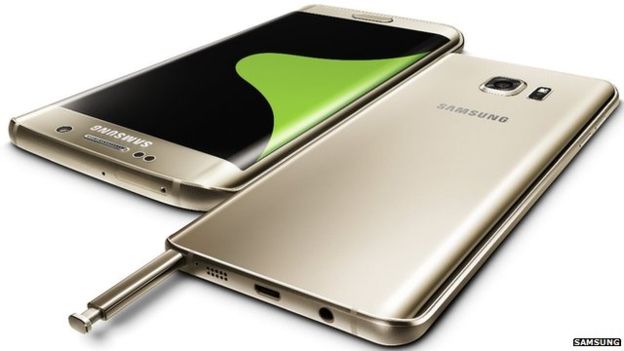 In true Samsung fashion, making smartphones for every pocket, they have announced the successor to Galaxy Note 4, the Galaxy Note 5 with 5.7-inch screen and a bigger version of the Galaxy S6 Edge, called the Galaxy S6 Edge+ also with 5.7-inch screen albeit curved on either sides to join the ranks of phablets here. Apart from the curved edge (on the S6 Edge+), the S-Pen (on the Note 5) and general body design, both smartphones are virtually identical in specs.
Samsung Galaxy Note 5 5.7-inch Android Smartphone
Samsung Galaxy S6 Edge+ 5.7-inch Curved Edge
Apple iPhone 6s Plus 5.5-inch Smartphone
Sony Xperia Z5 Premium 5.5-inch 4K Android Smartphone
LG G4 5.5-inch Android Smartphone
Samsung Galaxy Note 4 5.7-inch Android Smartphone | Galaxy Note Edge 5.6-inch
LG G3 5.5-inch SIM Free Android Smartphone
iPhone 6 Plus 5.5-inch SIM Free iOS Smartphone
Google Nexus 6 – 6-inch Android Smartphone
Microsoft Lumia 950 XL 5.7-inch Windows 10 Smartphone
Others
LG G Flex 2 – 5.5-inch Curved Design
OnePlus One 5.5-inch SIMS Free Android Smartphones
Nokia Lumia 1520 6-inch SIM Free Windows Smartphone
HTC One Max 5.9-inch SIM Free Android Smartphone
Oppo Find 7 5.5-inch SIMS Free Android Smartphone
Sony Xperia Z Ultra 6.4-inch SIM Free Android Smartphone
Lenovo Vibe Z2 Pro 6-inch SIM Free Android Smartphone
Huawei Ascend Mate 7 6-inch SIM Free Android Smartphone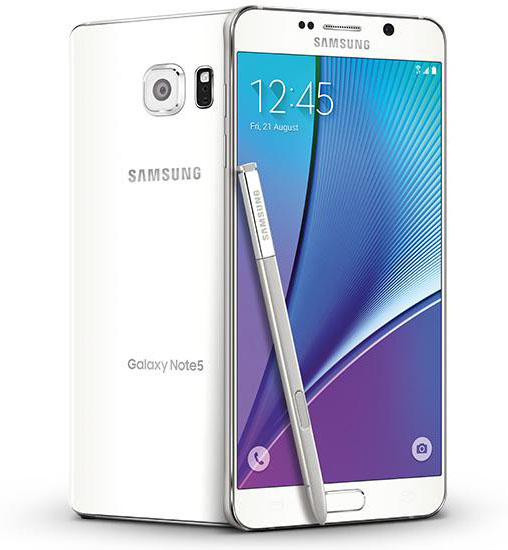 Screen
What can we say, when you have a screen that big, you are bound to want to squeeze as many pixels into it as you can. Four of the phablets listed here feature Quad HD resolution screen, that's 2560 x 1080. The rest are Full HD resolution at 1920 x 1080. OK, make that 5 in our list with Quad HD with the addition of Google Nexus 6 to our list. Oppo Find 7 has the highes pixel density at 538ppi while the biggest display title goes to Sony Xperia Z Ultra at 6.4-inch. If you are considering an alternative from Sony to the Z Ultra, the Sony Xperia T2 Ultra is your answer. With a smaller 6-inch screen it is also cheaper but does not have Full HD resolution, IP durability rating or powerful processor. The dual-edge display on Galaxy S6 Edge+ works with App Edge to make the most of the curved display similar to the People Edge feature but offers the ability to pin frequently used apps to the side of the screen for ease of access.
Others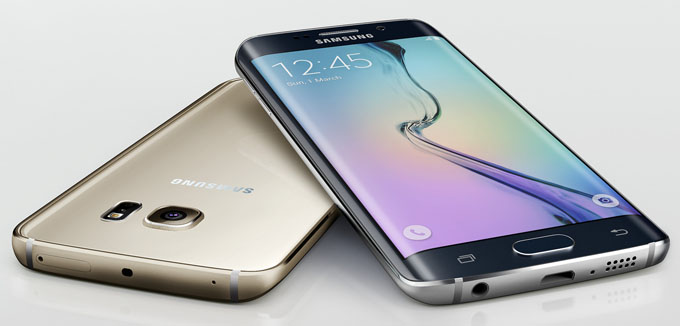 Processor
The fastest processor in our line up belongs to Samsung Galaxy Note 4 with it's super fast 2.7GHz Quad-core processor from Qualcomm, the new Snapdragon 805. At the other end of the CPU performance spectrum is the 1.7GHz Quad-core processor also from Qualcomm, the Snapdragon 600. Four out of 10 of the phablets in our list below uses the 2.5GHz Quad-core processor also from Qualcomm, the Snapdragon 801. Others uses the slightly slower but still very capable 2.2GHz Quad-core Qualcomm Snapdragon 800 with the exception of Apple with its A8 chip and Huawei with its Hisilicon Kirin 8+1 multiple-core chip. The New Google Nexus 6 shares the CPU top spot with Samsung Galaxy Note 4 with the Qualcomm Snapdragon 805.
Others
Memory
We would love to see Apple increasing the memory of their iPhones when everyone is jumping from 2GB to 3GB but not this time. They seem to cope very well with just the 1GB of RAM. With 3GB being the highest amount of memory in our line-up we see OnePlus One, Oppo Find 7, Samsung Galaxy Note 4 and Lenovo Vibe Z2 Pro taking this leap. While the rest are happy at 2GB. The latest addition, the Google Nexus 6 is cementing the 3GB memory trend. New flagship smartphones from Samsung, the Galaxy S6 and S6 Edge have 3GB RAM.
Others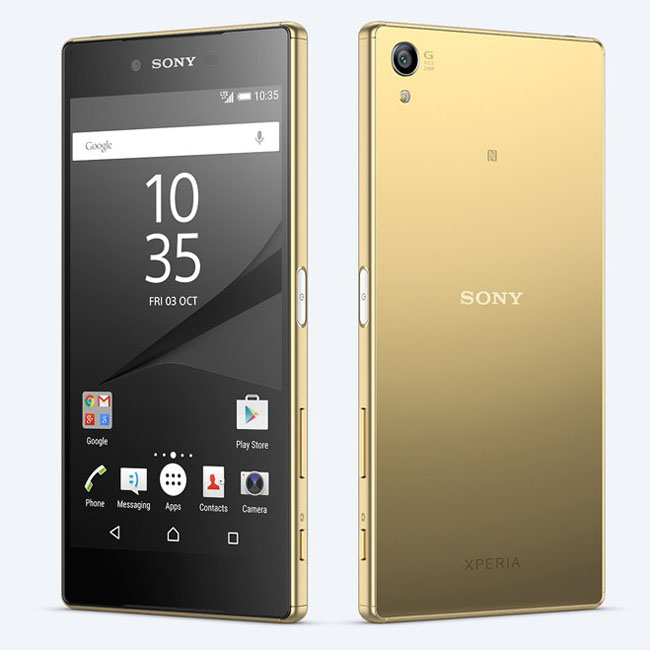 Storage Capacity
Others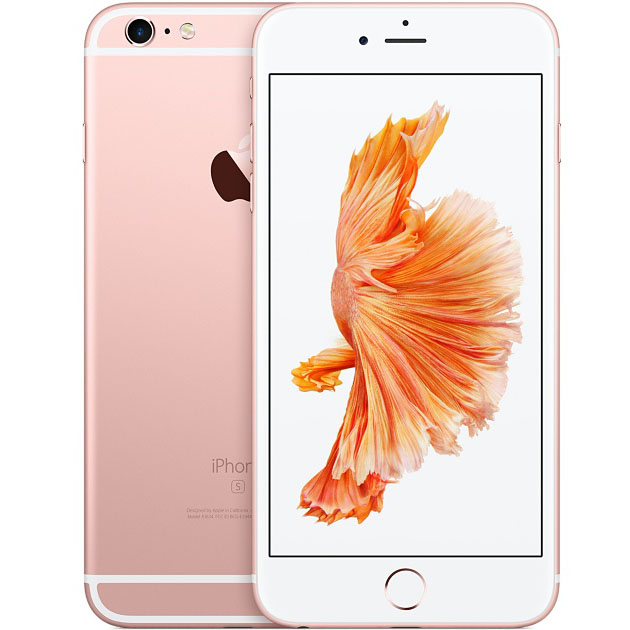 NEXT: Camera, Connectivity, Sensors, Dimensions, Weight & more…