With the launch of iPhone 6 Plus by Apple, we have a chance to take a closer look at the likely alternative if you are after a smartphone with big screen. The LG G3 is the best smartphone to go up against the iPhone 6 Plus with its 5.5-inch screen.
Already a favourite among reviewers, the LG G3 follows the successful LG G2 beating many competitors offerings to the top of reviewers' best. Many believe this to be a giant leap forward from the already strong LG G2. Improvement from the previous generation included, better back buttons, super 2K high resolutions screen and laser-assisted camera.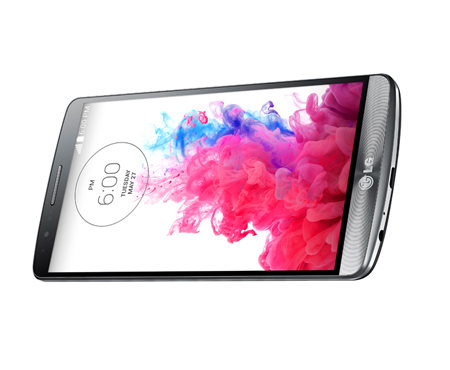 Giving in to the big screen game is Apple with iPhone 6 and the even bigger iPhone 6 Plus. With the usual spec bumps, the iPhone 6 Plus is seen as Apple's move to meet the clear demands in the market which is already filled with smartphones (or phablets) from major players.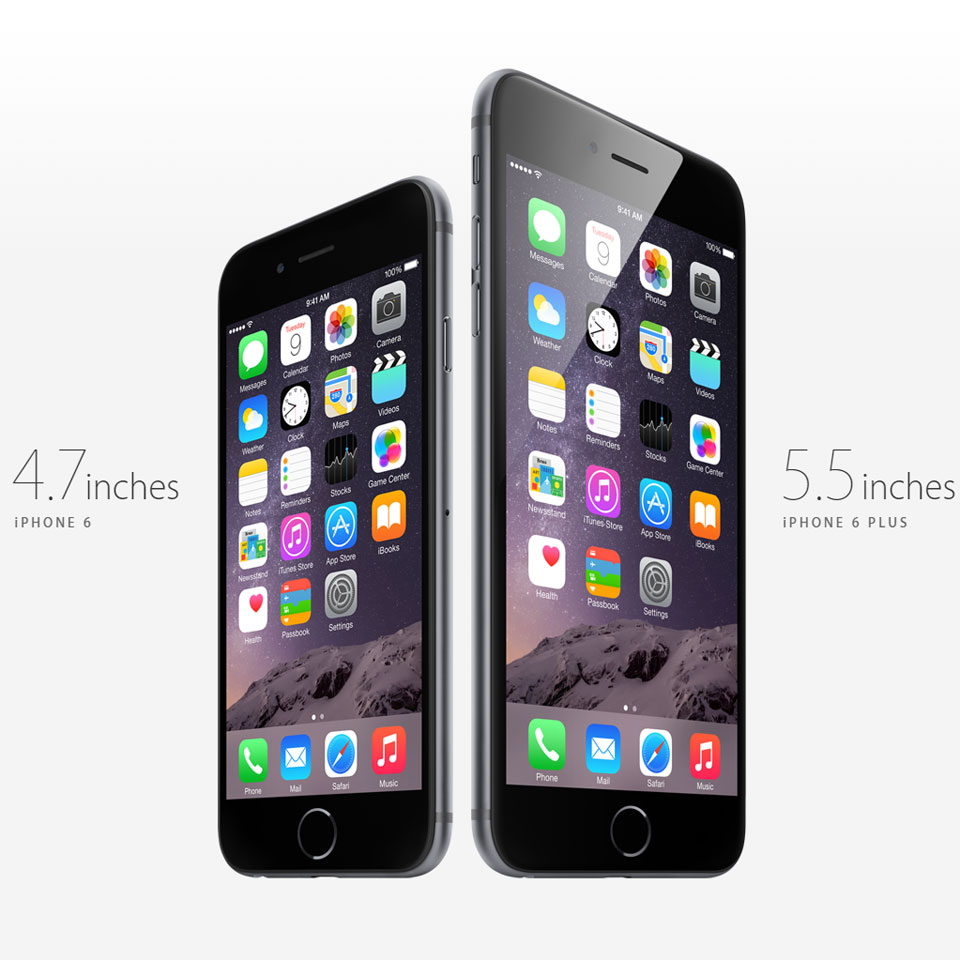 On both phones, while not the same, you get better and smarter notifications, smart typing and text input with intuitive predictive words and phrases as well as corrective short cuts. But how do they actually compare. We take a spec-by-spec look at the two phones here:
Screen
With both screens based on IPS technology, the 4K display on LG G3 is simply the better and sharper display with more pixels cramped into the 5.5-inch screen compared to Apple's Retina display. LG offers deep, clear, smooth and super crisp image.
LG G3: 5.5-inch Quad HD IPS (2560 x 1440) 538ppi [HIGHER PIXEL DENSITY]
iPhone 6 Plus: 5.5-inch Retina HD display LED backlit IPS screen (1920 x 1080) 401ppi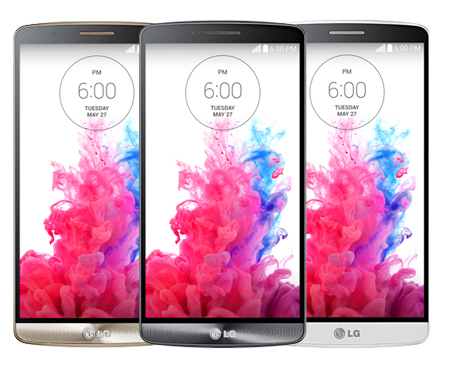 WINNER: LG G3
LG is a clear winner here packing more pixels per inch.
Processor
The Snapdragon 801 handles everything with ease and speed even the most demanding tasks, it truly does everything in a snap. While Apple uses their next generation A8 processor with 64-bit architecture. This works in combination with their M8 motion processor that takes some of the work off the main processor. Both are powerful in its own way to handle any applications on the target operating system it is designed for.
LG G3: Qualcomm Snapdragon 801 up to 2.5GHz Quad Core Processor [HIGHER CLOCK SPEED]
iPhone 6 Plus: Apple A8 chip with 64-bit architecture and M8 motion processor [64-BIT]
WINNER: iPhone 6 Plus
While LG G3 has faster clock speed, the iPhone 6 is a winner in this category with future proofed 64-bit architecture.
Memory & Storage
While the LG G3 comes only with 16GB storage, it has the option to expand this up to 128GB using the microSD slot. Apple's iPhone 6 Plus on the other hand comes in either 16GB, 64GB or 128GB storage and no expansion slot for external memory. The LG G3 also uses 2GB RAM memory as oppose to iPhone 6 Plus which only has 1GB RAM.
LG G3: 2GB DDR3 RAM and 16GB eMMC ROM storage with microSD slot for expansion up to 128GB maximum. A 3GB RAM memory and 32GB storage option is also available [MORE MEMORY]
iPhone 6 Plus: 1GB RAM and 16GB/64GB/128GB Storage [MORE STORAGE OPTIONS]
WINNER: LG G3
With more on-board memory and microSD card for storage expansion, LG G3 is a winner in this category.
Cameras
The iPhone is well known for its camera and the quality of the images that it captures. However, other smartphones are picking up and getting better too in their own way. Just look at Nokia's Lumia cameras. LG G3 has its own advantages as we will learn next. With the combination of hardware and application,
LG G3: 13MP rear facing camera with laser fast auto focus means no more waiting for the camera to focus before snapping, just tap the area on the screen to focus on and the camera takes the shot instantly. When you take a shot, laser is used to measure the distant to the object and focused accordingly to give you the perfect image quality.
Together with the sensors, it lets you take brighter and clearer picture even in dark conditions. It also supports Optical Image Stabilisation+ to reduce blur from shaking.
The Dual LED Flash and Back Side Illumination sensor (BSI) give photos more dramatic depth in low-light conditions. For better illumination and more natural colour tone, the LED Flash lights uses two different colours. [HIGHER RESOLUTION REAR FACING]
2.1MP front facing camera also supports auto capture with a three second timer. Hold your hand in front of the front facing camera lense, clench and unclench your fist triggers a 3 second timer for 'hand free' snaps. It also has a bigger image sensor for clearer and sharper image and together with virtual Flash UI, lets you take brighter pictures even without a front facing flash. [BETTER FRONT FACING]

iPhone 6 Plus: New 8MP iSight rear facing camera with 1.5µ pixels, Autofous, f/2.2 aperture, OIS, True Tone flash, Five-element lens, Hybrid IR filter, Backside illumination sensor, Sapphire crystal lens cover, Auto image stabilisation, Auto HDR for photos, Improved face detection, Exposure control, Panorama (up to 43MP), Burst mode, Tap to focus, Photo geotagging, Timer mode.
For video, the iSight camera is capable of 1080p HD video recording at 30/60 fps with support for True Tone flash, Slo-mo video option (120/240 fps), Time-lapse video, Cinematic video stabilisation, Continuous autofocus, Taking stills while recording, Improved face detection, 3x zoom and video geotagging.
1.2 MP (1280 x 960) FaceTime front facing camera with f/2.2 aperture, 720p HD video recording, Backside illumination sensor, Auto HD for photos and videos, Improved face detection, Burst mode, Exposure control and Timer mode.
WINNER: Draw
Sensors
LG G3: Knock Code for secure login, Assisted GPS and GLONASS, Accelerometer, gyro, proximity, compass
iPhone 6 Plus: Touch ID Fingerprint identity sensor built into the Home button, Assisted GPS and GLONASS, Digital compass, Barometer, Three-axis gyro, Accelerometer, Proximity sensor, Ambient light sensor. [FINGER PRINT SCANNER]
WINNER: iPhone 6 Plus
Knock Code security doesn't have the same appeal as a bio-metric scanner.
Connectivity
LG G3: 4G LTE, 3/2G, 802.11 a/b/g/n/ac WiFi dual band, Bluetooth 4.0 and NFC, DLNA, HDMI SlimPort, USB 2.0
iPhone 6 Plus: 4G LTE, 3/2G, 802.11 a/b/g/n/ac WiFi dual band, Bluetooth 4.0 and NFC, Lightning Connector.
WINNER: Draw
Battery Life
Battery performance is not very different between the two, while LG G3 supports wireless charging with an optional charging dock, you are stuck with the Lightning connector to charge the iPhone 6 Plus.
LG G3: 3000mAh up to 22 hours talk time, up to 25 days standby time. The battery is also removable so you can get an option spare if you need one. [REMOVABLE]
iPhone 6 Plus: up to 24 hours talk time, up to 12 hours internet access, up to 14 hours video playback, up to 80 hours audio playback, 16 days standby time.
WINNER: LG G3
Only real world usage will be a judge for either's battery life but LG G3 does have the capacity and the ability to swap batteries if need be.
Dimensions and Weight
You can hardly see the side bezel on the LG G3. Its ultra narrow bezel makes the screen feels edge to edge. While the top and bottom bezels is one of the narrowest for a 5.5-inch phone.
iPhone 6 plus on the other hand is more 'generous' with its top and buttom bezel to accommodate the TouchID home button at the bottom and sensors, camera and speaker on the top.
The LG G3 takes on a smaller footprint in terms of size but is slightly thicker. The iPhone 6 Plus is a whopping 12.2 mm taller and 3.2 mm wider. For a phone with a 5.5-inch screen, anything you can do to make the overall size smaller goes a long way.
LG G3: 146.3 x 74.6 x 8.9mm 149 grams [SMALLER & LIGHTER]
iPhone 6 Plus: 158.1 x 77.8 x 7.1 mm 172 grams
WINNER: LG G3
Simply because it's smaller and lighter.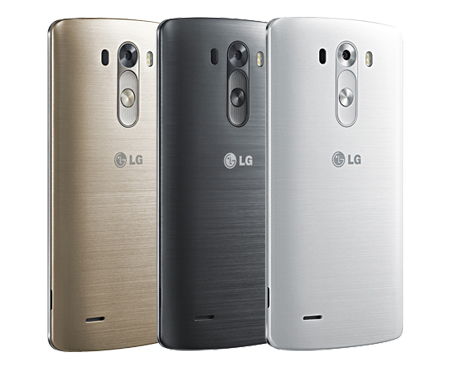 Colours
Both have three colour options.
LG G3: Metallic Black, Silk White, Shine Gold
iPhone 6 Plus: Silver, Gold and Space Gray
WINNER: Draw
A matter of personal taste but both sides presented good options.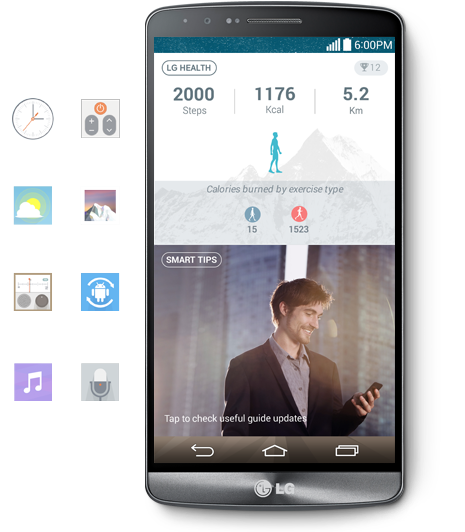 OS
LG G3 provided many enhancements to the stock Android 4.4.2 KitKat that it uses. There iPhone 6 Plus with iOS8 is no different. LG G3 included Smart Keyboard to make typing easier and faster and help reduce typing mistakes. The optimised keyboard comes with Smart Personalisation, Seamless Typing with word completion and Quick Move with quick correction.
The graphical user interface is also cleaned up by removing unnecessary visual elements to make things simpler and cleared. Each function also colour coded to let you know where you are at a glance. The number of apps have also been reduced by combining similar apps together.
Smart notification allows users to receive just the message they need with predictive recommendations based on the status of the phone, behaviour and location. There is Smart Cleaning where it will recommend that you remove the apps that you haven't used in the last two months. There is Call Log-based Reminder that lets you decided what to do with incoming calls and text. Finally, there is Low Battery Alert to prompt you to turn on battery saving mode.
With an optional QuickCircle case, the LG G3 takes notification to the next level focusing on 6 apps you use the most to make it more accessible.
While there have been some initial hiccups, the iOS 8 will soon prevail and mature into a stable OS given time. Communication is the key focus for iOS 8. You can now use Siri to control devices at home or use the health and fitness apps to sent reports to your doctor and there is plenty of scope for developers to take advantage of this. The OS is also designed to make use of the bigger real estate which is the 5.5-inch screen.
The built-in apps have all been optimised to make the experience better and new apps introduced to make use of new features and functions available in iOS8. Messages now support voice or video memo, location, naming of group chat and mute or leave the conversation. There is the new Health apps, Quick Type, Family Sharing (share your purchases on iTunes, App Store and iBooks with up to 6 other family member), iCloud Drive, Notifications and Spotlight.
The Camera app now lets you create time-lapse video, panorama image, slow motion video or pick from one of the live filters. The Photos now has a more powerful editing tools. Other apps that have received improvements include Phone, FaceTime, Mail, Passbook, Safari, Maps, Siri, Calendar, iMovie, Pages, Numbers, Music and more.
LG G3: Android 4.4.2 KitKat
iPhone 6 Plus: iOS 8
WINNER: Draw
The Winner
Of the 9 aspect of the smartphones that we looked, the iPhone 6 Plus only managed to ace in two categories and drew in three. LG G3 is the winner in this comparison in that the screen, memory and storage, battery life and dimensions & weight is better compared to the iPhone 6 Plus.
Winner by Categories Compared
iPhone 6 Plus:  processor, sensors
LG G3: screen, memory and storage, battery life, dimensions and weight
Draw: camera, connectivity, operating system