Inspired by the "What will your verse be?" marketing drive for the iPad Air by Apple, I thought I would list a number of Apps that I know and use personally as well as those recommended by leading review sites that use the on-board sensors (microphone and GPS) , connectivity and cameras creatively.
For those who have yet to see the video advertisement, it takes you on many journeys, with different people, all using the iPad in creative ways to achieving their daily tasks and their passion. But here is what is practical in education. Most of these apps are within your reach, some requires additional hardware but others just work by simply loading the app.
Outings and School Trips
School excursions, education trips and geographical expedition. Why not take the iPad with you, download a free Satellite Navigation app or use the Compass for your outdoor adventures and trekking. When organising school trips to museums, apps are normally available to 'add value' before, during and after the trip, to make the most of your school's visit.
Satellite Navigation
Taking that French, Spanish or German trip or just taking the kids out camping and jungle trekking in the 'wild', why not take the SatNav with you on your iPad or iPhone. There are a number of free SatNav apps complete with maps for different countries. NavFree is ad supported with the option of paying to stop the ad or to have additional traffic or geo location information, while other apps gives you one free map for the country of your chosing when you first sign up. Additional maps will be available to purchase. These apps will work on the iPhone but will only work on iPads with mobile connectivity built in as these comes with GPS sensor.
Navfree GPS UK & ROI
Journeys of Invention (FREE or pay for Full version)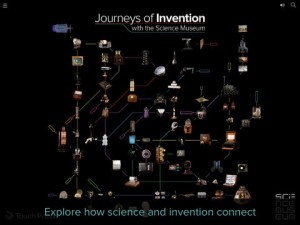 The Science Museum brings you the "Journeys of Invention" app. The app includes 15 objects or famous inventions from the past. You have to option of paying for the 'Full Experience' where you will unlock 80 objects altogether. Perfect for the inquisitive minds, young budding inventors and science enthusiasts. With Journeys of Invention, it takes you through the different inventions such as the Apollo 10 Command Module, examine a flea with Robert Hooke's 17th century microscope, explore the Large Hadron Collider, play with the encoding machine from the world war and much more.
Journeys of Invention Visit Science Museum Website
James May's Science Stories (FEE)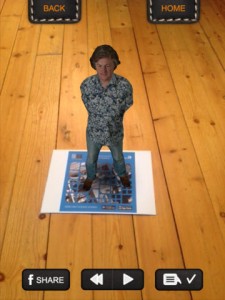 Here is an app that receive no less publicity from the press. The app for iPhone and iPad makes use of augmented reality and doubles as a museum tour guide. Start the app, and point the camera at the different markers near the exhibits, there are nine of them in the
Making the Modern World Gallery
 and your personal tour guide, a computer generated James May will appear on screen to present the key information. The nine exhibits include the Model T Ford, the Rolls Royce Merlin engine, the world's first X-Ray machine, the sectioned Mini, Cray 1A Supercomputer and more.
James May's Science Stories
NHM Evolution App for iPad (FEE)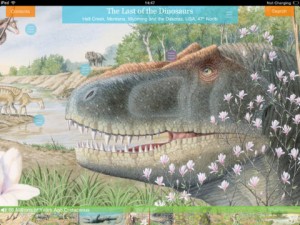 The Natural History Museum (NHM) is promoting Douglas Palmer's Evolution app. The app was created in partnership with the National History Museum, hence NHM Evolution, allows you to take a journey through more than 600 million years of life on Earth complete with timeline, text and audio commentaries, interactive multimedia content, video tutorials and library of reference materials.
Evolution
Sports and Physical Education
As featured in the advert, we saw iPads filming sports men in the football field, sumo wrestlers in Japan, ice hockey player mapping their game plan and cheer leader designing their routine. Here are some apps to do that.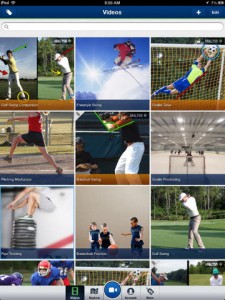 Coach's Eye (FEE)
Here is an app that lets you record, analyse and annotate on the screen. You can draw on the videos using lines, arrows, circles, squares or use the freehand tools. There is plenty of potential for such an app in coaching for football, soccer, golf, running, swimming, tennis, you name it. Finally, the app lets you share your videos on different video and social media platforms.
Coach's Eye
Ubersense (FREE)
Here is a similar app that lets you carry out video analysis and instruction for all kinds of sports. Record your workout and analyse it using slow motion. You can also annotate on the video as well as compare videos side-by-side with professional athletes. You can then choose to share your videos with professional coaches to get some expert advice. We have seen this in use in Sports and P.E. lessons with great impact.
Ubersense Coach
Music Classes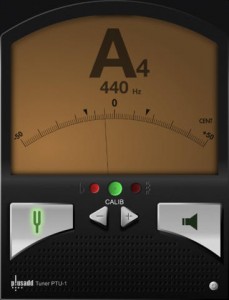 Tuner Lite (FREE)
Here is a music instrument tuner that uses the iPad or iPhone's microphone to pick up the sounds you play and lets you know instantly if it is in tune or off key. Tuner Lite lets you tune acoustic or electric guitar, bass, bowed strings, woodwinds, brass, piano, tympani and any other instrument that can sustain a tone. I know that a similar application was not featured in the app but I thought it's a useful app for musicians and school children who is learning to play an instrument.
Tuner Lite
Hercules DJ Control Instinct for iPad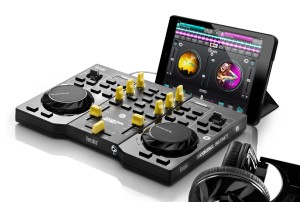 Also from the Apple's advert, we saw Deejays mixing music in a dance with the help of their iPad and mixing decks. Here is one such mixer decks from Hercules. The 2-deck DJ controller comes with 2 pressure sensitive jog wheels and scratch effect. This is a portable deck with compact design and built-in audio output, 2 RCA, 1 mini stereo jack and 1/8″ active speakers to release or preview your party mix. The device connects to your iPad via a USB to lightning cable. You can get the DJ software on the App Store separately for your iPad, Mac or PC.
Hercules DJ Control Instinct
DJUCED App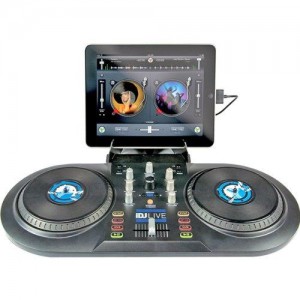 Numark IDJLIVE Portable DJ Controller for iPad
Another DJ mixing deck with large scratch wheels with crossfader that lets you mix your tunes for live performance, to record your mixes on the go or use it with Algoriddim's djay app (for iPad or iPhone). Numark has worked with Algoriddim the makers of the highly popular djay app to bring support for iDJ Live to djay for iPad. Enable the Automix mode and let djay mix your favourite playlist automatically.
Numark IDJLIVE Portable for iPad
djay LE
Art & Design
In the advert, we saw a couple of children wandering in the park with their iPad and sketching what they see, we  also saw professional filmmakers using the iPad with additional accessories to capture and create HD movies. Here are some of the apps that will help you achieve that.
Drawing, Sketch and Paint Apps
There are plenty of drawing apps on the iPad for the creatives such as Sketchbook Express/Pro, Paper by FiftyThree, Procreate, ArtRage and Infinite Design (all featured in lifehacker) so you can let your students lose in the world to explore and create their own masterpiece right out of their iPads. I personally used Sketchbook Pro and Paper by FifthThree, both of which are very capable drawing app for the tablet.
Media Studies
Photo Editing App
We reviewed 5 photo editor app available for the iPad, these are Adobe Photoshop Express, Snapseed, BeFunky Photo Editor, Aviary and PicShop as well as an indepth look at Pixlr Photo Editing App. Almost all the apps reviewed are available for free with plenty of build in functions, filters, effects and features. While some offers in-app purchases for additional effects or filters, others just provides them as standard. This is great for students to edit their photos taken on the iPad straightaway.
Video Capture and Editing App
Mashable did a write up on five excellent iOS Apps for capturing and editing videos. The list included iMovie (Free with new iPad), Splice (Free), Pixorial (Free), Socialcam (Free) and iSupr8 for HD vintage video shots ($1.99)
Notes and Whiteboard Apps
TeachThought published an article on 8 Apps that lets you turn your iPad into a Digital Whiteboard. The app line-up included Doceri (Free), Educreations Interactive Whiteboard (Free), ShowMe Interactive Whiteboard (Free), Jot! (Free), BaiBoard (Free) and Groupboard (Free up to 5 students).
If you have creative ways of using the iPad in your school or with your children, please do share them here.