Every organizations and learning establishments that uses Moodle, has a story to tell and are not shy to share with others. Whether it is an 80 or 800 or 8000 user base, we all have our own ways with Moodle and the more we share them with others the more everyone will benefit, such is the spirit of community among users of Moodle, an open source learning management system. Let's take a look at Mitja Podreka's University, the University of Ljubjana in Slovenia and in particular, the Faculty of Arts there.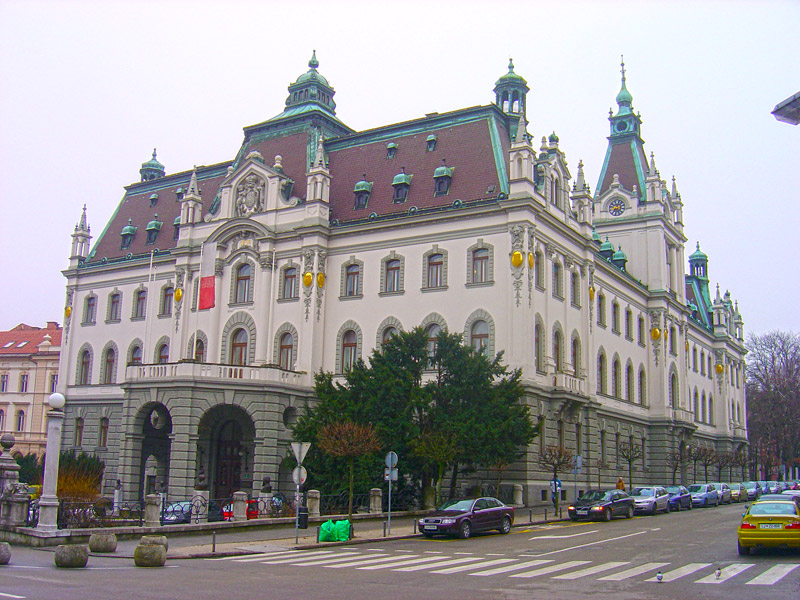 The university has 21 departments, serving over 8000 students, the faculty itself serves over 600 students. You can see that rolling out moodle to a userbase this size isn't simple let alone getting the same users to use it.
The fact that moodle started in the Faculty of Art in itself is amazing. Who would have thought, the most enthusiastic users of the VLE would come from the Faculty of Arts. Moodle started life in February 2006 where the idea was mooted and hardware procured. The management has also allocated funds to employ web developer and Moodle administrator as well as training for lecturers.
It wasn't until October 2006 that the VLE sees a climb in the number of users on moodle. Additional workshops were launched. This is important to keep the staff motivated and to provide the right environment to continually improve on their skills and bring the application of VLE in their class to new heights.
7 years on and the university continues to improve on their VLE with a well established e-learning initiative and the use of VLE has become integral in every departments teaching and learning process. So how did they achieve this? What lessons can we learn from them and how would they do it differently if they were given a chance to start again.
Here are some of the questions we posed to Mitja who was more than happy to share his experiences and lessons learnt.

Before you started, what were the factors you had to consider when deciding on a VLE?
I joined the project after the decision about VLE was made. From the talks with people involved in earlier stages, the decision was made on the base of :
Familiarity – most of the early users were already using Moodle installed at various institutions.
Price – "Free as a beer" Although they were aware of other costs (server, administrator) choosing Moodle did mean that the initial investment was thus lower.
Functionalities – Moodle (at least at that time) was considered the only VLE that could cover all future requests from our
Why did you decide on Moodle?
Guess I've already answered above.
Which version of Moodle did you start with? What version of Moodle are you using now?
We started with 1.6 and now we use 2.5
How have you managed the transition (both technical and from a user perspective) from the earlier versions of Moodle to the newer versions?
The transitions were usually smooth and without notable problems. My tactic is to upgrade our Moodle every summer to the latest stable version. Now, that release cycle is 6 months, this means that I upgrade by two versions.

This way the change is usually not too big and are manageable even by less experienced users. As long of course you don't change the theme. Same benefits apply also to the technical aspects of the upgrade.
Users usually didn't even notice the upgrades. Those who did notice were mostly pleased with it due to some added functionality that the new version brought.
The one exception to this was upgrade from 1.9 to 2.1. We had to wait 3 years for Moodle 2 and the amount of change was huge. I did the upgrade the first summer after Moodle 2.0 was available and had quite some technical problems which in the end I did manage to resolve.
The problems did not end there. The amount of change derailed the majority of users and they overwhelmed me with support requests. Even the experienced users were struggling with it in the beginning. For the less experienced I prepared a special workshop.
What is the uptake of the use of Moodle in your Institution (rough percentage)? Do you think this can still be improved upon?
Moodle is used (in one way or another) by roughly 60% of teaching staff and about 85% of students.
Some of the departments require that their teaches use it, while some departments barely know it is available.
There is definitely lot of place for improvement. We might have reached the peak in number of users, but there is a lot to do on the qualitative aspect of usage of Moodle.
What are the steps you have taken to encourage more users, specifically teachers to use the VLE?
We started with workshops and peer advertising. It turned out that peer support was the best help we could get and peer pressure the best incentive. We've seen strong opponents turning into keen users this way.
Providing continuous support for teachers is a must. Most of it was done by more experienced teachers and my support mostly went to support this experienced users.
Do you run training sessions for your users? If yes, which ones have you found to be most beneficial or well attended?
Yes. In the beginning we had workshops before the start of every semester (September and February). We still keep workshops in beginning of school year in September.
Definitely most attended were the workshops for beginners, but the interest is fading as the majority of interested teachers already went through it.
Nowadays I'm focusing more on individual ad-hoc support and training.
What advice would you have for an institution looking for a VLE?
Definitely go for open-source. Open-source VLEs usually have a larger usage base and a larger developer community. Open-source also provides you a freedom of customization and you avoid vendor-lock-in.
Start modestly and constantly encourage the users to do more.
What would you do differently if you have the opportunity to start again?
Having more people working on the project would probably be the main thing to change, although getting them is now even more unlikely than when we started.
Another thing would be a better user documentation. Having a customised user documentation (using the institution's theme) would decrease the recurring user requests for help. Preparing this documentation is still high on my to-do list.
What would your advice be for those who manage a VLE for a large audience?
Keep it as original as possible. Every alteration increases the amount of work for administration and  it can be a show stopper during upgrades. Be especially careful in choosing the additional modules to install. Many of them are badly supported and loosing functionalities during an version upgrade, due to incompatible module, will not go well with your users.
Also important is to relentlessly and politely insisting users to manage things on their own since even the most basic tasks can take a big chunk of administrators' time if a significant number of users start to depend on him.
Final Thoughts
You can get the front page of University of Ljubjana's Moodle server here  http://e-ucenje.ff.uni-lj.si
We are very thankful to Mitja for sharing with us all his experience in supporting, administrating and managing the Moodle server at the university. We hope that this will help others on a similar journey. Feel free to leave your message or feedback in the comments below.
Mitja Podreka
Learning Technologist and Web Developer at University of Ljubljana — Faculty of Arts. He also administers Moodle and provide training to teachers. Mitja Podreka presented his work MoodleMoot 2012 (UK and Ireland).