There are many routers on offer with USB port(s) that allow users to connect a printer, scanner or external USB drive to it. These can then be shared on the network through configurations on the management console. Basic controls over the hard drive will turn your USB drive and router into a mini file server also known as a Network Attached Storage (NAS).
Routers With Storage Options – Enters the Media Routers
Here are some of the routers in the market with USB port(s) that will enable you to turn an external USB drive into a network storage.
Linksys EA4500 Dual Band N900 Router with Gigabit and USB
D-Link DIR-857 Dual Band Wireless-N Media Router 900Mbps
Linksys WUMC710 AC1300 4-Port Wireless-AC Ethernet Bridge (1300Mbps)
ASUS RT-N66U Dual-Band 2.4 & 5GHz 900Mbps Wireless-N Gigabit USB x2 Media Router
Netgear Centria WNDR4700 WiFi router Dual Band 900Mbps with 2x USB 3.0 ports and SD Slot for Storage
ZyXEL NBG5715 Simultaneous Dual-Band Wireless N Media Router 802.11n 4 Port Gigabit Switch 2 USB Port
But why not take it a step further and put the storage space directly into the router?
A Router With An Identity Crisis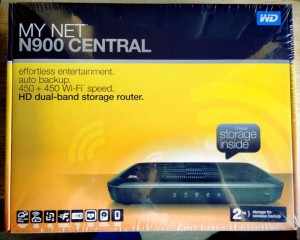 Wouldn't it be great, if there is a router that has storage built-in. No messy cables and multiple power adapters, just one router that provides both Internet connectivity and network storage. This is exactly what Western Digital has accomplished with WD MyNet N900 Central.
Better known as a manufacturer of hard disk drives, the WD MyNet series is Western Digital's first crack at the networking world. While MyNet N900 Central is their flagship router with built-in storage, there are other dual band routers without storage; MyNet N600, MyNet N750, My Net AC1300 and MyNet N900 (without storage).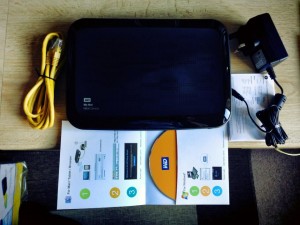 The WD MyNet N900 Central comes with two storage options, 1TB or 2TB either of which would be plenty for home use. They are not cutting corners with the router function either. The wireless router offers dual band wireless (2.4 and 5GHz) capable of throughput of up to
900Mbps
(450Mbps per band) hence the N900.
It also features FasTrack Plus, a traffic priority system (Advanced QoS) with an emphasis on video, gaming and voice chat over say, data transfer, music streaming, email and Internet to ensure smooth streaming to multiple devices.
MyNet N900C Hands-on
Setup is easy using the Setup CD for a novice user. But if you are an advanced user, simply plug in the device, wire up the router and dive straight into the web dashboard. There are 4 Ethernet port for wired connection, so take your pick.
Use the Connect to Internet tab to connect to the Internet. Once connected, we used the dashboard's Advanced Settings tab to update the firmware to the most current version (1.07.16 at time of writing). The whole process takes time but it's worth the wait. This is to ensure that all bugs if any are eliminated. If you have to download the firmware on your PC or MAC, visit the product update page. For other software, go to WD MyNet N900 software page.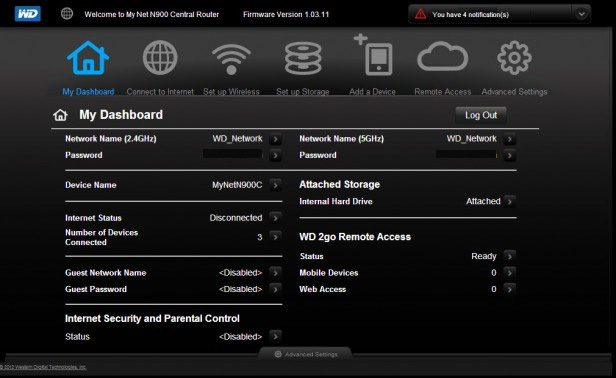 We then changed the wireless settings to secure the WiFi with a password. Note that you will need to do this for both the 2.4GHz and the 5GHz band. For simplicity, we set both SSIDs and passwords the same. There is also a helpful notification bubble on the top right that tells you the outstanding tasks to perform to complete the configuration of your N900C.
The router also comes with parental controls and internet security. Parental controls limit the type of websites your children can view, set access and time limits for their web access and set Internet security to stop malware and spyware from coming into your network. Other settings available from the dash includes firewall, printer and scanner settings and connected external storage drive via the USB port.
WD MyNet 900 Central supports Guest network; a wireless hotspot for your guests. When enabled with or without password, it creates a separate WiFi hotspot and allows you to control their level of access, limiting this to just web browsing or to give them elevated access to shared network files or printer.
Software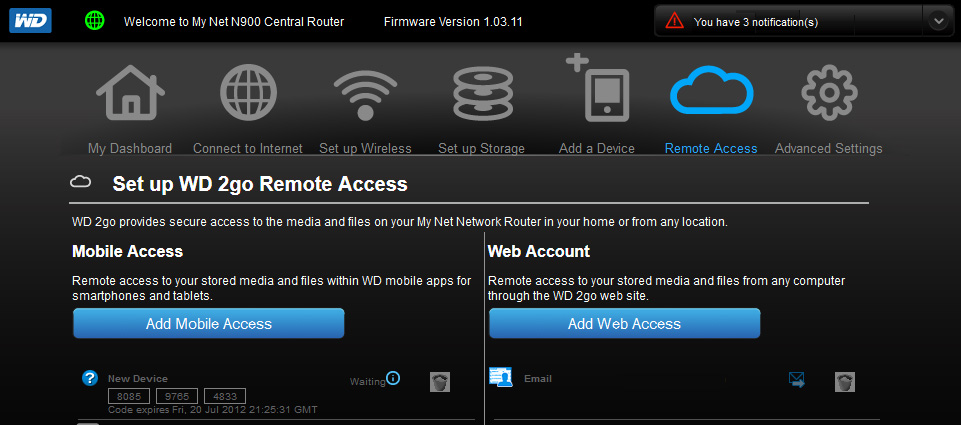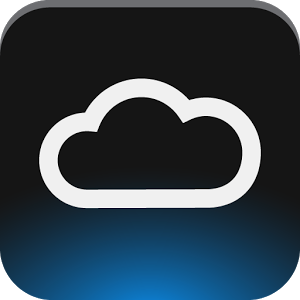 If you have tablets and smartphones, download the WD 2go (File Viewer App) and WD Photos (Photo Viewer App). Connect your devices to the router's wireless network and add the router as your storage device in the app.
Even if you are not on the same network, you can still connect the app to the router remotely by creating an Activation Code via the dashboard. This creates 3 banks of 4 numbers that you enter on the app to connect.
Whether you are connected locally or remotely, the devices are registered and listed on the dashboard. You can revoke their access by remove the them from the list. The apps are available for iPad, iPhone, Blackberry, Windows and Android smartphone or tablet.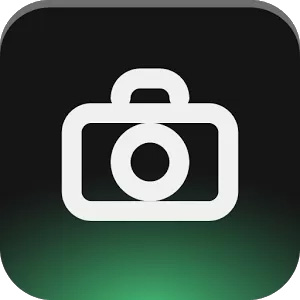 You can also invite users to access the drive remotely via
WD2go portal
. The process involves entering the users email address on the router's dashboard to invite him or her to connect to the drive. This then triggers a verification and activation email to the user.
Once the user has confirmed and created a password, he or she can access your drive via the web by logging on to https://www.wd2go.com. Please note that this mode of access requires Java plugin to be install for your chosen browser. The only issue with this method of access is that you are required to share the dashboard's password which is not best practise but perfectly fine for personal use.
Both mobile apps or web access accounts allow remote access to your files and photos from anywhere in the world, effectively creating your own personal storage cloud. You can upload and download files, photos and video to and from the hard drive.
This is similar to cloud storage services like DropBox, Box.net, iCloud, Ubuntu One, Google Drive and SkyDrive but with bigger storage capacity, no monthly fee to pay and your data sits at home in the router's storage. WD MyNet N900 Central makes creating your personal cloud storage a no brainer.
However, serving files from your home broadband connection relies on your upstream performance or upload speed. Typical broadband connections are asynchronous, with the download throughput being significantly more than the upload. This means that accessing big files remotely may not be ideal. You can check this on www.speedtest.net.
Problem Detecting the Router
There are four software packages in the CD, MyNet View Network Evaluation Tool, WD Print Share, WD Quick View and WD SmartWare a Backup tool. In our attempt to install the software, we chose only SmartWare and skipped the rest. SmartWare would not detect the router even after several reboots. Updating SmartWare using the latest copy from WD's website made no difference. We then decided to install the rest of the software from the CD; WD Print Share, MyNet View and WD Quick View and the router appeared in the SmartWare console.
That aside, data backup using the SmartWare software is easy. Upon starting up, it takes a few minutes to identify the different files on the hard drive. You then click on the Backup tab and choose to backup either the entire volume or pick the different files and folders. SmartWare allows you to either schedule a time to backup or use the continuous backup option. We used the continuous option to make the backup process simple.
MyNet N900C automatically creates a folder for each device that connects to it remotely. WD SmartWare backups are also saved in individual folders according to the name of the machine.
Transferring files to and from the device does take some time whether you are using the Mobile App or Desktop Software, Wireless or Wired as it is limited by the performance of the hard drive and processing power of the router.
File not found (404 17.26) Error Message
When using WD Photo, don't expect to see the files uploaded straight away on your app as the router needs time to process and generate the thumbnail for each photo. We made the mistake of trying to access the photos as soon as they were uploaded only to be hit with an error message, image below.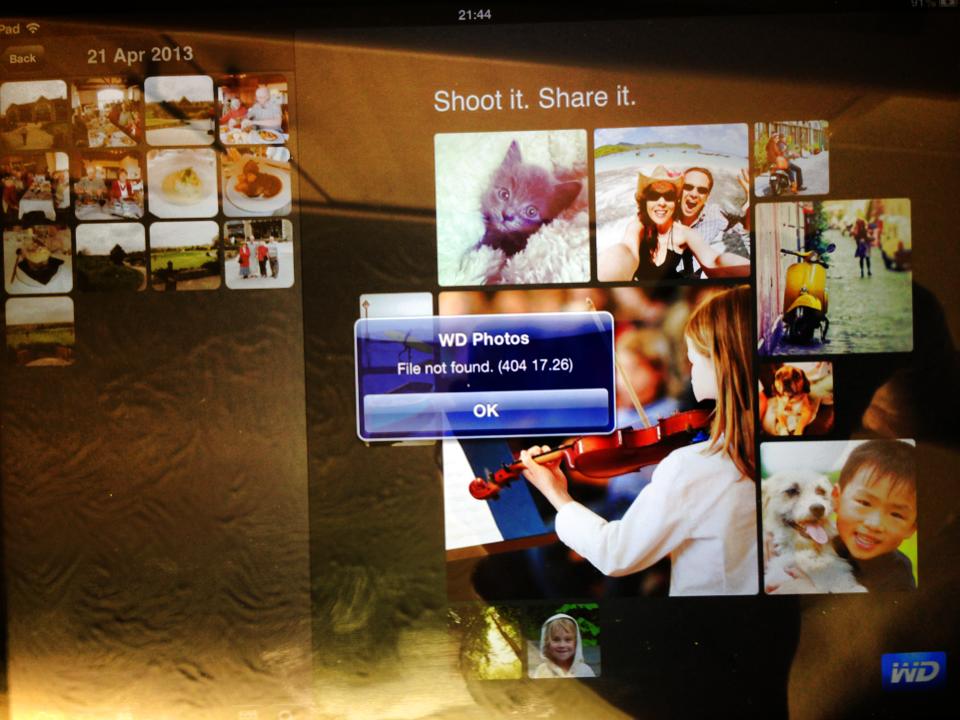 WD Photos takes about 30 seconds to process each photo. The table below shows estimated time for WD Photos to process large quantity of images on idle.
Average time to complete on idle

500 Photos
4 hours, 10 minutes
2500 Photos
20 hours, 50 minutes
5000 Photos
1 day, 17 hours, 40 minutes
10,000 Photos
3 days, 11 hours, 20 minutes
20,000 Photos
6 days, 22 hours, 40 minutes
Source: Table from WD
The keywords here is 'on idle'. If the same device is used to perform backup, stream video, serve files remotely and to manage network traffic at the same time, this will significantly increase the processing time. Photo processing will also take place in sequential order and no rescan will take place until the existing process is completed.
The general rule if you are uploading 1000 to 2000 images is to leave it to process overnight.
Final Thoughts
The features, performance and controls available to manage the storage is no where close to that of a dedicated NAS. But the remote access, mobile apps, backup software and personal cloud functionality from a single device makes it a compelling purchase for those looking to backup data from multiple devices (tablets, smartphones, laptops and desktops).
The WD MyNet N900 Central offers ease of configuration to get you up and running in no time. The WD SmartWare application is stable and provides a good enough backup solution for PC. Mac user won't be disappointed either as the router supports AFP for Time Machine backup although this will need to be enabled in the dashboard.
The price for the 2TB and 1TB have dropped tremendously since. Which means these routers are really good value especially when it comes with 2TB of storage and a fast router.
Finally, we strongly recommend updating the firmware as soon as you get it to iron out any potential issues. There seem to be quite a few reported recently although we have not come across this in our test. Probably because the firmware update have us covered.
Alternatively, consider the NetGear WNDR4720 Centria Router, also available with 2TB SATA Hard Drive storage with USB3.0 ports and SD card reader for further expansions.