Google recently released the Chromebook Pixel. It's the first Chromebook to feature a touch screen display and represents Google's first foray into the high-end market segment.
For those not familiar with Chromebooks, they are typically minimalist budget laptops built with Google's ChromeOS, an operating system that revolves around the Internet with options to downloading and installing more Apps from Google Play (store)
The release has generated a lot of interest among the web communities not least because Google created a marketing campaign reminiscent of the Apple style, where key engineering and design personnel gave their own accounts on the features and quality of the product.
Others however, have questioned this new strategy from Google, venturing into a completely new and already competitive market segment . The hottest debate of all though, is the Chromebook Pixel's price points. The Pixel starts from, available to pre-order from Google Play, Google's online market place.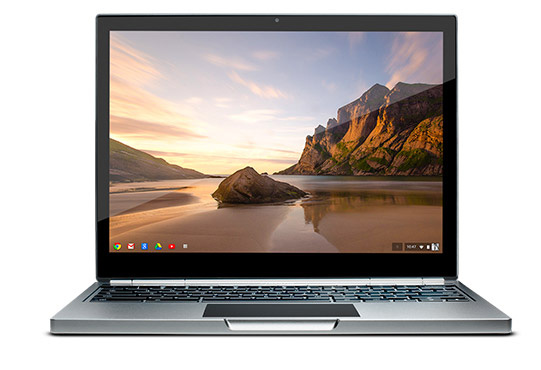 It's not immediately obvious why people would part with that kind of money especially when it's more expensive than other established offerings from the likes of Samsung, Asus, Lenovo and most importantly Apple.
However, the Pixel offers us all a glimpse into the future with the current technological envelopes and trends for devices in this class, the ultra portable laptops, also known as Ultrabook™.
Now don't get me wrong, I am quite the Apple fan myself. We are a household of iPhones, iPads and MacBooks, BUT the more I learn about Google's Chromebook Pixel, the more I am certain that there's so much more that a MacBook Air could be!
If my imagination could run wild for a minute, the last column on the right in the table below practically defines my 'Dream' MacBook Air – pretty much a marriage between the best hardware features of the Pixel and the stable and reliable MacOS.
What the Next MacBook Air Could Be
| | | | | |
| --- | --- | --- | --- | --- |
|   | Google Pixel WiFi | Google Pixel LTE | Apple MacBook Air  13-inches 4th Generation (mid 2012) | Apple MacBook Air 13-inches with Retina Display (5th Generation) |
| CPU | Intel Core i5 1.8GHz Dual Core Processor | Intel Core i5 1.8GHz Dual Core Processor | Intel Core i5 1.8GHz Dual Core Processor | Faster  Core i5 or Core i7 Processor Options Likely |
| Screen size | 12.85" | 12.85" | 13.3" | At least 13.3" |
| Screen resolution | 2560 x 1700based on 3:2 ratio | 2560 x 1700based 3:2 ratio | 1440 x 900 | At least 2560 x 1600 based on current ratios |
| Pixel Per Inch | 239 PPI | 239 PPI | 130 PPI | At least 227 PPI |
| Thickness | 0.64" (16.2 mm) | 0.64" | 0.11-0.68 inches | Less thank 0.64″ |
| Storage | 64GB SSD | 32GB SSD | 128GB SSD | 128/256GB SSD |
| System Memory | 4GB DDR3 RAM | 4GB DDR3 RAM | 4GB DDR3 RAM | 4/8GB DDR3 RAM |
| Length & Width | 297.7 x 224.6 mm | 297.7 x 224.6 mm | 325mm x 227mm | 325mm x 227mm or smaller |
| Weight | 1.52kg | 1.52kg | 1.35kg | 1.35kg or lighter |
| Wireless Connectivity | Dual-band WiFi 802.11 a/b/g/n 2x2Bluetooth 3.0 | Dual-band WiFi 802.11 a/b/g/n 2x2Bluetooth 3.0LTE | 802.11 a/b/g/nBluetooth 4.0 | Dual-band WiFi 802.11 a/b/g/nBluetooth 4.0LTE option |
| Battery Life | 5 hours | 5 hours | 7 hours | 7 hours or more |
| Price | | | (128GB SSD)(256GB SSD) | Apply may take the MacBook Pro approach and introduce two classes of Air |
Configurable options for currently MacBook Air also give an indication on the progression of the line from one generation to the next.  Currently, the following upgrade options are available for MacBook Air 13-inches.
–       Intel Core i7 at 2.0GHz Dual-Core (with Turbo Boost to 3.2GHz)
–       8GB memory upgrade
–       256GB or 128GB flash storage

High Density Display
One of the most important feature on all high end laptops these days are their screens. Apple was first to introduce the use of the word Retina to refer to their crisp, bright, colourful and pixel rich screens first featured on the iPhone 4 then iPad 3.
Since then retina displays have appeared on MacBook Pro, both on the 13″ and 15″ range but not on the MacBook Air, currently in its 4th generation.
The difference between this and standard screens is in the details, literally. The screen offers more pixels per inch, at high resolutions such as 2560 x 1600 and 2880 x 1800 for MacBooks and 2048 x 1536 on the iPads.
With the release of Pixel, we might hope that the new MacBook Air, due to be released some time this year, will take it's cues from the amazing technological developments Google has on the Pixel and will contain at least the equivalent high resolutions of 2560 x 1600 – this is still not as high as the Pixel, but is the highest possible for the current screen ratio on the MacBook Air.
Design and Finish
In terms of design and finish, we would  expect the MacBook Air with Retina Display to have the same unibody aluminium chasis that won't deviate much from the signature design of current MacBooks.
Touch Screens
There are a few things that Apple have been reluctant to include on their line of MacBooks, but perhaps with the Pixel's lead we may see some of these features.
Take the touch screen for instance, the Chromebook Pixel includes a 0.55mm layer of touch-enabled Gorilla Glass overlay giving its users the touch interface they are used to on their tablets and smartphones.
Given that the touch screen technology was first perfected for the Apple iPad it's easy to see just how amazing a feature it would be on the MacBook Air!
Screen ratios
Understandably, it is also difficult to see Apple adopting the 3:2 screen ratio for their Retina display. With photo and high definition video editing, multi-tasking and gaming, the current wide angle format (1.6:1 or 16:10) is probably more suited to most applications and Apple will probably to stick to them.
Built-in LTE
The other thing that we haven't seen Apple do is to include a built-in LTE to support currently the fastest 4G mobile broadband network. While other mobile devices may have LTE support built-in such as the iPad and iPhone, Apple has tended to stay away from providing this with their MacBook range, not even as an upgrade option. But again, we might hope that a little push (i.e. Pixel competition) might see it included in the new Macbook Air.
Other features
Other nice little touches such as multiple microphones placed in different areas to cancel out noises from the keyboard, machined body,  stereo speakers hidden under the backlit keyboard, hidden screws and the anodized aluminium alloy body on the Chromebook Pixel are features and quality levels that MacBook Air users are already used to. The MacBook Air still has it's signature taper with a chopper like thinness at the flip edge, while the Chromebook Pixel has very traditional angular lines.
Price points
As for market costs, given that the Chromebook Pixel (effectively with 'Retina' display), these may be the price points that Apple will adopt for MacBook Air with Retina Display to keep it competitive.
So what do you think? Is my dream MacBook Air something on your 'Want' list now too? Any other features you'd add?
And more importantly Apple, are you up to the challenge?
Author: Samuel J. Tan
To make sure you continue to receive interesting exciting articles at the forefront of learning with technology, remember subscribe to our updates below and follow @ColorMyLearning on Twitter and Like us on Facebook.
Don't forget to Rate This Article