Move over Khan Academy, here is a brand new online maths resource website from a teacher in action. Mr Corbett's Maths Page is an education blog barely a year old but has consistently been updated almost on a weekly basis since it's inception in February 2012.

Corbett's Maths Page
The site offers free and easy to follow video tutorials covering some complex mathematical equations and calculations. Topics covered are numbers, algebra, statistics, geometry and measures.
For GCSE, there is currently content for Year 11 covering GCSE Maths Foundation and GCSE Maths Higher. You can find this on the website under the 5-a-day section.
A-Level topics are also covered. These include Core Maths, Mechanics, Statistics, Further Maths and Decisions. While only content for Core Maths are available right now it will only be a matter of time before fresh content will be available for the other topics.
Other sections which will be very popular among students are the Revision and Past Papers. Students will also find plenty of free resources in the form of PDF documents and links to other resources on the web.
Free Video Tutorials
Typical videos are no longer than 10 minutes, enough to cover the mathematical concepts and not too long to put students off.
The quality of the video tutorials are adequate although the use of soft lighting from multiple points may help remove shadows on the writing surface.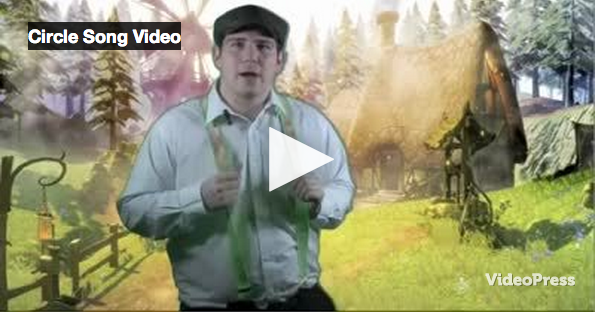 The site's humble beginnings can be seem on this page where Mr Corbett can be seen trying different mediums and style of video. A screen capture software was used with a mouse and pointer in the Mystery Number Instructions video. While, a rather shaky video, probably captured with a handheld camera  can be seen in Multiply by 11 Trick.
There is also a clever use of QR codes that will allow other teachers to simply copy, paste, print and pin the codes in their classrooms to share with their students. Tablet and smartphone users can quickly scan and view the videos and resources on their own devices.
As this is a relatively new website, we can certainly expect to see more content becoming available as the year progresses.
You can find the blog at www.corbettmaths.com
We leave you with a video of Mr Corbett here singing the Circle Song below also featured on his blog.
Remember to sign up to his site to receive future updates. Corbett's Maths Page is throughly recommended for students and teachers, and all maths enthusiasts.
Author: Samuel J. Tan
To make sure you continue to receive interesting exciting articles at the forefront of learning with technology, remember subscribe to our updates below and follow @ColorMyLearning on Twitter and Like us on Facebook.
Don't forget to Rate This Article