Mention the words social network, Facebook or Twitter and most, if not all school administrators will brush this off as a nuisance and distraction. But, here is one that means business. And, while it is popular among professionals in industry and business, there is great potential for its use in education. In this article, we look at how the education sector can benefit from using LinkedIn and what are its educational values are?
30 Reasons Why Educators and Students Should Use LinkedIn
Teachers, professors and anyone in the Academia should take advantage of the huge benefits that LinkedIn offers. This networking website has over 200 million users and includes Chief Executives of Fortune 500 companies. Right now this is one of the best ways for educators to network with professionals in their field and enhance their career.
What is LinkedIn?
Founded in December 2002 and then launched in May 2003, LinkedIn is not just another social media platform. It differs from other social networks as it focuses on people in professional capacity from the business, industry and public sector. It is reported that as of January 2013, LinkedIn has over 200 millions visitors from over 200 countries and territories.
Benefits of Using LinkedIn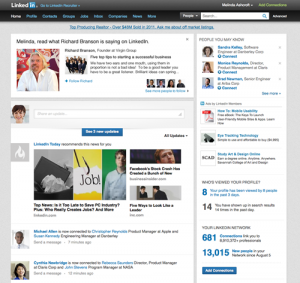 Overview of the benefits of using LinkedIn
Establish your professional profile and control one of the top search results for your name
Showcase your skills, knowledge, experience including projects you have worked on or currently working on
Build and maintain a broader network of professionals with those inside and outside of your industry with people you can trust
Find and reconnect with colleagues and classmates and endorse or recommend each other
Learn about other companies (schools and Institutions) through Company (or Organisation) Pages on LinkedIn
Leverage powerful tools to find and reach the people you need in or outside of your field
Tap into the knowledge of your network and collaborate people with the right experience and skills
Discover new opportunities for collaboration, joint working, research, partnership and more.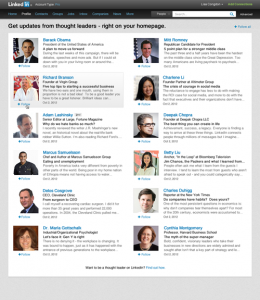 How teachers, professors and academic staff can take advantage of LinkedIn
Expand their network particularly with others in the teaching and learning profession
Get recommendations and endorsements from people you trust
Cheap and effective way to relay information to parents and carers about upcoming events
Reach out to busy parents whom are unable to come to school and engage them in a more proactive and professional way
Create an Alumni group for your school on LinkedIn to get ex-students to join and get new
Look for funding or people to support your school's charity drive, reach out to your network
Form partnership with other schools local or international
Reach out to other communities in your area, local businesses and organisations
Enhance your education career, give yourself better career options and knowing what is out there
Connect and collaborate with other teachers, working together, sharing best practices and exchange notes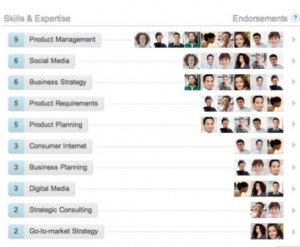 How students, school leavers, college and university graduates can take advantage of LinkedIn
Learn about the different career options that are out there

Read up about companies operating in their field of study, potential employers, their background and history 

Study the details of job specification, role requirement for vacancies for the type of skills the industry is after
For graduates, put yourself out there by completing you Profile page on LinkedIn as this will act as your resume
And find the job you want by setting up job alerts
Connect with others in your field of study, network and ask the right questions to find out more about working for certain companies
Access the Student portal for college student internship and jobs for graduates, according to LinkedIn, over 200,000 college students sign up to their network every month
Connect with your friends after leaving school, college or university and continue to keep in touch
Look for mentors on LinkedIn especially in your field to help you with your career
Connect with your teachers or lecturers and get them to endorse and recommend you, they can be called upon to give a reference later when you are considered for employment
Give yourself more exposure by participating in groups and posting questions
Opportunity to work abroad with multi-national companies hiring on LinkedIn
Students, college or university graduates will want to look at completing their LinkedIn profile as best they can. Once this is ready, start making an effort to network with people in your field and make a good impression.
Why Use LinkedIn?
It's free, the only investment is your time
It's one of the largest network of professionals
It means business, companies set up their pages on LinkedIn and list job openings there
It's focused, you can start your own group or join other groups in your area of expertise or business
It's a great way to network with like minded individuals or others in your industry
You can find more tips on using LinkedIn as a student and making it count on '48 Essential LinkedIn Tips Your Teachers Won't Tell You'
Let's Get It
If you haven't already signed up, set up your account at www.linkedin.com

Create your profile, do your research and look up profiles belonging to people in your field or currently holding a position you are aiming to get, learn about the specific traits and skills you need
Use professional and business focused language
Search and start adding connections in your industry
Join groups in your subject of studies
You can also start your own group for your school, faculty, or graduate year group
Formulate questions that you would ask individuals or groups and be willing to share your knowledge and expertise in return
Look for LinkedIn events that interests you and start taking relationship offline and connect in the real world
Synchronise your LinkedIn account with Twitter
Author: Samuel J. Tan
To make sure you continue to receive interesting exciting articles at the forefront of learning with technology, remember subscribe to our updates below and follow @ColorMyLearning on Twitter and Like us on Facebook.
Don't forget to Rate This Article