Samsung Unveils Premium Suite Upgrade for the Galaxy S III
Packed with enhanced features to provide an even more effortless and innovative experience 
We talked about the Premium Suite Upgrade in our article
Samsung Galaxy Note II and 10.1 Bringing Back the Stylus
. The Company has on the 20th of December announced the availability of the upgrade to Samsung Galaxy S III users, the company's flagship smartphone. What improvements can we see with the Premium Upgrade Suite?
The Samsung Galaxy S III which already had an upgrade to Android Jelly Bean 4.1 the much desired butter smooth OS from Google, has now received a further boost with the Premiums Suite upgrade.
What are you getting?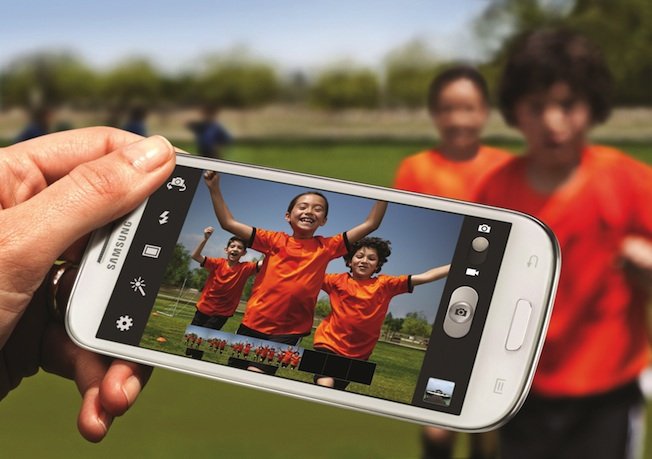 The Premium Suite is jammed pack with features and enhancements and is sure to please the millions of Samsung Galaxy S III  owners. This brings the Galaxy S II in line with the newly introduced Galaxy Note II in terms of innovative and productive features. The Galaxy S III Premium Suite upgrade includes the following features:
Multi Window: allows for the use two different applications side-by-side simultaneously. It made a lot of sense on a tablet or a phablet but will it cope on the 4.8-inch Super HD screen. We know that at the resolution of 1280 x 720 there is plenty of spatial resolution to cope with Multi Window but just how well will it work on a small screen.
Photo viewer and photo editing applications:
The Samsung Gallery has been around since the first generation Galaxy. Now further improved, it allows users to view more photos at the same time and also intuitively create and categorise photos and videos.
Exclusive to Samsung, the Paper Artist app offers a variety of fun and creative picture-taking effects. It also provides intuitive emotional photo editing functions such as the brush colouring tool.
Group Cast: With Group Cast on the Galaxy S III and a Wi-Fi network, users can share and collaborate on documents, presentations or images in real-time with multiple friends or colleagues without loading the file separately. This is now a stand-alone app, rather than part of Allshare Play, making it is easier to access.
Contextual Awareness:
Smart Rotation: the device detects and recognises the user's face, automatically rotating the screen direction to adjust to the user's face position
Contextual Tag: tag friends / location / date to the photos / videos / voice memo taken or recorded
Contextual Page: the device detects when the earphones are plugged in, automatically opening up the music player
Auto Share Shot Pairing using NFC: By setting the camera to 'Auto Share Shot' mode, quickly share photos and videos by simply tapping the Galaxy S III with other NFC and S-Beam enabled devices.
Camera Enhancements:
With the new 'Best Face' feature, an improved version of the previous Best Photo feature, choose from five continuous shots the best face of each person in the photo, to create an image that satisfies everyone
Low light mode is added to allow bright and sharp photos to be captured even in dark places
Capture amazing scenery by using Panorama mode, now expanded to 340~360-degree
Other advanced and convenient features on the Galaxy S III:
Continuous Input: Using one continuous finger / stylus motion across the keyboard, users can type words faster and easier
AllShare Cast: Wirelessly connect the Galaxy S III to the television to immediately transfer smartphone content onto a larger display
Smart Dock: TouchWiz interface allows people to adjust the phone setting to automatically switch to a relevant UI when a device is connected to the docking station
Improved touch response: Enjoy even faster and smoother touch response on the Galaxy S III
S Beam: By simply touching another S Beam-enabled device including Galaxy Note II and Galaxy S III mini, the Galaxy S III allows a 1GB movie file to be shared within three minutes and a 10MB music file within two seconds, even without a Wi-Fi or cellular signal
When can I get the Samsung Premium Suite upgrade for my Samsung Galaxy S III?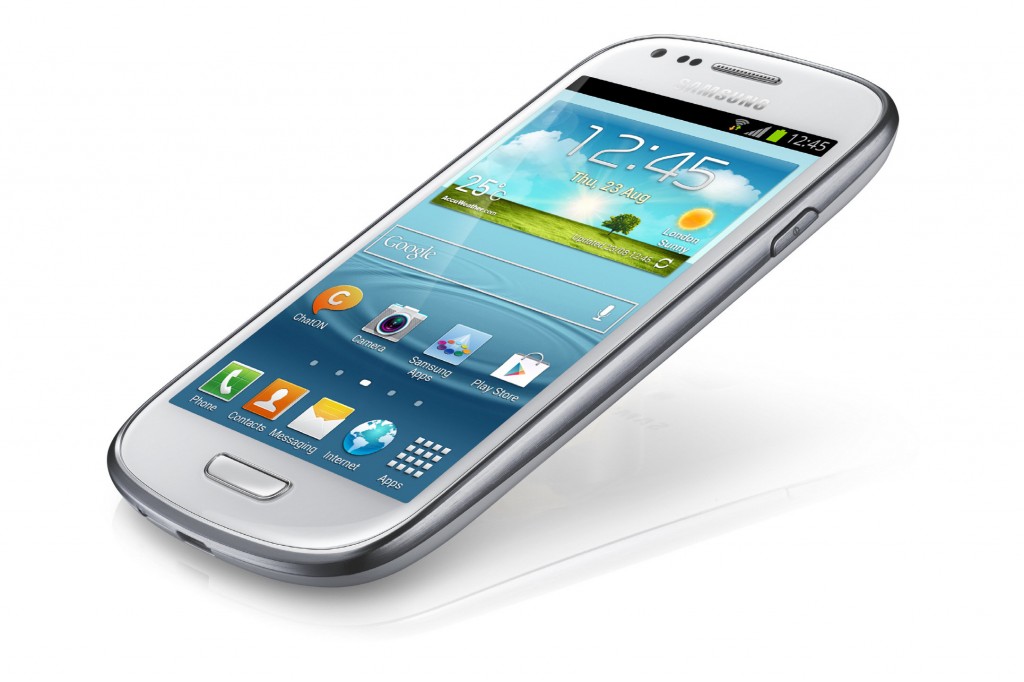 According to Samsung:
The UK roll out of the Galaxy S III Premium Suite upgrade begins on the 20th December 2012.
All functionality, features, specifications and other product information provided in this document including, but not limited to, the benefits, design, pricing, components, performance, availability, and capabilities of the product are subject to change without notice or obligation.
Android, Google, Android Beam, Google Search, Google Maps, Gmail, Google Latitude, Google Play Store, Google Play Books, Google Play Movies, Google Plus, YouTube, Google Talk, Google Places, Google Navigation, Google Downloads are trademarks of Google Inc.
About Samsung Electronics Co., Ltd.
Samsung Electronics Co., Ltd. is a global leader in semiconductor, telecommunication, digital media and digital convergence technologies with 2011 consolidated sales of US$143.1 billion. Employing approximately 206000 people in 197 offices across 72 countries, the company operates two separate organisations to coordinate its nine independent business units: Digital Media & Communications, comprising Visual Display, Mobile Communications, Telecommunication Systems, Digital Appliances, IT Solutions, and Digital Imaging; and Device Solutions, consisting of Memory, System LSI and LED. Recognised for its industry-leading performance across a range of economic, environmental and social criteria, Samsung Electronics was named the world's most sustainable technology company in the 2011 Dow Jones Sustainability Index. For more information, please visit www.samsung.com. Source: Samsung UK News.
Author: Samuel J. Tan
To make sure you continue to receive interesting exciting articles at the forefront of learning with technology, remember subscribe to our updates below and follow @ColorMyLearning on Twitter and Like us on Facebook.
Don't forget to Rate This Article