Remember the days of Palm, Handspring Visor, Sony CLIÉ and Apple Newton, apart from being obsolete they had one thing in common and that was the little plastic stylus. The pen like input device allowed its user to write with short-cut pen strokes, tap on the on-screen keyboard and jot or doodle on the small screen. Fast forward to today, you don't see many companies promoting the use of stylus any more with most in favour of touch and gestures on their mobile devices.
All except for one company, Samsung. Samsung introduced the Galaxy Note (phone-tablet) in 2011 and most recently its successors the Galaxy Note II and Galaxy Note 10.1 tablets in 2012. Now, the only people I know who are still using the devices with styli (albeit a ruggedised version)  are the delivery companies, when making you sign for your parcel. However, in the consumer market, the stylus has been absent for more than half a decade.
So why bring it back?
What does Samsung have to offer with the stylus?

Introducing the Galaxy Note Family
Samsung Galaxy Note II, the successor to the Galaxy Note is a Phablet (or Phone-Tablet) with improved pen interface, faster processor, slightly larger screen and packed with custom apps by Samsung.
While we agree that not many students can afford such a high-end device for education and learning, there is certainly great potential with the applications and its benefits to learning.
On the other hand, the Samsung Galaxy Note 10.1 is a full sized tablet with the same Pen interface but looks more likely to be the answer to those looking for an affordable tablet or iPad alternative.
The stylus features on both the Galaxy Note II  and the Galaxy Note 10.1. The question to ask here is, are the pens any good?
What does it do:
The S pen Interface & Applications
While most tablets ditch the pen in favour of a touch interface, Samsung has re-introduced pen input with a twist. The S Pen as they call it is a plastic stylus with a plastic nib at one end and a slightly curved silver top with the word Samsung imprinted on it.
The rounded triangular shape of its body, allows users to hold the pen with sufficient grip and comfort. There is also a button near the bottom half of the pen where the thumb or index fingers is usually positioned. When not in use, it lives in a slot on the device.
The enhanced S Pen with Samsung software upgrade the 'Premium Suite Upgrade Pack' gives the user a natural writing experience, with pressure sensitive inking and precise pointing. However, the S Pen is only as good as its applications and Samsung has certainly got this department covered.
Air View
The new Air View feature allows users to preview the content of a file or item simply by hovering. Air View supports previewing of
video – from video gallery and in-play time line hovering preview,
photos – from photo gallery, previewing of photos in an album without opening,
email – preview subject or body of video
S planner – preview schedule details, subject and more.
If used regularly, there is potentially no real need to open anything, switch screens or apps, simply hover with your pen.
Easy Clip
Easy Clip allows users to use the pen in the most creative and productive ways. It gives users the cut and paste function for images across apps.
Click and hold the button while drawing an outline of an object in an image that you wish to clip and when you are done, a pop up will appear giving you the options of where you can push the clip into e.g. scrapbook, email, memo, DropBox or text messaging.
Adobe® Photoshop® Touch
Adobe Photoshop touch is included with the Galaxy Note 10.1 allowing users to import, edit and save images on the go. The files created are compatible with desktop versions of Photoshop and Illustrator.
There are 15 tutorial modes allowing users to take advantage of the features of Photoshop Touch. Once you get acquainted with Photoshop Touch, there is nothing you cannot do on Photoshop Touch that you would normally do on the desktop counterpart with brushes, filters and colour adjustment.
S Note
S Note is not just a basic notepad applications. It comes with 9 templates to capture and create the different types of information easily. These templates are note, idea note, meeting note, magazine, diary, recipe, travel, landscape note and memo. It does not replace a word processor but does a good job allowing users to create content using the S pen. There are some great features in the S Note and these are:
Allow students to write complex formula using Formula Match including searching for the formula on Wolfram Alpha and learning more about it.
Shape Match allows users to draw shapes and diagrams even circles using the S Pen. A rough sketch will automatically be turned into perfect lines and shapes.
Users can also include images from the photo gallery and add special effects to them all within the app.
There is also a Voice Memo that allows students to record lectures and attach the notes they are taking and review this after their class.
With Record Sketching feature, it records actual pen strokes when invoked for replaying on screen later.
S Pen settings can also be pre-set to allow users to switch between each setting when sketching on the S Note by pressing the S Pen button.
Finally, a colour picker option allow users to pick colours from an image to use on the S Pen.
S Planner
S Planner is a full blown version of a scheduler or organiser. Select Month, Week, Day or List view. Add your event task and you're off.
Paper Artist
This is another creative application that imports existing photos and turns them into works of art using a bunch of templates. You can then edit the image to the way to you want with other easily accessible tools on the screen.
The Multi-tasker
One of the limitations of tablets or smartphone is the lack of a real multitasking experience. The Samsung Galaxy Note series stands out here as a phablet/tablet that does more. Users will be able to browse the web, take notes or play videos on the screen while writing email or downloading contents and do it quickly without any lag with its powerful quad-core processor and 2GB of memory.
Multi Window
With the Samsung's Premium Upgrade, you can now open the multiple app windows using the Multi Window tray at the bottom of the screen and choose the application to open as floating windows much like the application windows on your desktop. Multi Window allows user to open up to 16 applications. You can toggle between these application windows, resize and move them around the screen as well as pin it to the top so opened and other new windows will stay behind the pinned window.
Dual View
Dual View allows you to dock two apps side by side, dividing the screen into two, one for each app. These windows can be resized by simply dragging the middle border to the right or left. You can toggle the app for each side of the screen using a drop down menu on the top right of the each pane. You can also pick a new app from the Multi Window tray at the bottom and it will push the app into the panes alternately. This is handy if you wish to copy and paste image or text from the web into an email or watch recorded lecture videos and take notes at the same time. To swap panes, simply drag the top bar of one pane and drag this over to the other.
Pop Up Play
Pop Up Play which has been around since the first generation Galaxy Note allows its users to minimise video playback window into a small floating windows and allow this to hover over other applications allowing users to watch the video while they work on other applications.
Premium Suite Upgrade Pack
Samsung announced a big update to the Galaxy Note with it's Premium Suite upgrade pack. This gives the Galaxy Note 2 and 10.1 much need upgrade to Android 4.1 Jelly Bean as well as a whole host of updates to the bundled Apps for S Pen including Adobe Photoshop Touch.
Users will begin to see the benefit of moving to Android 4.1 straight away with performance enhancement courtesy of Google's Project Butter as well as Google Now, providing users the information they need, based on their search appetite, location and time.
Sharing
S beam based on NFC (Near Field Communication) allows users to share content with other devices capable of NFC. The Allshare Play & Cast feature allows streaming of screen to other tablets, laptops or TV over the wireless network.
Specifications

The device is not small but pocketable with a really big and useful screen. Based on Android 4.1 (Jelly Bean) which is super 'buttery 'OS coupled with a speedy quad-core, the device is easily comparable to a high-end tablet.
1.6 GHz Exynos Quad Core Processor
Screen: 5.5" HD Super AMOLED (1,280 x 720)
Android 4.1 (Jelly Bean)
80.5 x 151.1 x 9.4 mm, 180 g
2GB RAM, 16/23/64GB Storage Memory, microSD (Up to 64 GB)
Connectivity: GPS, Bluetooth 4.0, WiFi 802.11 a/b/g/n, HDMI (adapter required), NFC, microUSB 2.0, HSDPA+ or 4G
Camera: 8MP rear facing with LED flash / 1.9MP front facing auto focus cameras with HD video capture 1080p and LED flash
Battery: Li-Ion 3,100 mAh

1.4 GHz ARM Cortex A9 Quad Core Processor
Screen: 10.1″ HD TFT Display (1280 x 800)
Android 4.0 (Ice Cream Sandwich) upgrade to 4.1 (Jelly Bean) with Samsung's Premium Suite (announced in November 2012)
175.3 x 257.8 x 8.9 mm, 583 g
1GB RAM, 16GB Storage Memory, microSD (Up to 32 GB)
Connectivity: GPS, Bluetooth 4.0, WiFi 802.11 a/b/g/n, HDMI (adapter required), NFC, microUSB 2.0, HSDPA+21 (WiFi+3G version)
Camera: 5MP rear facing with LED flash / 1.9 MP front facing auto focus cameras with HD video capture
Battery: 7000mAh
What we like/dislike:
Pros
speedy processor together with Android 4.1 (Jelly Bean) butter smooth experience
S Pen and the many features of the S Note application
Multi tasking feature, a fresh approach to apps on a tablet
Cons
applications are not as intuitive and need a little getting used to especially when driving the device with a pen
some settings are hidden, but a quick introduction video gets around that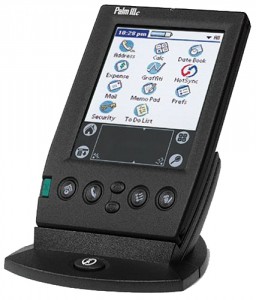 Final Thoughts
There are certainly limitations with a touch only device and you can see how accessory makers are coming up with styli for the tablets and these are gaining traction in the market. While most of us have perfectly good fingers they don't necessarily work for some applications on the tablet for example sketching, creating hand written notes, editing and colouring.
There is also the issue of accessibility and possible RSI from prolonged use of the tablets with touch. Samsung and the Galaxy Note is certainly a welcome option for those who find it difficult to use a touch-only device.
The multitasking features; the floating movable and resizeable app windows, Multi Window tray and Dual View are great attempts at moving the tablet closer to the desktop or laptop experience. Certainly, a first for an Android tablet or any tablet for that matter.
There are many advantages in going with the Samsung Galaxy Note if you are looking for a tablet. Samsung reintroducing the stylus has certainly brought back memories for me of my Palm IIIc, incidentally the first PDA (Personal Digital Assistant) with colour display, then at only 8-bit colour, TFT LCD screen, 8MB of RAM and 20MHz processor, we have certainly come a long way.
Do you think the Stylus is making a comeback and staying? Have you found the S Pen and Samsung's bundled application useful? Share with us your thoughts by leaving your comments below.
Author: Samuel J. Tan
To make sure you continue to receive interesting exciting articles at the forefront of learning with technology, remember subscribe to our updates and follow @ColorMyLearning on Twitter and Like us on Facebook.
You will benefit from a newsletter updates straight to your mailbox from ColourMyLearning on the use of Technology for Teaching and Learning.
Don't forget to rate this article