The web as we all know it, is overcrowded with tools and services with the potential for making teaching and learning more exciting, engaging and fun. That said, we at Colour My Learning are always up for the bright and shiny, new and amazing, loud and wonderful tools that can potentially make classroom lessons and subjects more interesting and exciting. We recently took a good look at Pinterest, a fine example of services that are free and out there for schools to take advantage of.
Pinterest – What is it?
It's an online virtual pinboard that allows the user to create, pin and share all the things that they are excited about.
The ideas is that if you have found (or published) something on the web that you like, you can 'pin' this virtually on your pinboard, sort of like an office cork board. Some websites allow you to pin to your board directly with the Pin it button. If you have an image from your machine or camera you would like to share, you can also upload and pin this.
How to Use Pinterest in Schools
To start pinning the things that you like, create a new board or use one from the existing categories offered by Pinterest. We suggest you create your own board such as Understanding Momentum or Shakespeare. You can then add as many pins to this board as you wish.
Once you have adequate information, invite your student or other members of staff to browse to the board and start exploring that shiny new board you have just created. A user need not sign up to view your board but if they do, they can follow you and see your new pins.
Have we got you thinking about ways in which Pinterest can be used in your School yet?
10 Ways to use Pinterest in Your Teaching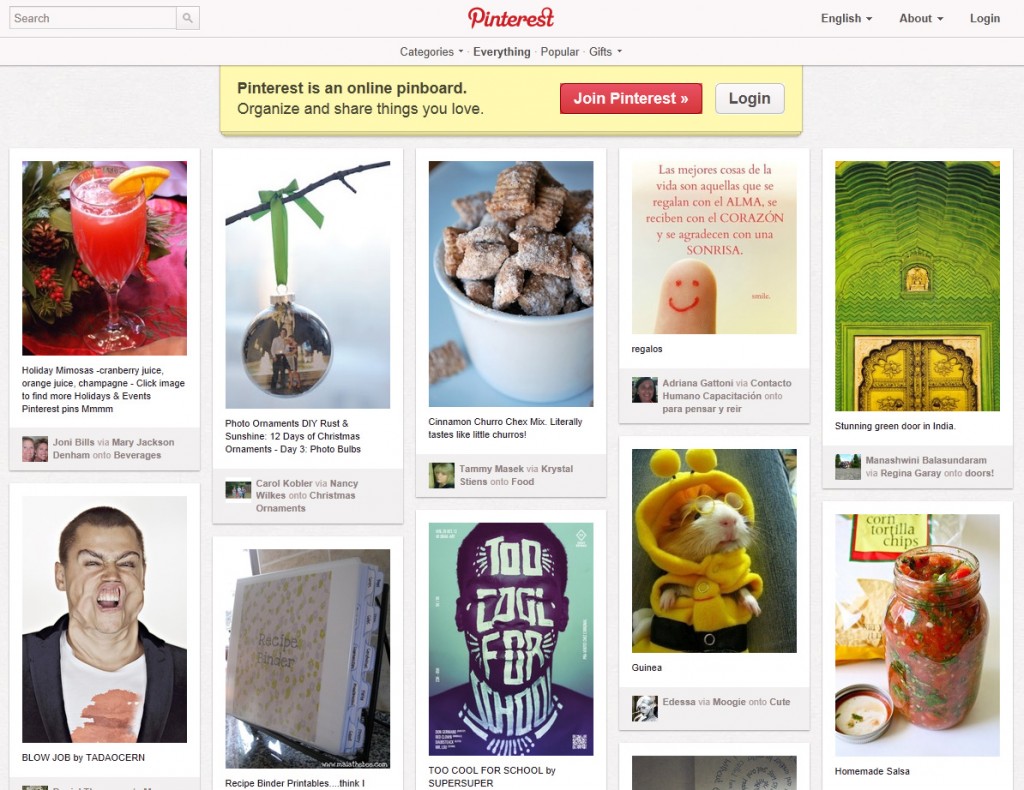 You can create as many pinboards as you like and these can be used in lessons to:
Tell a Story
Gather all Research Resources
Explain a Topic
Organise and Group Information
Provide Inspiration (Artistic or Design)
Set Assignments
Plan an Offline Activity
Keep up the learning momentum (post classroom)
Create a community of learners
For each item that you pin, you can add a description, comments, allow others to leave comments, response to comments from others and essentially create a healthy discussion while being on-topic.
Remember to credit your sources, always remember to credit the original sources that you link back to. Sharing is great just remember the time and effort others put in to creating the resource for you. If you have pinned someone else work or image from a share, if you can, trace back to it's original source. You don't want to give credit to the wrong source.
What we like / dislike?
Like
creative way to present a topic
create as many boards as you like
share your board with students easily
Dislike
cannot publish textual content directly
articles need to have at least one image to pin
Final Thoughts
Choosing the right web-based tool or service for education is important to ensure that it provides the right level of engagement and does not become a distraction to students or learners.
Pinterest is one of those tools that has the potential to become very useful for teaching and learning but can also be distracting at times. We recommend that you share only the board relevant to the topic of discussion in your class and push the link directly to the board. You also have the option of making your board Secret and still invite students to view it. This means that the board can be seen by your invitees but will not be published publicly.
Are you thinking of using Pinterest in School? Perhaps you are already using this in your class? Do share your experience with us in the Comments section below.
To make sure you continue to receive interesting exciting articles at the forefront of learning with technology, subscribe to our updates.
Also check out Colour My Learning on Pinterest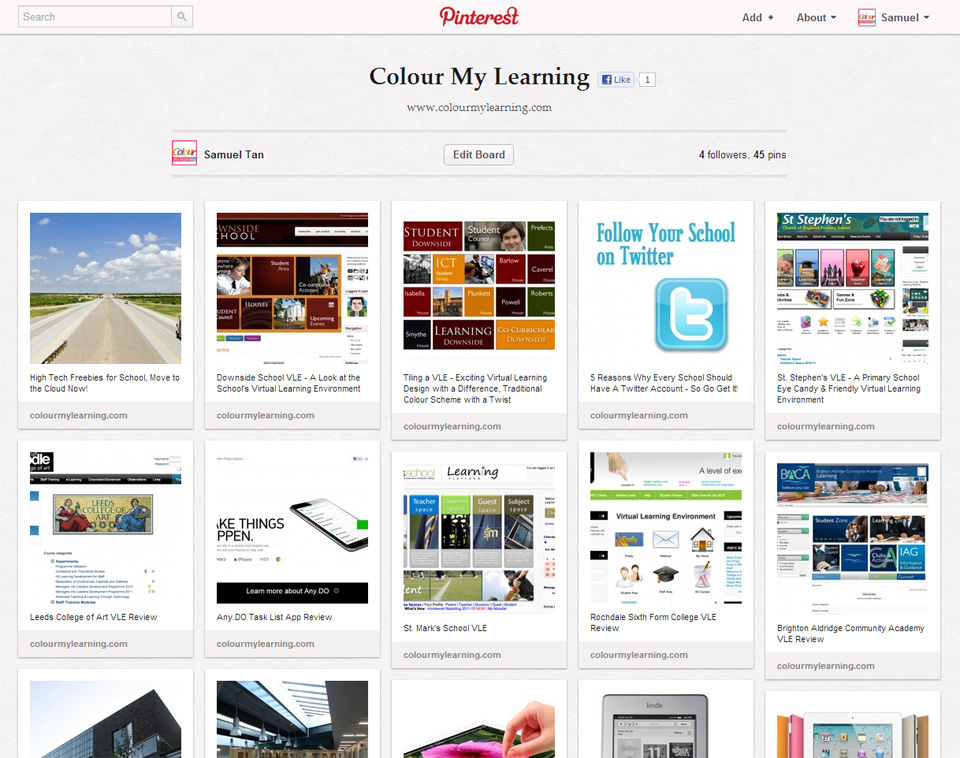 Pinterest logos and trademarks are property of Pinterest
You will benefit from a newsletter updates straight to your mailbox from ColourMyLearning on the use of Technology for Teaching and Learning.
Don't forget to rate this article